Brian Britton shot his entire family in March 1989, intending to murder all of them, but his sister, Sherry Britton, survived. The then-16-year-old used a shotgun to murder his dad Dennis, his mom Marlene, and his brother Jason. Sherry miraculously survived gunshot wounds to the head and the abdomen.
"No one really wants to believe it," a neighbor who heard the gunshots told The New York Times. Then County Judge Judith Hilary described the case as 'one of the most horrendous' she'd presided over. Brian, who referred to himself as Rambo, showed little remorse as he accepted responsibility for the gruesome murders.
In November 2021, the parole board rejected Brian's application for parole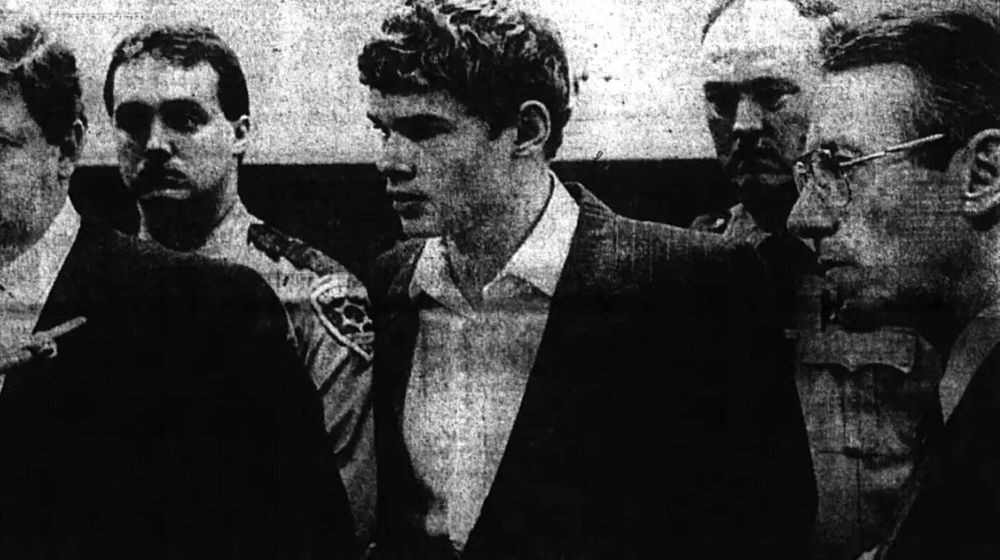 Brian Britton is serving his 25-to-life sentence at Fishkill Correctional Facility. He's been eligible for parole since November 2017, but the parole board has shot down his petitions for parole. 
The law requires the parole board to reconsider a convict for parole no longer than two years after a denial. Britton has appeared before the panel annually since November 2017.
The parole board rejected Brian's November 2021 parole application.
In his 2019 petition, Brian claimed that the board relied too heavily on the nature of his crimes to deny him parole a year before. Britton also alleged that his record and achievements in prison proved that he was a reformed man.
Finally, he stated that the board didn't consider his age at the time of the offenses. The panel found that Brian's grounds for early release lacked merit, upholding its 2018 decision to deny him parole.
Sherry Shafer has made no secret of her opposition against Brian's parole. Via a change.org petition, Sherry lamented that every couple of years, she worries about the parole board potentially approving Britton's request for parole. The petition reads:
"Every two years I must deal with this heartache by writing to the parole board and ask that they deny Brian parole. I fear for my life and that of my children if her were to be released. The only reason he admitted to the crimes was that he found out that I was alive."
On an episode of Evil Lives Here, Sherry stated that Brian sent her a letter expressing remorse for what he did. The letter did nothing to change Shafer's perception of him. Shafer hopes that he never leaves prison.
The parole board will hear Britton's next parole application in May 2023
Brian Britton won't have to wait for two years for his next parole hearing. The parole board set the date for Britton's parole hearing for May 2023.
The board didn't give a reason for the accelerated timeline. Sherry didn't address the press following Britton's latest denial.
Britton might have gotten a harsher sentence had his case gone to trial
Brian initially told officers that a masked intruder broke in and murdered his family. However, his lack of remorse convinced officers that he was the killer.
It didn't take long before Britton confessed and led police to where he'd stashed the murder weapon. He confessed to second-degree murder and assault, receiving 25 to life with the possibility of parole.
Brian would have received a harsher sentence had he allowed the case to go to trial. He faced three consecutive 25 to life sentences at trial, which he would likely have gone down for. Throughout his arrest and sentencing, Brian showed no regret for his actions.
Shafer opines that if Brian had ever felt sorry for his actions, he would have tried harder to reconnect with her. On her petition, she wrote that Brian has no place in society:
"This is a man who has never held a job in the outside world (after all he was 16 going on 17 when he committed these murders). He wouldn't know how to function in today's society. He has had 28 years to think about what he can possibly do to harm me when he gets out."
---