Joe Gatto, James 'Murr' Murray, Brian 'Q' Quinn, and Sal Vulcano are the stars of the TruTV hit Impractical Jokers. The four Staten Island natives attended Monsignor Farrell High School together, and in 1999, they formed a comedy group known as The Tenderloins. After achieving consistent success for close to a decade, the group filmed its first television episode for a scripted sitcom.
However, the producers canceled the sitcom before it made it to television. Impractical Jokers first aired in December 2011 and went on to become one of the most popular shows on TruTV.
This piece will look at the Jokers' love lives. We can confirm that Joe and Murray are married, but Sal and Brian are not.
Murr and his wife Melyssa Davies dramatically changed their wedding plans due to the coronavirus pandemic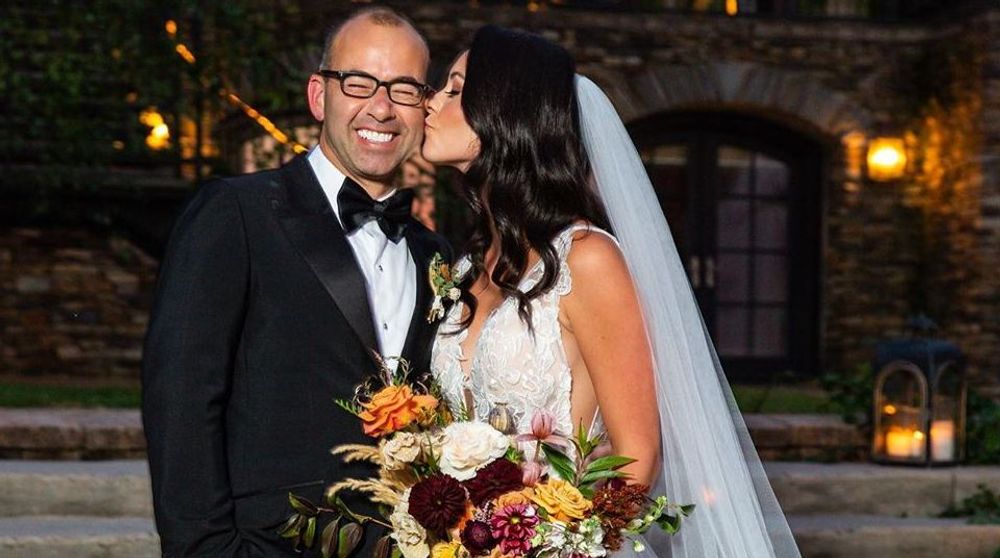 Murr and Davies met at a 2018 launch party for Murr's book, Awakened. The couple had instant chemistry, and according to Murr, the relationship felt different from any other relationship he'd had before. "Thank God I wrote the damn book!" Murr told People. 
The couple's relationship advanced quickly, and by September 2019, Murr felt ready to propose. He'd planned to pop the question at the location where he'd first told her he loved her – at the beautiful Turks and Caicos Islands of the Bahamas. Unfortunately, the arrival of Hurricane Dorian forced the couple to cancel the trip.
Murr instead proposed at the backyard of the home the couple had just purchased in New Jersey. He told Davies that she needed to sign 'documents' for the house, but instead of documents, he presented a ring. Davies told People that the proposal surprised her, but she had her heart set on marrying Murry. "I am so myself around him," she said. "It's amazing."
The couple planned to have a huge wedding in the fall of 2019, but the coronavirus pandemic derailed that idea. In the end, only a quarter of the original guest list attended the late September ceremony. The couple exchanged vows outdoors at Pennsylvania's Lake House Inn, with Joe Gatto serving as the officiator and the best man.
The ceremony adhered strictly to coronavirus health protocols – the guests had to wear masks, sanitization was a constant theme, and the reception room had detachable doors and windows to increase airflow. It wasn't the wedding that Murr had in mind when he proposed, but he told People that he's glad that he got to share the special moment with close friends and family:
"It's been interesting. But all that matters is that our closest friends and family were there, and all that matters to me, truly, is that this one person was there beside me, and that she said yes."
Impractical Jokers fans will remember that in 2014, Murr got married to Sal's sister, Jenna Vulcano, as punishment. Jenna and Murr had the wedding annulled the following day.
Joe and his wife Bessy got married in September 2013, and they have two children
Joe and Bessy started dating in 2009 and wed on 2nd September 2013. The couple announced Bessy's first pregnancy in November 2014 via an Instagram photo showing Bessy's baby bump. Milana Gatto arrived on 7th May 2015. A couple of years later, Joe announced Bessy's second pregnancy via Instagram. "Make room girls! Baby brother Gatto will be crashing our tea party this summer," the comedian captioned the post.
Remington Joseph Gatto came into the world on 31st July 2017. "I'm excited he's finally here," Joe told Touch. "[My daughter] Milana made me love being a dad so you can imagine it'll now be twice as fun." Joe is quite open about his family life as there are tons of posts of his family on his Instagram page.
Quinn was engaged, but his ex-fiancé ditched him for a police officer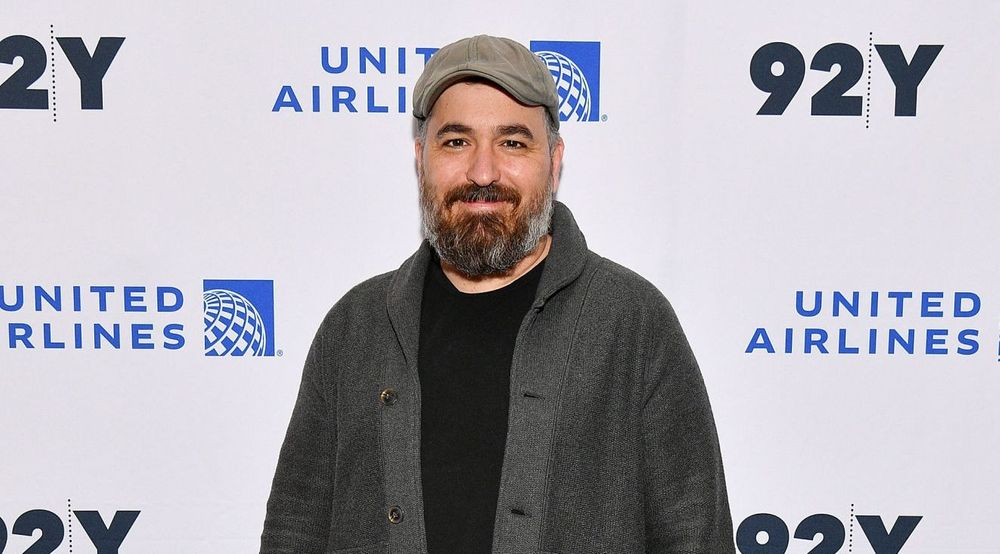 Quinn is quite secretive about his dating life, but he has made a couple of confessions about his complicated love life. In one Impractical Jokers episode, Quinn stated that his first girlfriend is related to a celebrity and that she served time in prison. Quinn didn't offer a name, but internet detectives concluded that Quinn's first girlfriend was Leah Remini's half-sister Elizabeth. She was arrested in 2005 on drug-related charges. However, Quinn is yet to confirm the rumor.
The comedian's next attempt at a relationship also involved law enforcement. Quinn was engaged to a mystery woman who tragically ditched him for a police officer. Quinn didn't seem to have fully gotten over that relationship when he made the revelation.
As expected, Quinn's disappointment became a running joke on Impractical Jokers, with his joker friends capitalizing on every opportunity to remind him that his ex-fiancé left him with a bunch of cats.
Sal Vulcano's secretive dating life has led to rumors that he might be gay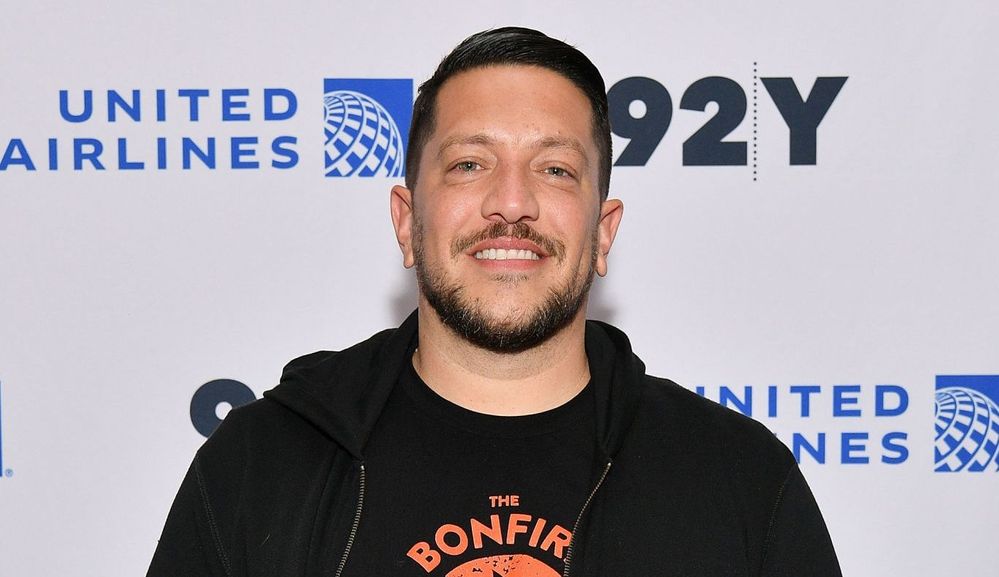 Information about Sal Vulcano's dating life is quite scarce as he is yet to make any revelation about his love life. Sal's secretive approach led to rumors that he might be gay. During an episode of Daytime Talk Show with Sally Jessy, Sal seemed to confirm the rumors when he admitted to being gay. James Murray then stunned viewers by coming out as gay. After Murray's confession, Sal went back on his statement:
"It feels great that my best friend James has come out of the closet. That's the reason I brought him here today. You see, I am not gay, but I knew if I said I was gay, he'd admit he was gay."
Murray's admission had no legitimacy, as at the time, he was engaged to Melyssa Davies. Apart from that fake coming out moment, there is little else about Sal's dating life. Sal is definitely a believer in love as he is the ordained minister who officiated Joe Gatto's wedding. However, as far as we can tell, Vulcano is single.
---