According to Alex Murdaugh's attorney, prosecutors plan to charge the disgraced lawyer with the June 2021 murders of his wife, Maggie, and son, Paul. Jim Griffin, Alex's attorney, said the prosecutors informed the family they would seek murder indictments from a grand jury. Griffin said:
"I am aware that SLED advised the family that they intend to seek murder indictments from a grand jury later this week. We won't have any comment until charges are actually brought against Alex."
The South Carolina Law Enforcement Division (SLED) declined to confirm Jim's allegations, instead telling Fox News that the investigation into the murders was 'active and ongoing.'
Alex Murdaugh hails from a super-successful family of lawyers
The Murdaugh dynasty in southeast South Carolina started when the people elected Randolph Murdaugh as chief prosecutor over a century ago. For the next eight decades, someone named Murdaugh prosecuted crimes across five countries.
The family also operated on the other side of the law, running a successful law firm in Hampton, South Carolina.
Due to their societal position, the Murdaughs held immense political, social, and economic sway. Some commentators believe that Murdaugh might have leveraged his family name to cover up his numerous alleged crimes.
Murdaugh's life started to unravel after police accused him of arranging his murder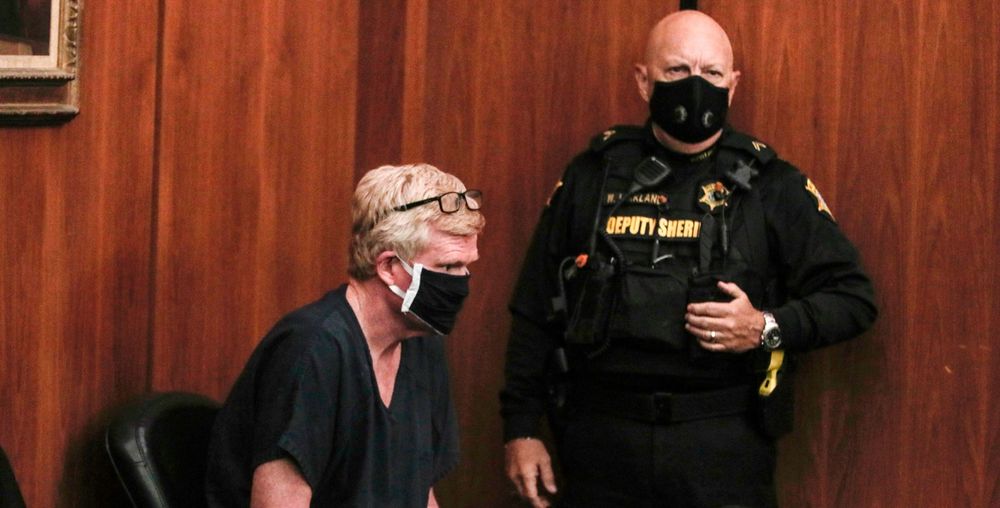 On 7th June 2021, Alex Murdaugh called 911 to report his wife and son's murders. "I need police and ambulance immediately!" Alex said, sounding distressed. "My wife and child have been shot badly. I've got up to it now – it's bad."
At the time, authorities didn't consider Murdaugh a key suspect in the murders. However, he would soon appear in court to answer for different charges: insurance fraud, conspiracy to commit insurance fraud, and filing a false police report.
Prosecutors alleged that in early September 2021, Murdaugh hired one of his former clients, Curtis E. Smith, to shoot him fatally in the head. The bullet grazed Alex's head, leaving him with minor injuries.
Murdaugh told police that a stranger shot him as he changed a tire on the side of a rural road. Smith denied shooting Alex, alleging the gun went off as he tried to prevent Alex from shooting himself.
"I don't know if betrayed is even the word for it," Smith told The New York Times. "I thought of him as a brother, you know, and loved him like a brother. And I would've done almost anything for him. Almost."
Alex's attorney, Dick Harpootlian, told TODAY that Murdaugh wanted to die via murder so his son, Buster, could receive a $10 million life insurance payout. Dick said that Alex wrongly believed the insurer wouldn't remit the money if he died via suicide.
"He believed that $10 million policy had a suicide exclusion," Harpootlian said. "Suicide exclusions are only good for two years, and he didn't realize that. So he arranged to have this guy shoot him. It was an attempt on his part to do something to protect his child."
Alex reportedly stole millions of dollars to fuel his opioid addiction
Harpootlian also pointed to Alex's opioid addiction and crippling depression as other reasons why he wanted to end his life. Dick added that Alex spent most of the money he embezzled from his law firm on opioids.
After the fake murder plot emerged, Alex's lawyers blamed people like Curtis Smith for taking advantage of Murdaugh's addiction. A statement from the lawyers to NBC News read:
"These individuals took advantage of his addiction and his ability to pay substantial funds for illegal drugs. One of those individuals took advantage of his mental illness and agreed to take Alex's life, by shooting him in the head."
Alex Murdaugh expertly maintained the facade of success and happiness: few knew about his struggles with addiction and depression. He took fancy trips, drove expensive cars, performed well at work, and lived on a large estate.
However, unbeknownst to his coworkers, Alex financed his lavish lifestyle through massive embezzlement and fraud. In September 2021, Alex's law firm fired him after accusing him of stealing from clients.
The firm didn't disclose the amounts Alex stole but revealed the theft started in 2011. Alex's dismissal triggered the filing of a slate of indictments and lawsuits accusing him of numerous financial crimes.
The indictments covered Palmetto State Bank and two of Murdaugh's accomplices. Since November, prosecutors have filed grand jury indictments containing 79 charges against Alex, claiming he defrauded $8.4 million from clients.
In July 2021, South Carolina's Supreme Court disbarred Murdaugh for pocketing a $4.3 million settlement meant for the sons of his former housekeeper, Gloria Satterfield, who died in mysterious circumstances on his property in 2018.
The disbarment was nearly inevitable: Alex's lawyers didn't protest it during the disbarment hearing in June.
Murdaugh currently faces 84 criminal charges and 11 civil lawsuits. He's detained in Richland County's Alvin S. Glenn Detention Center after failing to raise a $7 million bond.
"Where does it stop?" John P. Freeman, a law and ethics professor, told The New York Times. "You can't talk to anybody in South Carolina who isn't talking about this case and is not just astonished by what's going on."
Murdaugh faces a potential death penalty if found guilty of murdering his wife and son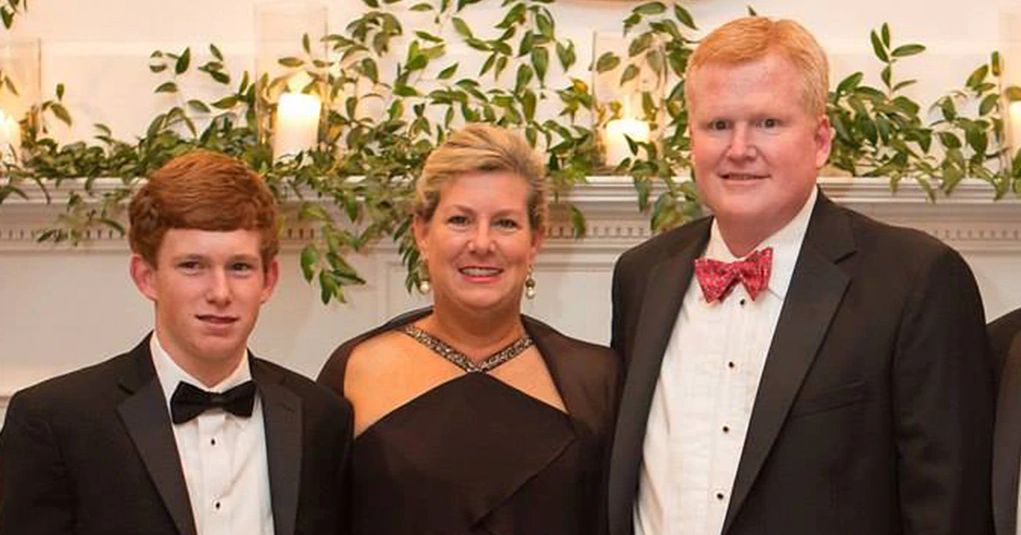 The charges against Alex Murdaugh are likely to increase if a grand jury indicts him for the murders of his wife and son. It could worsen for Alex as authorities investigate him for two other murders.
Alex Murdaugh said he found Maggie and Paul shot near the kennels in their 1770-acre property in Colleton County. Paul was shot with a shotgun at close range, and Maggie was shot while running with an assault rifle; both were shot multiple times.
Murdaugh's lawyers said Alex would cooperate with all investigations against him. They said:
"Alex intends to fully cooperate with this investigation, as he has with the investigation into the murder of his wife and son. He deeply regrets that his actions have distracted from the efforts to solve their murders."
The Murdaugh family has said little except lamenting people's fascination with the alleged perpetrator. Randy Murdaugh, Paul's uncle, said on ABC's Good Morning America that people's focus on the Murdaugh name had wrongfully shifted attention from the victims and the crime.
"You see words like 'dynasty' used and 'power,' and I don't know exactly how people use those words," Randy said. "But we're just regular people, and we're hurting just like they would be hurting if this happened to them."
Alex may be in further trouble if authorities connect him to two unsolved deaths: Stephen Smith's death in 2015 and Gloria Satterfield's death in 2018.
Stephen was found dead on a rural road; he died of blunt force trauma to the head. King was Alex's older son's classmate.
Gloria Satterfield had worked for the Murdaugh family for 25 years when she died in February 2018. The family said she tripped over their dogs and fell on the front stairs, causing her death.
Alex instructed Gloria's family to file a lawsuit against his insurers. Gloria's family obtained a $4.3 million settlement, which he and a longtime friend stole.
"He [Alex] has fallen from grace," Harpootlian said during one of the hearings. "If anyone wants to see the face of what opioid addiction does, you're looking at it."
---