Bobby Flay is an American reality television star famous for hosting several Food Network programs. Flay dropped out of school at age 17, by age 20, he was a head chef, and at age 26, he opened his first restaurant. Some of the shows he's hosted include The Main Ingredient with Bobby Flay and The Bobby and Damaris Show.
Giada de Laurentiis is also a chef and a television personality. She has won a Daytime Emmy Award for Outstanding Lifestyle Host for her work on television. Bobby and Giada have collaborated a lot, and they have a new show out called Bobby and Giada in Italy.
This piece will look at Bobby and Giada's relationship. Bobby and Giada are not dating.
Giada ruled out dating Bobby because she has a rule against dating other chefs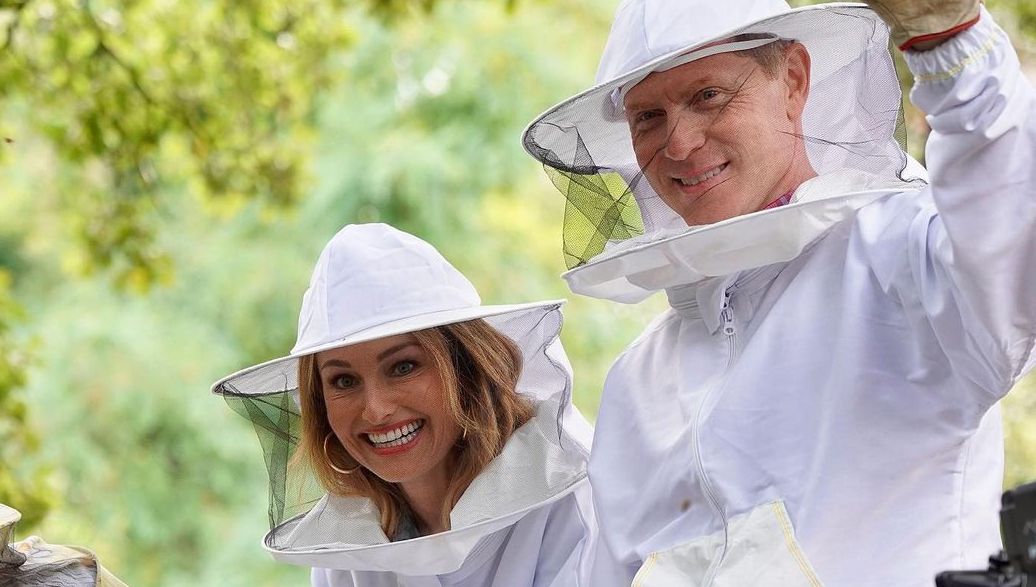 Giada and Bobby met at a food expo in Philadelphia in 2004. She was drawn to Bobby because of his culinary skills and his attitude towards friends and family. The pair became fast friends and soon started collaborating in the kitchen.
Rumors about a relationship between Giada and Bobby first flared up after her divorce. The pair had obvious chemistry, and fans felt that it was the perfect time for them to get together. However, Giada told Andy Cohen that she has a rule against dating fellow chefs. She said: "Well, were very good friends. We've worked together for many years, but I don't think that's ever going to happen because I'm smarter than that."
The rumors have re-surfaced now that Giada and Bobby star in a new show, but again, it is unlikely that the pair are dating. Fans shipping the couple should come to terms with the fact that Giada and Bobby will probably always be friends. In 2018, Giada talked about Bobby's friendship on the Beyond the Plate podcast:
"I think that Bobby is one of those people that if you are his friend, he has your back forever and he will stand up for you. He's one of those guys you can be in a pinch and he will get out of it. He's special in that sense."
Bobby and Giada have been friends for nearly two decades, but they have gone through some rough patches. During their first television appearance as a team on Iron Chef America, Giada felt that Bobby wasn't taking the competition seriously, and that is why they lost to Mario Batali and Rachael Ray. Giada revealed that she didn't talk to Bobby for months after the elimination:
"We lost and he thought it was funny. He didn't think it was any big deal that we lost. I did not talk to him for eight months – eight months! I did not. Nothing. Silence."
After her divorce, Giada started dating TV producer Shane Farley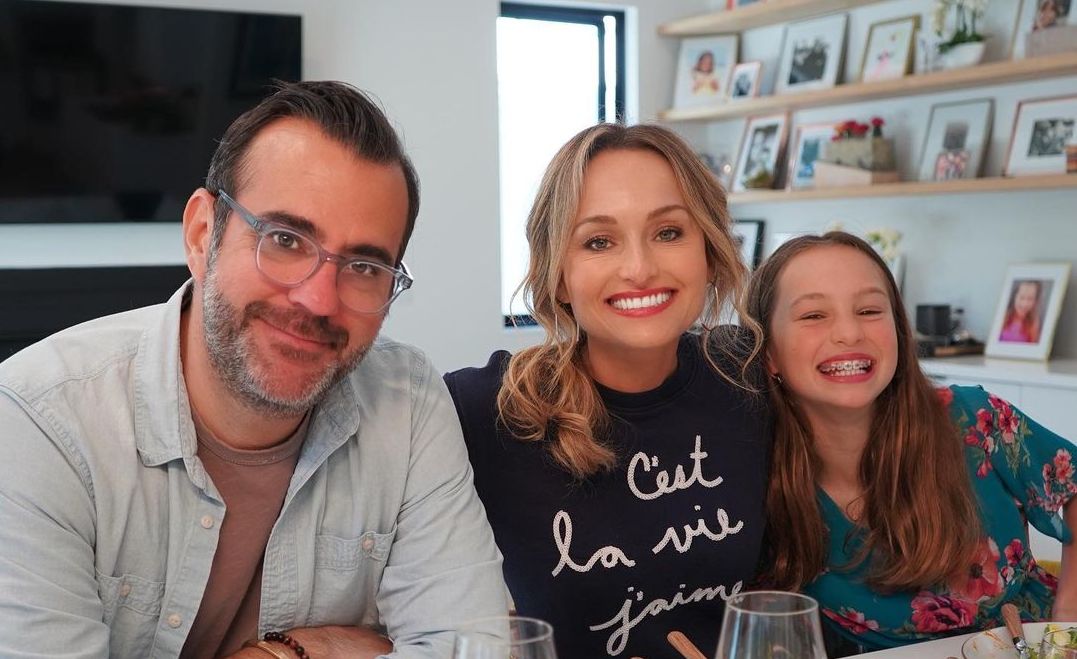 Giada and TV producer Shane Farley first met in 2013 to discuss a potential TV project. The project didn't work out, but Giada and Shane remained friends.
Laurentiis separated with her ex-husband Todd Thompson in 2014 before finalizing the divorce a year later. She told People in 2018 that she started dating Shane one and a half years after her separation:
"After I got divorced, I spent about a year and a half alone, not dating, just figuring things out. I had been with Jade's dad for 25 years. I didn't know what it meant to not be married. Once I got settled, [Shane and I] reconnected and I felt like a kid again."
Shane and Giada maintain a low-key relationship, but they occasionally post each other on Instagram.
After his third divorce, Bobby dated Helene Yorke but he is currently single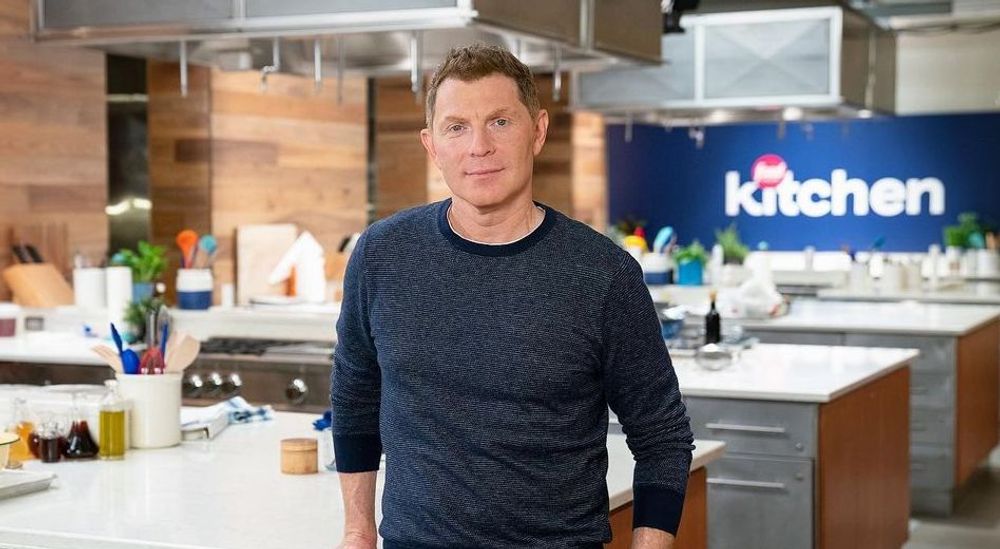 Bobby Flay married fellow chef Debra Ponzek in 1991, but that marriage ended after two years. He married Kate Connelly in 1995, and together they welcomed a daughter named Sophie. The couple separated in 1998 before divorcing a while later. In February 2005, Flay wed Stephanie March. Their couple finalized their divorce in July 2015.
Flay and actress Helene York started dating in February 2016. A year later, Bobby took to Instagram to celebrate the couple's anniversary. "One year later… could not smile and laugh more in a 12-month span," Flay wrote alongside a photo of the couple.
Rumors of a split started to swirl after the couple stopped posting each other on social media. In a 2019 episode of Beat Bobby Flay, Bobby revealed that he is single, and according to his choice of words, Helene dumped him. Bobby said: "I'm very single. She kicked me to the curb."
---