At the height of their drug operation, the Black Mafia Family sold drugs in cities across eleven states. Not even a falling out between the leaders – Demetrius 'Big Meech' Flenory and his brother, Lee' Southwest T' Flenory – could topple the business. The brothers started slinging drugs in high school and gradually set up a drug empire that netted over $270 million in profits. 
A series of mistakes alerted police to the operation. To gather evidence against the hundreds of people involved, the police convinced felons to turn into informants. Big Meech and Southwest T pleaded guilty to drug charges and got 30 years in prison for their crimes. 
Omari 'O-Dog' McCree and William 'Doc' Marshall snitched on Big Meech
Omari 'O-Dog' McCree and William 'Doc' Marshall gave police information to build a case against Big Meech and Southwest T.
Dexter 'Sosa' Hussey, a former BMF associate, talked to DJ Vlad about the downfall of BMF. He said that McCree told the feds that Big Meech supplied him with cocaine. 
Rapper Blue Davinci told DJ Vlad that Omari gave information about Big Meech's operation. He changed his mind about testifying at trial, but the damage was already done. "He was going to give information that was going to get his time cut," Blue said. 
"I don't know how he had a change of heart, but he never went to court. He had already given the information, so it didn't matter. He still told." The feds' star witness was William 'Doc' Marshall. "Oh my God, he [Marshall] was the worst," Sosa told DJ Vlad. 
Sosa facilitated communication between Meech and Southwest after the brothers fell out. His position put him at the center of the drug operation as Southwest handled supply from the Mexican cartels and Meech handled distribution.
His cooperation with authorities convinced Meech and Southwest to cut deals on the morning of their trial. An excerpt from The Gangster Report about BMF reads:
"It was Marshall's decision to cooperate with the government that ultimately forced the Flenory's hand in coping pleas on the morning their trial was supposed to begin in November 2007."
Omari served less than five years of his 15-year sentence before securing release on parole. He got in trouble in the law in 2011 for assaulting his girlfriend and her friend. Information on his whereabouts is scarce. 
William Marshall died in a jail cell in Westland, Michigan, due to a cocaine overdose. About an hour into his arrest for possession of marijuana and cocaine, he started having a seizure. The officer on duty and the paramedics called refused to help Marshall. 
Jail staff only attempted to resuscitate him after he was dead. A court ordered that Wayne County pay the Marshall family $3.75 million for the wrongful death of William Marshall. 
Via a letter to Straight From The A, Big Meech cleared rapper T.I. of the snitching allegations against him. Meech wrote:
"I must get straight to the point because I personally have a problem with people assassinating a real stand up dude character, namely T.I., talking about he a 'SNITCH' when we are living in the information era, and there is absolutely no public record of this man being a 'SNITCH.'
Big Meech is set for release in 2028 after a judge reduced his sentence by three years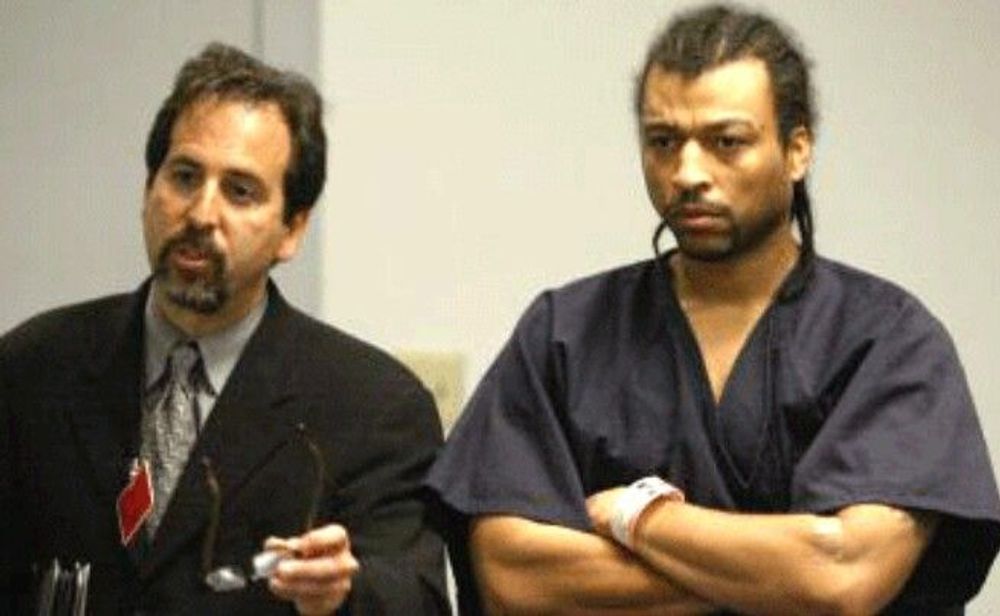 Out of everyone imprisoned for their participation in BMF, only Big Meech and Fleming' Ill' Daniels remain incarcerated. 
Meech's sentence was reduced from 360 months to 324 months following a review of sentencing guidelines. His lawyer, Brittany Barnett, wrote in a court filing that Meech deserved a break due to the non-violent nature of his crimes and his commitment to rehabilitation. 
"YES! Now you know this BMF show is gonna blow everything off the fucking TV, the real shit different!" 50 Cent wrote in celebration of the ruling.
Before that ruling, Meech's attempts to get his sentence reduced had failed. In February 2021, he argued that he qualified for early release because he risked dying from coronavirus while in prison. Big Meech had support from politicians and celebrities, but authorities denied him early release. 
Big Meech has made come drastic changes while in prison. He's earned his GED, completed classes in parenting, money management, and health awareness, and changed his name to Big Herm. He's also rebranded BMF into a community-building organization dubbed 'Building More Families.'
In opposing his application for compassionate release, prosecutors cited his checkered disciplinary record: He's used intoxicants, spent time in solitary confinement, and illegally possessed a cell phone and a small piece of razor. 
"With great respect to these jurists who I admire, this opinion completely missed the mark," Wade Fink, Meech's lawyer, told The Detroit News. "I attribute much of that to the shameful behavior of certain prosecutors in this case, who have made my client into a box office-type monster."
Southwest T has been much luckier than Meech in getting his sentence reduced. First, Judge Avern Cohn reduced his sentence by six years before authorities granted him compassionate release due to the coronavirus. He will complete his sentence on house arrest. 
Terry is enjoying his portrayal in 50 Cent's Starz series BMF. In celebration of the show's renewal for season 2, Southwest wrote on Instagram:
"I personally desire to thank you @davinchi for doing such a great job in the portrayal of my character. It is very important that we all support one another and continue to grow together."
---