Trevor Donovan is an American actor and model who shot to fame for playing the role of Teddy Montgomery in the hit series 90210. The muscular California native started his acting career in the long-running daytime soap, Days of Our Lives. He then played a minor role in the 2009 film Surrogates before landing a recurring role in 90210.
Donovan was upgraded to series regular in the show's second season. Trevor almost lost his role in Oliver Stone's film Savages, but Stone was so impressed with Trevor's acting that he wrote a part for him that wasn't in the book.
Trevor claimed that his gay role in 90210 helped him get girls in real life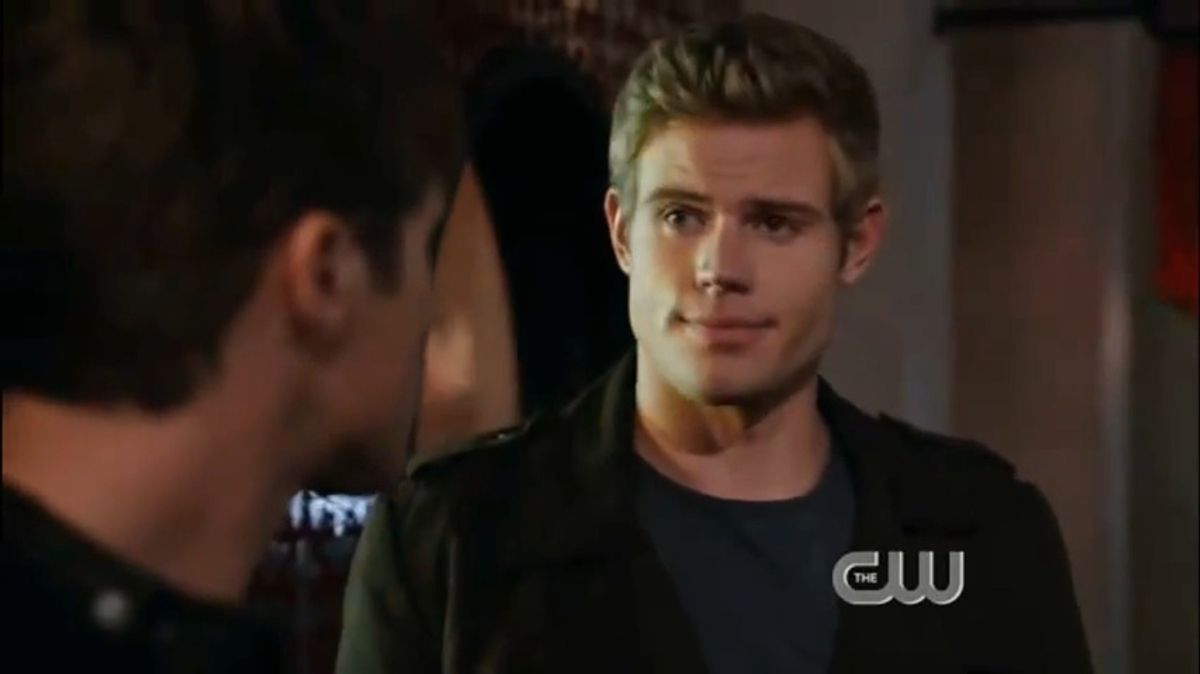 In 90210, Teddy Montgomery was initially portrayed as a womanizer. Montgomery's character arc took a surprising turn after it was revealed that he was a closeted gay. The startling revelation took everyone by surprise, including Trevor.
Donovan had no idea that he would play a gay role, but he didn't shy away from it. He worked with the directors to ensure that Teddy's story was as realistic as possible. He told E! Online:
"We wanted to tell realistic stories, this kid battling and coming to terms with who he was, and how painful and difficult it is. Once that was discussed, I was flattered that they thought I could take it on because it is so challenging. And it puts a lot of substance into a show that tends to be a little more superficial."
Teddy, once hated due to his philandering ways, became a fan favorite as viewers empathized with his sexuality struggle. Trevor revealed that playing the role of a gay person had an unexpected yet welcome effect on his private life. He told Life & Style that girls became attracted to him in real life because they wanted to 'change' him. He said:
"It's been good for me. Girls want to challenge it. They kind of assume I'm (gay in real life) and try to change me back. Of course, I let them!"
Trevor was rumored to be dating Paris Jackson and Kerry Kennedy but the rumors turned out to be false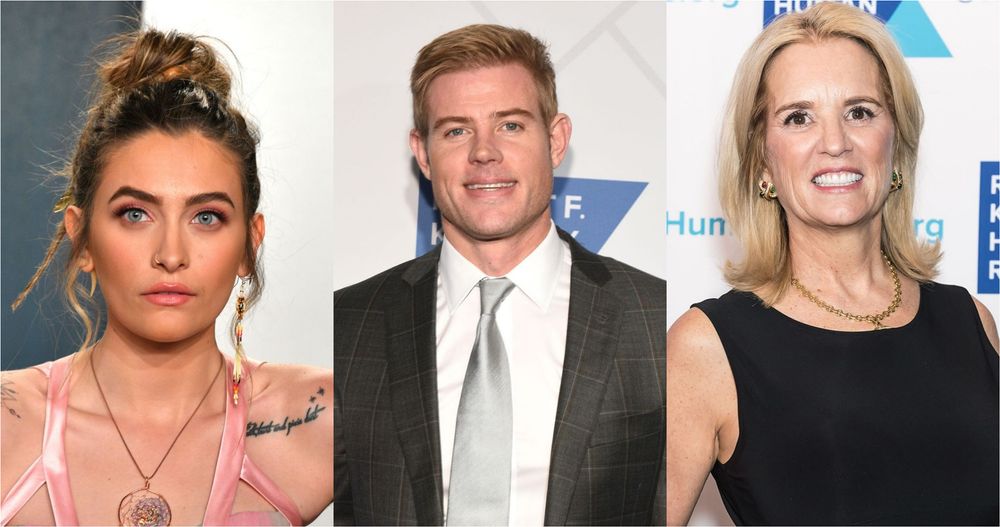 Trevor is quite private about his love life, but we do know that he dated Sonia Rockwell from 2006 and 2009. However, because of Trevor and Sonia's privacy, we know very little about the couple's relationship or why they broke up.
Over the past decade, news about Trevor's love life has been scarce and unreliable. In 2014, Trevor was rumored to be in a relationship with John F. Kennedy's niece, Kerry Kennedy. The couple connected and became close friends when Trevor volunteered at the RFK Center for Justice and Human Rights.
Trevor was one of the first people to learn about Kerry's DUI accident in 2012, and he was instrumental in helping Kerry recover from the incident. The couple's close relationship led to rumors that they might be dating. People viewed the rumored relationship as controversial since Kerry is 19 years older than Trevor. A Kennedy family member speaking to Mail Online referred to Kerry and Donovan as soul mates:
"Trevor and Kerry are extremely low key and discreet. But there is great affection between them. They are soul mates and have the same passion for social justice, outdoor sports and animals."
The relationship rumors died down after it emerged that nothing was going on between the pair. In July 2017, Trevor became the subject of another dating rumor, this time with Michael Jackson's daughter Paris Jackson. The dating reports emerged after Donovan and Paris were spotted holding hands.
Paris shut down the rumors by stating on Twitter that holding hands is a normal thing that doesn't imply a romantic relationship. A representative for Trevor confirmed the friendly nature of the actor's relationship with Paris by telling Just Jared Jr:
"They are just friends. Both are big animal lovers and advocates and are working on a 'Be Pawsome, Adopt!' campaign for local L.A. shelters… They are friends who want to help the helpless."
Media personality Perez Hilton started a petition for Donovan to be cast as Finnick in The Hunger Games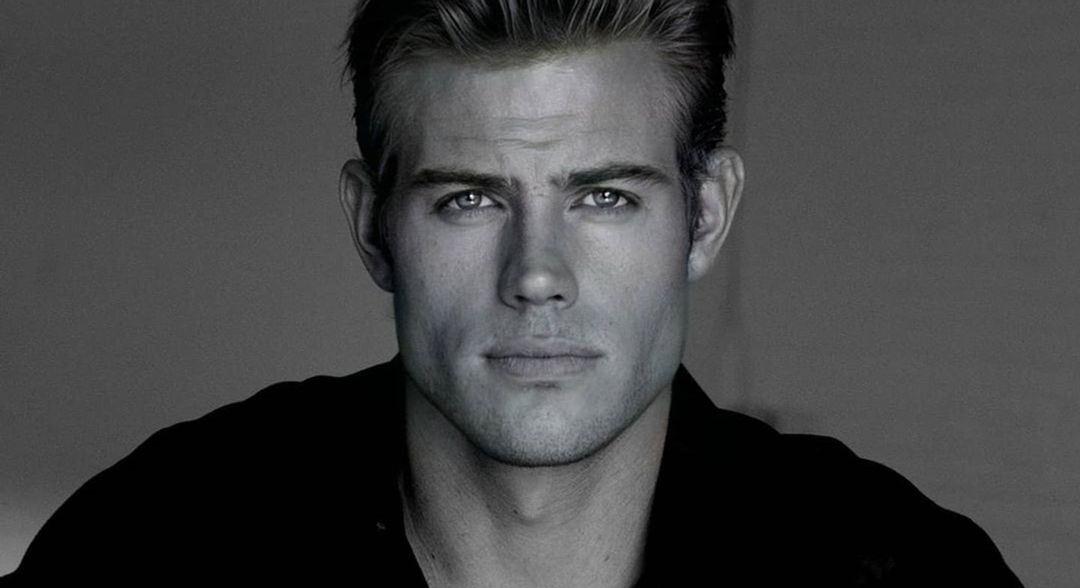 Trevor Donovan was born on 11th October 1978 in Bishop, California. He grew up in Mammoth Lakes, California, alongside his younger brother Jake Donovan. While Trevor chose the glitz and glamour of Hollywood life, Jake chose a much low-key life as he currently a fireman in Sacramento, California.
Despite having a stellar run on 90210, Trevor had his eye on movie roles, especially the role of Finnick in The Hunger Games. Trevor's desire to play the role stemmed from his love of the Hunger Games books. Media personality Perez Hilton started an unofficial campaign to garner support for Trevor to get cast for the role. Trevor told Advocate that he didn't like his odds, but he wasn't going down without a fight:
"All actors have a dream role; playing Finnick Odair is mine. I know the odds are stacked against me. I'll be going up against big stars like Zac Efron and Armie Hammer, but you know what, I want it more and am very passionate about it, it's not just another job for me, it's much more than that."
In the end, the role went to Sam Claflin. Donovan didn't let the disappointment affect his career as he went on to work on other projects such as The Ghost Beyond and Prescription for Love. Trevor is set to star in the 2020 films, Wolf Hound and Hot Water, both of which are in post-production.
---