Bernie Madoff, Ruth Madoff's husband, was the mastermind of one of the biggest Ponzi schemes in recent memory. Madoff defrauded close to 37,000 in 135 countries over four decades – the deceit would have continued for much longer without the intervention of the 2008 financial crisis.
Netflix's Madoff: The Monster of Wall Street looks at Madoff's crimes and reveals a surprising reason why he readily accepted a lengthy jail sentence. Ruth and the couple's sons, Mark and Andrew, weren't charged in relation to Bernie's crimes despite suspicions that they received millions in unlawful proceeds from Bernie's Ponzi Scheme.
Ruth Madoff lives with her late son's ex-wife, Susan Elkin, in Old Greenwich, Connecticut
Ruth Madoff, 81, lives with Susan Elkin, her late son's ex-wife, in Old Greenwich, Connecticut. The lavish $3.8 million waterfront mansion has about 4,000 square feet of living space, a private dock, and two fireplaces. Ruth reportedly moved in with Susan to get closer to her grandchildren.
After Bernie's arrest, Ruth lived with him in their Manhattan penthouse for the three months he was under house arrest. Following Bernie's conviction, Ruth was forced to abandon the penthouse – she tried finding a residence in Manhattan, but landlords refused to deal with the Madoff matriarch.
Therefore, Ruth took her remaining wealth – $2.5 million, a fraction of the fortune she held before Bernie's conviction – and moved into a condo in Boca Raton, Florida, with her sister. In 2012, she moved into one of Andrew's houses in Old Greenwich.
After Andrew died in 2014, she was kicked out of the residence. Ruth moved into a one-bedroom condo in Old Greenwich, where she tried to enjoy a low-key life. A patron dropping off Ruth's dry cleaning told The New York Post in May 2017:
"Every time she sees someone who recognizes her, you can tell from the expression on her face that she experiences a difficult emotion but she just keeps on smiling and moving on. She is a gentle soul."
Ruth moved in with Susan and her family in September 2020, giving her the privacy she desperately craved.
Ruth would not be alive today had her 2008 suicide attempt succeeded. Ruth told The New York Times that she and Bernie swallowed a bunch of pills on Christmas Eve 2008, hoping to die in their sleep. She explained:
"I don't know whose idea it was, but we were both so saddened by everything that had happened. [We] were both in agreement – we were both sort of relieved to leave this place. It was very, very impulsive."
Bernie confirmed Ruth's claims via an email from prison, saying the couple 'made a feeble attempt' at suicide 'while in a severe state of depression'. "Fortunately, we woke the next morning very sick but alive," Bernie wrote.
Ruth feels that her decision to stick by her husband led to her son's suicide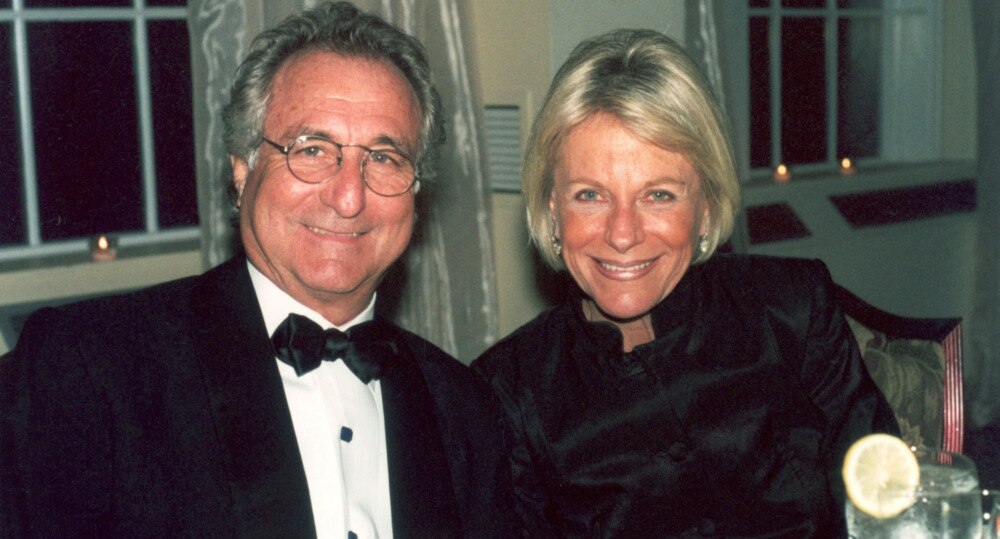 Ruth Madoff ignored calls from her sons to denounce Bernie Madoff. "I come from a generation where marriage meant staying put, for better or for worse," She told The New York Times. "This was agonizing, but I couldn't abandon the man with whom I spent essentially my entire life."
Ruth stood by her husband despite claims of Bernie's alleged infidelity. She said Bernie denied being unfaithful, but she didn't believe him.
Ruth's decision to support Bernie had unfortunate consequences – it was one of the reasons why Mark Madoff committed suicide in December 2010. After a failed suicide attempt in October 2009, Mark begged Ruth to dissociate from Bernie, but she didn't act quickly enough.
"Bernie, now you know how you have destroyed the lives of your sons by your life of deceit," Mark wrote to Bernie before killing himself. "I had no idea it affected Mark so brutally," Ruth told The New York Times.
Ruth agreed to an interview with The New York Times because Andrew requested her to promote the biography Truth and Consequences: Life Inside the Madoff Family. "I wanted to do what he [Andrew] wanted me to do," Ruth said. "I hadn't done it in Mark's case, and I will regret that until my dying day."
Bernie's crimes indirectly claimed Andrew's life – he died in 2014 from a rare form of lymphoma that had been in remission for years. Andrew opined that the cancer returned due to the stress caused by Bernie's actions.
Read Next: Is Dr. Burzynski still practicing? Where is he now?
---