In late November 2022, the FBI confirmed that the remains found in a Georgia landfill belonged to missing toddler Quinton Simon, ending a two-month saga that started following his disappearance on 5th October 2022. The authorities were confident Simon's remains were in the landfill, but the chances of finding them were low: landfill searches are successful only 5% of the time.
The FBI's statement read: "The FBI Laboratory Division has confirmed through DNA analysis the bones found in the Superior Landfill are those of missing 20-month-old Quinton Simon. Chatham County authorities have charged Simon's mother, Leilani Simon, with murder and other related offenses."
Quinton Simon was born in 2021 to Leilani Simon in Alabama
After reporting Quinton missing, Leilani pointed them to his father, Henry 'Bubba' Moss, alleging he snuck into her grandmother's residence and took the boy. "They [police] told me Leilani said I came and got him overnight," Bubba said. Bubba lives in Girard, Georgia, a rural town 85 miles away from the Savannah home Quinton and his mother lived in.
Bubba told The Daily Mail that she and Leilani met in 2019 and started dating. Moss said Leilani got pregnant in 2020 but kept it from him, adding that she gave birth to Quinton in Alabama in January 2021. "He was happy, always smiling," Bubba described Quinton. "He really didn't scream a lot. He was a good baby."
Leilani and Bubba allegedly fell out due to her constant drug use. "She did cocaine every day, all day, as much as she could," Bubba said. "When she didn't get no money from me to get fucking drugs, she'd go crazy." Moss alleged that Leilani slept with other men for drug money.
Bubba put up with Leilani until he was served with an arrest warrant for a crime he didn't commit. The authorities based the warrant on testimony from Leilani, who'd falsely accused Bubba of criminal activities. According to a phone recording obtained by The Daily Mail, Bubba told Leilani:
"I'm saying, why did you do that, though? I know, but damn, you shouldn't be lying and everything else, that we be together and everything else. I got locked up. I mean it's fucking stupid."
Leilani promised to tell the truth to the police. However, at that point, the relationship was torn beyond repair. Leilani left to live in Savannah with Quinton, her older son Zayne, her boyfriend Danny Youngkin, her grandmother Billie Jo, and her grandmother's husband, Thomas Howell. Bubba had communicated to Leilani his willingness to raise Quinton. He said:
"If he's mine, I would want to put his motherfucking name right on his birth certificate and change his last name. He can live with me. I'll do that, put him in motherfucking day care, whatever I've got to do. I'll take care of him, I promise you that."
Simon's mother said she hoped her son would return home safely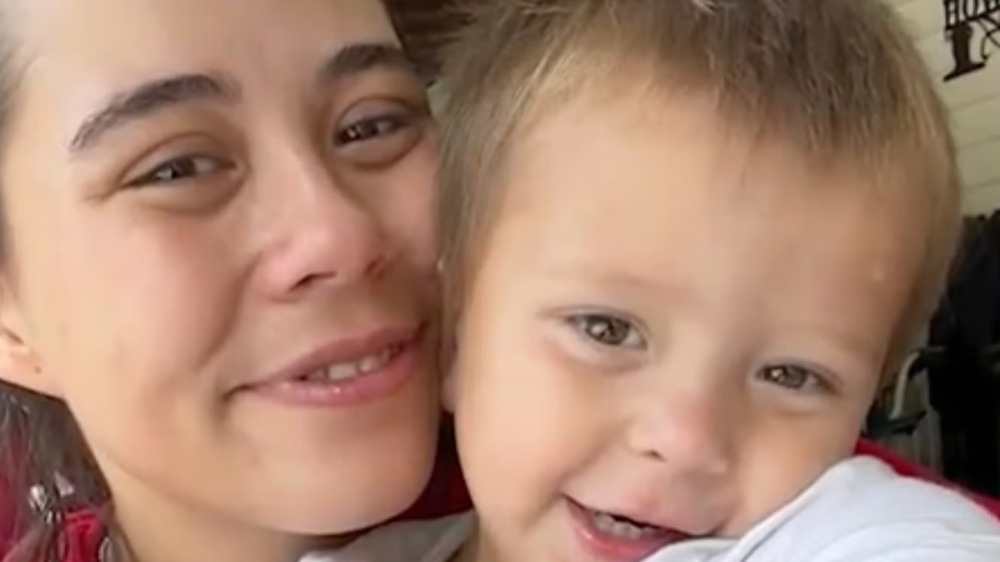 Often, a disappearance victim's loved ones – even those responsible for the vanishing – stand before news cameras begging for the safe return of the missing person. Leilani took a different approach, avoiding the media even after the police declared her a suspect.
Over three weeks after Quinton's disappearance, Leilani told WTOC that she hoped her son was 'happy and alive.' "We want him back in our arms, holding us. That's what we want," Leilani said. She added:
"We're just hoping that he's in somebody's house and they're feeding him and maybe they wanted a baby or couldn't have a baby. Maybe they thought they were his savior. That's our best hope at this point."
Leilani insisted she wasn't running or hiding and promised to deliver herself to the police if they found her culpable in the disappearance. She also hit out at the attention the family was getting:
"I can't even walk out and appreciate my own son's memorial or put down gifts that I got for him. I can't even go out there and do that without harassment and negligence and everything. It's just devastating to see that this is how the outside world reacts."
Bubba told The Daily Mail that Leilani was faking grief for the camera; he'd reportedly stopped by her residence after meeting with the police and found everyone high. Leilani further tarnished her reputation in the eyes of the public when she was spotted enjoying drinks with her mother on Tybee Island. A server told The New York Post:
"They were having a great time like they didn't have a care in the world. They were drinking Patron shots in the deck area, being loud and laughing. It's almost like they were trying to draw attention to themselves."
Billie Jo outwardly supported her daughter, but inside, she suspected her of negligent murder. According to a phone call recording obtained by The Daily Mail, Billy Jo told Bubba:
"I'm not going to lie to you, I feel like there was an accident. I feel like something happened while Quinton was in the bathtub, and he drowned, and they were both high. That's my theory. Hell, they should have just called the police if something like that happened. If you're high as hell, man, you do stupid shit."
Leilani's grandmother helped the police monitor and arrest Leilani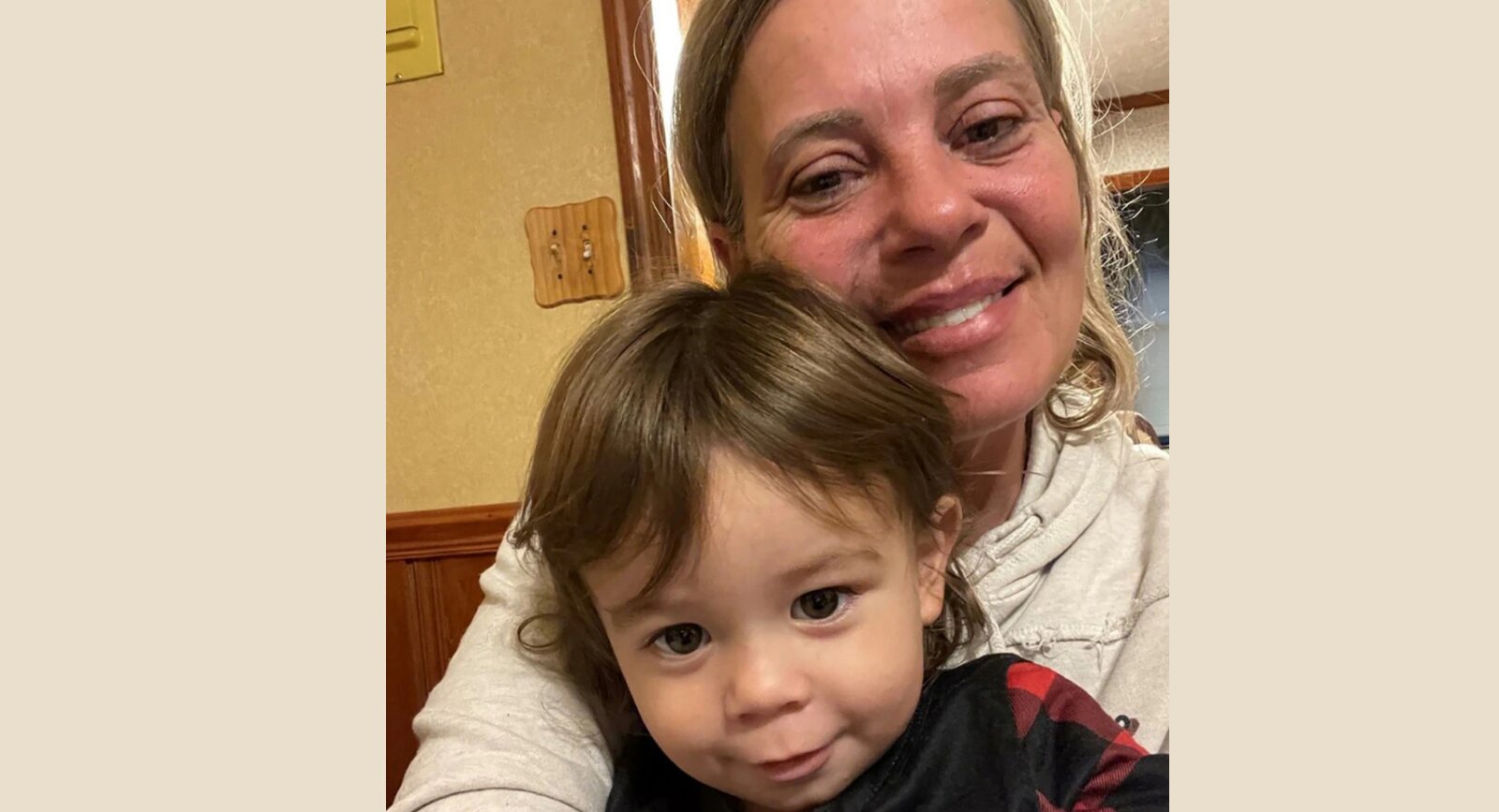 Billie Jo and Thomas Howell had custody of Quinton and his half-brother Zayne. Jo had reportedly tried to evict Leilani and her boyfriend, Danny Youngkin, the last person to see Quinton. Police reports state that Danny saw in the house at 6 a.m., three hours before Leilani called to report the baby missing.
Authorities approached the case as a missing child investigation. Several days later, Chatham County Police Chief Jeff Hadley said police were exploring criminal elements in Quinton's disappearance. A week after Quinton went missing, Hadley said authorities believed the boy was dead and Leilani Simon was the prime suspect:
"We are saddened to report that CCPD and the FBI have notified Quinton Simon's family that we believe he is deceased. We have named his mother, Leilani Simon, as the prime suspect in his disappearance and death. But, no arrests have been made and no charges have been filed."
Hadley said the police hadn't arrested Leilani because they didn't believe she was a flight risk. It later emerged that police had someone watching over their main suspect, her mother, Billie Jo.
A family friend told WTOC-TV that Billie Jo had been in contact with the FBI since Quinton's disappearance and was struggling to come to terms with Quinton's death and Leilani's role in the saga. Billie Jo alerted authorities after Leilani signed herself off a treatment center. The friend said:
"[Billie Jo] let them know that she [Leilani] was signing herself out, and that she could not come back here, and that she was going to be a flight risk, because she could not come back here because she was going to be back on the streets doing God knows what with God knows who."
Police chief Jeffrey Hadley said they'd charged Leilani with murder as they believed the human remains found in the landfill were Quinton's. Hadley said:
"This afternoon Chatham County Police Department detectives arrested 22-year-old Leilani Simon and charged her with malice murder, concealing the death of another person, false reporting and making false statements in connection with the disappearance and death of her son 20-month old Quinton Simon."
Quinton's obituary described him as a 'bright, happy, fun, smart, loving, little monkey.'
Quinton's heart-wrenching obituary says he loved cartoons and enjoyed mimicking his older brother. Simon loved saying thank you even when he'd done something for someone else. The obituary continues:
"In the mornings, if the music was on, he would dance, smiling, spinning in a circle, and clapping. Quinton always gave everyone love and hugged their legs. Every time he did something he was proud of, he would come to whoever was close by and ask for 'boom', which was a little fist bump."
We expect the family to hold a private send-off ceremony for Quinton.
Leilani, listed as a survivor in the obituary, will face murder charges. There's no indication that authorities hold another person responsible for Quinton's death. However, Billie Jo suspects Leilani's boyfriend, Danny Youngkin, played a role in the crime. Billie Jo told Bubba:
"He [Danny] lied about going to Atlanta. He's not in Atlanta. He's in Dunn, North Carolina. I'm trying to expose him right now online the best I can."
---