Statistics
Age:

27 years old

Date of Birth:

August 11, 1992

Birth Place:

Rapid City, South Dakota

Horoscope:

Leo

Full Name:

Tomi Lahren

Occupation:

political commentator, TV host

Height:

5ft 4 ½ (163.8 cm)

Nationality:

American

Ethnicity:

Mixed (Norwegian and German)

Marital Status:

Engaged (Tomi Lahren)
About Tomi Lahren
Tomi Lahren is an American Conservative political commentator, a political operative, and former TV host.
You may remember her from the show Tomi on the 'TheBlaze' television network where she gained a lot of attention from her short video segments called 'final thoughts' –in which she would frequently criticize liberal politics.
Since an early age, Tomi has never shied off from speaking her mind. She initially rose to fame following her media coverage on the shooting in Chattanooga, Tennessee on July 2015 –where a gunman opened fire leaving five dead, a Navy Sailor included.
Lahren did not shy from showing her outrage, and even went further to rant at the former president Barrack Obama. The clip immediately went viral, and with The New York Times describing her as a 'rising media star', she instantly became a person of interest.
Since then, she is known to stir heated public debates everywhere she talks. From suing her former employer TheBlaze, slamming Beyonce's Super Bowl halftime performance, to her most recent online clash with rapper Cardi B, -there's always some big headlines anywhere Lahren is involved.
Read on to know more interesting facts relating to this media sensation, including details of her heated career, bio, net worth, controversies, and much more!
Tomi Lahren's Early Life, Bio
Tomi Lahren was born on 11th August 1992 and brought up in Rapid City, South Dakota, in the US. She holds the American Nationality but has a mixed ethnicity of German and Norwegian descent.
Although not much is available about her early family life, Tomi credits her success to her strict parents and the background she grew in. Since a tender age, her family dinners would always be fueled with politics talk –which explains her interest in politics from such an early age.
To overview her education, Tomi Lahren attended the Central High School in South Dakota and was reportedly the president of the student body. Upon her completion, she enrolled at the University of Nevada, Las Vegas for her B.A in broadcast journalism and political science course.
While in campus, she was an associate producer and later the host of her varsity TV's political show, The Scramble. It was while she was playing such roles that she was able to 'cement' her love for political commentary and nurture her skills.
After her college graduation in 2014, Tomi interned for Republican Congresswoman Kristi Noem's Rapid Office. She further reveals her role as an intern was a contributing factor to her later success as a political commentary.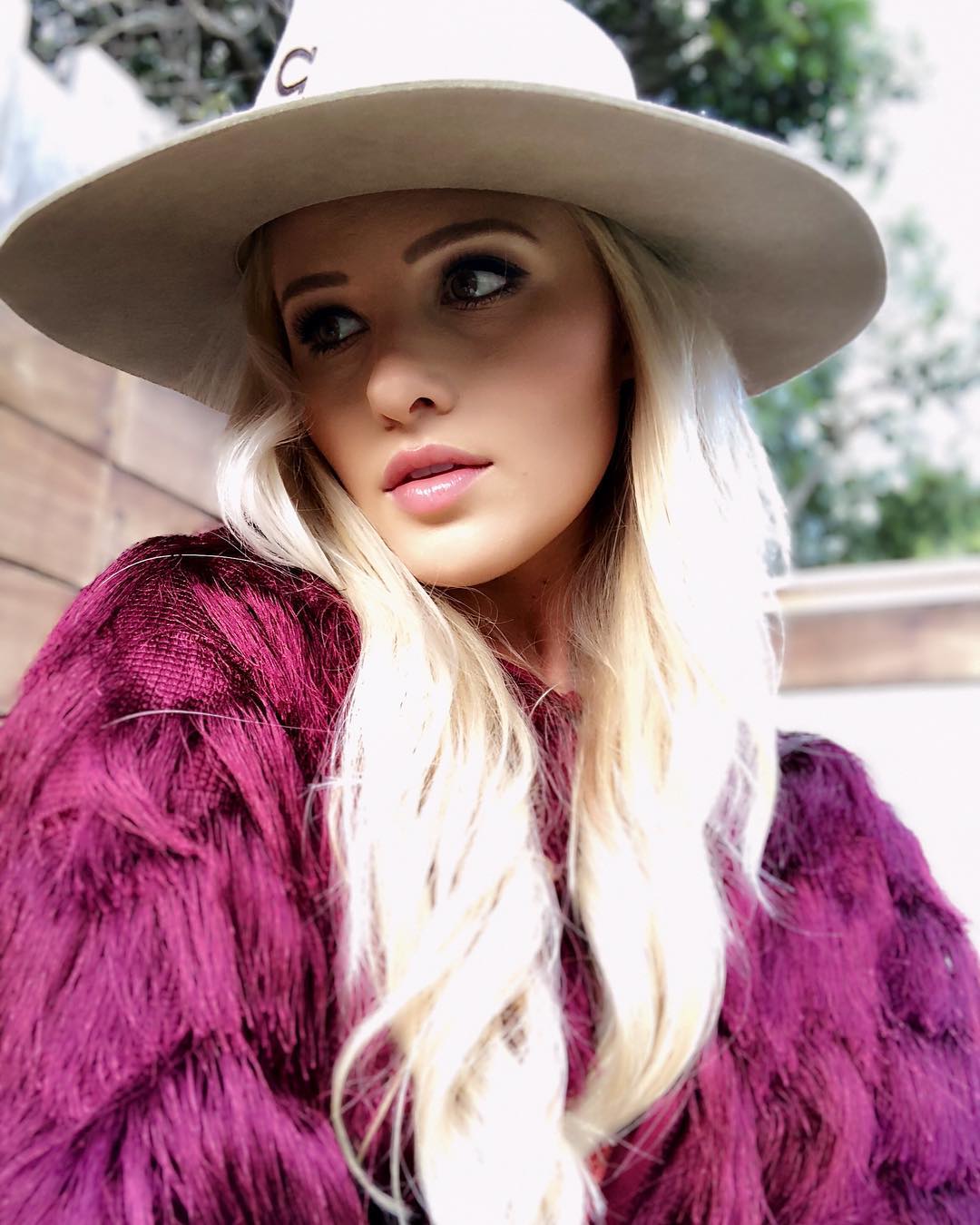 Career
After her first internship, Tomi Lahren applied to One America News Network (OANN), with hopes of finding another internship. But instead, she was offered an opportunity to host her first show.
Being 'an opportunity of a lifetime' she had always dreamt of, she immediately moved to San Diego, California and began working with OANN. Her first show, On Point with Tomi Lahren debuted in August 2014.
She was soon able to attract a notable audience and build a large fan base, thanks to her rather bold persona and unapologetic commentaries during her shows. Her coverage of the July 2015 Chattanooga shootings garnered widespread attention and despite her young age at the time, she was immediately marked a 'person of interest' in the media community.
On August 2015, Lahren announced to her Twitter fans that she would be hosting her last show on OANN and promised 'something new' would be coming. In November the same year, she began her new show on TheBlaze, a new network established by the former Fox News Host Glenn Beck.
She soon became popular for ending her show with three segments called 'final thoughts' in which she spoke extremely quickly.
Lahren endorsed Marco Rubio for president in the January 2016 Republican Party Presidential primaries. In November 2016, she was interviewed by The Daily Show host Trevor Noah about her role as a young voice for other young conservatives.
She on one occasion criticized Beyonce's Super Bowl halftime performance. In her 'final thoughts' segment, she extended criticism of everything from Beyonce's performance to the Black Lives Matter movement.
According to the New York Times, Lahren contributed to Trumps presidential Campaign as an unofficial adviser on his social media team. She was credited for familiarizing youths with Trump's policies.
It is reported that after Trump won, he called thanking Tomi for her 'fair coverage' of him during the campaigns.
Lahren is a strong Republican supporter and doesn't shy off from showing her stand, regardless of what others think. Being a strong Trump supporter, she has often been accused of sharing Trump's policies and has even in some cases been called a 'racist' –an argument she strongly disputes.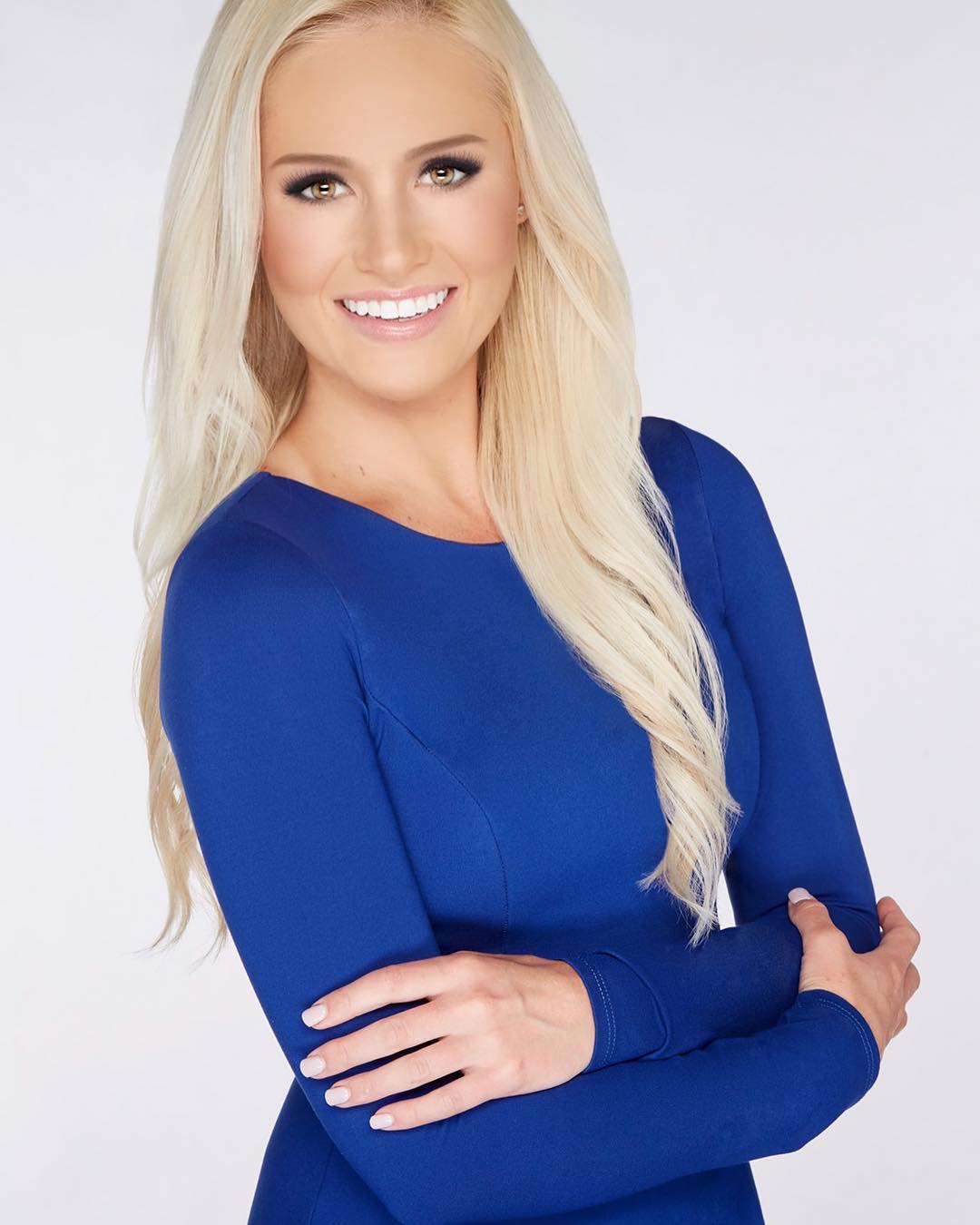 Suspended from 'TheBlaze' Network
On 17th March 2017, Tomi Lahren made a guest appearance on The View where she said she supported abortion rights, and that women should have access to abortion. Her statements surprised a lot of people and she was received with a major backlash from her conservative fans.
In her defense, Lahren said she would be a hypocrite if she supported both the limited government and government restrictions on labor.
Apparently, it was not only her conservative fans who were mad at her for her statements but also TheBlaze owner Glen Beck. He criticized Lahren and suspended her with pay.
After her suspension, Tomi Lahren filed a lawsuit against TheBlaze and Glenn Beck with the claim that the company retaliated against her through wrongful termination of her contract. The network, however, counter-sued her claiming that she was not actually fired, and was still being paid during her suspension.
They settled in court, with an agreement that Lahren keeps her Facebook page (which had drawn millions of fans with help of TheBlaze network) –but she removes all the videos she had made with TheBlaze.
In May 2017, she started working with a Donald Trump's nonprofit Advocacy group, Great America PAC chaired by Rudy Giuliani and Newt Gingrich. She described her role as a 'side gig' and promised her fans he would return to TV as a commentator.
On August 2017, Tomi Lahren joined Fox News as a contributor.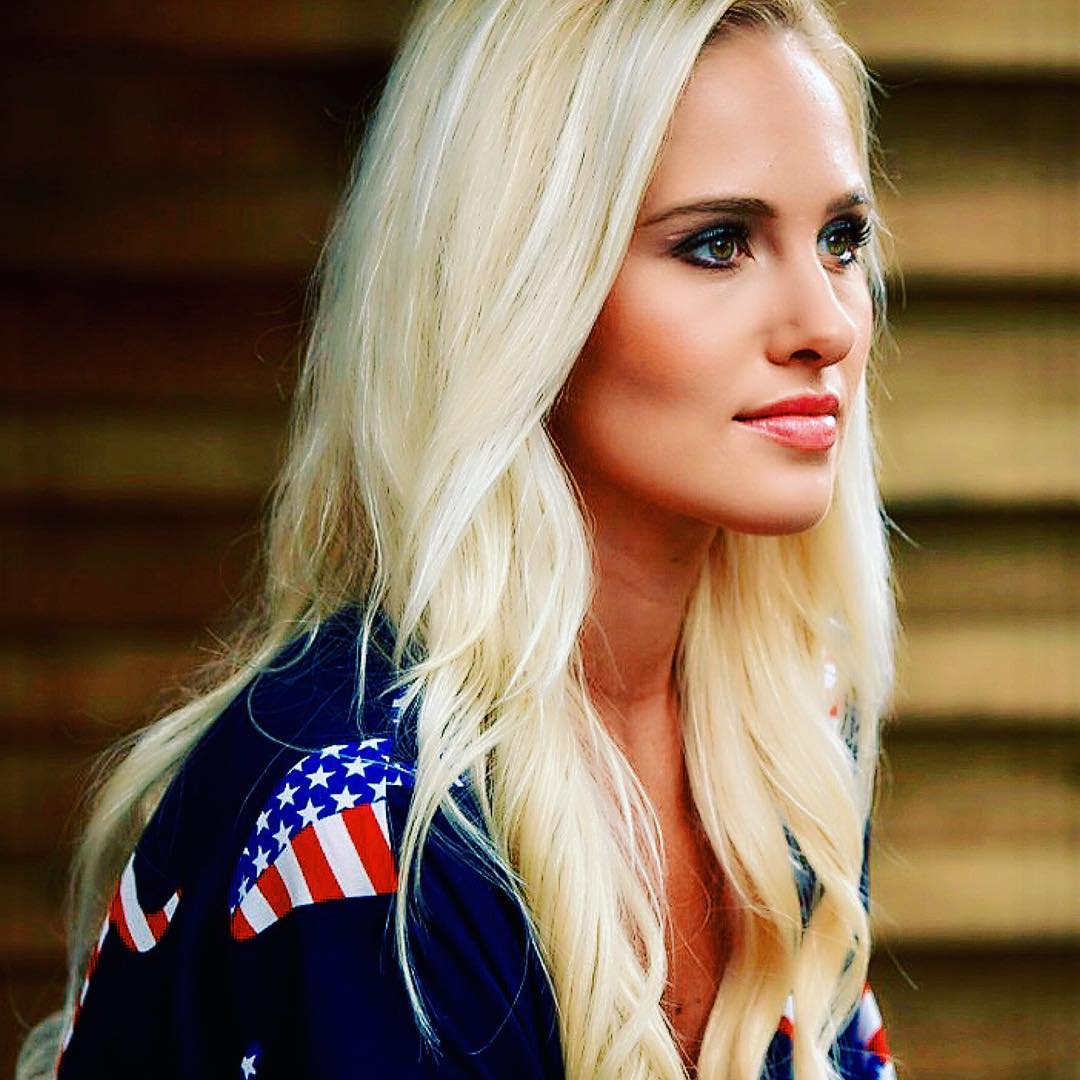 Major Controversies' & Scandals
It goes without saying that Lahren has made a lot of haters from her 'pro-life' experience. Some people claim that besides offending people, she shows no sympathy towards anyone.
She has in several cases been faced with controversial situations which ended up with major backlash from her conservative fans. Such was the case when she criticized Beyonce's performance at Super Bowl. Lahren was immediately bitterly attacked by Beyonce's fans –and she had to end up saying that she was sorry.
Recently in 2019, hell broke loose on the Twitter platform when they clashed with rapper Cardi B, over Lahrens tweet on 21 Savage arrest. Lahren had tweeted, 'I got one, two, three, four, five, six, seven, eight ICE agents ready to deport ya…' –referencing to the lyrics of 21 Savage rap, 'Bank Account.'
Replying to her tweet, Cardi B said, 'Don't make me get my leash' –referencing to her former tweet to Lahren threatening she would 'dog walk' her.
Leave me alone I will dog walk you . https://t.co/FjqIzpUbvp
— iamcardib (@iamcardib) January 20, 2019
Turns out their beef had brewed since January after Cardi criticized President Trump for refusing to end the federal government shutdown resulting from his controversial border wall. Being a strong Trump supporter, Lahren lashed at Cardi with a tweet, 'Looks like @iamcardib is the latest genius mind to endorse the Democrats. HA! Keep it up, guys!' –setting up a string of endless heated debate on the platform.
Looks like @iamcardib is the latest genius political mind to endorse the Democrats. HA! Keep it up, guys! #MAGA2020
— Tomi Lahren (@TomiLahren) January 17, 2019
Tomi Lahren's Dating Life
Regardless of whether you attest her notions or not, you cannot argue that Tomi Lahren is not an attractive lady. Her composed features combined with her smartness drive a majority of her fans crazy.
She was previously linked with Jerad Christian, a Navy Seal around the time she worked with OANN. This can explain her 'emotional' rants at former president Obama after the Chattanooga shootings. Unfortunately, their relationship did not last and they were reported to have parted ways.
Engaged to Brandon Fricke
The couple appeared to have begun dating since around May 2018. They announced their engagement on June 30.
Fricke popped the question on June 30, 2019. He posted a cute photo of the couple on Instagram with the caption:
Last night my best friend said YES! I love you @tomilahren
Lahren also shared the news with her fans via an Instagram post with the caption;
I love you more and those are my Final Thoughts and you are my forever. 6/29/19 #Iloveyou #teamTomi #foreverandalways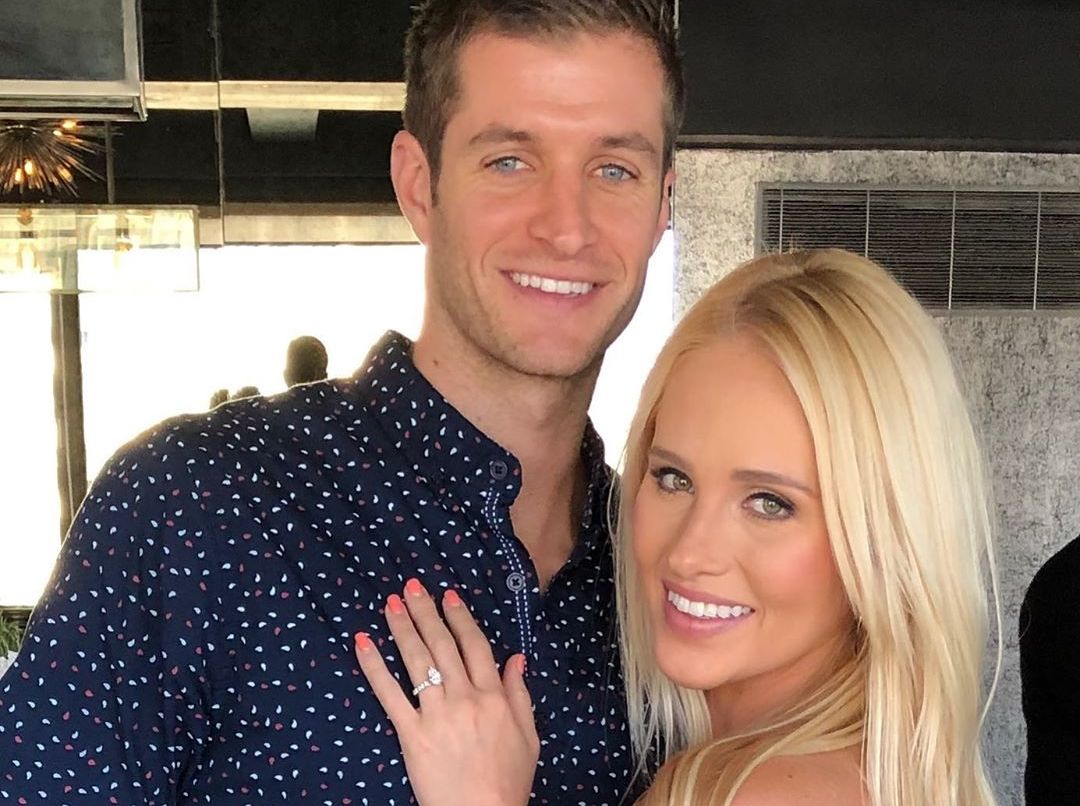 Tomi Lahren's Net Worth
Don't judge her by her age, Tomi Lahren has no doubt made millions from her career as a TV commentator. Over the past few years, her recent scenes have propelled her fame, subsequently growing her career. As of 2019, Lahren has an estimated net worth of $3 million.
Also Read: Pete Hegseth's Personal Life, Children, Wife, Net Worth, Bio & Much More!