Statistics
Age:

49 years old

Date of Birth:

December 12, 1970

Birth Place:

Washington D.C.

Horoscope:

Sagittarius

Full Name:

Regina Lee Hall

Occupation:

Actress, comedian, and Writer

Height:

5 ft 3 in

Nationality:

American

Ethnicity:

Irish African-American
About Regina Hall
Regina Hall is a successful American actress and comedian with a career spanning over 20 years. After making her first TV appearance in a commercial at the age of 26, Regina would with time go on to become one of the most popular faces with multiple recurring roles in the film industry.
Her first appearance in a TV commercial showcased natural skill and talent. Soon after, her acting career landed her a recurring role in the long-term soap opera entitled 'Loving'. However, it was her film role performance in the 1999 movie 'Best Man' that caught major public attention.
Her early career was soon cemented by more successful appearances in popular films at the time. Examples of such films include; the comedy/horror film titled Scary Movie, Paid in Full (2002), Malibu Most Wanted (2003), Honeymooners (2005), and King Ransom (2005).
Her unmistakable display of skill and talent, and her rather comedic personality would land her into a sequel of more popular movies, which would further spread her fame. Now aged 48, she remains a successful figure in the film industry who continues to entertain multiple generations with her personality and never-ending skill.
As of 2019, Regina Hall's most successful performances remain integrated in several recent 'must watch' labeled movies. Her most recent display of skill can be seen in movies such as Barbershop: The Next Cut (2016), 2017 comedy film Girls Trip, The Hate U Give (2018), and Support the Girls (2018).
Hall has no doubt gained a lot of professional success in the long time she has been in the industry. However, her life has not been as easy and has been characterized by numerous ups and downs.
Read on to more interesting details relating to Regina, including details beyond her career such as her personal life, early life, education, dating life, and much more.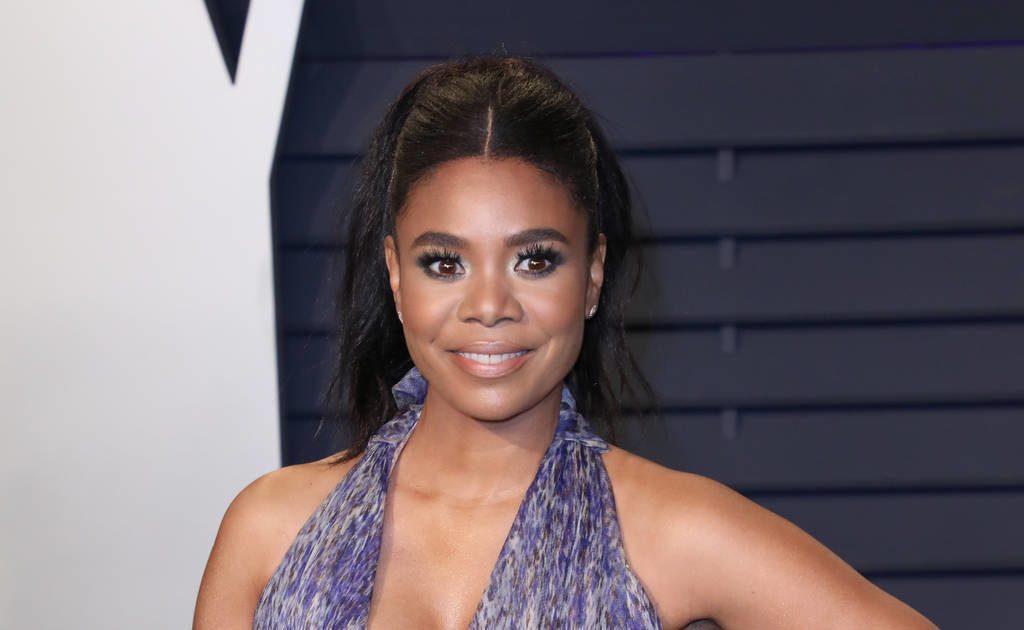 Bio, Early Life, & Education
She was born as Regina Lee Hall on 12th December 1970 in Washington, D.C, in the United States. Born in a middle class family, she has been raised by her biological parents – a contractor and electrician dad, Odie Hall, and a teacher mother named Ruby.
To overview her education, Regina is a graduate from Immaculata College High school. After the successful completion of her high school education, she enrolled at Fordham University in New York City –where she pursued a bachelor degree in English until she graduated in 1992. Soon after, she enrolled at the New York University where she earned her Journalism Master's degree in 1997.
Speaking about her early life, Regina Hall does not hide her passion when it comes to schooling. Reflecting on her college life, she says 'I could have gone to school until I was 75 years old as long as somebody would have paid my rent…'
Initially, Hall had envisioned a career within the writing or journalism scope. Unfortunately, her father died of a stroke while in her first semester in graduate school –which as she explains changed her life drastically. Reflecting back to her early life, she explains that losing her dad in her early childhood days redirected her course.
She launched her career in the entertainment industry, with a guest appearance on Sadat X's 1996 album Wild Cowboys –on the track titled 'The interview'.
Professional Career and Rise to Stardom
After featuring in her first TV commercial in 1997, Regina Hall was cast in a role on the Soap Opera, Loving. In 1999, she had a small part in the film The Best Man –which although was her first film, left a lasting impression on viewers with her role as character 'Candace Sparks' (Candy).
Her initial success landed her lead role in the comedy –drama-horror spoof entitled Scary Movie, and its later sequels, Scary Movie 2, Scary Movie 3, and Scary Movie 4 in years 2001, 2003, and 2006, respectively. Two decades later, the Scary Movie films remain some of her best display of roles.
Her early life was characterized by more roles in more popular movies which further propelled her fame to further grounds. By year 2011, Regina Hall had featured in more than 25 total movies and TV shows combined. Each year portrayed a greater success than the previous one, but even with her age, she was not about to call it quits. Instead, she would use her experience to captivate a whole newer generation.
In the Year 2012, she cast in Steve Harvey's movie Think Like a Man where she portrayed as character 'Candace Hall'. Once again, Regina Hall was able to captivate her viewers with her rather comedic personality. This romantic comedy movie had been based on Harvey's book, Act Like a Lady, Think Like a Man.
The same year, she reprised her role as Candace 'Candy' Sparks in the 2013 movie, The Best Man Holiday. Though a little bit different from the first one she had featured more than a decade before, it still remains one of the best displays of her hilarious personality.
The following year, she featured in the film About Last Night, co-starring alongside the comedian and actor Kevin Hart. Although the film was faced with some critics, the two were credited to have had some of the funniest lines in the film. Reportedly, that was what saved the film.
The following year, Regina Hall featured in a couple more TV shows and movies which because of her previous success, remained a hit.
In 2016, Regina was in the much-awaited film –Barbershop: The Next Cut where she co-stars alongside major celebrities such as Ice Cube, Nicki Minaj, Deon Cole, Renell Gibs, and Michael Rainey Jr among others.
The following 2017, Hall co-starred the popular comedy film Girls Trip –which to date still remains a critical commercial success.
The year 2018 saw her take a lead role in the film Support the Girls –a film which was directed by Andrew Bujalski. Her unique display of skill and personality did not go unnoticed, and she was nominated for several awards. Regina Hall won the New York Film Critics Circle Award for 'Best Actress' –marking her as the first African-American to have ever won the award.
In 2019, she is bound to make appearances in more films and shows, including the much-awaited film entitled Little –where besides casting, she is also an executive producer alongside the phenomenal upcoming star, Marsai Martin.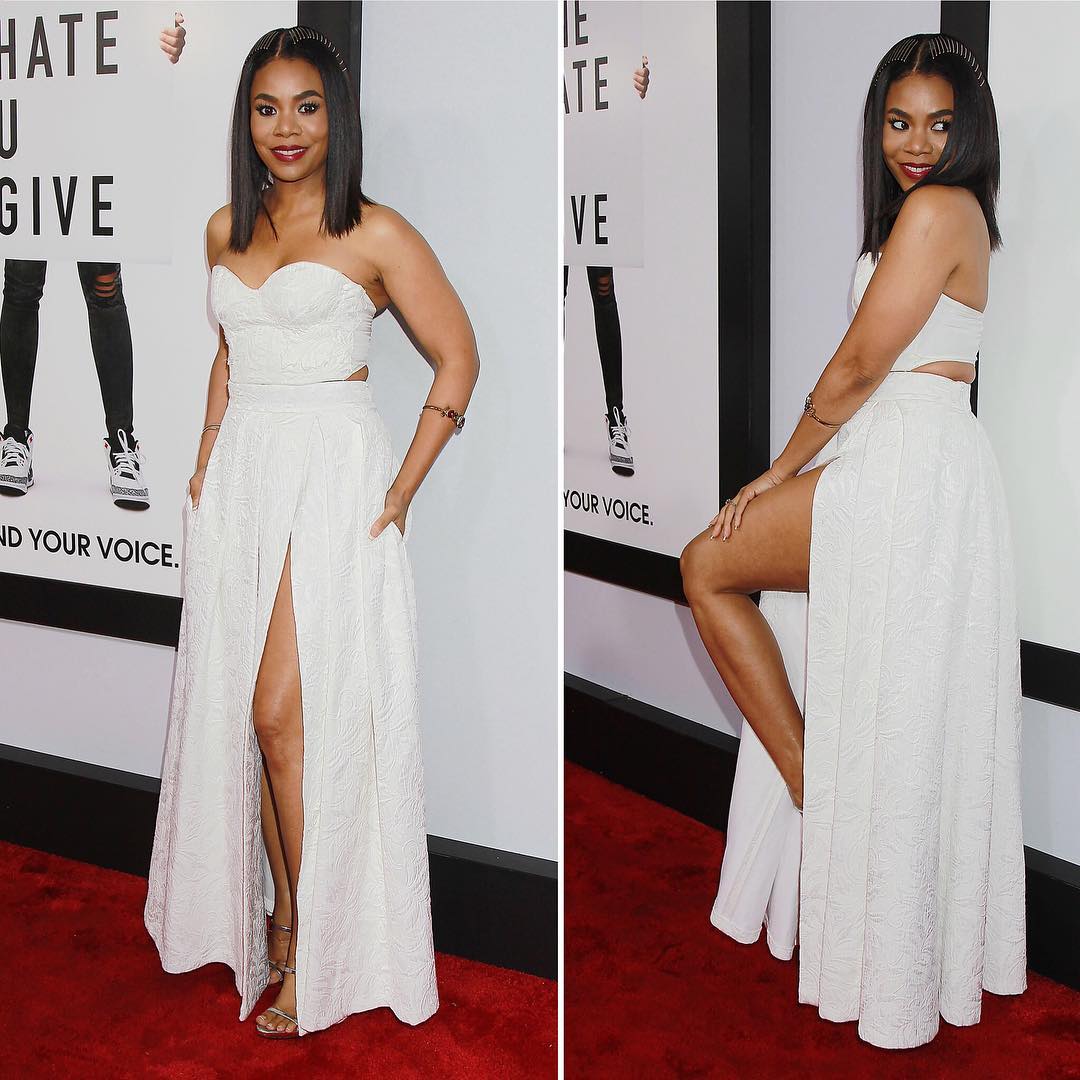 Personal Life
With her age, you would expect most of her personal details to be available to the public. However, Regina Hall prefers to keep information besides that of her professional life as much away from the public.
Of the available information about her personal life to the public is the voluntary work she does when not engaged professionally. When not with any engaging tasks, she is seen volunteering to care for senior citizens at a convalescent home, Sherman Oaks in California. Her main motivation being her mom who in 2004, was diagnosed with scleroderma –a rare autoimmune disease.
Dating Life
Not much is available about Regina Hall's dating life either. Though not clear, she is said to be bisexual and has a history of only three known relationships which have been confirmed to have ended up in heartbreaks. She has been rumored to have been in relationships with Sanaa Lathan (2005), Damon Wayans, and Chadwick Boseman (2018).
When aged 40, Hall unsuccessfully tried becoming a nun after what was described as a bad breakup. She had previously tried being a nun at the age of 14 but had redirected her interest due to an unclear reason. This time, however, her request was declined because of being too old as their cutoff age is 39.
As of 2019, Regina Hall remains unmarried without any known kids.
Regina Hall's Net Worth
Successfully working in the film industry for over 27 years, Regina has no doubt garnered a handsome amount of net worth. In addition to her acting and comedy career, she is also a passionate writer who has worked with publications such as ABILITY Magazine.
As of 2019, Regina Hall's net worth has been valued to exceed $2.5 million.
Also Read: Is Jodie Comer Married? – Biography, Height, Education & Net Worth