Statistics
Age:

17 years old

Date of Birth:

April 19, 2002

Birth Place:

Pennsylvania, United States

Horoscope:

Aries

Full Name:

Loren Gray Beech

Occupation:

YouTuber, Media Personality

Height:

5ft 8 ½in

Nationality:

American

Ethnicity:

White

Marital Status:

In a relationship
About Loren Gray
Loren Gray is an American model and musician best known for her musical.ly account @lorengray-.
The internet sensation is only aged 17 and has already won the hearts of millions of fans. Blame that on her Barbie-doll appearance and her outstanding talents.
Loren has been featured in popular fashion magazines such as Teen Vogue and Seventeen. She also runs her popular self-titled YouTube channel and is quite popular on social media platforms. Beyond her Social media popularity, she is also a talented dancer and actress.
If you are a music fan and really enjoy streaming, it is then likely that you have come across Loren Gray.
You don't know her? Don't worry – here's everything you need to know about her.
Who is Loren Gray?

Her birth name is Loren Gray Beech, but she prefers to stick with Loren Gray.
If you want her mad, try her by her third name, 'Beech.' She doesn't fancy the name that much- mainly because she was made fun of during her preschool. Funny how some pre-school stunts come to haunt us in our adult lives!
Surprising enough, she didn't fancy the 'Gray' name either, but I guess she was left with little choice between the two.
Loren Gray was born on 19th April, 2002 in Pennsylvania in the United States. She is of American Nationality and belongs to the white-American ethnicity.
There's not much information about her family life. But it's clear that her parents are divorced and that she stays with her mom. She, however, does keep in touch with her Dad who is also active on Instagram. He goes by the Instagram handle, 'reallylorensdad.'
Loren also has an 8 year older step-sister from her father's side. The two, hardly keep in touch with each other.
Loren Gray doesn't fancy public Schools; as a result, she prefers homeschooling. She is currently in middle school.
Loren's career – her rise to fame
Loren started her modelling career when she was quite young. She began as a child model and was featured in the Teen Vogue and Seventeen magazines. She has modelled for different brand clothes, footwear and a variety of other brands.
Her source of fame has been from her active online media presence. She started her online career way back in 2015 – when only 13 years old.
Her natural ability to reach out and connect with her fans has played a vital role in maintaining her large fan base – and don't forget her charismatic appearance and beautiful face!
She is always able to express her fun and humorous side in her prank and challenge-featured videos.
Loren has collaborated with several other YouTube stars to create a collaborative channel called, Our Journey. Some of her collaborative partners include; Brennen Taylor, Mario Selman, Baby Ariel, Westan Koury, Zack Clayton and ItsNickBean.
Her talent and skills do not go unnoticed. Lorena was nominated in the Teen Choice Awards 2016, as the Best Muser. The Award was, however, taken by a fellow social media star – Baby Ariel. Loren didn't take it lightly and mocked and attacked her in one of her online videos. She even called her 'unattractive.'
Loren Gary later apologised for that after her fans took a lash at her.
Earlier in 2017, Loren joined a tour group including other popular musical.ly stars such as Nathan Triska, Tyler Brown, Blake Gray and HRVY. She was featured in a HRVY's video called, 'personal.'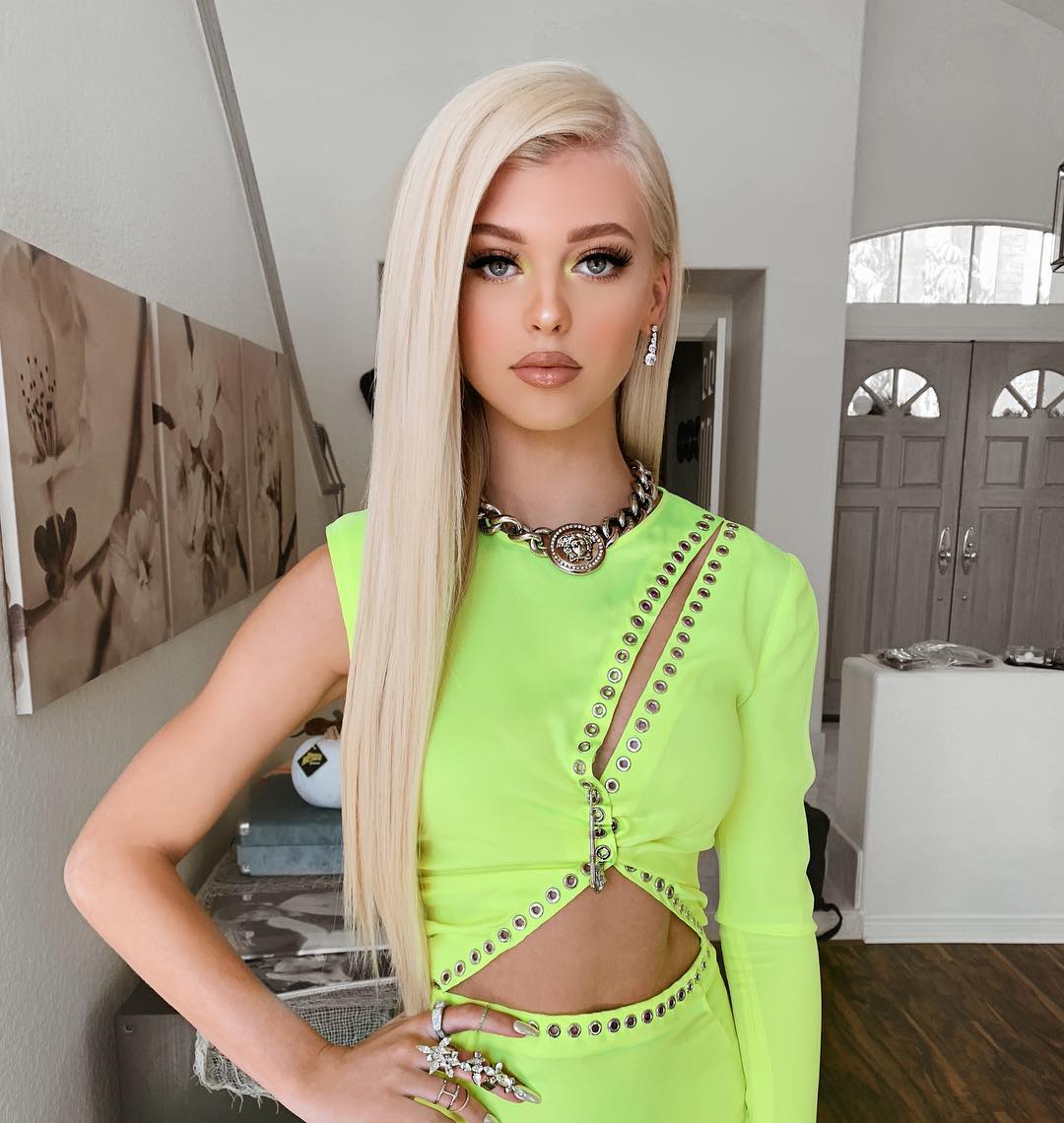 Loren Gary's personal life – who is she dating?
Loren is currently 5 feet 8 inches tall and weighs about 58kg. She has a body measurement of 34-25-35 inches and has blonde hair and blue eyes.
Even with her young age, Loren has managed to manage and satisfy her large-fan base. She posts make-up tutorials, cooking videos and workout videos, among other engaging genres.
Loren recently posted her cover version of Dua Lipa's song, New Rule. The song has garnered over 5 million views within those past months!
On 20th March 2018, Loren signed with Virgin Records for her first record deal. There's no doubt that her fans are waiting for the release of her Debut Album. With her massive follower base, we expect her album to be pushed straight to the top of the Charts.
Loren also recently released her new single, 'Kick you Out' on YouTube, on the 15th November 2018.
Is she Dating Anyone?
A lady with such mesmerizing features doesn't go unnoticed for long – and Loren has no doubt caught the eyes of many. She started her dating life when she was quite young; at the age of 12. But even with her beautiful and captivating looks, she has not been so lucky in relationships.
Loren has been in several relationships with other popular male personalities, but they have always turned sour in the end.
Her first boyfriend was a popular Musical.ly celeb called Joey Kisluk aka Why not Joey. Joey was by then 15 years old and Loren 12 years old.
The Duo even had a shared Instagram account which they posted their photos. The two dated for a while but later parted ways in 2015. Their shared Instagram was deleted soon after their breakup.
Her second boyfriend was a Snapchat star Juwany Roman aka Flamingeos in the year 2016. Their relationship didn't make through the first three months – and they soon parted ways. Loren's main reason for the breakup was because of the controlling nature of her Juwany.
Even after being recently sighted hanging out with other popular male personalities, Loren has given no confirmation of a relationship. She intends to concentrate on her career for the time being.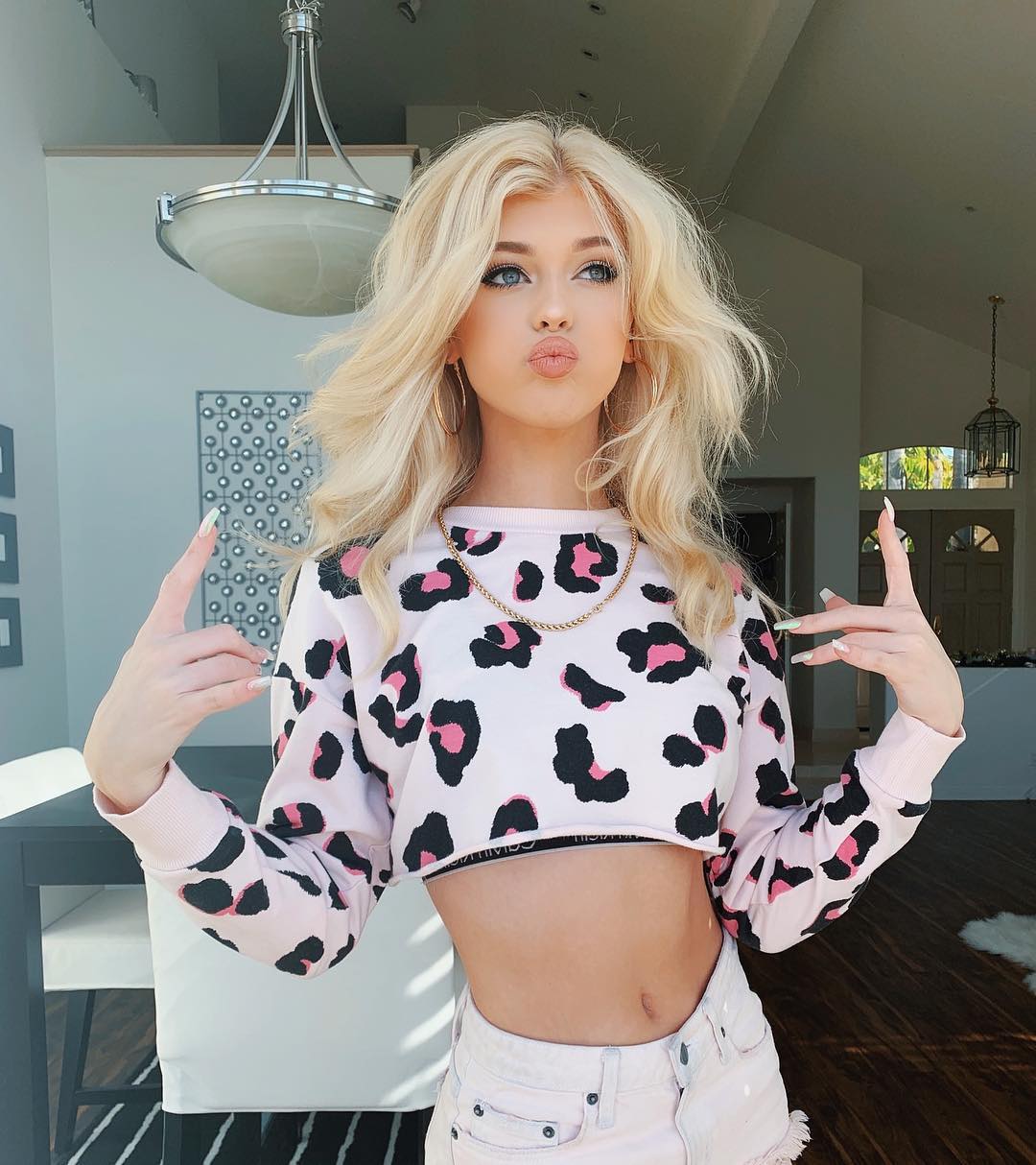 Loren Gray's Net Worth
Loren Gray has been netting an impressive amount from her online activities. She earns from her YouTube channel and Social media accounts. Her recent signing with Virgin Records is bound to be another source of income too.
Her Net Worth is estimated to be around $700K. We, however, expect the values to increase as she grows older.
Also Read: Annie Leblanc – Bio, Facts, Height, Net Worth & Family Life