Statistics
Age:

26 years old

Date of Birth:

June 17, 1997

Birth Place:

New Zealand

Horoscope:

Gemini

Full Name:

Keneti James Fitzgerald Apa

Occupation:

Actor

Height:

5 ft 11 (180 cm)

Nationality:

New Zealand

Ethnicity:

Mixed
About KJ Apa
Keneti James Fitzgerald Apa is the handsome hunk who plays the role of Archie Andrews in the CW series Riverdale. His other appearances include A Dog's Purposes, The Hate U Give, and The Last Summer. He is also set to star in the film I Still Believe.
The red-haired New Zealander is fulfilling a childhood dream by starring in Hollywood. He has the talent to become a bigger star than he is now. This article will look at his career, his family, and his relationships.
The Riverdale cast was initially intimidated by him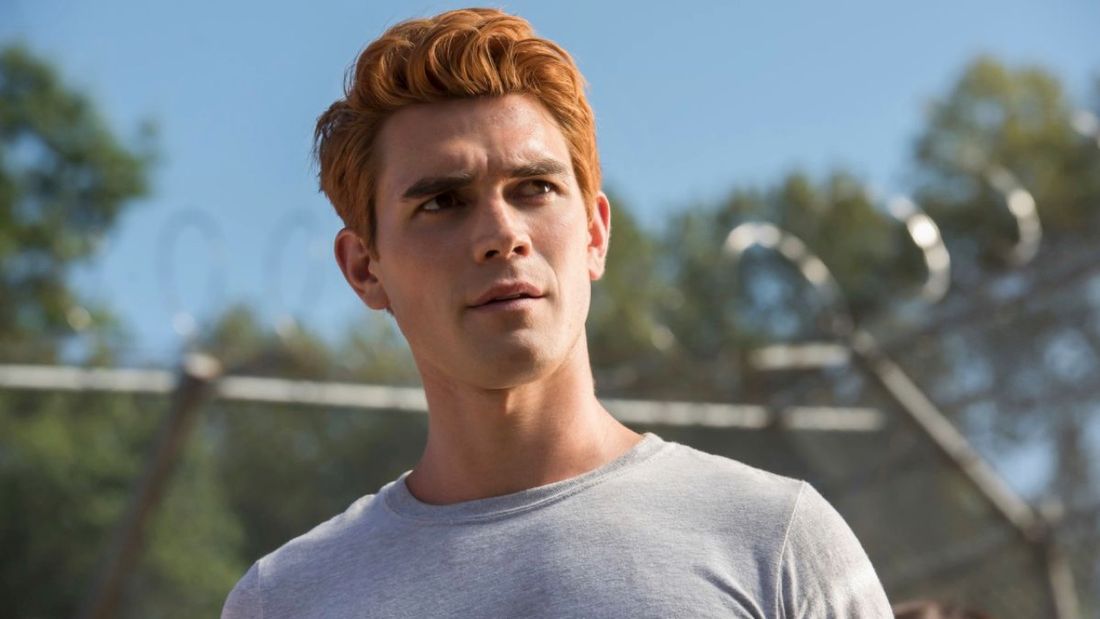 KJ's passion for acting started when he was a young boy. He would always find himself having conversations as two different people. KJ played his first role in the New Zealand prime-time soap Shortland Street. In 2016, he landed the role of Archie Andrews in the series Riverdale.
KJ landed the role in Riverdale after the show's casting crew conducted a four-month search for the cast. There was a lot of pressure involved, and KJ dealt with it by having his guitar close during the audition. KJ landed the role, but he didn't make the best first impression with his castmates because of his introverted nature. He told Cosmopolitan;
"I was fresh out of New Zealand, no one understood what I was saying, and they were hanging out all the time. They thought that I didn't like them. We laugh about it now, but I really was in my own zone."
The Riverdale cast is now quite close, and KJ has enjoyed watching the cast grow as actors and as people.
He thinks that it's strange that people see him as a sex symbol while playing the role of Archie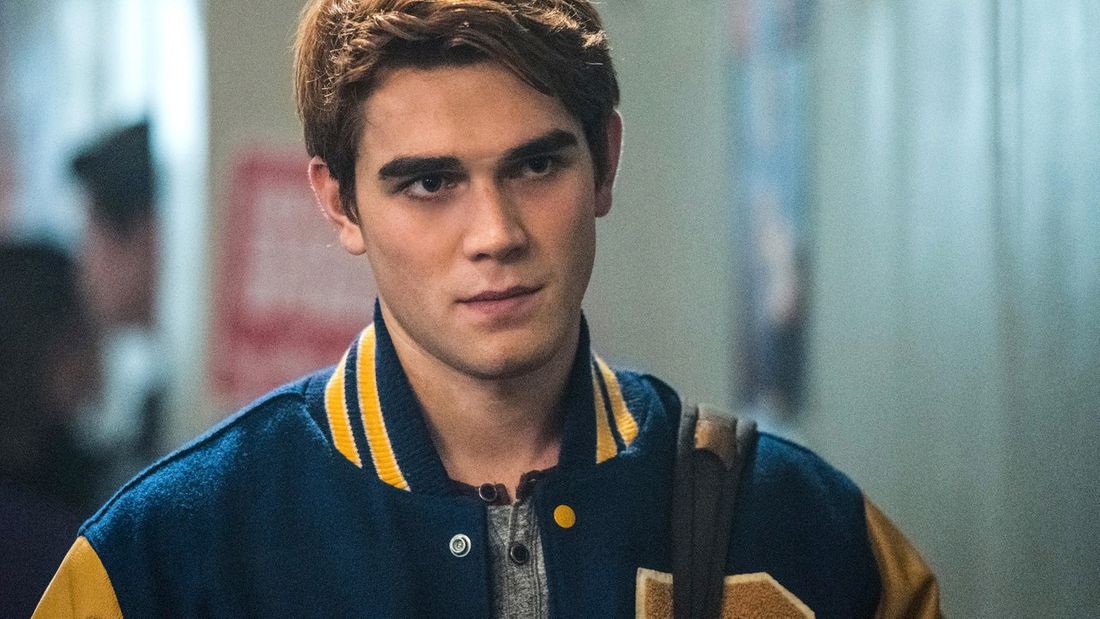 KJ knew that part of his role in Riverdale was to be viewed as a sex object as soon as he got the script. He was prepared for it once they started filming, but he says that it isn't something that he'll ever get used to. KJ also thinks that there's more to Archie than abs and getting along with women. He told Vulture;
"He's a humanized character, and people should see past that, you know what I mean? I think people do, but initially, at first glance, people are going to have that impression of sex object… Someone has to have abs on the show."
He draws emotional acting inspiration from his dad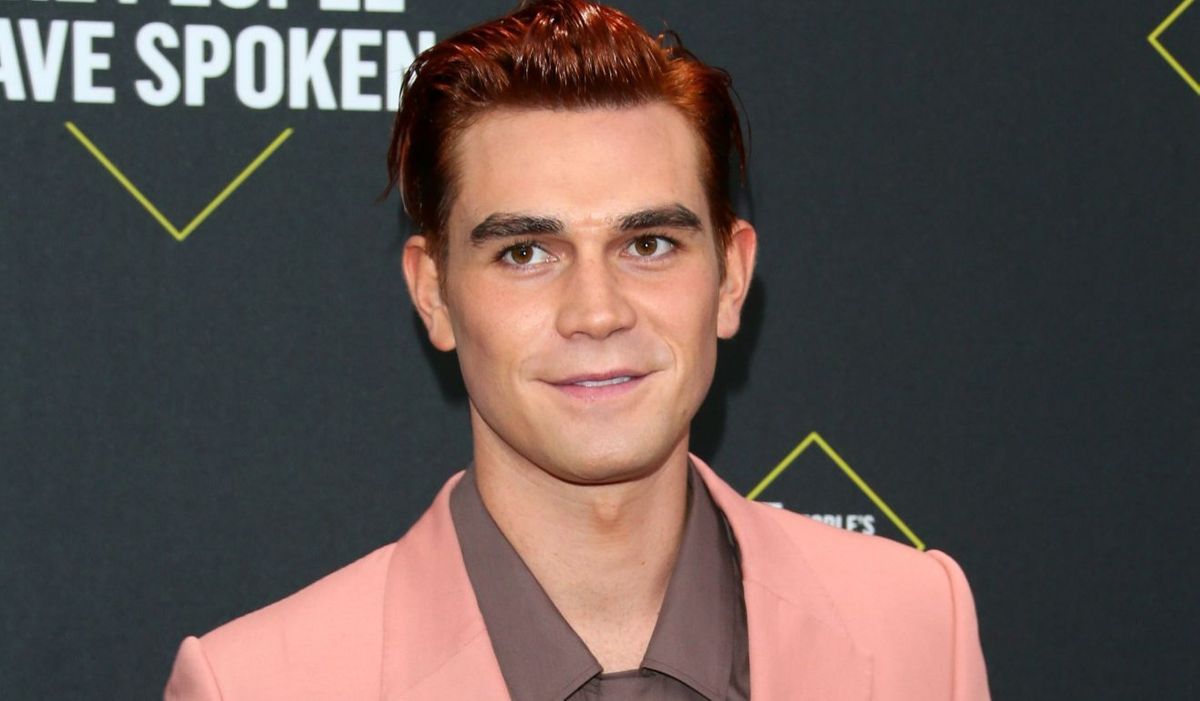 KJ Apa was born in Auckland on 17th June 1997 to a Samoan dad and a European New Zealander mom. Samoan culture had a big influence on him growing up. He was surrounded by his Samoan family members, and he learned to speak Samoan at a young age.
Apa and his father have always shared a tight bond. He even got a tattoo on his right shoulder after his dad became chief of the village. KJ also makes a point of visiting his dad whenever he can. Apa talked to Cosmopolitan about how his father inspires his emotional scenes;
"My dad is my biggest role model. His legitimate favorite thing to do is hang out with his kids and his wife. When I need to get emotional scenes, all I need to do is imagine my dad sitting at a café alone, drinking a coffee."
KJ is also close to his siblings, and he lives with his older sister. He doesn't charge her for living with him as long as she makes food for him when he is hungry. KJ also turns to her for advice. He talked to Cosmopolitan about a conversation he had with his sister about the ever-smiling Dwayne Johnson;
"I was talking to my sister about this. I was like, 'The guy's always in a good mood from what I can see in his interviews. I wonder if he's ever [not happy]. I wish I could be like that, always in a good mood.' She was like, 'That's just not who you are.' But I was wondering, if he's really like that, that's really sick. How can I be like that?"
He was involved in a minor accident after allegedly dozing off while driving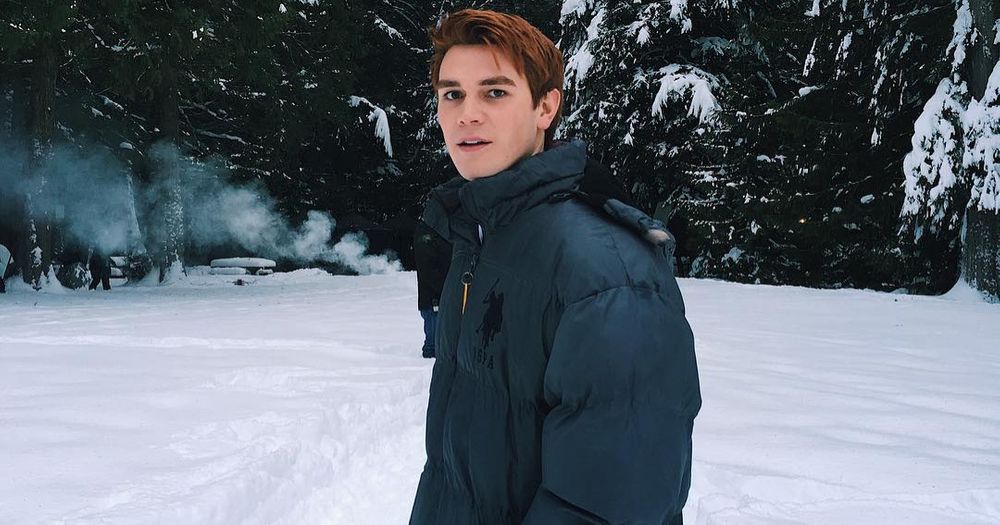 In September 2017, KJ was involved in a minor accident after he dozed off while driving his car from the location of a Riverdale shoot outside of Vancouver. He had allegedly worked for close to 16 hours, and he was driving home at around midnight when the crash happened.
The passenger side of the car was destroyed, but KJ only suffered minor injuries. The crash reportedly outraged the Riverdale cast, and it led to demands for better safety protections during filming. The incident also led to a meeting between the actors' representatives and Warner Bros. executives to discuss safety on the show.
SAG-AFTRA also stated that it would investigate the incident and the conditions in Vancouver. Warner Bros. denied any responsibility for causing the accident.
His casting in The Hate U Give wasn't as bad as you might think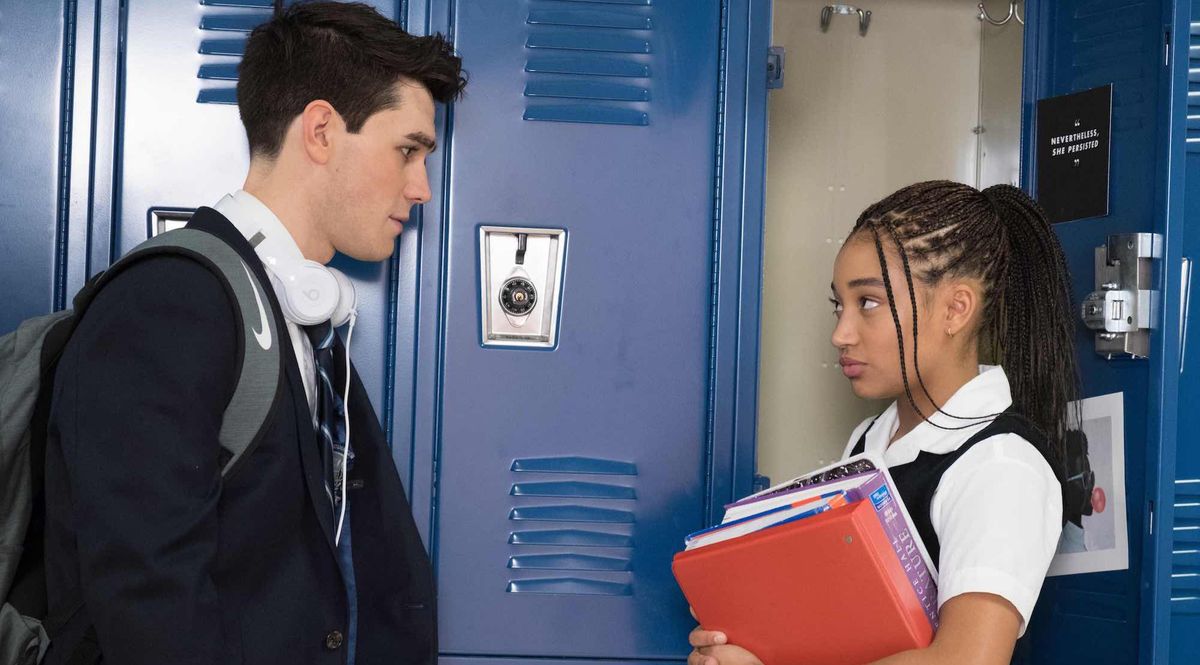 KJ landed his role in The Hate U Give after Kian Lawley controversially lost his role. However, the controversy surrounding Kian's departure didn't affect how KJ approached the role or how he related with his castmates. He told Seventeen;
"So, you know, all I was really worrying about is doing the character justice and being honest with it because it really is an important character in the film. Obviously, I was aware of the situation when I was on set, but it was pretty smooth runnings. It wasn't as gnarly as people might think."
Apa is quite successful as a Riverdale actor, but he feels that he needs to appear in diverse roles for him to grow as an actor. It pretty tough for him to appear in films because of Riverdale's intense filming schedule, but he does his best to make use of filming breaks. He told Seventeen;
"I think the only way to divert from that is by utilizing the hiatus and playing as many characters as you can… I believe that the only way to get out of that is just by working on other things. You can't become complacent and just play the same character if you want to work your way up."
He is currently dating French model Clara Berry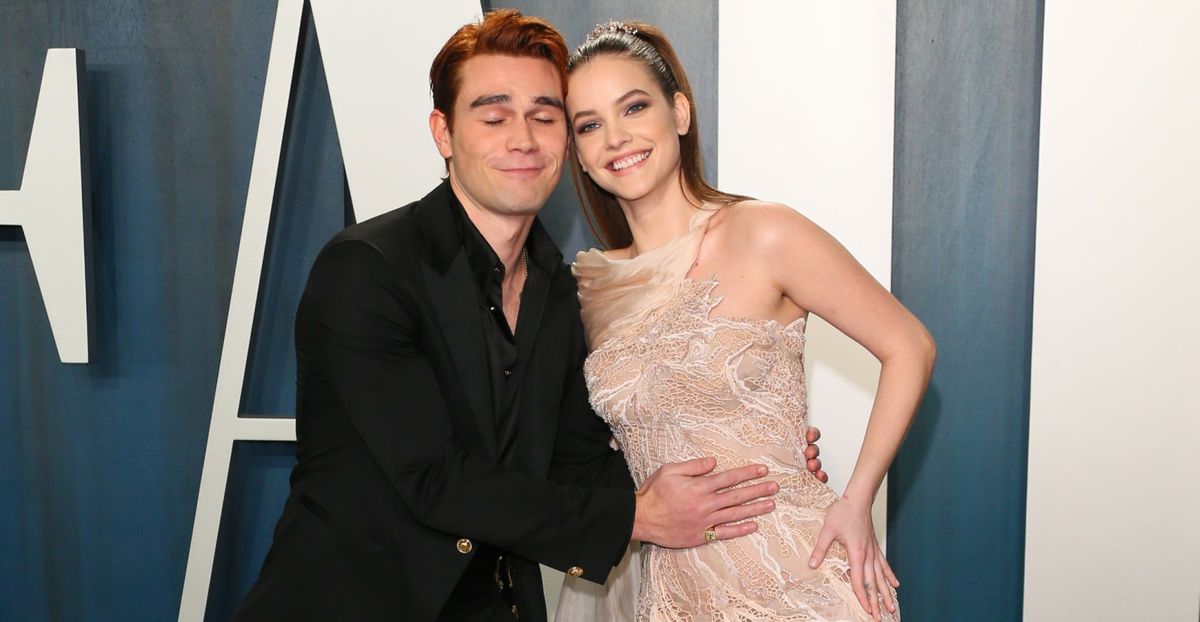 Apa has been quite secretive about his love life over the years, but in 2017 he told Cosmopolitan that he was in no rush to find a girlfriend. He said;
"I think I'm just waiting for the right time, right girl. I'm pretty busy at the moment. I don't know how much I have to offer someone right now."
Rumors of a relationship between Apa and Clara started when fans started noticing that they were liking each other's pictures on Instagram. Apa then low-key revealed in an interview in December that he was in love.
KJ confirmed the relationship when he shared an intimate Instagram photo of the couple on 3rd February 2020. He attached a French caption which translated to, 'love at first sight.'