Statistics
Age:

22 years old

Date of Birth:

June 17, 1997

Birth Place:

New Zealand

Horoscope:

Gemini

Full Name:

Keneti James Fitzgerald Apa

Occupation:

Actor

Height:

5 ft 11 (180 cm)

Nationality:

New Zealand

Ethnicity:

Mixed
About KJ Apa
KJ Apa is a New Zealand born actor best known for his role as Archie Andrews in the much acclaimed CW drama series 'Riverdale'.
Following the outstanding showcase of his role, KJ has been nominated for several awards, the most recent one being Saturn Awards (2018) for 'Best Performance by a Younger Actor in a Television Series'. In 2017, he had bagged the Saturn Award for 'Breakthrough Performance'.
Prior to his role in Riverdale, he had starred as Kane Jenkins in the primetime soap opera entitled 'Shortland Street'. KJ also stars as teenage Ethan Montgomery in the comedy-drama film, 'A Dog's Purpose'.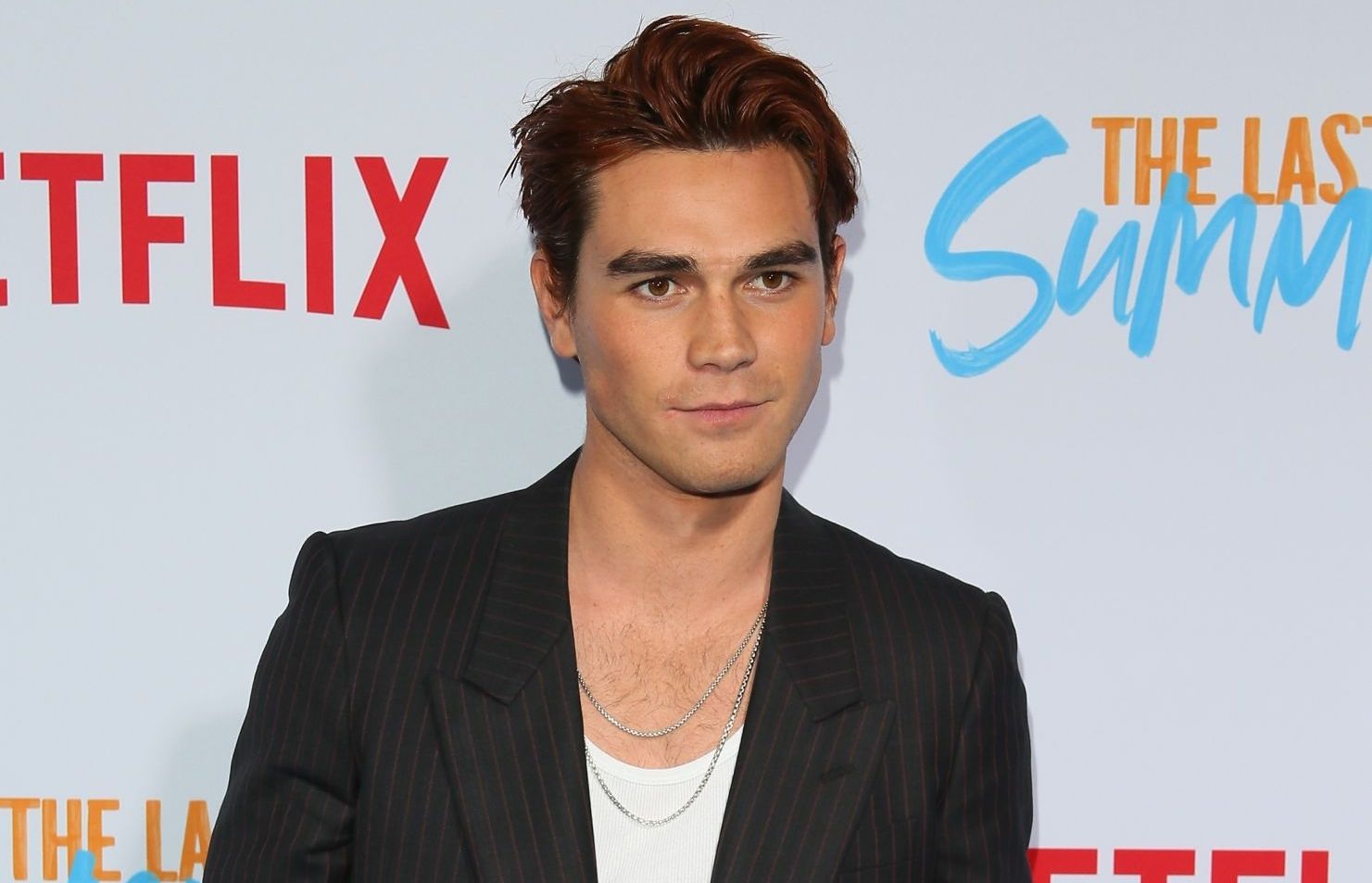 Here's everything that every KJ Apa's fan should know about his life, including his family, early life, girlfriend, net worth, and much more!
Bio: Real Name, Early Life, Family, Education
His actual real name is Keneti James Fitzgerald Apa, but it is quite clear that he prefers sticking with acronyms 'KJ' as his professional title. KJ was born on 17th June 1997 in Auckland, New Zealand to his parents; Keneti (father) and Tessa Apa (mother).
He shares a mixed ethnicity of Samoa and European descents, which is as a result of his parents who hail from different ethnical backgrounds. His father, who is also a 'matai' (chief) of his village in Samoa belongs to the Samoan descent, whereas his mom is a New Zealander of European descent.
Reportedly, Apa is the youngest of his siblings. He has two elder sisters, namely Arieta and Timena.
It is quite clear that KJ maintains a close bond with his family, particularly his mom and sisters. In a recent interview about his body tattoos, he revealed the significance they hold in his life. As he explains it, his right shoulder tattoo is a tribute to his family. Similarly, his family members have a matching tattoo to commemorate his late grandpa.
To overview his education, KJ attended the King's College, a high school in his Auckland home area.
Rise to Stardom & Professional Career
Before making his acting debut, KJ Apa used to play piano and guitar, and still is an avid fan to-date. Speaking about his music passion, he revealed that he is into several different music genres, among them rock, jazz, and funk. His favorite music bands include the Eagles, Smashing Pumpkins, and the Grateful Dead.
Reportedly, Apa was only aged 14 when he recorded his first music album. Although he seems to be doing fairly well in the film industry, he confessed he indeed does has hopes of incorporating more music into his profession one day.
Acting Career
KJ made his acting debut in 2013, playing the dark role of a suicidal teen, Kane Jenkins in New Zealand's primetime soap opera, 'Shortland Street'. Interestingly, he was still a high school student with virtually no acting experience before featuring in New Zealand's longest-running soap opera.
He played the show for two seasons before flying off to America to pursue his dreams (Hollywood).
In 2016, he made his first major professional breakthrough after he was cast as Archie Andrews in the CW drama series, Riverdale. Portraying the role of one of the troubled teen lives of the Archie Comics characters, he simply kills it, thus his worldwide acclaim.
Unknown to most of his Riverdale fans, KJ had almost not been cast for his role. Reportedly, he was originally passed during the first auditions. One of the casting directors, David Rapaport, revealed in one of the interviews that Apa actually did not seem prepared at the time of the auditions. When asked about his first interview, KJ confessed that it was as a result of his 12-hour long plane-ride from New Zealand.
However, their first search never yielded the much-desired results, and so they gave him a second chance. "He came back in, and his read blew my mind", David said. Incidentally, Apa had played a Stevie Ray Vaughan's rendition, 'Mary Had a Little Lamb' on his electric guitar to the casting directors. Who would have imagined his musical talent would come to the rescue?
In 2017, KJ was cast in the comedy-drama film 'A Dog's Purpose' playing as teenage Ethan Montgomery. In 2018, he was featured in 'The Hate U Give' as a replacement role to character Kian Lawley.
As of 2019, he stars as Griffin in the Netflix film 'The Last Summer'.
Personal Life –Who is KJ Apa Girlfriend?
When it comes to KJ Apa's love life, he remains to be the rather mysterious type. There's hardly any information revealing about his past relationships. He, however, breaks the suspense during an interview with Cosmopolitan in which he confesses that he has never had a girlfriend, and is reportedly still single.
According to him, his flourishing career has left him too swamped to be in any real relationship. He, however, does confess that he gets a bit nervous when it comes to approaching girls. No worries though, we will update you as soon as new details pop up.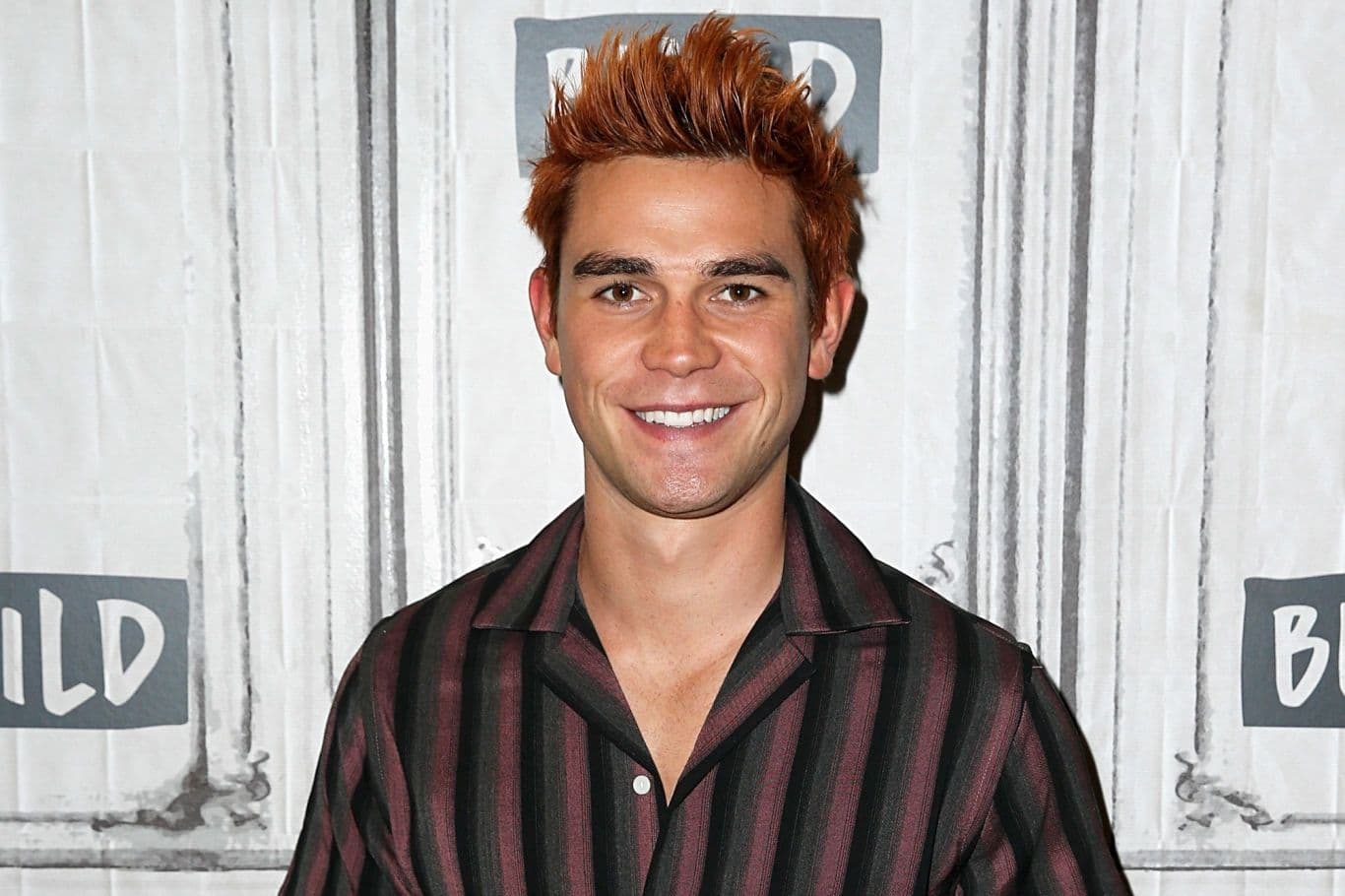 Trivial Facts
KJ reveals his right shoulder tattoo to be a tribute to his family. His family has matching tattoos too in commemoration of his late grandpa
He is also an avid fan of the much-acclaimed TV series '13 Reasons Why'.
Apa is not a redhead in real life –reportedly, he had to dye his hair before casting in Riverdale season 1. His natural hair is actually dark brown.
According to his Instagram profile, he is a big fan of pets.
KJ Apa's Net Worth
Riverdale is unmistakably KJ Apa's biggest on-screen role so far. Anyway, who would imagine anyone playing his role better?
It is reported that he pockets $200,000 in a single episode. Although he joined the big scene recently, the amount he has raked in the short while is no doubt impressive. As of 2019, KJ Apa has a net worth of $3 million.
Well, that is quite an impressive figure considering he has been in the scene for only a few years now.
Also Read: Charles Melton – Biography, Dating Life, Parent & Untold Truth