Statistics
Age:

24 years old

Date of Birth:

April 24, 1995

Birth Place:

Oakland, California

Horoscope:

Taurus

Full Name:

Kehlani Ashley Parrish

Occupation:

Singer, Songwriter & Dancer

Height:

5ft 4 ¾ (164.5 cm)

Nationality:

American

Ethnicity:

Mixed (Black, white, Native American, Filipino, Spanish, and Mexican)

Children:

One (Adeya Naomi)
About Kehlani
Kehlani Ashley Parrish, best known by her first name, Kehlani is an American singer, songwriter, record producer, and dancer originally hailing from Oakland, California. Now in her early 20s, she has garnered global acclaim to her name following her musical success.
She initially started off as a member of the musical teen group, Poplyfe from her initial residence in Oakland, California. Today, Kehlani has earned her stance in the music industry following her continuous hit music, which as she explains is meant to be a major source of inspiration to her listeners.
Among her most notable works include 'FWU', 'Get Away', 'You Should Be Here' (mixtape) featuring American rapper Chance the Rapper, and her song 'Gangsta', which was featured as a soundtrack in the hit movie, Suicide Squad.
Unfortunately, Kehlani's pathway to success has particularly been characterized by a ton of hardships, and it was only through sheer determination and perseverance that she was able to pull through.
From being rendered homeless at an early age, to a suicide attempt in her late teens, that is just but a little touch on her whole life story. Read on to know more interesting details relating to Kehlani's life.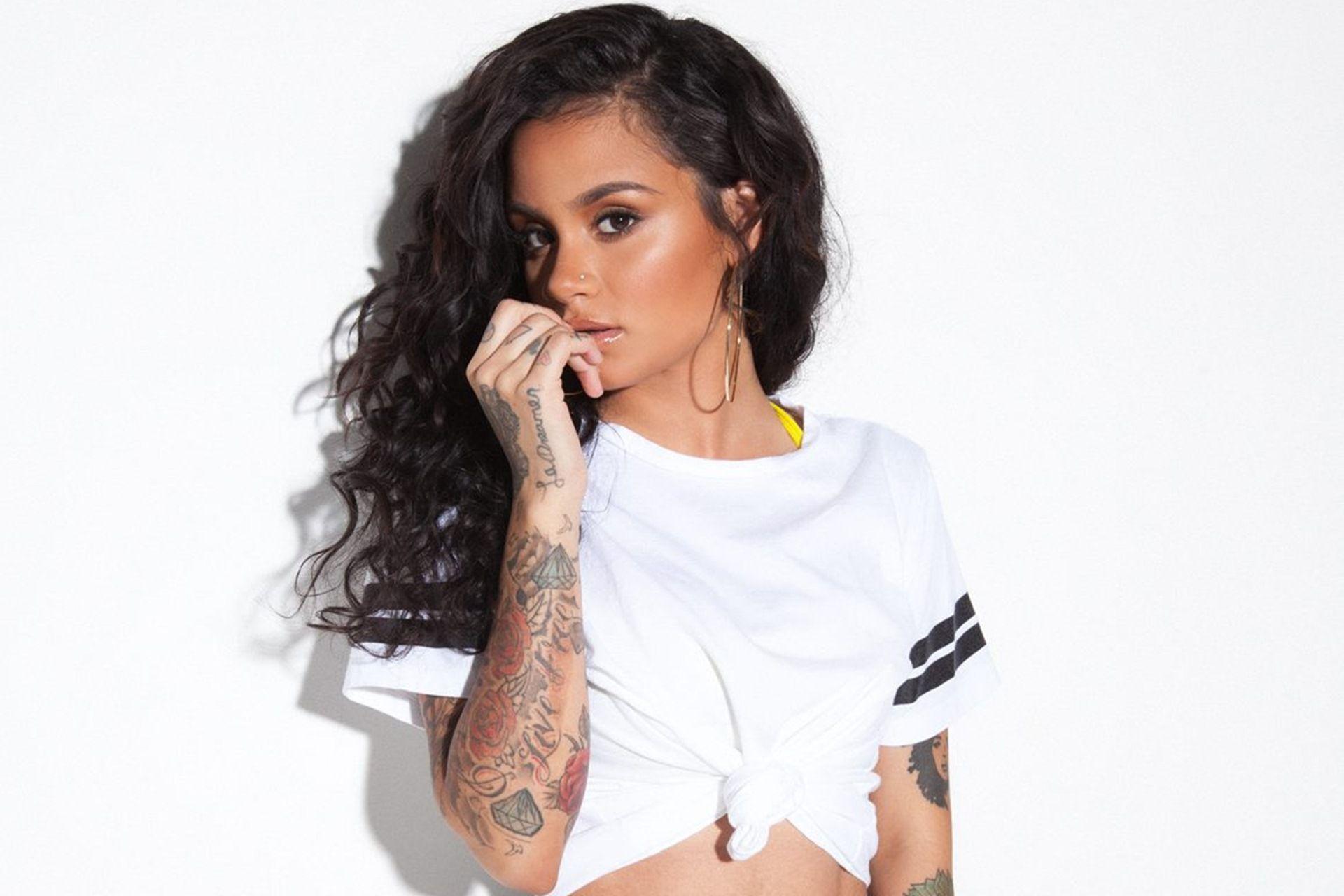 Bio, Early Life & Education
Kehlani was born on 24th April 1995, in Oakland, California, US. She has a mixed ethnical background of Black, white, Native American, Filipino, Spanish, and Mexican descents. Reportedly, her dad was African-American, while her mother is described as mostly white, Spanish and Native American.
She was largely raised by her aunt, after her mum, who was a drug addict had to do time in prison. Kehlani's father who was also a drug addict, died when she was only a toddler.
As of her education, Kehlani attended the Oakland School for the Arts during her early teens. While in school, she was able to pursue her passion for dancing, particularly in ballet and modern dance. However, a knee injury while at junior high at the Juilliard School temporarily halted her dream to be a dancer.
She would later shift her attention to singing. Reportedly, Kehlani was exposed to an environment of exclusive R&B genre while living in her aunt's house. Sourcing her inspiration from R&B and neo-soul artists such as Jill Scott, Lauryn Hill, and Erykah Badu, she took her first big step towards her musical prowess.
Kehlani was aged 14 when she was recruited to join a local teen pop band by the title, PopLyfe.
Rise to Stardom
Within two years after joining the local pop cover band, PopLyfe, Kehlani alongside her group members had performed throughout the Bay Area, extending out to other cities. Year 2011, the group auditioned for the 6th season of America's Got Talent, eventually finishing in 4th place.
However, one of the judges, Piers Morgan was quick to take note of Kehlani's talent. Before the group departed, he told her that she had real talent, and did not necessarily need the group.
Not long after, she parted ways with her group members after what was later described to be over managerial and contractual issues. The next months that followed, she had to steer away from doing anything music related to avoid being sued by her former group's management.
Between the years 2011 and 2013, Kehlani was reportedly homeless, and literally survived moving house to house sleeping on couches. In 2013, she got a call from the then host of America's Got Talent, Nick Cannon –asking her if she would be interested to be part of a rap group.
Although she initially agreed and went to Lo Angeles, she later quit since she didn't like the direction that respective rap group was heading to.
After moving back to Oakland, she survived for a few months, sometimes even stealing some small items to help with money and food. Not long after, she released her first track 'ANTISUMMERLUV' on SoundCloud.
On hearing her song, Cannon called her back; this time giving her a place to stay in an apartment he had set her in LA, along with studio time.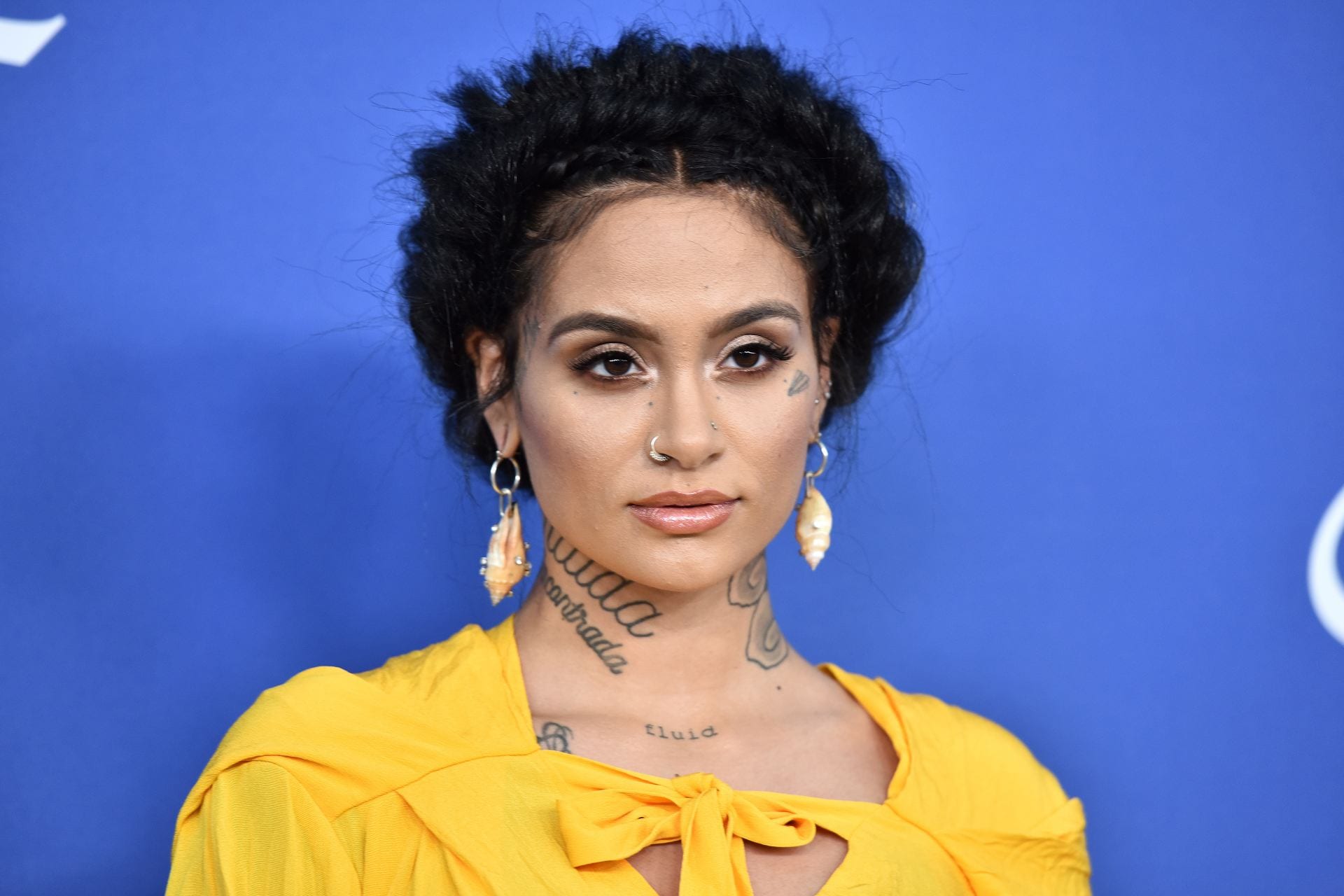 Musical Career
The studio released her first mixtape, Cloud 19 in 2014. Although it was her first mixtape, it garnered notable attention, ranking 28th on Complex's list of 50 best albums of 2014. The same year, she released another song 'Till the Morning', which was also a success having emerged among the 'Emerging Picks of the Week' on the Billboard.
Kehlani released her second mixtape, 'You Should Be Here', on 28th April 2015. Again, the mixtape became a huge success debuting #5 on the US Billboard's Top R&B/Hip-Hop Albums. The fact that the project had featured guest appearances from the American rapper, Chance the Rapper, and singer-songwriter BJ the Chicago Kid had a part to play in its commercial success.
After the release of her second mixtape, Kehlani revealed that she had signed a deal with Atlantic Records.
For her work, she was also nominated for the 2016 Grammy Award for Best Urban Contemporary Album.
On 26th November 2016, Kehlani announced the title of her debut album SweetSexySavage, which was later released by the Atlantic Records the following year on January 27th.
Kehlani has also been featured by other music artists such as Zayn on his track 'Wrong', Hip-Hop artist Eminem on his song 'Nowhere Fast', and Cardi B album track 'Ring', further garnering more acclaim to her name.
Her third commercial mixtape 'While We Wait', which was released by Atlantic Records on 22nd February 2019, topped #9 on the US Billboard 200. The mixtape has multiple singles including 'Nights Like This' which features Ty Dolla Sign.
Personal & Dating Life – Is Kehlani Married?
Although Kehlani has not been linked to many relationships in the course of her fame, the few ones she has been linked to seem to have stirred enough drama. She was first confirmed to be in a relationship with NBA star, Kyrie Irving in January 2016.
However, a Canadian musician PartyNextDoor later posted a picture of Kehlani's hand on Instagram March the same year, insinuating that they were in bed together. This resulted in a major controversy, which saw Kehlani receive hundreds of thousands of abusive tweets via the Twitter platform.
Although Irving later tweeted saying that they had parted ways with Kehlani prior to the incident, her attempts to prove that she had not cheated on anyone proved futile. The hate directed toward her, and the frustration became too much and Kehlani made an attempt on her life.
Although she was lucky to have survived, she was further critiqued of her 'rather selfish behavior'. Kehlani would later apologize to her fans stating that she was grateful that she was still alive.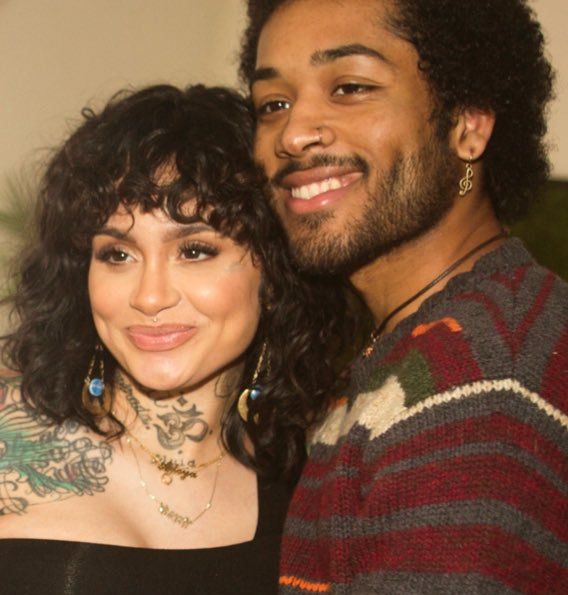 On October 12th 2018, Kehlani once again made the headlines after she announced that she was pregnant with her first child. The father was reported to be her guitarist, Javaughn Young-White, brother to comedian Jaboukie Young-White.
On March 23rd 2019, she gave birth to a daughter who she named Adeya Naomi.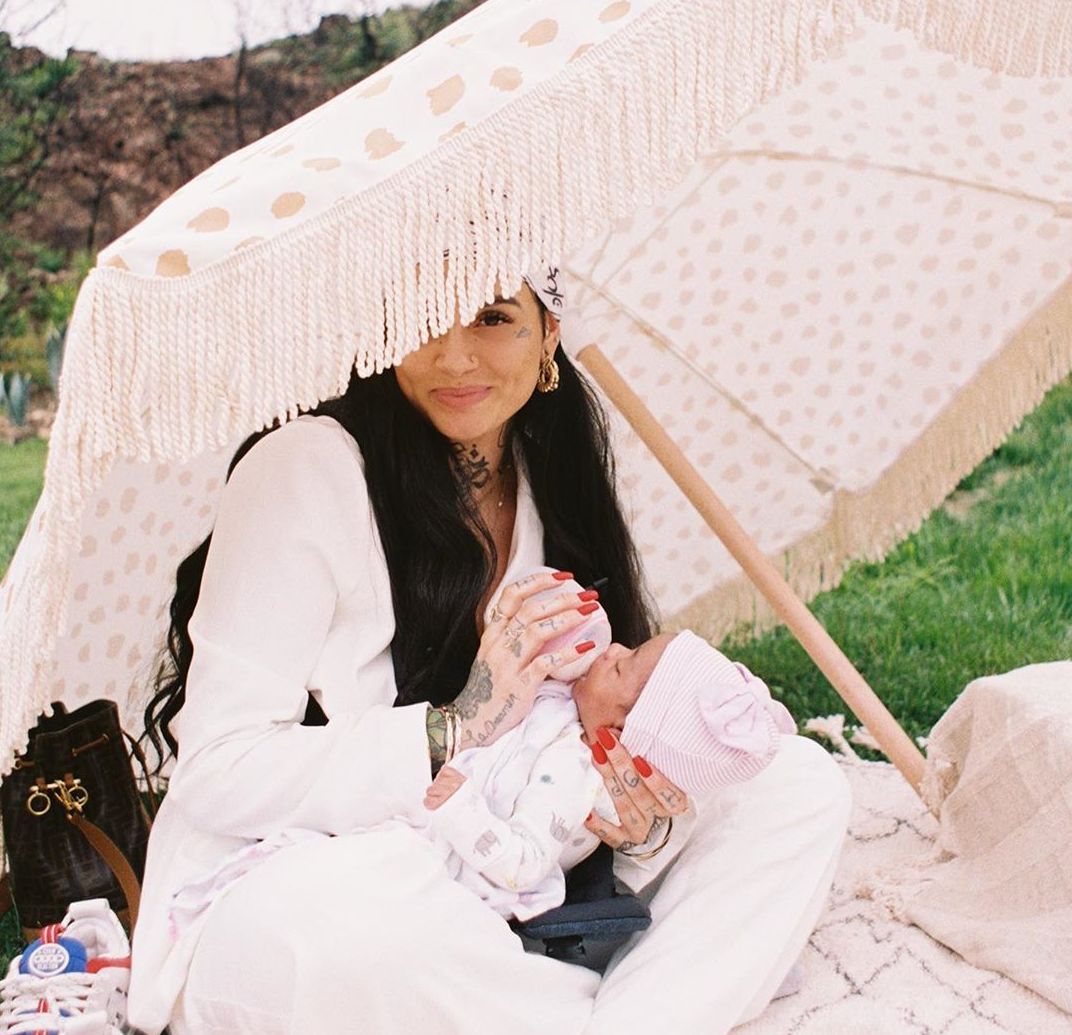 Kehlani's Net Worth
For someone who started from scratch, Kehlani is a perfect definition of a 'rags to riches' story. However, in this case, it has been as a result of her determination, hard work, and determination.
In addition to her successful tracks, mixtapes, and collaborations, Kehlani has headlined several music tours among them 'You Should Be Here Tour' (2015), and the 'SweetSexySavage World Tour' (2017).
As of 2019, Kehlani has an estimated net worth of $3 million.
Also Read: Billie Eilish – Bio, Is She Dating Anyone?, Facts, Height, Net Worth & Life