Statistics
Age:

27 years old

Date of Birth:

April 24, 1995

Birth Place:

Oakland, California

Horoscope:

Taurus

Full Name:

Kehlani Ashley Parrish

Occupation:

Singer, Songwriter & Dancer

Height:

5ft 4 ¾ (164.5 cm)

Nationality:

American

Ethnicity:

Mixed (Black, white, Native American, Filipino, Spanish, and Mexican)

Children:

One (Adeya Naomi)
About Kehlani
Kehlani Ashley Parrish is an American singer and songwriter who initially achieved fame as a member of the teen group Poplyfe. Kehlani released her first solo mixtape, Cloud 19, in 2014. She became an instant fan favorite with her melodic voice and soul-bearing lyrics.
Her second mixtape, You Should Be Here, earned a Grammy Award for Best Urban Contemporary Album. Kehlani then shocked the world when she released her first studio album, SweetSexySavage, without featuring artists. The album was a success, and it featured a wide array of sounds ranging from '90s hip-hop soul to early 2000s melodic pop.
For Kehlani, music is a form of therapy, and so, if you listen closely, you can find out a lot about who she is. This piece will detail Kehlani's controversial relationship history, and you will find that some of it comes out in her music.
She recently broke up with rapper YG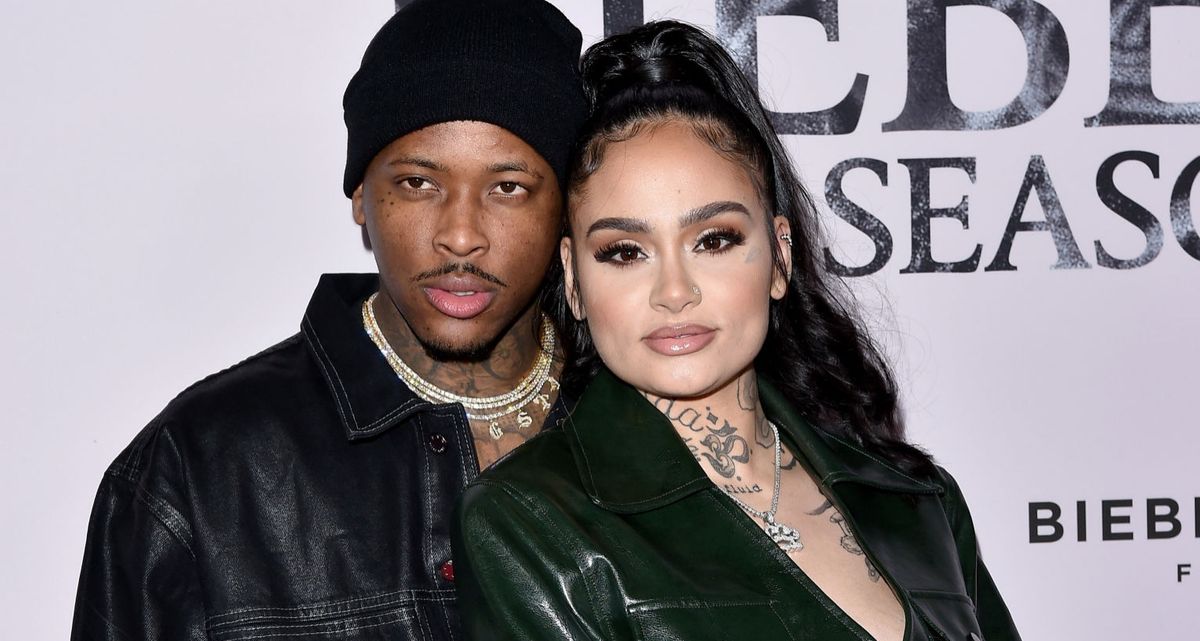 Kehlani's most recent relationship was with rapper YG. The couple dated for a few months before going public with their relationship in September 2019. YG had just welcomed a child with his baby mama Catelyn Sparks two months prior, but he stated that Kehlani was not the reason that they broke up. Kehlani and YG had been friends for five years before they started dating.
The relationship didn't last long, and after YG was caught kissing another woman on Halloween, Kehlani posted a tweet claiming that she was single. In the since-deleted tweet, Kehlani denied that she had moved on with Tory Lanez and stated that she was 'single and focused.' The couple got back together some time in 2020, and on Valentine's Day, they released a song titled Konclusions.
However, 3 days later, Kehlani announced via a solo song that she had split from YG. The song, Valentine's Day (Shameful), detailed the reasons why Kehlani chose to break up with YG. She didn't mention the rapper by name, but it was clear that the song was aimed at him. The song talked about YG's cheating and how Kehlani tried to help him get over his drug problems. Kehlani sang:
"I helped you fight your addiction and change your whole life, Just to find myself played in the end, Ain't no regrets 'cause I'm proud and my heart was so pure and I'm never ashamed of my love, Now I'm finding strength in the fact that you are nothing to me and I know the things I am above."
She has one child with guitarist Javaughn Young-White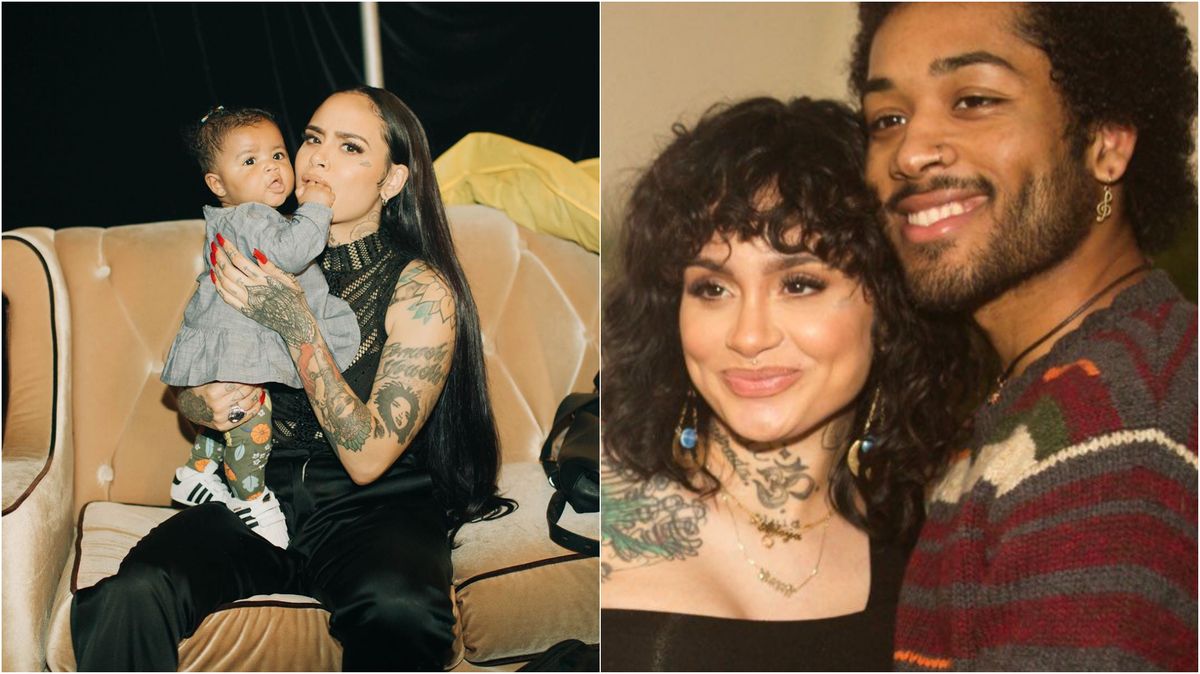 Kehlani's pregnancy came as a surprise to many as people didn't know that she was dating. She later revealed that she'd planned to get pregnant during a break in her touring schedule. Kehlani stated in an interview on Nicki Minaj's Queen Radio:
"When I found out that I can get a break from touring because I've been primarily a touring artist, that's when I planned it for this time. It was planned so we had a short time frame of having to actually have sex every day. And we were excited that it didn't start feeling like a chore."
It's unclear how long White and Kehlani dated, but they co-parent their daughter Adeya Nomi. White came under criticism on social media for his relationship with Kehlani, and he was accused of being a sperm donor. He was also accused of being gay, even though Kehlani clarified on the Queen Radio interview that he identified as bisexual. White ignored the rumors for a while, but he finally addressed them in a tweet that said:
"I've never been a sperm donor nor do I identify as gay nor have I ever been the gay best friend lol. I am a father to my beautiful daughter and I like what I like. If you gon be aimless & nosey least have yo facts straight."
NBA star Kyrie Irving denied that Kehlani cheated on him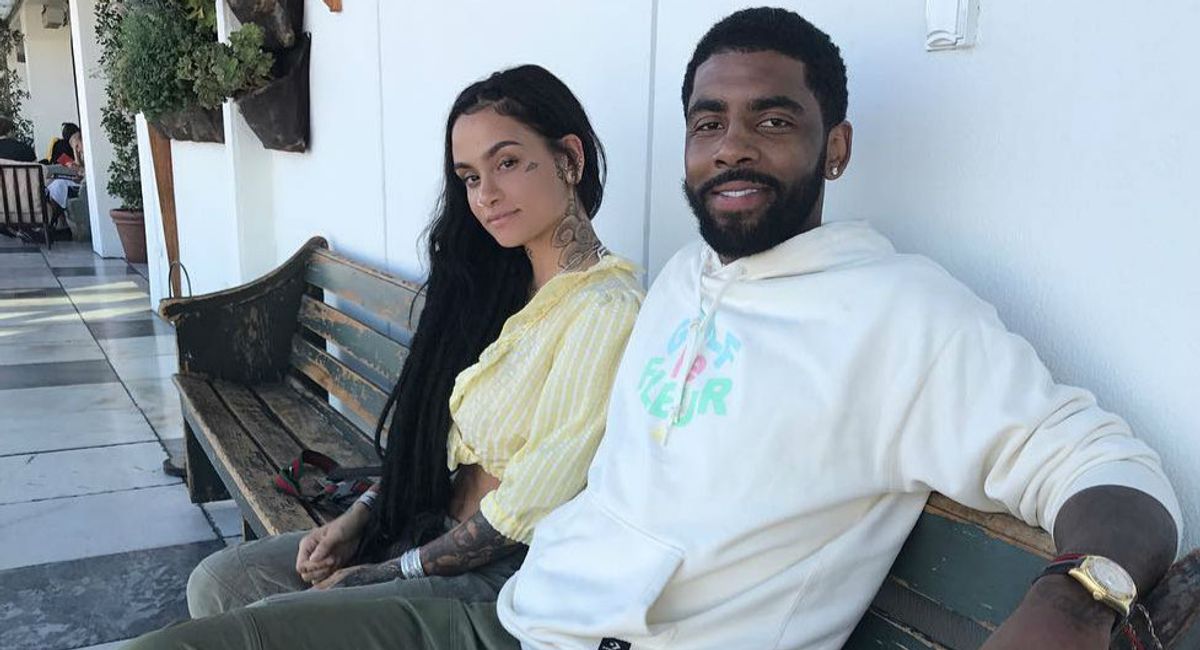 Kyrie Irving and Kehlani seemed to be in a happy relationship in 2016 until rapper PartyNextDoor (PND) posted a photo with Kehlani on Instagram. The internet went crazy after the photo was posted with people claiming that Kehlani cheated on Kyrie. Irving denied that Kehlani cheated, but it wasn't until mid-2018 that he set the record straight.
Irving penned what he termed an 'open letter' to Kehlani in which he denied that she led to the couple's breakup. The NBA star wrote:
"She did not cheat or intentionally hurt me, she actually did something extremely noble & respectful, but the fact that it's still a lingering narrative is really outdated at this point and as I'm hearing about what people are doing to try and intentionally hurt her on my behalf is bullshit. The lack of understanding of what we went through has bred a lot of unwarranted things happening…"
Kyrie also mentioned that Kehlani was being bullied at her concerts because of the supposed cheating incident, and he wanted the trolling to stop. It later came out that Kyrie had seen Kehlani on the day that he wrote the message, but it wasn't a romantic meeting. Kehlani accepted Kyrie's apology in the comments section of the post. Kyrie talked to MTV about why he felt compelled to post the message:
"She's an incredible person, and I don't ever want to see anyone do anything harmful in her way. I heard from her and other people that people are coming to her shows, and doing just really obnoxious things. I don't ever want to see anyone go through that, especially a female like that, and you know, she's incredibly special. I want the focus to be on her, her career, and that's it."
She was involved in a controversial relationship with PartyNextDoor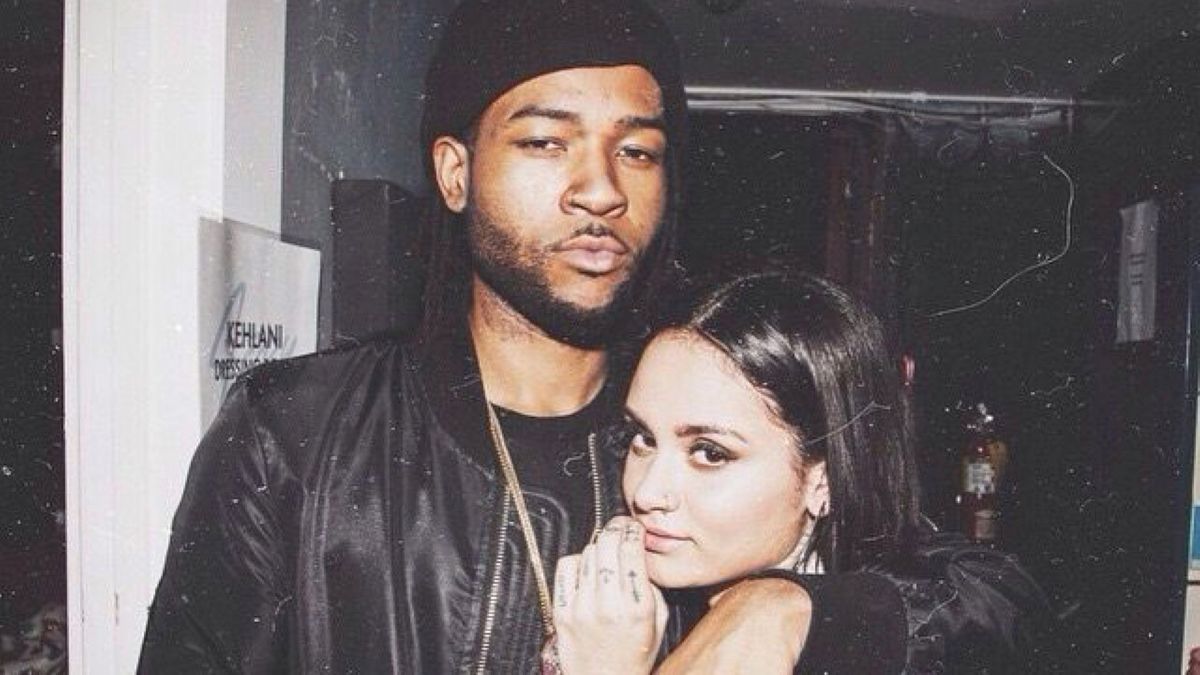 Before Kehlani started dating Kyrie, she was in a relationship with PND. She went back to PND after breaking up with Kyrie, but the ensuing drama almost ended in tragedy. Kehlani attempted to take her life after people started slamming her for cheating on Kyrie with PND. PND spoke to Rolling Stone about that troubling time:
"Met one of the most beautiful girls in the world, one of the most talented and I'll be happy. All of that: I'm not happy. I regret how it went down. Big time I regret how it went down. I look into people's eyes and I know they think I'm a bad guy. There's a lot of details that people don't know."
The drama eventually died down, but PND reignited it when he released the song Own Up To Your Shit in September 2017. He appeared to throw shots at Kehlani in some of the lyrics. PND sang:
"You wrong for this. Everybody knows that I've been honest/ Move on from it, it's too obvious/ Worked too hard to make me the bad guy/ And I worked too hard for me to keep sacrificin' my silence/ You gotta quit and break down baby girl/ And just quit lyin'/ Stop complainin', quit complainin."