Statistics
Age:

37 years old

Date of Birth:

October 23, 1986

Birth Place:

Westminster, London

Horoscope:

Scorpio

Full Name:

Emilia Isobel Euphemia Rose Clarke

Occupation:

Actress

Height:

5ft 2 (157.5 cm)

Nationality:

English

Ethnicity:

White

Education:

Drama Centre in London
About Emilia Clarke
Emilia Clarke is the London-born actor who expertly played the role of Daenerys Targaryen in Game of Thrones. Emilia is not quite the conqueror that Daenerys was, but she shares a lot of traits with The Mother of Dragons.
Clarke is a strong and single-minded woman, and she has already hit incredible milestones in her acting career. We expect her to continue clawing herself up to even greater heights. Perhaps the biggest difference between Emilia and her on-stage character is that Clarke always has a smile on her face. It's part of the reason why it's almost impossible to find an Emilia Clarke hater.
This piece will deal with Emilia's personal life. It will look at her dating life, her family, and her health struggles. At the moment, we can confirm that Clarke is single.
She swore off dating actors after unsuccessful relationships with Seth MacFarlane and Jai Courtney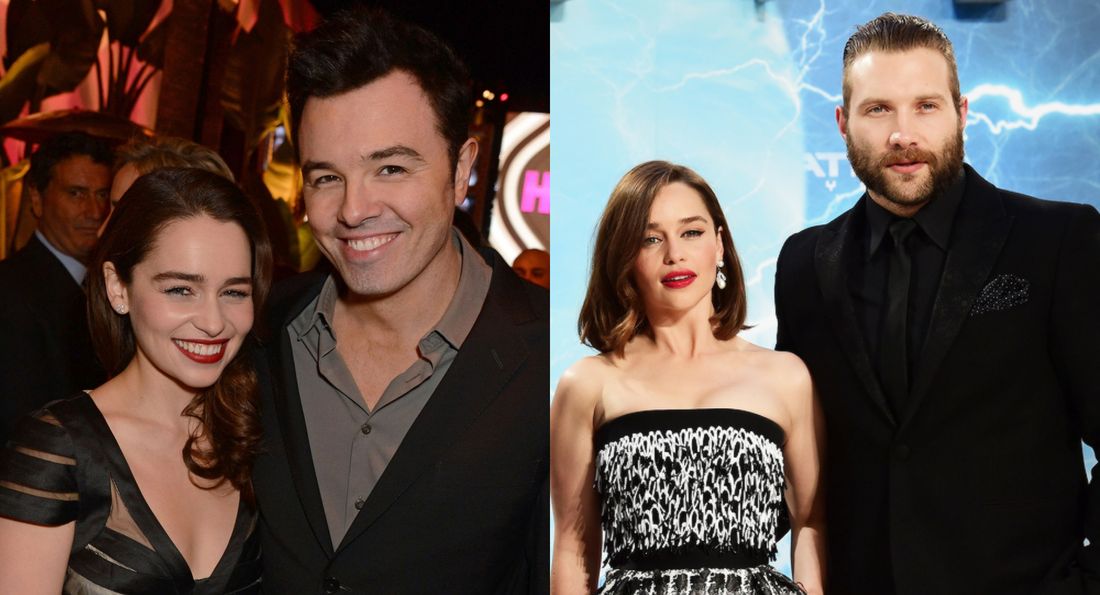 Emilia Clarke is quite a gorgeous lady, and in 2015, she was named Esquire's Sexiest Woman Alive. She humorously claimed that her mother bribed the publication to bestow upon her that title, but we know full well that she deserved to be at the top. Emilia came out with the details about her romance with Seth McFarlane shortly after the Esquire listing.
She stated in an interview with Glamour that she used to get dating advice from random people in the period that she dated Seth. Clarke also revealed that distance and work commitments led to the end of that relationship. She said:
"Well, a con is you have strangers giving you love-life advice like, 'I'm a big fan of the show, and I'm not sure what you are doing with that guy,' which I didn't react well to…"
Clarke reportedly went on to date actor Jai Courtney after the pair starred in Terminator Genisys together. Two years after that relationship, Emilia told Elle that she was done with dating actors:
"It's funny. I've dated other people, but he was the only one the internet found out about. But I kind of set myself with a little rule this year: NMA. No More Actors. And yet it's almost the only bloody choice; they're practically the only people I know!"
Emilia emphasized that point in a 2018 interview with Vanity Fair. Shortly after that interview, Clarke was linked to film director Charlie McDowell. The rumors emerged after Emilia posted a photo of her kissing an unidentified person on the beach. They cryptic Instagram post didn't reveal the identity of the mystery man, but McDowell confirmed it when he posted the same photo on his feed.
He deleted the post, but he had pretty much confirmed that he and Emilia were an item. More Instagram interactions followed, but they died down by March 2019. Emilia hasn't been romantically linked again after her dalliance with McDowell, but she has managed to keep most of her relationships secret.
Emilia's maternal grandmother used concealer to hide her true ethnicity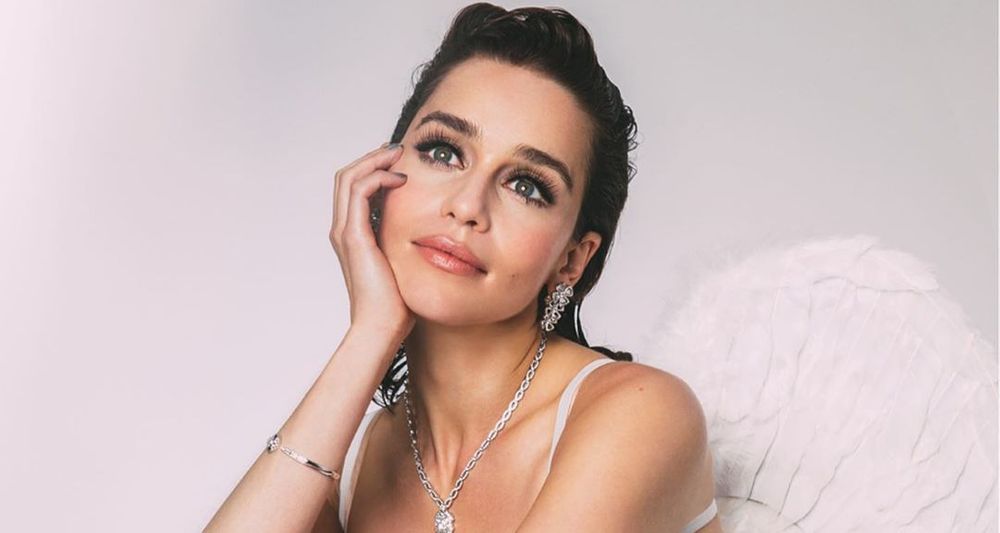 Emilia's superior powers of secrecy can be traced back to her maternal grandmother, who managed to hide the fact that she was born out of wedlock by using concealer to disguise her true skin color. Clarke's grandmother was born after her great-grandmother had an affair with a mystery man from India. To protect her mom's marriage, Emilia's grandmother wore concealer to hide her Indian ethnicity. Clarke told Vanity Fair:
"The fact that [my grandmother] had to hide her skin color, essentially, and try desperately to fit in with everyone else must've been incredibly difficult. So, yeah: a history of fighters."
Clarke draws a lot of inspiration from her family. Her mom is a former businesswoman who now runs the Amina Foundation, while her dad was a theatrical sound engineer. Clarke's parents valued education above all else, and they saved up to ensure that Clarke and her brother went to private schools. However, they also supported Clarke when she decided to pursue an acting career. Emilia talked to Vanity Fair about the bond she shares with her family:
"My mum, my brother, my dad, and I would sit around a table, and my happiest place was just discussing stuff. I really value intelligence. I am one of the few people who really likes their family. I just like hanging out with them."
Clarke even got her brother a job in the Game of Thrones theatre department so she would be less lonely on set.
She had to undergo brain surgery twice because of an arterial rupture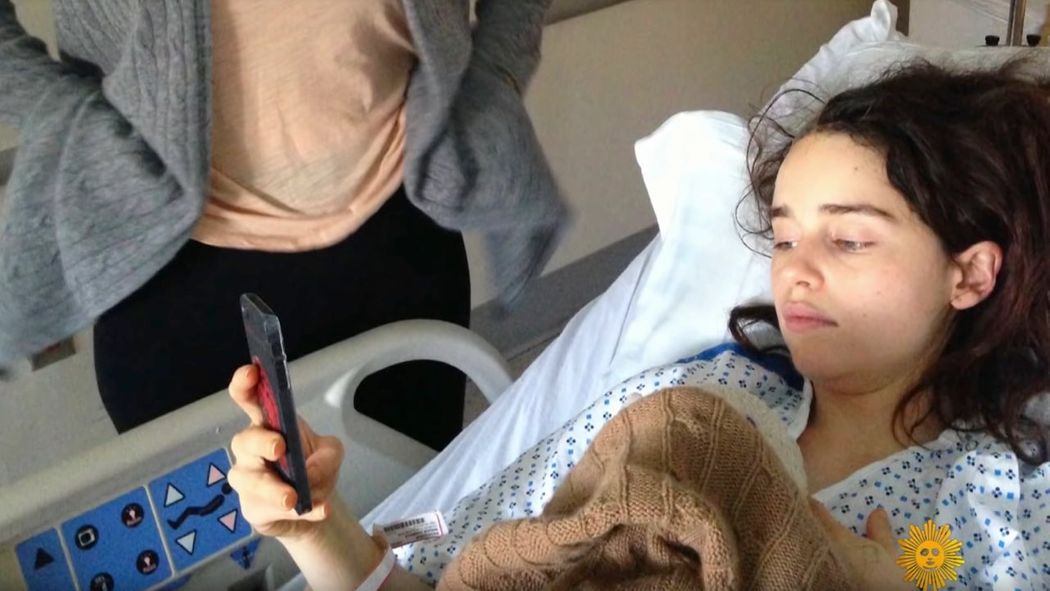 When growing up, Emilia would occasionally pass out and have severe headaches. She used to brush these occasional episodes off, but at the beginning of 2011, Clarke wished that she had heeded the warning signs. On 11th February 2011, an artery in her brain ruptured, and started bleeding into the space surrounding her brain.
Emilia was 24 at the time, and she consented to a minimally invasive procedure to seal off the bleed. Clarke had a hard time dealing with the effects of the surgery. She was in constant pain, and for a while after the surgery, she couldn't recall her name. Emilia wrote on The New Yorker:
"In my worst moments, I wanted to pull the plug. I asked the medical staff to let me die. My job – my entire dream of what my life would be – centered on language, on communication. Without that, I was lost."
Clarke soldiered on, and after a month, she was out of hospital and on a press tour with her Game of Thrones co-stars. However, she was still in pain, and had to undergo regular scans to keep track of a smaller aneurysms on her brain. After laboring through filming for season 2 and season 3 of Game of Thrones, Emilia went for a scan and found out that the aneurysms had doubled in size, and she needed another surgery.
The surgery was unsuccessful, and the doctors had to open her skull to fix the bleed. The recovery was long and painful, but she emerged stronger. She continued:
"But now, after keeping quiet all these years, I'm telling you the truth in full. Please believe me: I know that I am hardly unique, hardly alone. Countless people have suffered far worse, and with nothing like the care I was so lucky to receive."
She missed her dad's last days because of acting commitments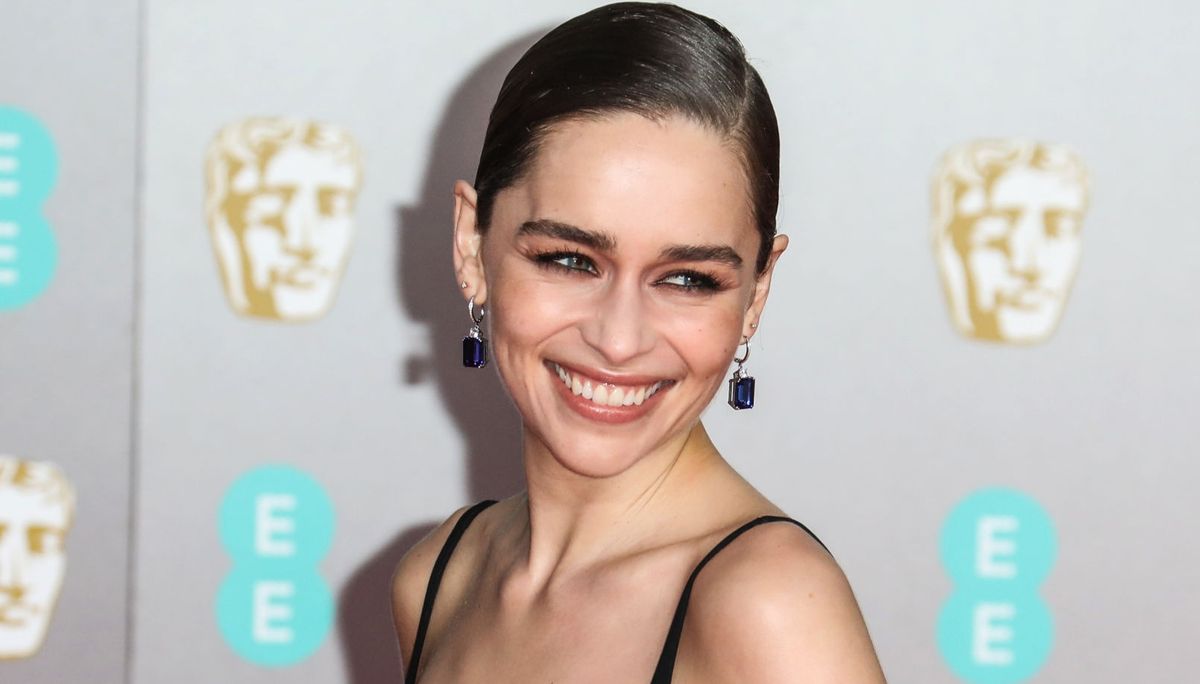 Clarke wasn't the only member of her family struggling with health issues. Her father struggled with cancer, and in 2016, he gave up the fight and passed away. Sadly, Emilia wasn't around during her father's last days because she was shooting Above Suspicion in Kentucky.
Emilia managed to wrap up filming early, but she arrived at the airport in London a bit too late. She told Rolling Stone:
"I definitely think I'm still in varying degrees of shock. There's no measure for it. There are all of these books about grief, but there's no guide. Like, 'Oh, on Tuesday, you'll feel this, but on Thursday, you'll be here."