Statistics
Age:

33 years old

Date of Birth:

October 23, 1986

Birth Place:

Westminster, London

Horoscope:

Scorpio

Full Name:

Emilia Isobel Euphemia Rose Clarke

Occupation:

Actress

Height:

5ft 2 (157.5 cm)

Nationality:

English

Ethnicity:

White

Education:

Drama Centre in London
About Emilia Clarke
Emilia Clarke is an English actress best known for her breakthrough role as Daenerys Targaryen in the HBO fantasy TV series, Game of Thrones. It was through her unique display of unmistakable skill and talent in the show's 8 seasons that she was able to garner critical acclaim worldwide.
In addition to earning several accolades, Clarke got three nominations for the Primetime Emmy Award as 'Outstanding Supporting Actress in a Drama Series'.
Though not as popular as her debut role in HBO series, Game of Thrones, her portray of skill has also been seen in multiple TV shows and films. Among her most notable roles include Holly Golightly in the production of 'Breakfast at Tiffany's' (2013), as Sarah Connor in the 2015 science fiction film 'Terminator Genisys', and as Qi'ra in the 2018 anthology film 'Solo: A Star Wars Story'.
Emilia's outstanding display of character would see her become labeled by the Time magazine as among the '100 most influential people in the world' in 2019.
However, unknown to most of her fans, Emilia Clarke's success was by no chance a walk in the park. From working in a Pub and obscure museum to two cases of a subarachnoid hemorrhage that almost cost her life –her success is by every chance self-earned.
Read on to know more interesting details relating to this phenomenal media personality including her bio, early life, dating life, net worth and much more!
Bio, Early Life, & Education
Her birth name is Emilia Isobel Euphemia Rose Clarke, but she no doubt prefers sticking with Emilia Clarke.
She was born on 23rd October 1986 in Westminster, London. However, Clarke spent her early life growing up in Berkshire and Oxfordshire.
Speaking of her family setting, Emilia reveals to have been raised by a sound designer dad and a businesswoman mom. Her father worked on productions of 'West Side Story' and 'Chicago' in the West End while her mom as the vice-president of marketing for a certain global management consultancy.
Although she describes her background setting not to have been wealthy at all, Emilia does reveal to have attended private schools (alongside her older brother). As she explains, her parents who had wanted a good life for their children struggled to keep up with fees to ensure they got the best possible education.
Emilia studied at Rye St Antony School in Headington, before proceeding to St Edward's School in Oxford –where she studied until the year 2005. Afterward, she proceeded to Drama Centre in London where she graduated in 2009.
Professional Life & Rise to Stardom
Reportedly, Emilia Clarke was only aged three or four when she showed an interest in acting. Incidentally, she believes her dad not to have been so fascinated by her idea of being an actor. According to him (Clarke's dad), most of the actors he knew were either 'habitually neurotic or unemployed'.
She got her first lead part in a play when she was aged 5 –during her time in her school in Oxford. However, for someone who had been so vested into the idea, Clarke reveals to have forgotten all her lines on stage. The teachers on the front row tried mouthing her lines, but instead, she just stood there very calm –and interestingly, with no fear at all for her failure.
With time, she improved at acting and although she admits not to have been a prodigy, she would at least be able to grasp and remember a few lines. After her secondary education, she took a gap year during which she worked as a waitress –before going backpacking in Asia.
Afterward, she started classes at the Drama Centre London where she pursued her B.A. Upon her graduation, she made rent working in a pub, at a call center, and at an obscure museum doing what she describes as 'telling people that the loos were just to the right…'
Game of Thrones
Spring in 2010, Emilia Clarke received a call from her agent telling her of the auditions that would be held in London for a new HBO series. The series, Game of Thrones (based on the book series, A song of Ice and Fire by George R. R. Martin) had been flawed and needed a re-cast.
Among other roles was that of Daenerys Targaryen aka Khaleesi or Mother of Dragons: which had been intended for fellow British actress Tamzin Merchant, but had reportedly been displaced due to undisclosed reasons.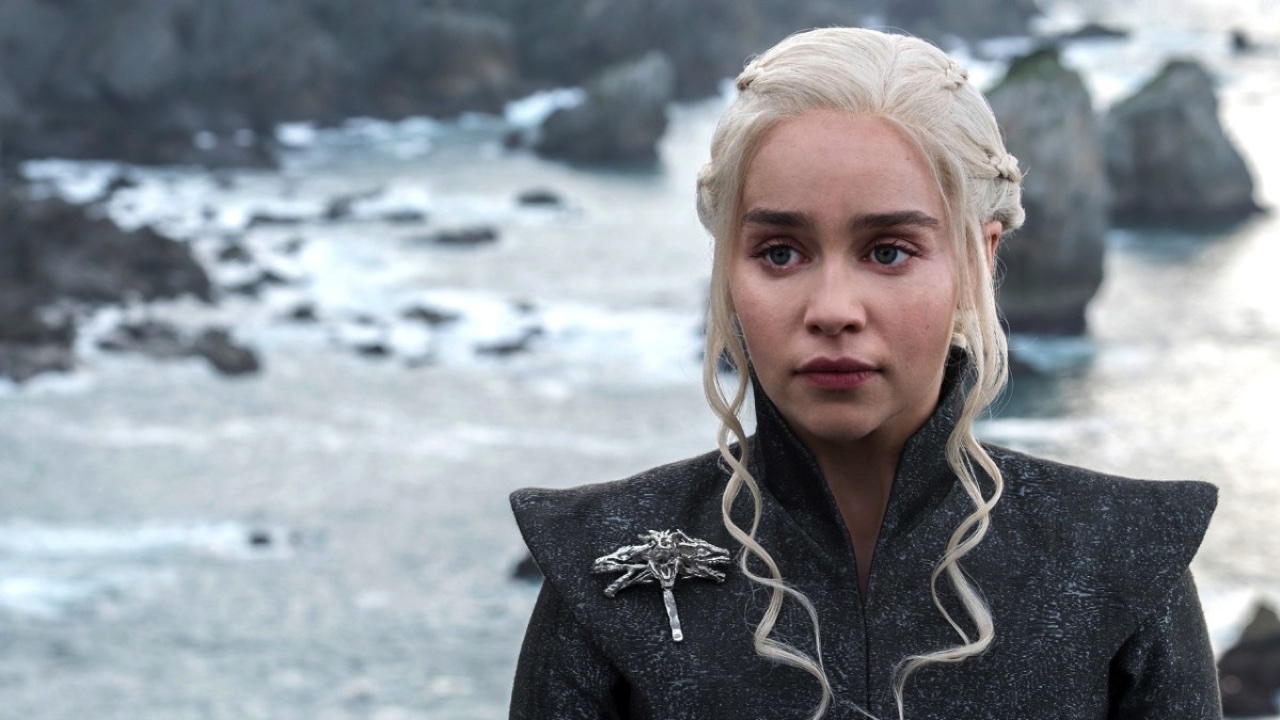 Emilia reveals to have worked out intensely to prepare, and luckily the audition was no disaster… she won the part.
Unfortunately for her, she got voluminously ill and was diagnosed with subarachnoid hemorrhage (SAH) –a life-threatening type of stroke that was caused by bleeding into the space around the brain. Best phrased as an aneurysm (an arterial rupture).
Lucky for her, it was fixed through a relatively simple operation which did not necessarily need to open her skull. After a month, she was able to resume her role in GOT –but was warned of another possible similar case.
Surprisingly, less to her expectations, the season 1 premiere was fantastic having attracted worldwide attention. For her role, she was ranked first on IMDb –something she admits not have known what it meant in the first place!
Clarke featured in the subsequent season 2 and 3 of the series before landing a role as Holly Golightly working in 2013 at Broadway. However, it was during this time that she experienced a second brain rupture. An attempt by the doctors to fix it like in the first round backfired, and she was left with no option but to go through the operation in the old-fashioned way: opening her skull.
Though quite severe than the previous, she was able to pull through rather successfully… but not without putting up a good fight. After her recovery, Emilia Clarke would go on to cast in the subsequent seasons of GOT –a role that later came to earn her a legendary status worldwide.
Her role saw her become nominated for several awards, and interestingly, each season saw her gain more popularity. Following the success of the show, Emilia reached a point in 2017 when she reportedly ranked among highest earning actors on TV with a whopping £2 million per single Game of Thrones episode.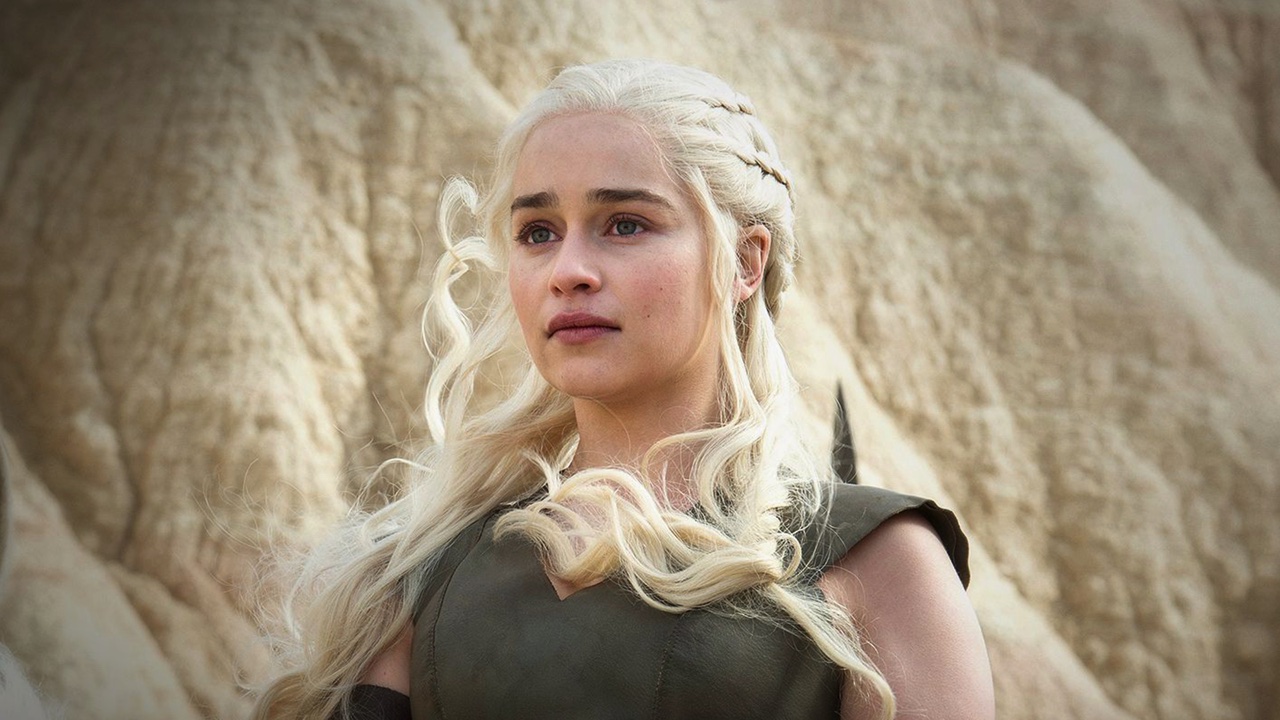 Other Film Roles
Having set a pace through her GOT role, Emilia Clarke was able to earn herself more different roles in several high-capital films. And as you can guess, she was not reluctant to portraying her excellent skills.
2012, she featured in 'Spike Island' –a film named after The Stone Roses' location seminal 1990 gig. The following year, she featured in a Broadway production of 'Breakfast at Tiffany.'
In 2014, Emilia Clarke was offered the role of Anastasia Steele in the 'Fifty Shades of Grey' movie. However, she turned down the request because of the nudity part required of her. The following year, she was cast as Sarah Connor in the 2015 film, 'Terminator Genisys' alongside Arnold Schwarzenegger, Jason Clarke, and Jai Courtney.
For the latter, in addition to the film fetching over $400 million worldwide, Clarke did receive several nominations to awards such as Germany's Jupiter Award for 'Best International Actress,' and the 'Teen Choice Award for 'Choice Summer Movie Star –Female.'
2016 saw her star the female lead alongside Sam Claffie in the film 'Me Before You' –a movie adaptation from the best-selling book with a similar name. This film being another huge commercial success, Clarke alongside her co-actors were nominated for a couple more awards.
November the same year, she cast the female lead as Qi'ra in 'Solo: A Star Wars Story' which was released on 25th May 2018 to the General public.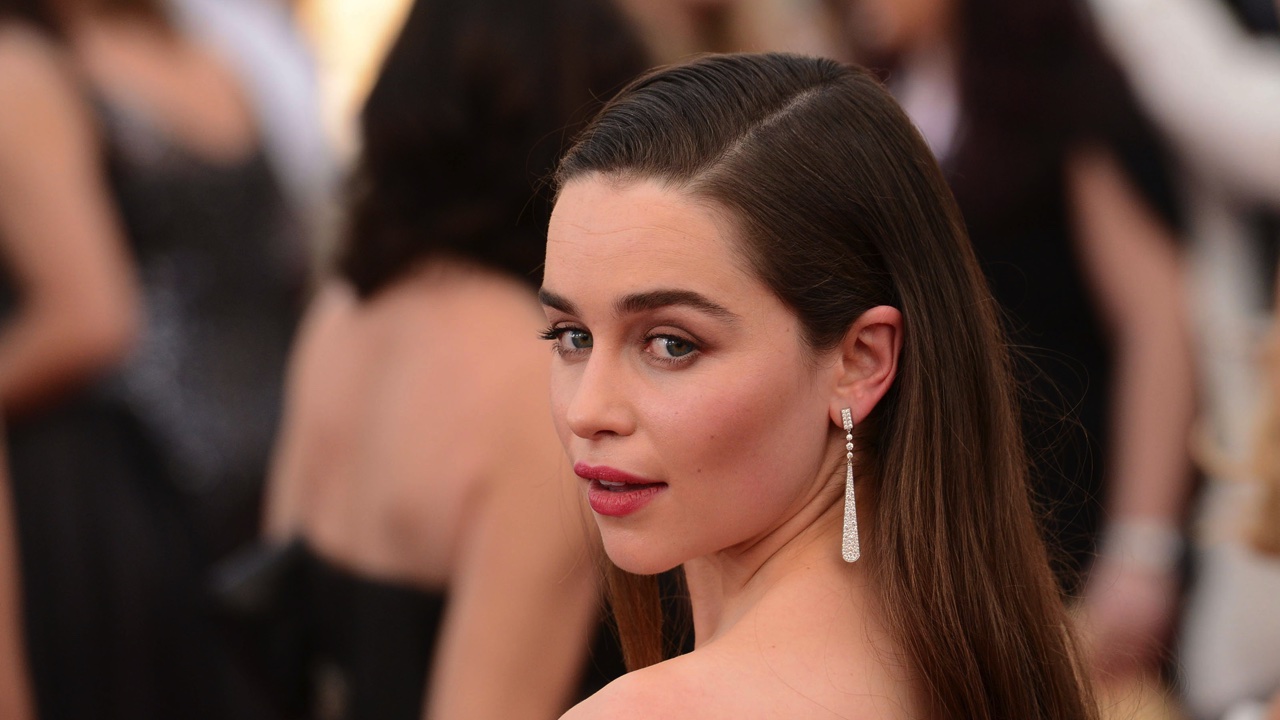 Emilia Clarke's Personal Life
Emilia resides in Hampstead, London. However, she does own a $4.64 million house in Venice Beach, California which she reportedly purchased in 2016.
Unfortunately, she lost her father to cancer in July 2016. Speaking of her loss, she revealed that although the world felt a scarier place, she was able to re-evaluate who she was in this life.
When not as engaged professionally, Clarke spends a good deal of time doing voluntary and charity work.
Dating Life
When it comes to Emilia Clarke's beauty, it is not a topic up for debate. Now in her early thirties, she remains the 'typical crush' to most of her male fans out there. It is no surprise that she was in 2014 voted as the most desirable woman in the world by AskMen readers.
As of May 2019, Emilia is reportedly single having recently broken up with Charlie McDowell. It was just a brief relationship, with the duo having been confirmed to be dating since late 2018. She had, however, been previously romantically linked to Seth MacFarlane –with their relationship surviving only several months too.
Emilia Clarke's Net Worth
As of 2019, Clarke seems to be living her dream of not only professional success, but financial success as well. In 2017, she had been featured among the most paid TV actors –after reports that she was pocketing a whopping $2 million+ per a single Game of Thrones episode.
As of May 2019, Emilia Clarke is estimated to be worth $13 million.
Also Read: Is Regina Hall Married? – Biography, Dating Life, Family & Net Worth