Statistics
Age:

14 years old

Date of Birth:

March 7, 2004

Birth Place:

Florida

Horoscope:

Pisces

Full Name:

Danielle Cohn

Height:

4 feet 11 inches

Nationality:

American

Ethnicity:

White

Marital Status:

In a relationship
About Danielle Cohn
Danielle Cohn was born in 2004 on 7th March. She is a Pisces, a zodiac associated with the desire to help other people and expect nothing in return. Pieces are regarded as empathetic and very expressive. They also have high affinity for art because of their creative minds. This could explain why she is an early rising star.
Family
Danielle has a brother who is two years older. He is a comedian, underlining her family roots of artists. It is her brother Chad who stood by her whenever she wanted a soldier to accompany her to beauty pageants. Her mother is called Jennifer and has been supporting her career as a model, singer and celebrity by doing the actual management. She was born in Florida in 2004 to her parent Jennifer but nothing is known of the father yet.
Before Fame
Danielle Cohn's love for the limelight started from an early age. She competed in Miss Florida Jr. Preteen at an early age of just 8 years. Though she did not win during the first and second attempts, she kept on trying until she won the competition in 2014. It appears that she does not give up and is purely hungry for success. During the previous events before winning, she was 4th runners up and 2nd runners up. It was not until 2014 that she won. She joined Supermodels Unlimited as a cheer leader and model. It appears that her hunger for fame was not easy to satisfy and she kept on pushing. It finally paid off.
Musical Career and Celebrity Status
She released her first music singer entitled "Marilyn Monroe" in 2017. This song was a huge boost to her popularity because it received several million views on YouTube. It also served to announce her entry into the musical industry. The song seems to borrow courage and beauty from the supermodel of the 40s, 50s and 60s. The original Monroe was a sex symbol and has been a pillar of feminism. Could this be route Danielle Cohn is following? Only time will tell. However, her personality and musical entry point to a lady who is ready to take on the world, just like Marilyn Monroe did in her active years of 1940s-1960s.
Danielle has produced other hit songs that continue to call attention on her. They include Fix Your Heart that was released in December of 2017. It is a pop rhythm that is meant to fight for the heart broken. She says that she is not a doctor so you have got to Fix Your Heart. For a girl who started by lip-synching songs by other people, she is definitely taking the world of music by storm. The lyrics are superb and the instruments endearing. This is a song that you will have to replay several times without experiencing any fatigue.
She is also the singer behind Hate on the Summer where she fights for recognition and appreciation of what people are in real life. It is not about what people see on the face but what lies beneath. It is a celebratory song where she says summer is a season to have fun and not hate. The later dropped a duet entitled "What Is It About You?" with Neil Z. Yeung, Rovi. It is about the uncertainty with relationships and bound to excite lovers confused about the status of their relationships.
Danielle used social media to create a following before she was formally introduced to the music scene. She used the app Musical.ly to build the fame where her following grew up to more than ten million. It is with this fame that she has continued to attract more attention towards her.
There is no denying that Danielle is big in music. On Musical.ly, she is always topping the chats by appearing top 10. She is usually viewed more than 3 million times every day on the app. This has helped up to push her ratings and support her fast growing musical career. What would you say of the hit Fix Your Heart which received more than 2.4 million views on the month it debuted on Musical.ly?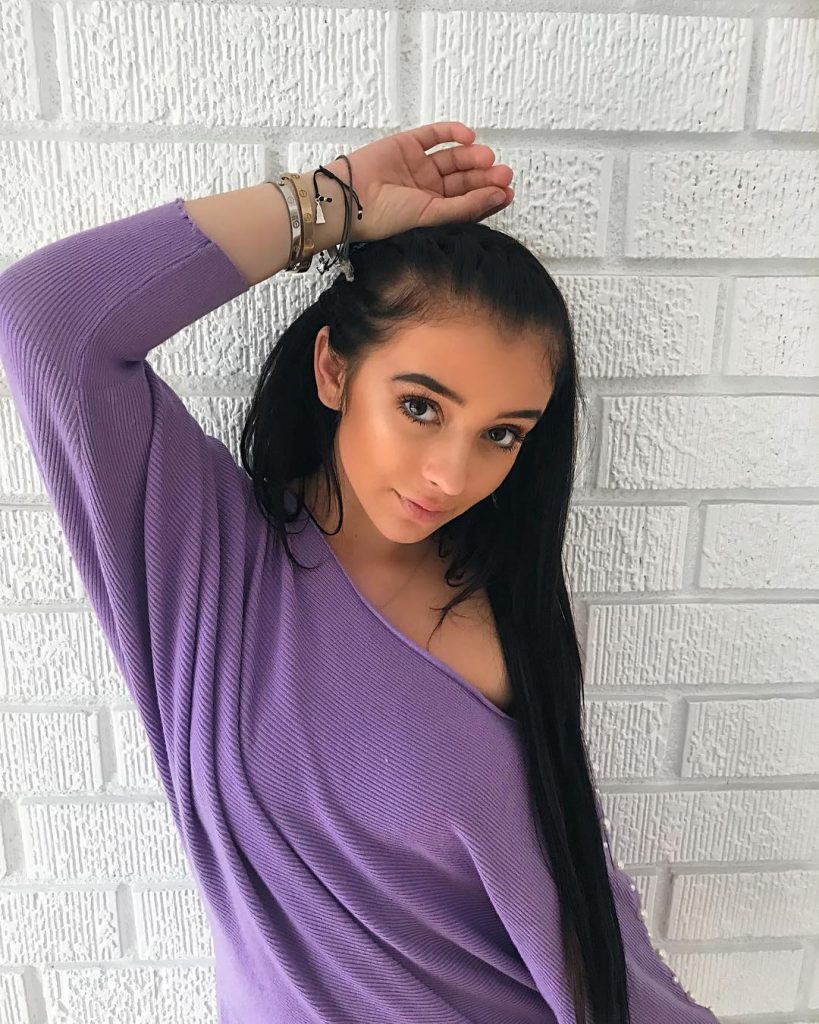 Danielle on Social Media
Danielle is a huge celebrity on social media. She started with musical.ly, an app for music where her following has grown to hit more than 10 million followers. She has made entry into Instagram to satisfy the needs of her fans for music. This has earned her more than 2.3 million active followers. They are waiting in their hundreds of thousands to comment and like her posts whenever they are uploaded.
Her instagram gives the image of a fun loving girl. She is pictured on different places in a jolly mood that will capture your attention. It is impossible to miss the fact that she loves the camera and the camera loves her back. She is also an outgoing person with pictures of her in different locations and making multiple unique poses. You will love her picture in Las Vegas.
Her sense of fashion as displayed on Instagram is at another level. She knows how to dress for the occasion and has a great sense of style while at it. Whether she is going for a game, dinner or shopping, she does her best to impresses. And impress she does. She will make any background to appear magical, even when that background is your ordinary stairs. You will love her photos. She has a body to die for.
Danielle and Her Boyfriend
Danielle started dating Owen Bodnar when the public came to know about her. However, this did not work since they broke up after several months. Danielle then dated Sebastian Topete last year (2017). It appears that things did not go well because their relationship also ended after just 7 months.
Danielle and Topete had been friends before for more than a year. Their relationship issues could have inspired her to produce the music she did. Danielle is now in a relationship with Mickey Tua. It seems that love is beautiful between the two because Mickey has been featured prominently in the music video Only You.
Danielle's love life has a lot to write about. The pictures on Instagram give a picture of a person who know how to love and loves falling in love. You can also tell that she treasures the moments she falls in love. There is fire when she falls in love because she has numerous pictures of her boyfriend on Instagram. These pictures are also taken with the setting sun in the background and lighting their kisses. The scene is just adorable, just like Danielle and her lovely smile. There is nothing you can speculate about Danielle and her relationships because all this information is usually posted online.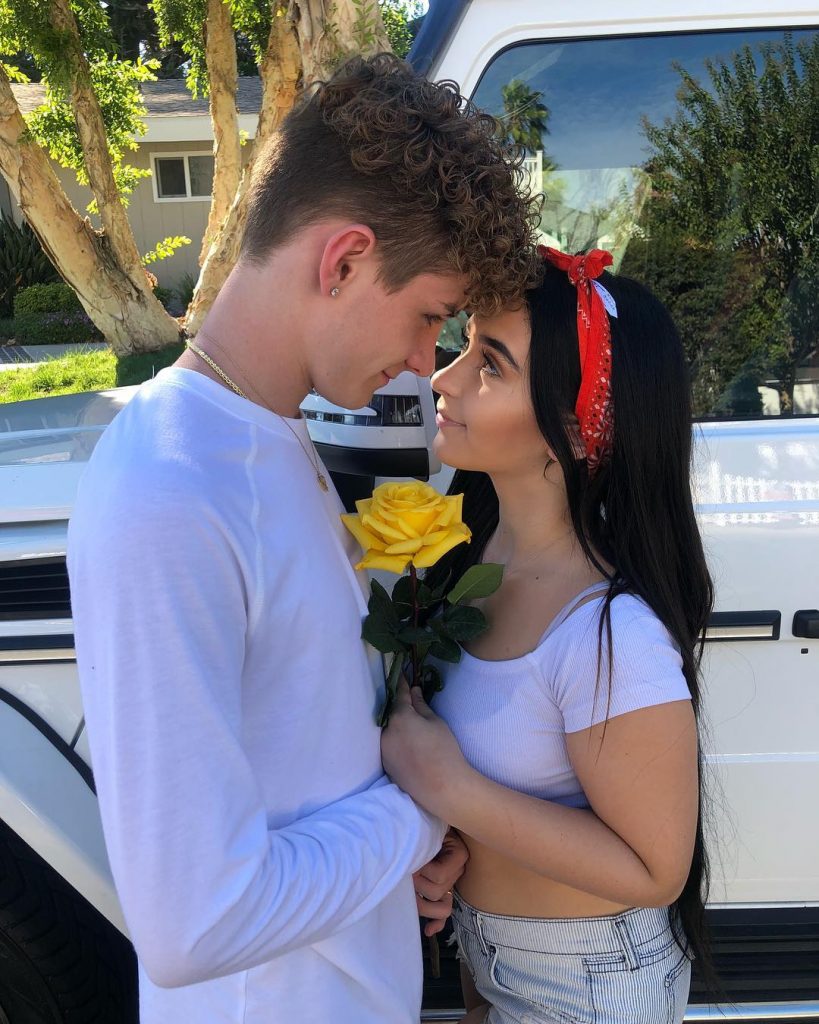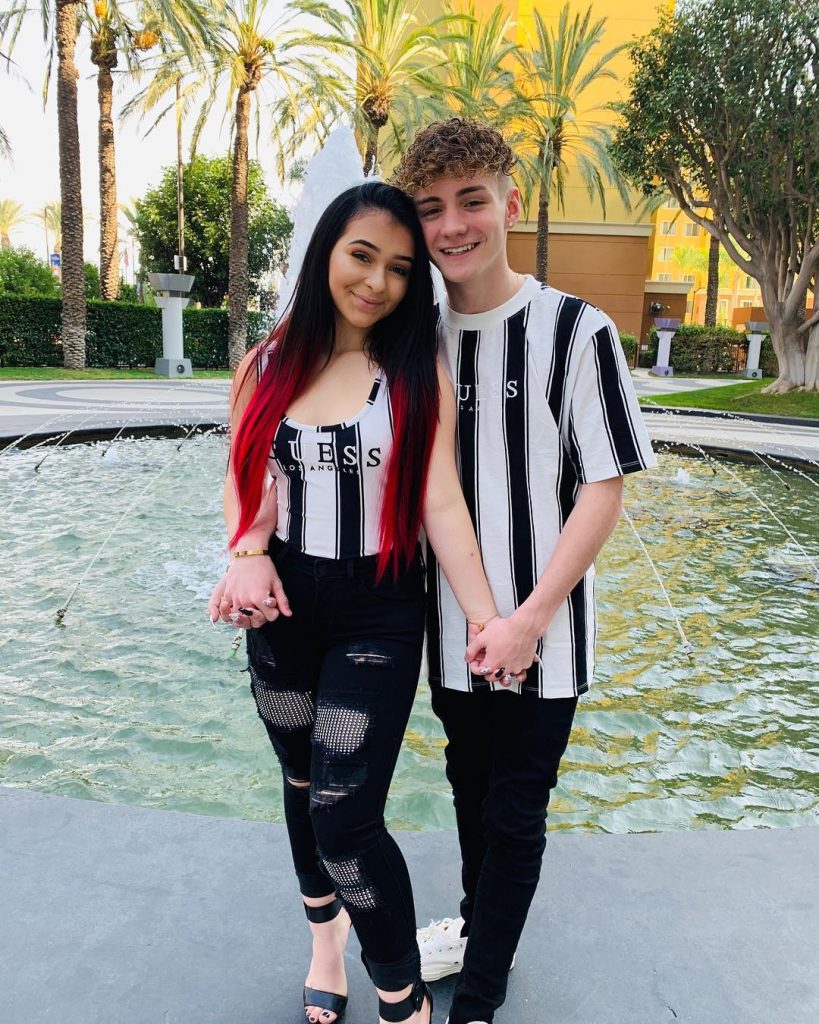 Danielle continues to be a social media sensation. As things stand, her love life and romance are on a role. We look forward to knowing more about the boyfriend and where their relationship will head. However, it is rosy for the much we can see and we wish them all the best.
Danielle Cohn Earnings and Net Worth
The thirst for fame by Dani has brought her substantial fortune at a very young age. There is no denying that winning the beauty pageant in 2014 did not bring her some money. It must have been her introduction to wealth and all the fortunes that come with fame.
She was to hold a POMS tour in 2017 with fellow social media celebrities including Case Walker, Conner Tenbrink, Cole Walker and Conner Finnerty, among others. This translates into more money for the super star. These stars combined will bring together several tens of millions in followers. Her media appearances and social, music sales and invitations to events have earned her a substantial fortune.
In 2017, she was estimated to be worth $700,000 from music and such other celebrity earnings. In 2018, her wealth has almost doubled to $1.2 million, yet the high entertainment season is yet to take over. We expect that she will finish the year comfortably at the top in her class of celebrities and continue to make a fortune out of it. As her fame grows, so will her fortunes.
Also Read: Sophie Mudd – Bio, Height, Family, Boyfriend, Net Worth