Statistics
Age:

19 years old

Date of Birth:

March 7, 2004

Birth Place:

Florida

Horoscope:

Pisces

Full Name:

Danielle Cohn

Occupation:

Social Media star, Actress, Model, Singer, Entrepreneur

Height:

4 feet 11 inches

Nationality:

American

Ethnicity:

White

Marital Status:

In a relationship (Ethan Fair)
About Danielle Cohn
The advancement of technology and the rapid growth of social media means that anyone with a smartphone can become a social media star. People of all ages are cashing in on this boom, and several people have found fame and fortune through social media. One of those people is Danielle Cohn.
Controversial is perhaps the best word to summarize Danielle Cohn's relatively short stint as a YouTube sensation. However, the controversy seems to work for her rather than against her. The early signs suggest that she is headed to superstardom.
She started out as a model
Danielle was born and raised in Florida, USA. She was raised by her mother alongside her older brother Chad Cohn. Danielle's brother and mother inspired her to try out modeling. She is quite stunning, and they figured that she had the talent to succeed as a model.
In 2012 and 2013, Danielle competed in Miss Florida Princess. She emerged the fourth runner-up on her first attempt, and she improved to second runner-up on her second attempt. A year later, she competed in the Miss Florida Pre-Teen. This modeling competition was bigger, and it had more competition. However, Danielle won the competition, and she became famous in Florida.
Danielle's win meant that she attracted top fashion brands looking for collaboration projects. Her social media accounts also grew substantially as everyone wanted to catch a glimpse of this rising talent from Florida.
Danielle has collaborated with top fashion brands, and she continues to attract others. She has worked with Juicy Couture Clothing, BMG modeling agency, and Fashion Nova.
Cohn's social media following gives her an advantage over her competitors. Fashion brands like her because she reaches out to more people via social media. Cohn's modeling star is still on the rise, and she will likely make it to the top.
She used modeling as a stepping stone to social media superstardom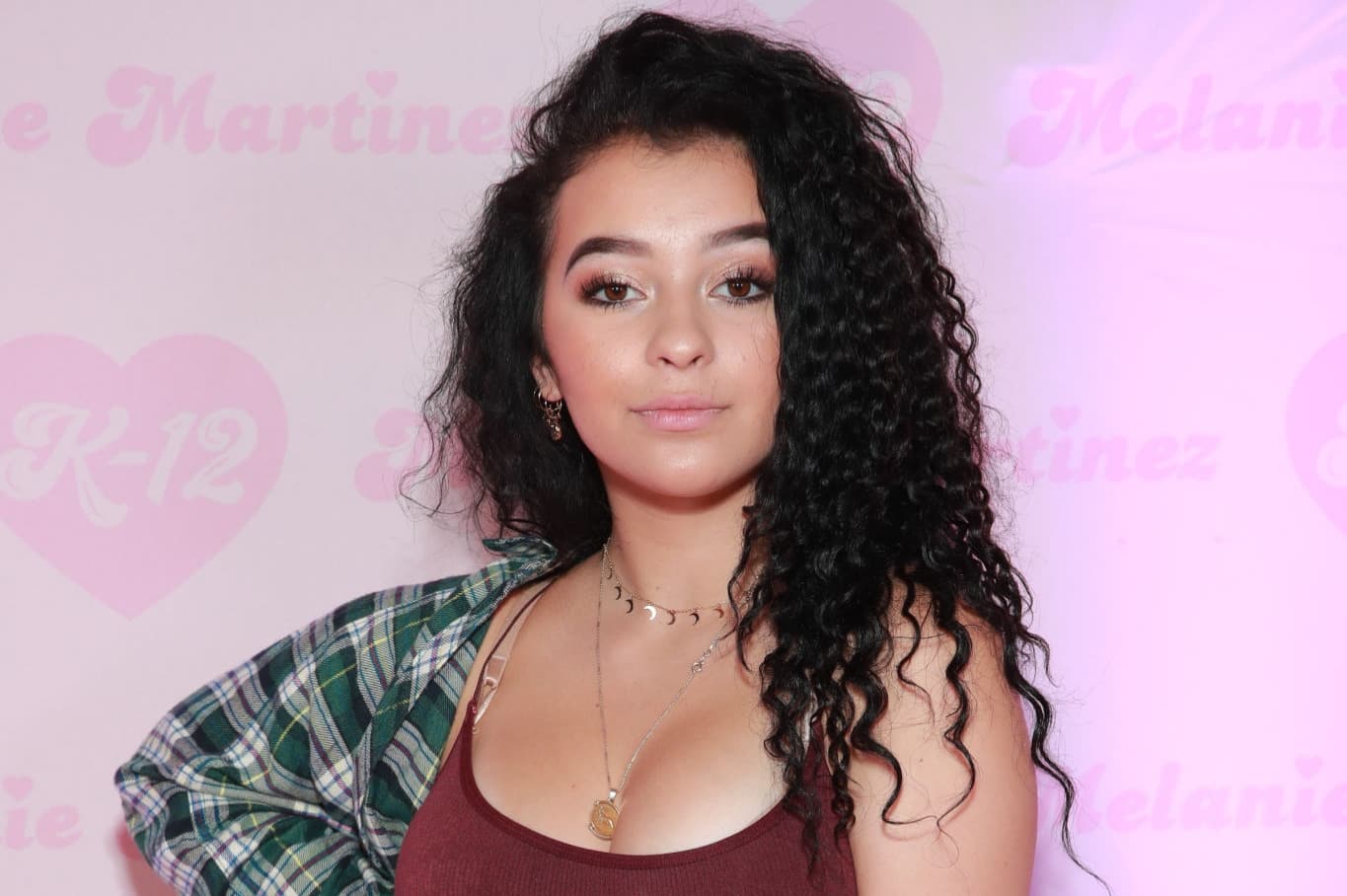 Danielle gained a substantial number of followers because of modeling, but she wasn't satisfied. She set about growing her social media following by joining the musical.ly (Tik Tok) platform. The platform allowed her creative persona to shine through, and it got her a lot of fans.
Within a short period, Danielle made her acting debut when she played the role of Lindsay Laduree in the 2014 film, Pilot Error. Her other film and TV appearances include, Style sector, Bachelor Lions, Follow Me, Chaos Wolves, and Piperazzi.
Danielle uploads anything she wants on her YouTube page. You will find videos about her life, and the videos to some of her songs.
Reports that she was pregnant with her partner's child caused her dad to intervene
Danielle was in a long-term relationship with fellow social media influencer Mikey Tua. Mikey appeared in most of her videos. Some of the videos drew criticism because they didn't appeal to either party's age.
In April 2019, Danielle revealed in a series of videos that she travelled to Vegas with Mikey to get married. However, her mom confirmed that it was merely clickbait. Nevertheless, Danielle kept pushing the story, and it got to a point where she tricked people into believing that she was pregnant.
Mikey posted a deleted tweet that seemed to provide a due date for their coming baby. He then uploaded a video on YouTube with the title, "We are Expecting…" Danielle then posted the due date on her Twitter feed, and also posted an Instagram photo of Mikey kissing her stomach.
It turned out to be a prank, but it pushed her father to reveal her real age on Facebook.
There is a lot of controversy surrounding her real age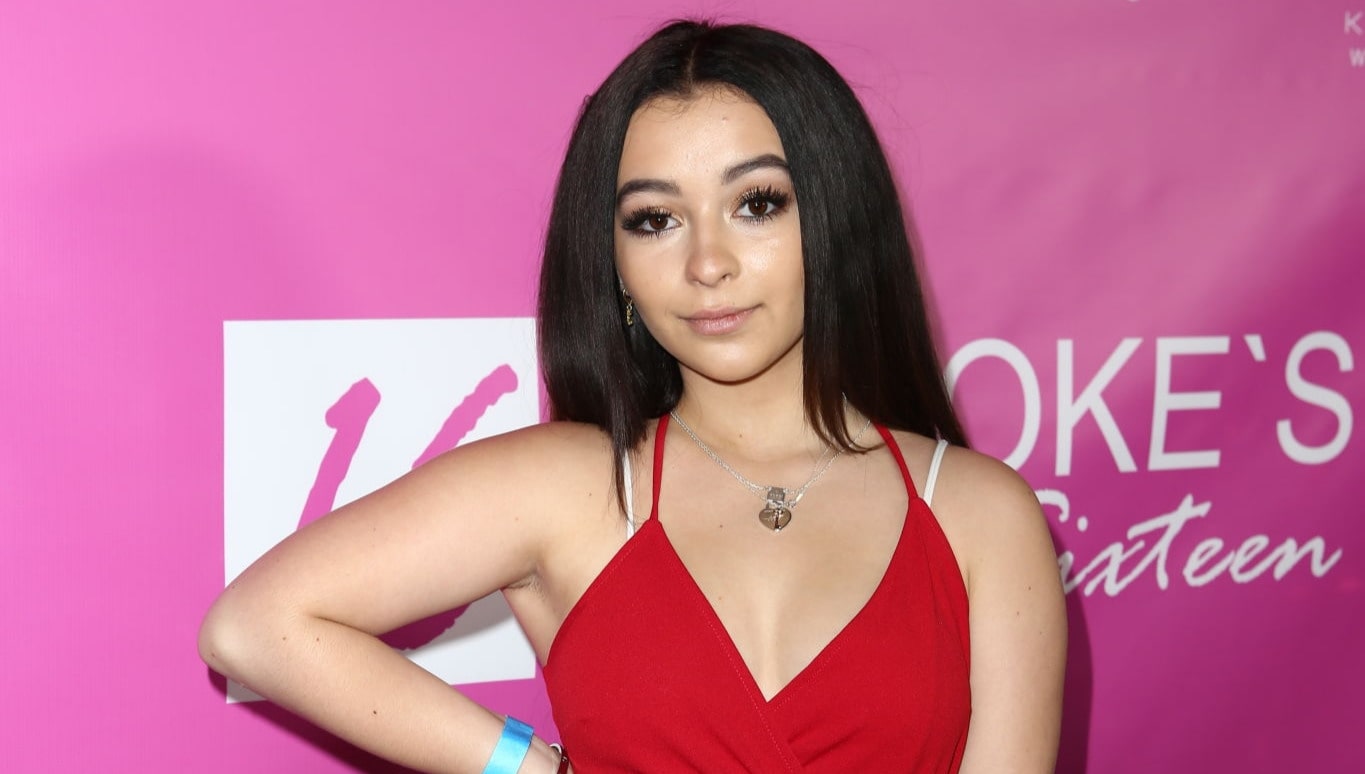 For a while, Danielle Cohn led people to believe that she was born on 7th March 2004. Most people didn't care much about it, but there was a section of fans that always believed that she was younger than she claimed. Her profile states that she is 15, but a Facebook post by her father claimed that she was 13.
Her father stated that he felt that he needed to speak out about Danielle's work on social media. He stated that he had tried to talk the issue over with her daughter, but she wouldn't listen. He, therefore, decided to air it out on Facebook. Part of the post read;
"We found Pinterest boards with her photos and I told her mom I worried about pedophiles. The pictures now have gotten worse and worse. I am finally saying something on social media because people need to be held accountable."
Despite this revelation, Danielle continued to insist that she is 15. In one of her videos titled 21 Truths About Me, Danielle stated;
"There is a big rule that you cannot have your belly button pierced unless you are over the age of 13. My mom was actually filming me on a live stream when I got it done. And I recorded my mom signing the papers, showing my birth certificate. That's the truth … I am now 15."
Danielle's pregnancy rumors led to the taking over of Mikey Tua's social media accounts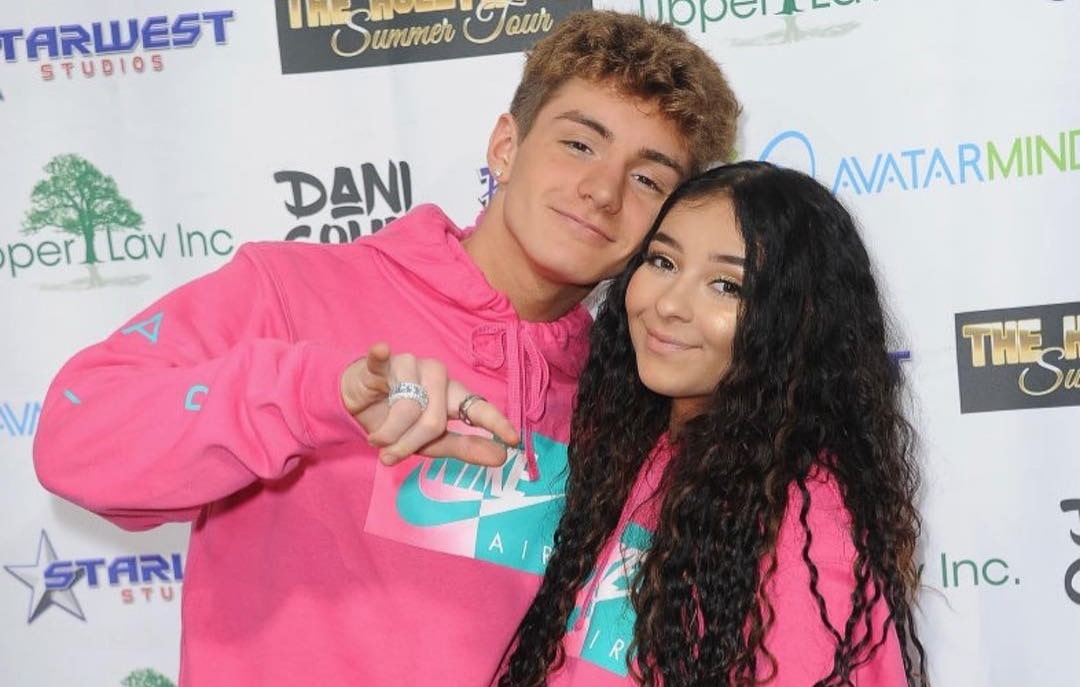 Mikey Tua's parents learned about the fake pregnancy, and it forced them to take control of Mikey's accounts. Mikey's mom posted the following message on Mikey's Instagram stories;
"This is Mikey's Mom, Katie. After some sensitive information was brought to my attention about Danielle we no longer support Danielle and Mikey's relationship. Because Mikey is still a minor and we have taken away his social media. He will get it back after we've work through some legal stuff. Thank you."
In a separate Instagram story post, Mike's father also confirmed that Danielle is not 15. With all this controversy, Mikey and Danielle's breakup was inevitable. She initially claimed that they were together despite his parents' resistance, but it was later confirmed that they broke up.
Danielle blamed Mikey's parents for their failed relationship. She claimed that they used him as a cash cow. Danielle said;
"Don't trust anything these parents say because they are violent, they are disgusting, they don't even deserve to have kids. They treat kids like they are literally walking bank and they are investments."
Danielle continues to post on social media pages despite all the controversy about her age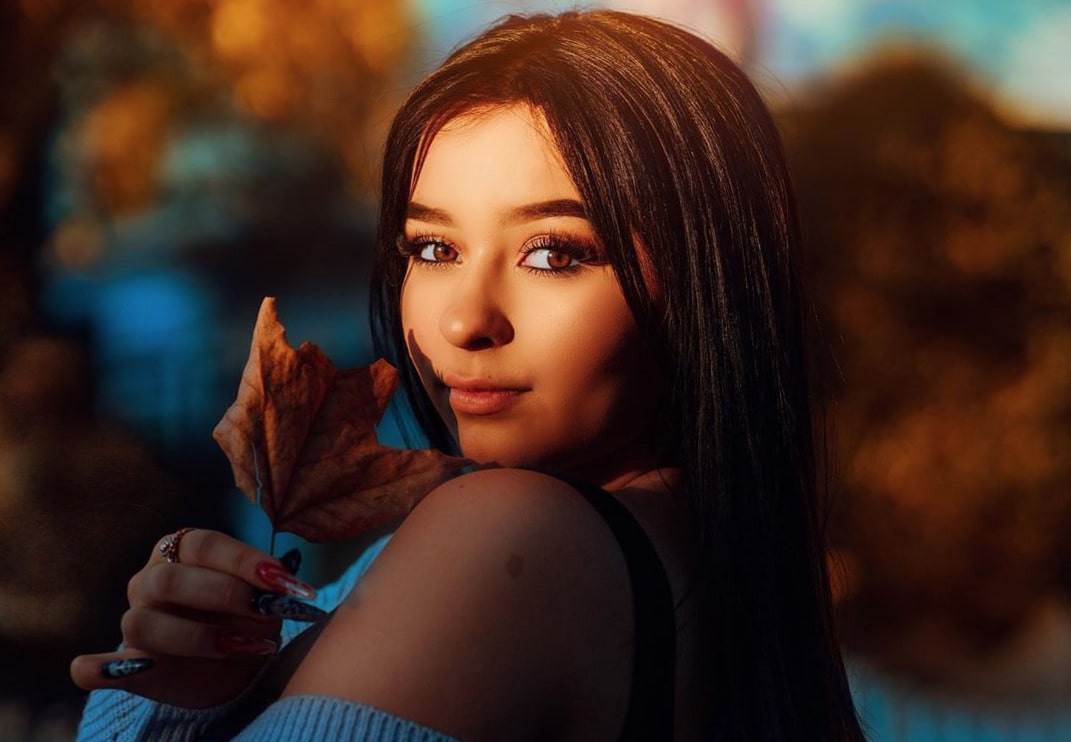 More evidence to support that Danielle is 13 has since come out, and there is little doubt that she has been lying about her age. Mikey's mother provided the most damning evidence when she posted an Instagram photo of a news story that showed Cohn as a six-year-old in 2012. She also wrote;
"We have a certified copy of Danielle's birth certificate. We would never lie about anything so severe."
Her age brought about many issues, with her dad addressing the fact that companies were exploiting a minor. He wrote in a Facebook post;
"Instagram, YouTube, Fashion Nova, Buzzfeed, Universal, Target, Bang Energy Drinks, and the State of California are ok with child exploitation… They have no issues using my daughter for clicks, a minor, someone who just turned 13. I have contacted Instagram and YouTube and they both ignored me while they made money off exploiting my daughter."
Danielle eventually addressed her dad, and she did not hold back. She stated that her dad lied about everything, and his goal was to cause her and her mom pain. Part of the message read;
"You keep telling people she forced me to do this and that; she does not force me to do anything that I do not want to do myself! I have a mind of my own, I have set goals in my life and all I am doing is attaining them and because you are not part of it you want to sit here on social media and bash my mom."
Cohn continues to upload pictures and videos on her social media sites, and people continue to watch. It is despite the fact that there are social media accounts dedicated to bringing her down. Her videos also suggest that she has a new boyfriend called Ethan.
There is a suggestion that her mother is behind everything
Many people believe that Danielle's mom has been running the show all along. They believe that she is the one who posted the replies on Danielle's page. She is also the one who replies to reporters whenever they reach out for a comment.
Whatever the case, the situation has worked out well for Danielle. Her social media following has grown, and she is now more popular. The controversy hasn't ended completely, and we will see how the matter unfolds.