Statistics
Age:

15 years old

Date of Birth:

March 7, 2004

Birth Place:

Florida

Horoscope:

Pisces

Full Name:

Danielle Cohn

Occupation:

Social Media star, Actress, Model, Singer, Entrepreneur

Height:

4 feet 11 inches

Nationality:

American

Ethnicity:

White

Marital Status:

In a relationship (Mikey Tua)
About Danielle Cohn
Danielle Cohn is an American social media star, model, YouTube star and actress. She first came into the spotlight after grabbing the Miss Florida Jr. Preteen Queen title in 2015. She is now well known amongst her fans following her strong online presence on the various social media platforms.
Danielle is most popular on the Tik Tok platform where she has millions of fans under her name. Her entertaining nature has seen her make successful collaborations with other Tik Tok stars such as Cameron Dallas.
Her Instagram profile @daniellecohn has millions of followers. As a recording artist, she has released several songs which have further helped in her spread of fame. Some of Danielle's standout songs include 'Marilyn Monroe', 'Fix Your Heart', and 'Hot on the Summer'.
Reportedly, winning the Miss Florida Jr. title opened her to modeling opportunities –a field she has proved successful in ever since. As a model, she has featured for several top brands including Juicy Couture Clothing and Lisa B Jewelry.
Some of Danielle's acting credits include the Pilot Error (2014) and Bachelor Lions (2018).
Despite her young age, it is no secret that she is taking the entertainment industry by storm and if all goes well, we might see her become quite successful in the future. Read on to know more interesting facts relating to this phenomenal young star.
Bio, Age, Early Life, & Family Life
Danielle Cohn was born on 7th March 2004, in Florida, United States. Although she has not shared much about her parent details, we know her mother's name to be Jennifer Cohn. Details on her father's name or whereabouts are, however, still inaccessible.
She has one known sibling: an older brother named Chad Cohn. Her brother and mom have had a huge role to play in her rise to fame. Besides offering her love and support to her, they have also given her every possible professional support to help make her career successful.
Cohn explains that her mom is quite supportive of her career and helps manage her social media accounts. Her brother Chad reportedly inspired her to pursue the beauty pageant, something she is thankful to date. He also acts as her escort to the public events she attends.
Although her age suggests that she should still be in school, Danielle Cohn is yet to reveal her formal education details. Therefore, information on the institutions she has attended still remain inaccessible.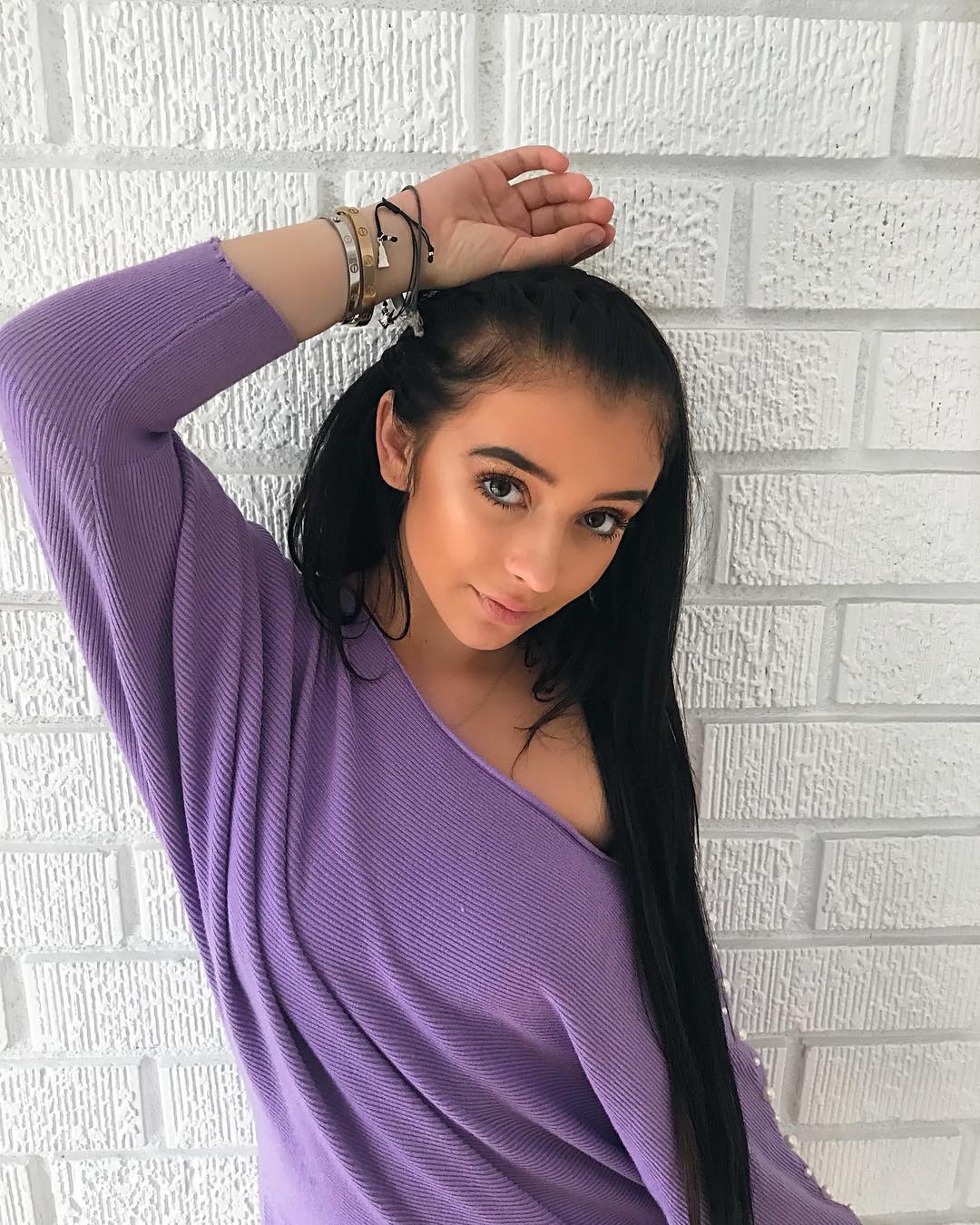 Danielle Cohn's Career –Rise to Stardom
Before her sudden rise to fame, Danielle Cohn had competed in Miss Florida Princess in two consecutive years, 2012 and 2013. In these two competitions, she emerged fourth runner-up and second runner-up, respectively.
In 2014, she upgraded and joined the Miss Florida Pre-Teen which was meant for participants above the age of six. This time, she was lucky enough and emerged the best in the competition. Danielle's success reportedly made her the talk of Florida and opened new opportunities for her.
With her newfound fame, teen fashion-focused brands started approaching her with hopes of collaboration. She subsequently split attention to her social media accounts which had since attracted an audience since winning the pageant.
As a model, she has worked with various big modeling agencies such as BMG modeling agency, Juicy Couture Clothing, and B jewelry.
Since joining the musical.ly platform (now Tik Tok) in 2012, she has again and again amused millions of users on the platform with her creative persona and music talent.
With her musical talent, she was signed to Audity Music and has gradually been growing ever since. Cohn focuses on the pop genre and has released several hit songs including 'Marilyn Monroe' released in May 2017, 'Hot on the Summer', and 'Fix Your Heart'. Her success in the music industry has heavily contributed to her YouTube success, with a majority of her fans subscribing to her YouTube channel.
Danielle has also proved herself worthy in the acting industry and has been cast in several successful movies. She has cast as 'Lindsay Laduree' in the 2014 drama film, Pilot Error. She was featured in a 2017 episode of the comedy series entitled 'The Chaos Wolves'.
Even at her young age, Danielle has already ventured in Entrepreneurial activities and is surprisingly achieving a lot of success too. She runs her self-titled online store in which she sells varying products likely to appeal to young people. She also has her own Android/IOS app created by EscapeX.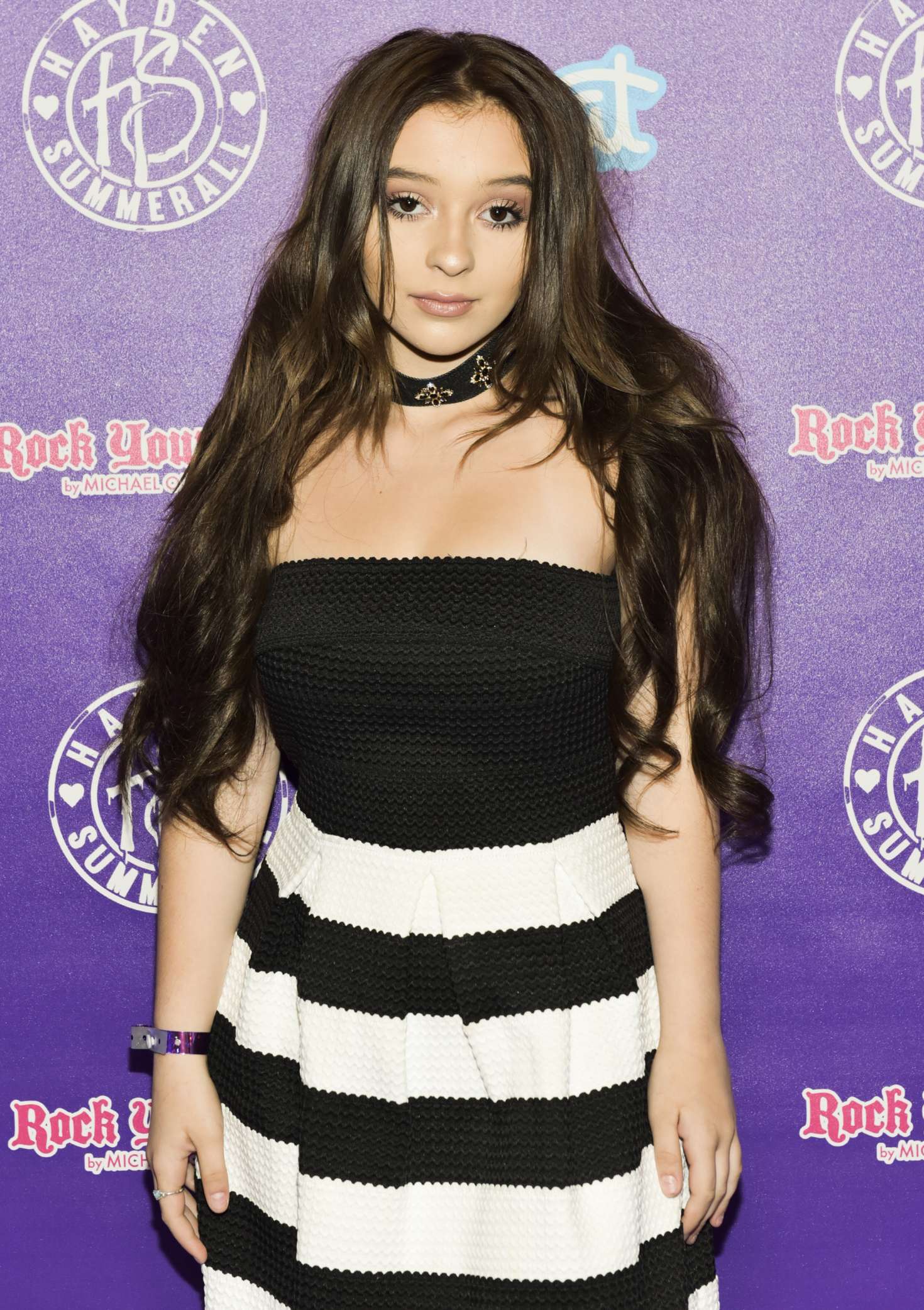 Personal Life –who is Danielle Cohn Dating?
It is no secret that Danielle Cohn is one young pretty lady. Despite her rather 'busy' professional life, she still maintains an active love life. She is not yet 16, yet she has already been linked to several relationships, some of them seemingly serious.
In 2017 alone, she was linked to former Vine star Owen Bodnar, Case Walker –a Tik Tok star, singer Greg Marks, and Sebastian Topete who is also a fellow Tik Tok star. Turns out that a majority of them were either speculation or did not work out altogether.
However, since 2018, Danielle Cohn has been sharing rather intimate photos of herself hanging out with her boyfriend Mikey Tua. Apparently, the couple does not shy from expressing their love and have their Instagram profiles plastered with each other's photos. Mikey has also featured in Danielle's video song 'Only You'.
As of 2019, the young couple seems to be in a blissful relationship which has much been adored by their fans.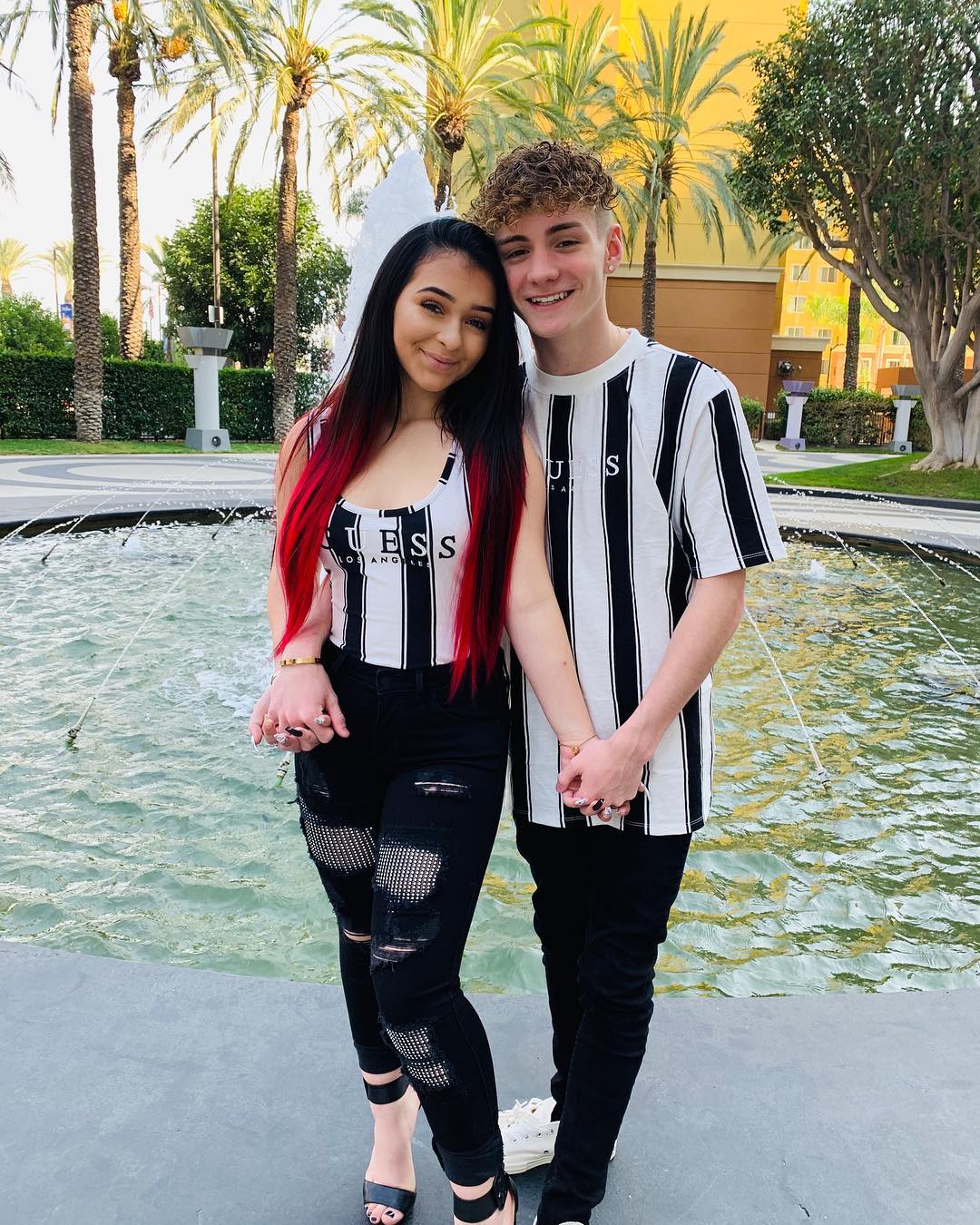 Danielle Cohn's Net Worth
Don't be fooled by her age. When it comes to professional success, Danielle has achieved pretty much a lot. She has proved herself a successful model, singer, Internet personality, entrepreneur –just to mention a few. With such success, it is no doubt that she pockets a handsome amount of cash that is reportedly increasing with her fast-growing popularity.
As of 2019, Danielle Cohn has an estimated net worth exceeding $500,000.
Also Read: Sophie Mudd – Bio, Height, Family, Boyfriend, Net Worth