Charlize Theron
Biography
Statistics
Age:

44 years old

Date of Birth:

August 7, 1975

Birth Place:

Benoni, South Africa

Horoscope:

Leo

Full Name:

Charlize Theron

Occupation:

Actress, Producer, Activist

Height:

5ft 9 ¾ (177.2 cm)

Nationality:

American

Ethnicity:

White (German, French & Dutch)

Children:

Two (August Theron and Jackson Theron)
About Charlize Theron
Charlize Theron is a South-African born American actress, producer, and activist. Initially starting off as a model at a tender age of 16, she would later venture into the film industry, despite having no prior experience.
Interestingly, Theron proved an instantaneous success in the film industry repeatedly displaying unique skill, talent, and persona. She first rose to international prominence in the 1990s following her notable roles in multiple Hollywood films such as, 'The Devil's Advocate (1997),' 'Mighty Joe Young (1998), and the 1999 film 'The Cider House Rules.'
However, it was her role in the 2003 film, 'Monster', casting as a serial killer Aileen Wuornos that gained her critical international acclaim. For the role, Charlize bagged the Academy Award for Best Actress, setting a record as the first South African to have won an Oscar in a major acting category.
Today, Charlize Theron is globally recognized for her notable appearance in numerous high-capital films such as 'Hancock' (2008), 'Snow White and the Huntsman' (2012), 'Mad Max' (2015), 'Prometheus' (2012), Fast and Furious' (2017), and 'Gringo' (2018) among others.
In addition to the worldwide acclaim her unmistakable skill and talent has earned her, she is also holder to numerous global accolades including a Golden Globe Award, an Academy Award, and a Silver Bear Award for Best Actress.
It is no secret that Charlize Theron is celebrated as an icon in the film industry. But unknown to many, her success journey was no walk in the park. From a troubled childhood characterized by a drunk and violent dad to suffering from Jaundice (a health disorder that reportedly left her with no teeth till the age of 11), Theron has no doubt risen to beat all the odds.
Read on to know more interesting facts in regard to this phenomenal personality, including her early life, rise to stardom, family, net worth, dating life and much more!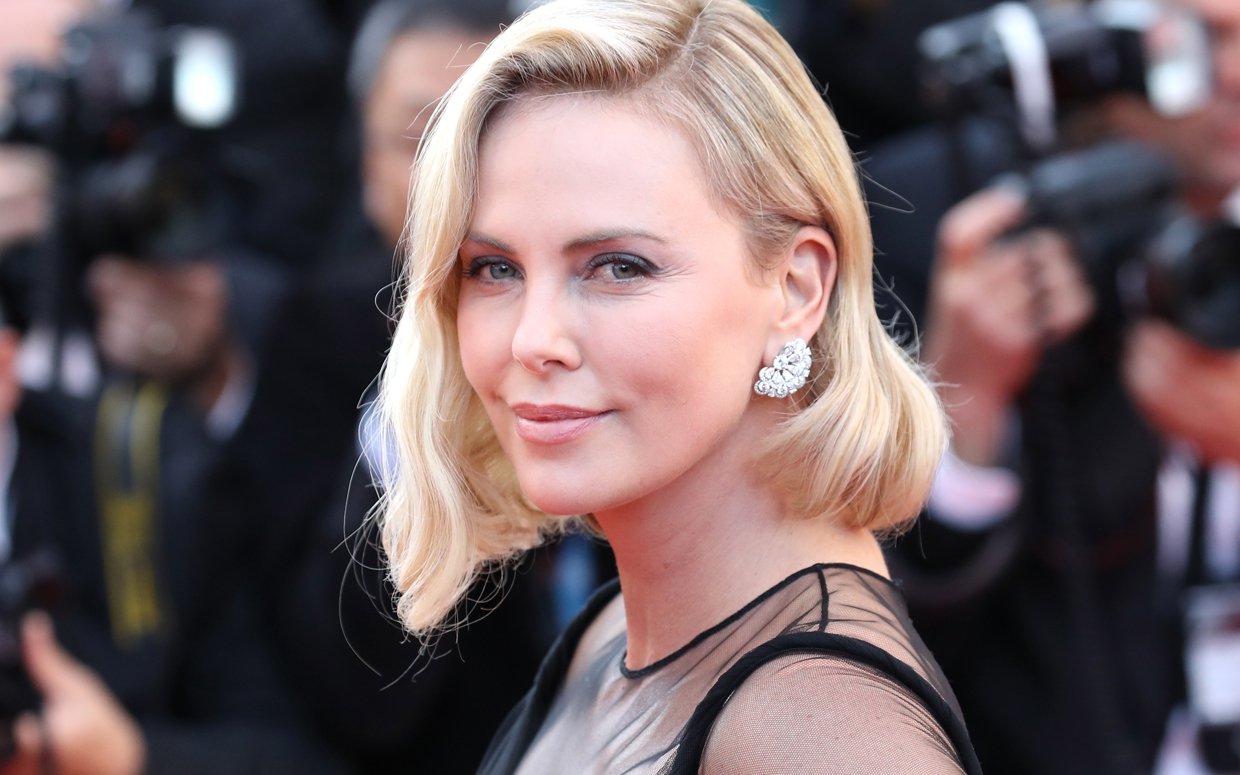 Bio, Early Life & Education
Charlize Theron was born on 7th August 1975 in Benoni, South Africa. Born in an Afrikaner family, she is the only child of Gerda and Charles Theron. As of her ethnical background, she has a mixed one with Dutch, French, and German descents.
Theron spent a good part of her early life on her parents' farm in Benoni, near Johannesburg. Unfortunately, her childhood wasn't characterized by the warmth a normal kid enjoys.
Reportedly, she was a sickly kid having suffered from Jaundice from a very young age. Being under medication on so many antibiotics, most of her baby teeth rotted, which resulted in their removal. So until the age of 11, Charlize had no teeth.
She attended the Putfontein Primary school until the age of 13 when she enrolled at the National School of the Arts in Johannesburg. Speaking of her early education, Theron admits that she was not exactly 'fitting in', something that prompted her to enroll at a new school.
When aged 15, a tragedy that resulted in the death of her father, Charles struck. Reportedly, Theron's father, who was an alcoholic, threatened to kill her and her mom while drunk. He went ahead physically attacking and shooting at them. In response, her mother acted swiftly, retrieved a shotgun, shot him and killed him.
However, Theron's mother faced no charges since the shooting was legally adjudged to self-defense.
Professional Life and Rise to Stardom
Although initially viewing herself as a dancer, Charlize Theron would at 16 win a one-year modeling contract at a local competition situated in Salerno. The modeling job earned her a trip to Milan, Italy.
After spending a year modeling throughout Europe, she moved with her mom to the US, both in Miami and New York. It was while she was in New York that she decided to pursue her passion for dancing. She attended the Joffrey Ballet School and trained in ballet dancing until, unfortunately, a knee injury shattered her dream of being a ballet dancer.
Luckily for Charlize, her mom was there to see her through. Interestingly, it was her mom who suggested that she try acting since she was a natural herself.
So at the age of 19, her mom bought her a one-way ticket to Los Angeles so that she would go and try her luck in the film industry. As she later revealed, the first few months were full of hardships. It was during one of these months that she went to a Hollywood Boulevard bank to attempt to cash-in a cheque her mom had sent to help with her rent.
Reportedly, the teller refused to cash-in, and that was when the hell broke loose. Not willing to back down, Theron became the center of attention after she made a scene shouting at the teller. It was at this moment that a talent agent, John Crosby who was in the midst took note of her and left Charlize his business card.
He would later introduce her to an acting school and other several casting agents. However, the story goes on that Theron would later fire him as her manager after repeatedly sending her scripts similar to that of Showgirls and Species.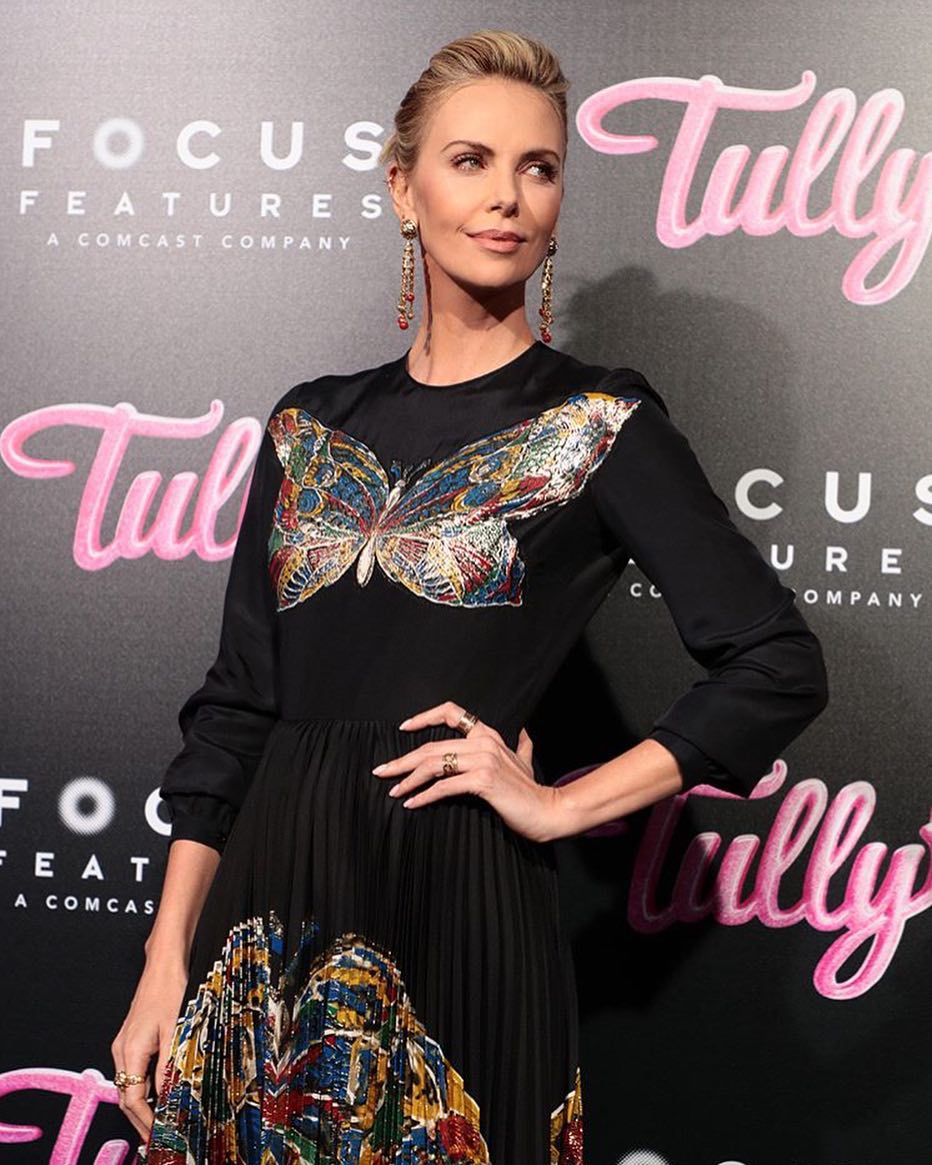 Acting Profession
Charlize Theron debuted her acting career with majorly small roles. She first took a non-speaking role in a 1995 horror film entitled 'Children of the Corn III: Urban Harvest.' For her first speaking role (which was a relatively small one to be precise), she drew some notable attention to her name. This was after 'a lingerie-clad Theron' was prominently featured on the movie posters of the 1996 film '2 Days in the Valley'.
Toward the end of the 1990s, she made her first breakthrough in her career after she featured in the 1997 horror drama 'The Devil's Advocate', starring as the haunted wife of an unusually successful lawyer.
Theron subsequently starred in the 1998 adventure film 'Mighty Joe Young' and in the 1999 drama 'The Cider House Rules.'
Towards the early 2000s, she went ahead successfully featuring in multiple film roles such as 'The Yards' (2000), 'Men of Horror' (2000), 'The Curse of the Jade Scorpion' (2001), 'Sweet November' (2001), and 'Trapped' (2002) among others.
In 2003, Theron would later garner critical acclaim from her role as a prostitute killer, Aileen Wuornos. For this particular role, she was awarded the 'Academy Award for Best Actress' during 76th Academy Awards held on February 2004. She also won the Screen Actors Guild Award, Golden Globe Award, and set a record as the first South African to have won an Oscar for Best Actress.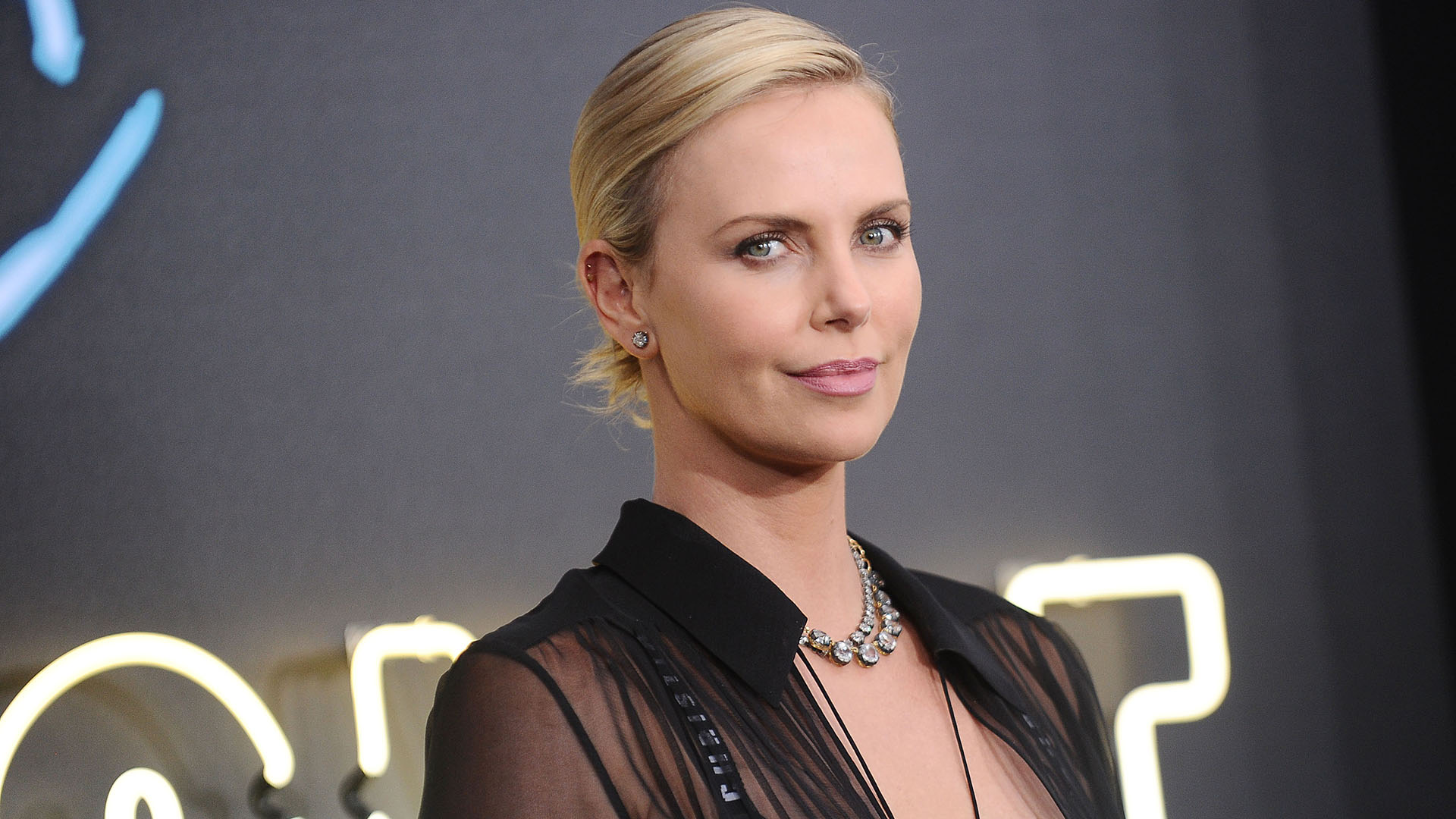 The Oscar award propelled her fame further and she was featured on The Hollywood Reporter's 2006 list of the highest-paid actresses in Hollywood. Reportedly, Charlize Theron would earn up to $10 million from a single film, ranking her seventh.
Since then she has featured in multiple high-capital films including the 2004 HBO film, 'The Life and Death of Peter Sellers', 2005 drama film 'North Country', 2007 crime film 'In the Valley of Elah', and the 2008 superhero film, 'Hancock' starring alongside Will Smith.
Theron's most recent notable appearances are in 'Mad Max Fury (2015) starring alongside Tom Hardy, 'The Huntsman Winter's War' (2016) as Queen Ravenna, 'The Fate of the Furious' (2017) directed by David Leitch, and in 'Gringo' (2018) starring as the president of a pharmaceutical.
As of 2019, she is set to star as a US Secretary in a romantic comedy film entitled 'Long Shot'.
Personal Life
In addition to her successful career, Charlize Theron has drawn similar attention following her activism. In 2007, she founded 'The Charlize Theron Africa Outreach Project (CTAOP). In the subsequent year, she was named the UN Messenger of peace in an attempt to support African Youths in fighting against HIV/AIDS.
She is also involved with multiple Women's rights organizations, is a strong supporter of animal rights, and is a current active member of PETA. As a supporter of same-sex marriage, she attended a rally to support that in Fresno, California in May 2009.
As of 2019, Charlize Theron resides in Los Angeles, California with her two adopted (South African) daughters. One of her adopted daughters, 7-year-old Jackson, was born male but identifies as a girl (transgender).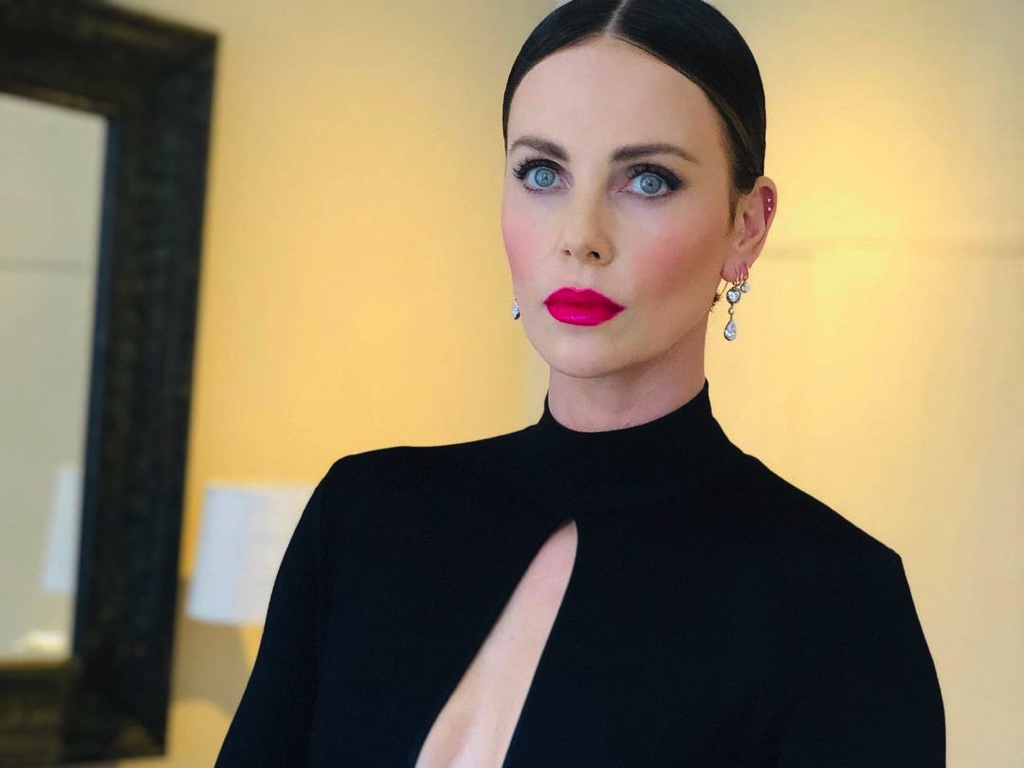 Dating Life – Is Charlize Theron Married?
Recently in 2019, Charlize topped the headlines after revealing that she had for ten years remained single, and was still waiting for a man 'to grow a pair and step up'. It is no secret that she one pretty lady, and judging from her age (she is currently aged 43), most of her fans would assume her to be engaged or married all the same.
Reviewing her past relationship history, Theron has been linked with several notable men. She had been in a three-year relationship with singer Stephan Jenkins, until they parted ways in October 2001.
In 2002, she was linked to Irish actor Stuart Townsend after they meet on the set of the film, Trapped. This was reported to have been her longest relationship with the duo living together in Los Angeles and Ireland, until their breakup in January 2010.
In December 2013, Charlize was confirmed to be dating American actor, Sean Penn. The two seem to have enjoyed a blissful relationship, having even announced an engagement in December 2014. Unfortunately, the two parted ways in June 2015.
Charlize Theron's Net Worth
When it comes to the wealth Charlie has garnered in the course of her professional life, it is no doubt astounding. In addition to that, she is also the owner of 'Denver and Delilah Productions' which is a movie production company.
As of 2019, Charlize Theron has an estimated net worth of $120 million.
Also Read: Lily Collins – Bio, Who is She Dating? -Husband, Family Life & Education