Statistics
Age:

30 years old

Date of Birth:

October 1, 1989

Birth Place:

Sacramento, California

Horoscope:

Libra

Full Name:

Brianne Sidonie Desaulniers

Occupation:

Actress, Filmmaker & Activist

Height:

5ft 7 (170.2 cm)

Nationality:

American

Ethnicity:

White

Children:

N/A

Education:

American Conservatory Theater
About Brie Larson
Brianne Sidonie Desaulniers, best known by her professional name, Brie Larson, is an American actress and filmmaker.
In the course of her professional career in the film industry, she has garnered critical acclaim following her notable roles in multiple commercially successful films such as Jump Street (2012), The Spectacular Now (2013), Don Jon (2013), Trainwreck (2015), Kong; Skull Island (2017), Captain Marvel (2019), and Avengers: Endgame (2019), just to mention a few.
It was through a continuous showcase of real talent and skill that marked Brie Larson successful from the very start. For her work, she has received multiple awards including an Academy Award, Golden Globe Award, a British Academy Film Award, and a Screen Actors Guild Award, among others.
In 2019, the Time magazine listed her among the '100 most influential people in the world.'
Through her success that she has repeatedly been viewed as a source of empowerment to most of her fans, especially women. That is further cemented by her advocacy and activism; which have equally contributed to her widespread popularity.
Read on to know more interesting details in regard to Brie Larson's life, including her early life, journey to stardom, love life, net worth and much more!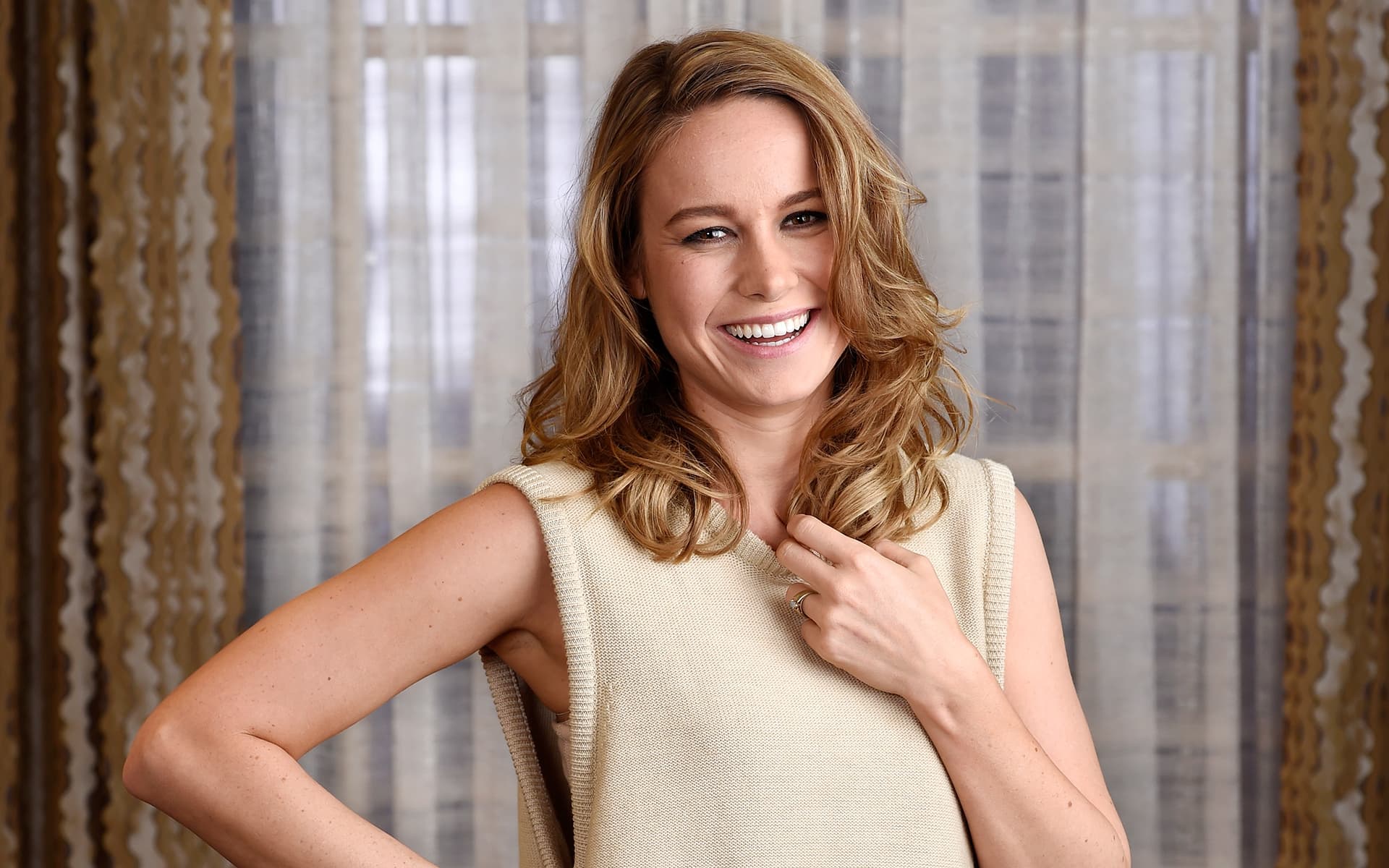 Bio, Early Life & Education
Brie Larson was born on 1st October 1989, in Sacramento, California to her parents Heather (mother) and Sylvain Desaulniers (Father). Reportedly, her parents were homeopathic chiropractors and ran the practice together.
She has one known sibling, a sister named Milaine. Having been brought up by a French Canadian dad, Larson majorly grew speaking French as her first language. As of her educational background, she was homeschooled -something she reveals to have allowed her to explore more innovative and abstract experiences.
Brie was only aged 6 when she first expressed her interest in the acting industry. In an attempt to pursue her passion, she was enrolled at the American Conservatory Theater in San Francisco. Following her tender age at the time, she would set a record as the youngest student to have ever been admitted to the program.
Unfortunately, her parents divorced when she was 7, prompting her to move to Los Angeles with her mom. Larson had a dysfunctional relationship with her dad, who she further reveals not to have been much interested in matters relating to his family.
The main reason why her mom moved to Los Angeles was to accommodate Larson's acting ambition. Having had limited financial means at the time, the three of them (Larson alongside her mom and sister) lived in a small apartment which as she defines it, 'was a crappy-one-room apartment…'
Despite the hard times, Brie Larson often recounts the fond memories they had during that period and credits her mom for having done the best she could for them.
Rise to Stardom
Brie Larson had her first major role in the WB sitcom, 'Raising Dad' (2001) casting as Emily. This was later followed by an appearance in an ABC sitcom, Hope & Faith. In 2003, she starred in the Disney Channel movie 'Right on Track', starring alongside Beverley Mitchell.
At the age of 11, Brie Larson developed a new interest in music, which was reportedly after she learned to play the guitar. Although quite young at the time, she began self-recording and uploading tracks to her own website.
One song she recorded, 'Invisible Girl', was quite a success and even received airplay on KIIS-FM. Interestingly, the song was inspired after she failed to get cast as Wendy Darling in the 2003 film, Peter Pan.
Soon after, she signed a recording deal with Tommy Mottola of the Casablanca Records. She would go ahead to co-write more songs with more songwriters which incidentally, were mainly about failed opportunities.
Her most notable success in the course of her musical career was one of her music singles 'She Said' which was featured in the MTV series Total Request Live. The track was also featured in the Billboard weekly listings of most played videos and peaked #31 on the Billboard Hot Single Sales.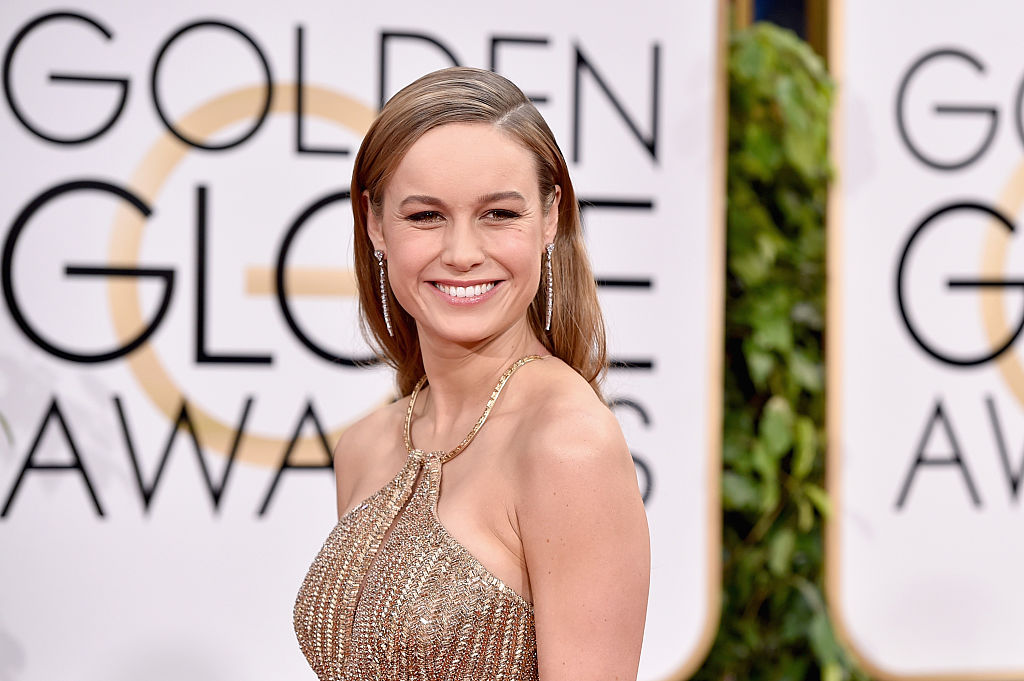 Acting Profession
In 2009, Brie Larson was cast in the Showtime comedy-drama series, 'United States of Tara' playing the role of Kate Gregson, a sardonic teenage girl coping with her mother's dissociative identity disorder.
She was credited by The New York Times for finding nuance in her role and effectively portraying a 'real teenager'.
In the few years that followed, Larson remained relevantly active in the film industry, featuring in multiple films –which although were not as much of commercial success, played a vital role in her establishment.
In 2012, she expanded to film making and co-wrote and co-directed the short film 'The Arm', alongside Jessie Ennis and Sarah Ramos. The film was a success and it won a special jury prize during the Sundance Film Festival.
By 2015, Brie Larson had established herself in the film industry, not only as an actress but as a filmmaker as well. In the span of these three years, she was cast portraying notable roles such as that of a seductive teenager in the Drama film 'The Trouble with Bliss' and as a high school student, Molly in '21 Jump Street' –which was an adaptation of a 1980s police procedural TV series.
'21 Jump Street' was a huge commercial success, having grossed earnings exceeding $200 million.
In 2015, she portrayed the role of Amy Schumer's character sister, in the comedy 'Trainwreck' which grossed over $140 million against its $35 million budget. Not long after, she starred in 'Room', an adaptation of a novel by the same title written by Emma Donoghue.
Larson's role in Room was received with worldwide acclaim and she won multiple awards including the Academy Award for Best Actress, Golden Globe, and BAFTA awards in the same category.
Following her success, she was cast in more subsequent high-budget films, among them 'Kong: Skull Island' co-starring Samuel L. Jackson and Tom Hiddleston. The film once more became a huge commercial success earning over $566M worldwide.
In 2019, Larson cast a leading role in the Marvel Cinematic Universe superhero film, Captain Marvel starring as Carol Danvers/ Captain Marvel, thus setting a record as Marvel Studio's first female-led film.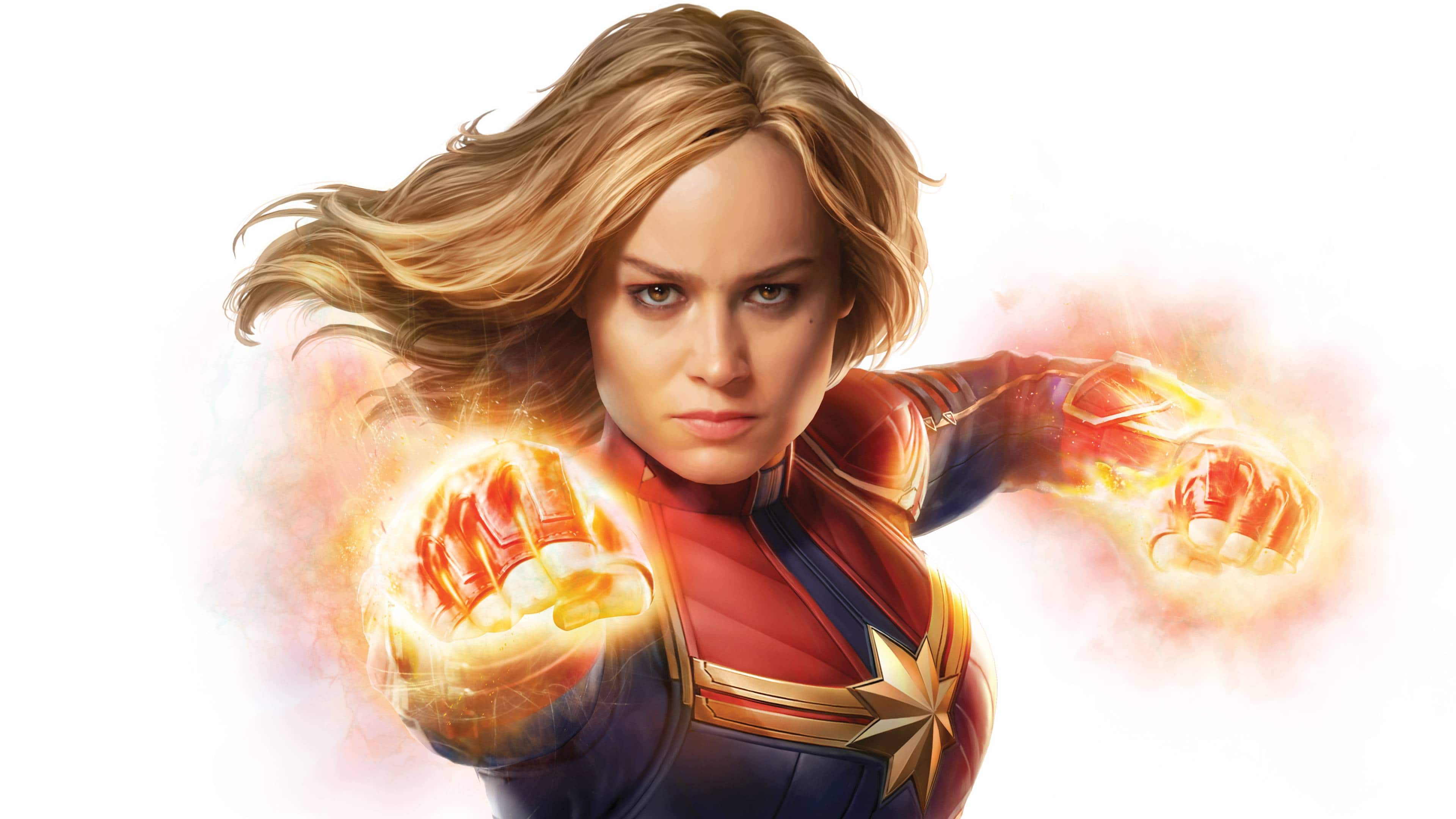 Initially, she was a little bit skeptical about taking such a huge role, but she later agreed after viewing it as a chance to empower young women. She later reprised her role in Avengers: Endgame, which she had, reportedly filmed before Captain Marvel.
Captain Marvel was a huge commercial success collecting over $1 billion worldwide. Avengers: Endgame grossed over $2 billion worldwide, ranking as the second highest-grossing film of all time.
Personal Life: Activism and Advocacy
Besides her successful professional career, Brie Larson has drawn similar attention following her activism. She uses her celebrity status to fight for gender equality, and advocate for sexual assault survivors. According to her, she would rather put it all in line and be an activist for the rest of her life, because it never feels right to her to just keep quiet.
In 2017, she was among the few celebrities who raised funds for the Motion Picture & Television Fund, a charity organization which offers assistance to elderly members of the industry. She also took part in the Women's March on Washington, criticizing Trump's policies on transgender rights.
In 2018, her activism and advocacy efforts were honored at the Women in Crystal + Lucy Awards.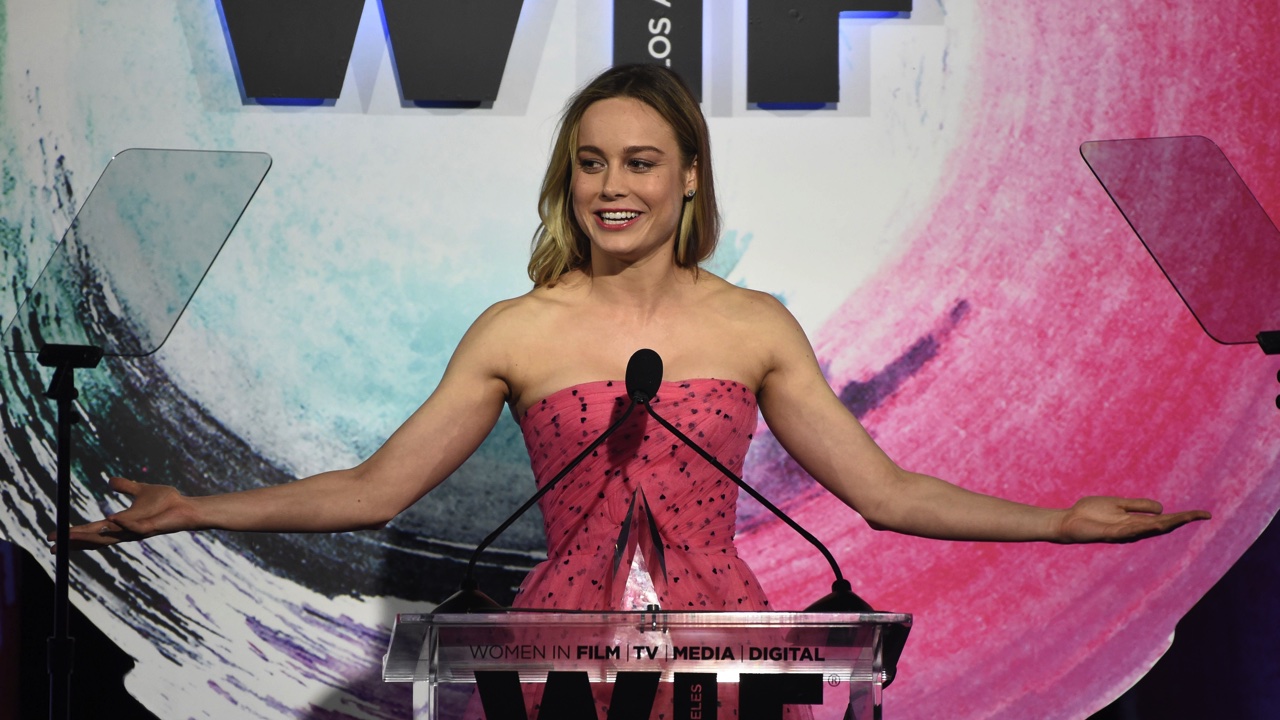 Dating Life – Is Brie Larson Married?
Brie Larson has often been described as a reticent who prefers to keep most of her personal life details private. However, that is not always as easy, judging from the fact that she is not just any celebrity, but a gorgeous one as well.
Larson's relationship life has proved to be quite active, having been linked to several notable male celebrities in the past. 2006-2007, she was in a relationship with fellow actor Cody Linley, after the two met on the set of the movie Hoot. They dated for about a year, before calling it quits.
She was next linked John Patrick Amedori in 2008, but it was never quite clear how the couple met. Nonetheless, the two seem to have enjoyed a smooth relationship extending for a period of four years before they finally part ways.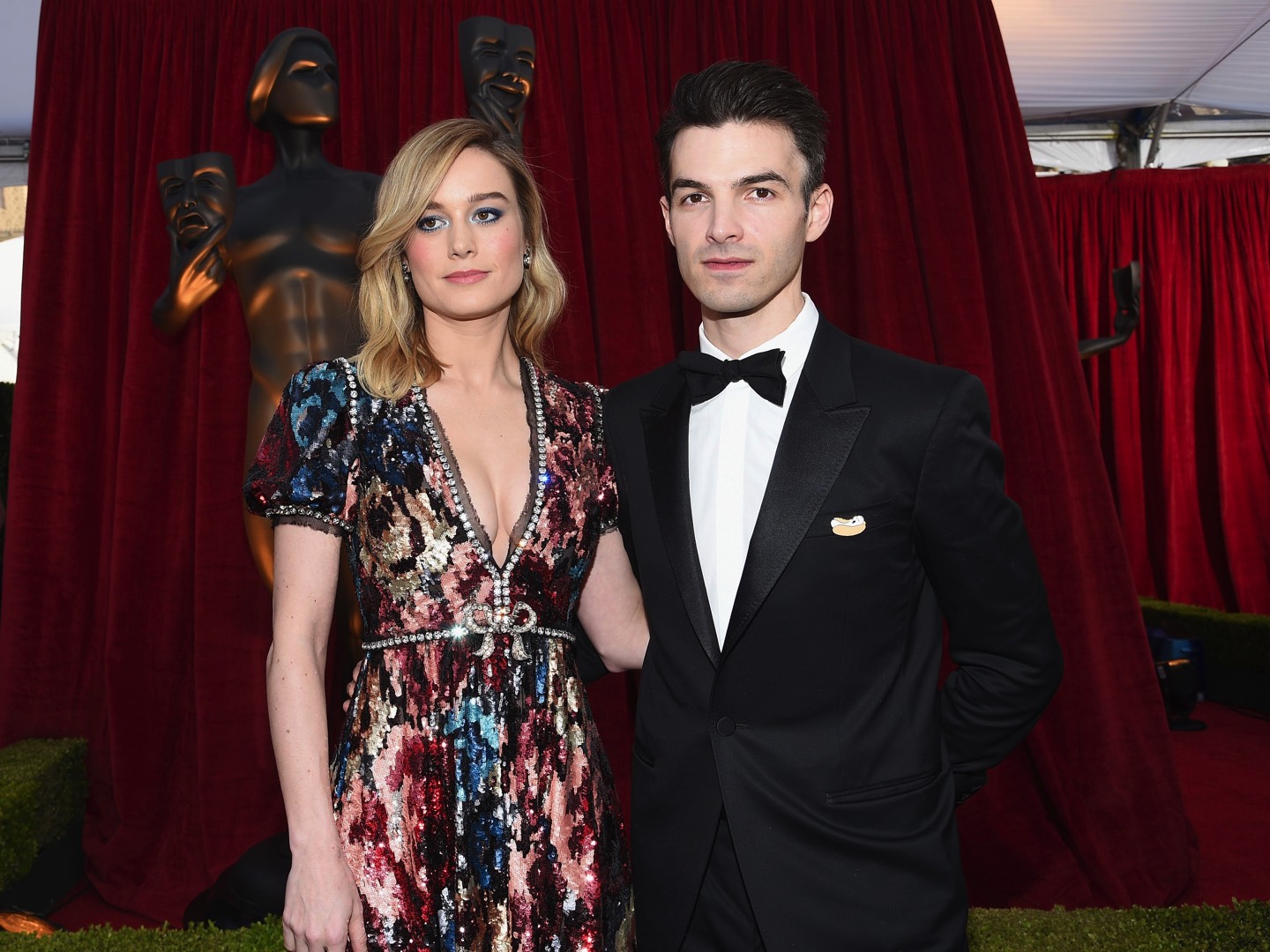 In 2013, Larson began dating musician Alex Greenwald, lead musician of the Phantom Plant band. They two enjoyed a blissful dating life and were much aired by the press. In 2016, the duo got engaged and cohabited in Hollywood Hills, Los Angeles. However, the couple recently in 2019 made headlines with news that they had split.
Much to the disappointment of her fans, Brie Larson did not reveal quite exactly what happened.
Brie Larson's Net Worth
Now clocking the thirties' it is no secret that Larson has achieved significant success in her professional career in the film industry. Her most recent cast in the Marvel films is not only bound to add to her professional success, but to her net worth as well.
As of 2019, Brie Larson has an estimated net worth of $10 million.
Also Read: Lily Collins – Bio, Who is She Dating? -Husband, Family Life & Education