Amanda Elise Lee
Biography
Statistics
Age:

35 years old

Date of Birth:

December 13, 1986

Birth Place:

Canada

Horoscope:

Sagittarius

Full Name:

Amanda Elise Lee

Occupation:

Instagram star, model, certified fitness trainer

Height:

5 feet 6 inches

Nationality:

Canadian

Ethnicity:

White
About Amanda Elise Lee
Amanda Elise Lee is an Instagram model who isn't shy about posting her perfectly-shaped booty on social media. Elise has made a name for herself by posting photos of her sculpted body on social media while wearing all manner of sexy outfits. There are photos of her in bikinis, booty shorts, and thigh-highs.
Lee's 12 million followers on Instagram have a front-row seat to her vast array of sexy snaps. However, there is so much more to Amanda that what she posts on social media. This article will look at her life growing up, the challenges of being a social media model, her content, and what she is attracted to in men.
She opted out of journalism to become a fitness trainer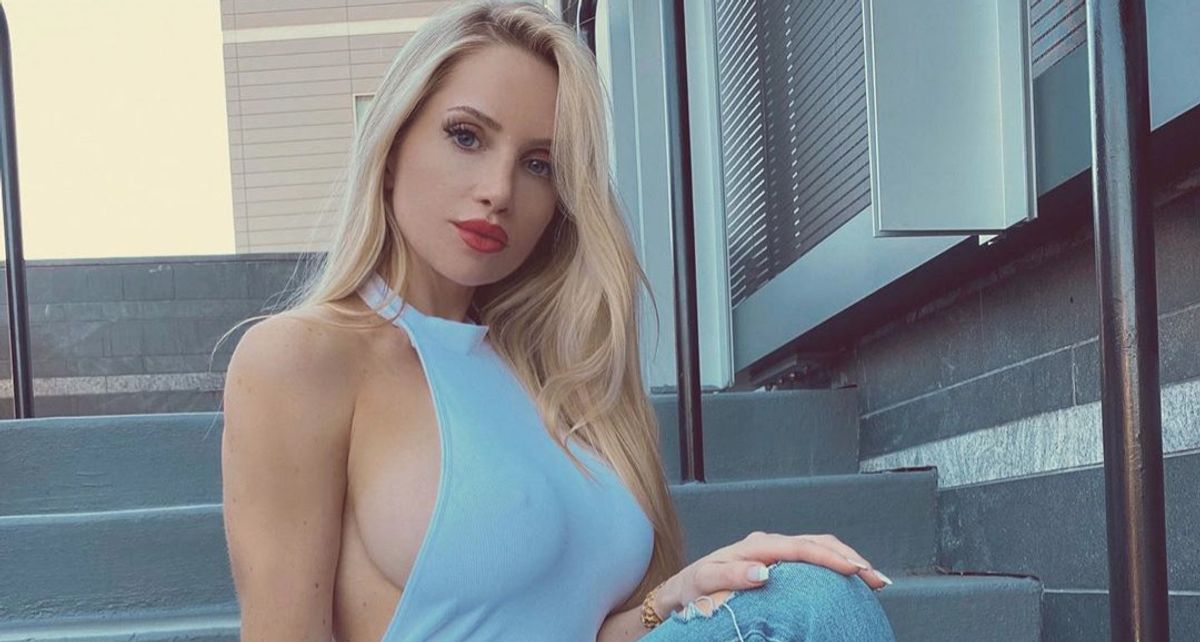 Amanda Elise Lee was born on 13th December 1986 in Canada, and she grew up alongside four siblings. Her desire for perfection was evident from a young age. Amanda would spend hours on end dressing up her dolls until they looked perfect.
Lee's father was wealthy, and he raised Amanda and the kids in Beverly Hills. However, the situation changed after Lee's parents got a divorce. The family continued living in Beverly Hills, but it was tough to adjust to the new financial situation. Amanda told Cosmopolitan:
"It's basically the Instagram of real life. Everyone is perfect. Everyone has designer clothes and a brand-new Range Rover at age 16."
Amanda had to go through therapy to deal with her parent's divorce, and she revealed that the memories of that tough time haunt her up to today. After high school, Amanda planned on being a journalist, and she studied creative writing at Sarah Lawrence to take a step towards achieving that goal.
However, after completing her course, Amanda chose not to pursue journalism, and instead, she got a fitness certification. She created her Instagram page as a means of marketing her services. Amanda believed that she could make it, but her boyfriend at the time thought otherwise. She told Cosmopolitan:
"No one was really doing it at the time… He told me, 'You're not going to make big money doing this. You're wasting your time. But I just knew. I just believed in it."
She rose to fame after video model Michelle Game tagged her in an Instagram post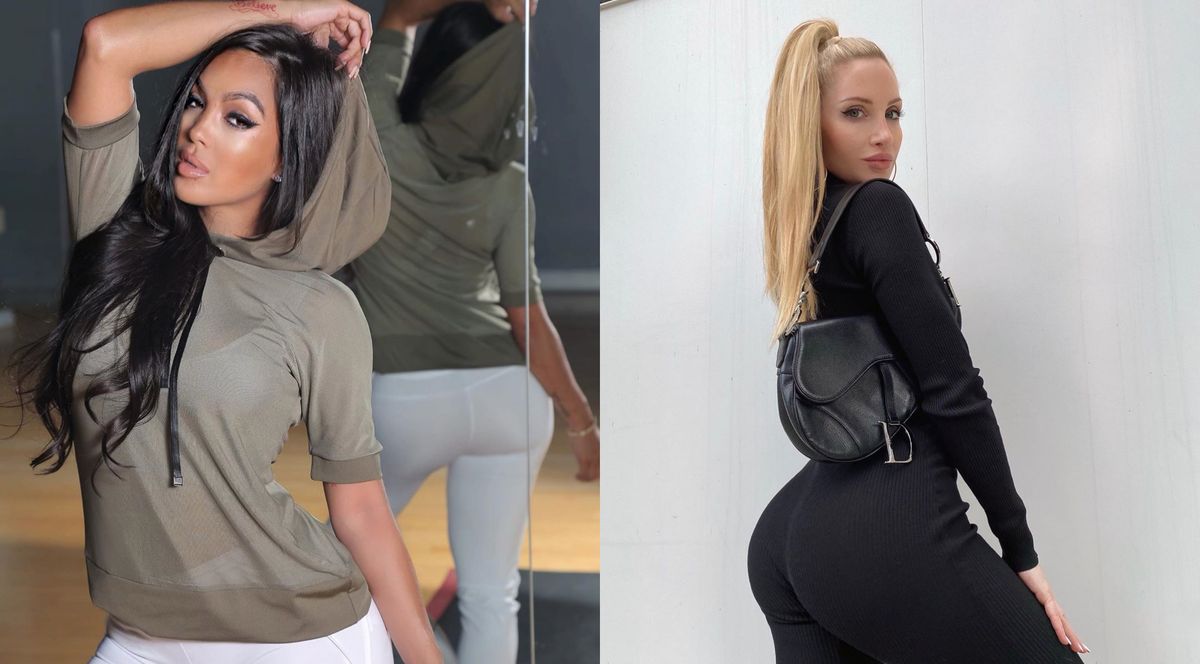 Amanda earned a few thousand followers after creating her Instagram account, but the account really blew up after one of her clients, Michelle Game, tagged her on an Instagram post. She told Men's Health:
"She had 80,000 followers at the time, and one day she asked to take a selfie together. She posted it and tagged me and my page blew up, and people were asking for my workouts, to purchase workouts, stuff like that. I decided to go with it and change my page to a more fitness-type page and it started growing really fast from there."
She originally intended for her channel to focus on fitness, but she learned that if she wanted her following to increase, she had to post seductive photos. She was impressed by the response she got after she started posting seductive photos on Instagram, and so she decided to stick with it.
Amanda then started to receive calls from supplement companies and clothing manufacturers who wanted to hire her to market their products.
She is obsessive about the details of her photos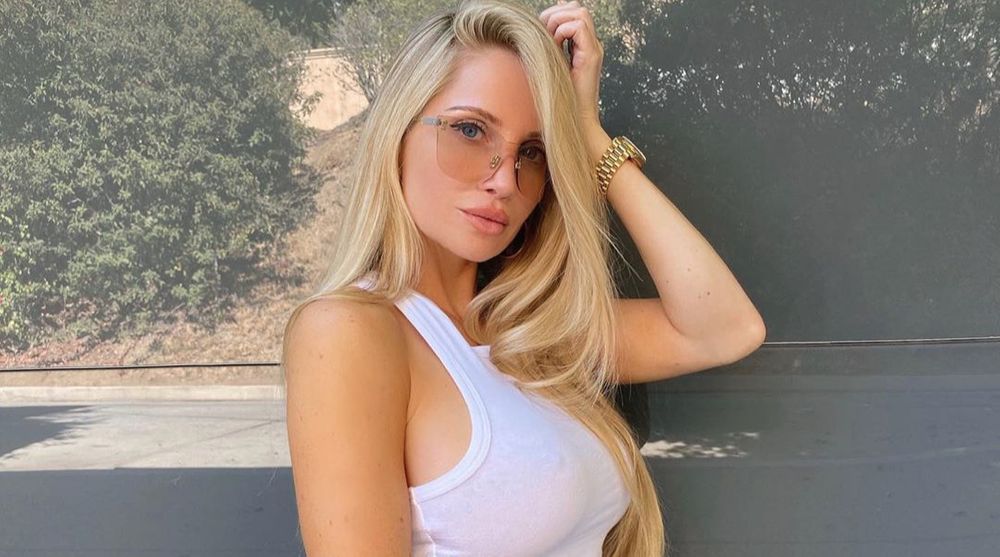 Amanda's main photographer is her mother. Amanda's mom takes hundreds of photos of Amanda, but only a few end up on Instagram. It takes about an hour and several changes to her hair and clothes to complete one shoot. Amanda then takes an extra 20 minutes to choose and edit the photo that will appear on her page.
Amanda will not post a photo if it isn't perfect, and sometimes it affects her posting schedule. She told Cosmopolitan:
"I definitely stress about posting content frequently enough. I might not always have the greatest background or a brand-new outfit every day, and it stops me from posting as often as other girls who post booty selfies daily."
The nervous wait for likes and comments starts immediately after she posts a photo. Amanda usually gets her fair share of good and bad comments. Sometimes the negative comments get to her, but she is learning to cope with them. Amanda's mom talked to Cosmopolitan about the pressure that Amanda feels when posting a photo:
"She still gets anxious. There's a lot of pressure to keep up with daily posting and people tend to be critical of your looks. She gets overwhelmed. There's a side of Amanda that no one sees."
Social media has negatively affected her mental health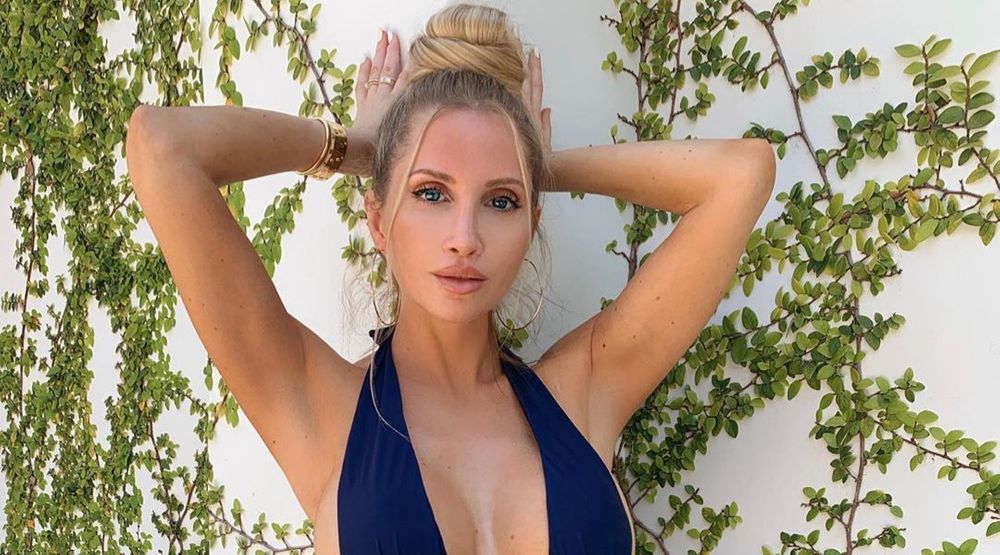 Amanda talked to Cosmopolitan about how social media has affected her mental health:
"Once I got all the followers, I reevaluated things – like, is this really me? For my mental health, I don't want to get so wrapped up in perfection. I want to be more confident in myself without trying so hard."
Amanda is always under a lot of pressure to deliver content to her fans. She has built her brand on being sexy, and she loses followers anytime she posts a photo that isn't sexy. She told Beyond the Interview that she loses close to 70,000 followers every time she posts a photo in which she isn't wearing a bikini. However, she now realizes that she has to remain true to herself rather than struggle to impress her massive following. Amanda said:
"I used to be worried about losing followers. I was only going to post what appealed to people, and then I just got to a place where I realized you kind of just have to be yourself. You have to post what you feel is authentic to you, what you like, and if you lose followers, you lose followers."
She wants to add substance to her content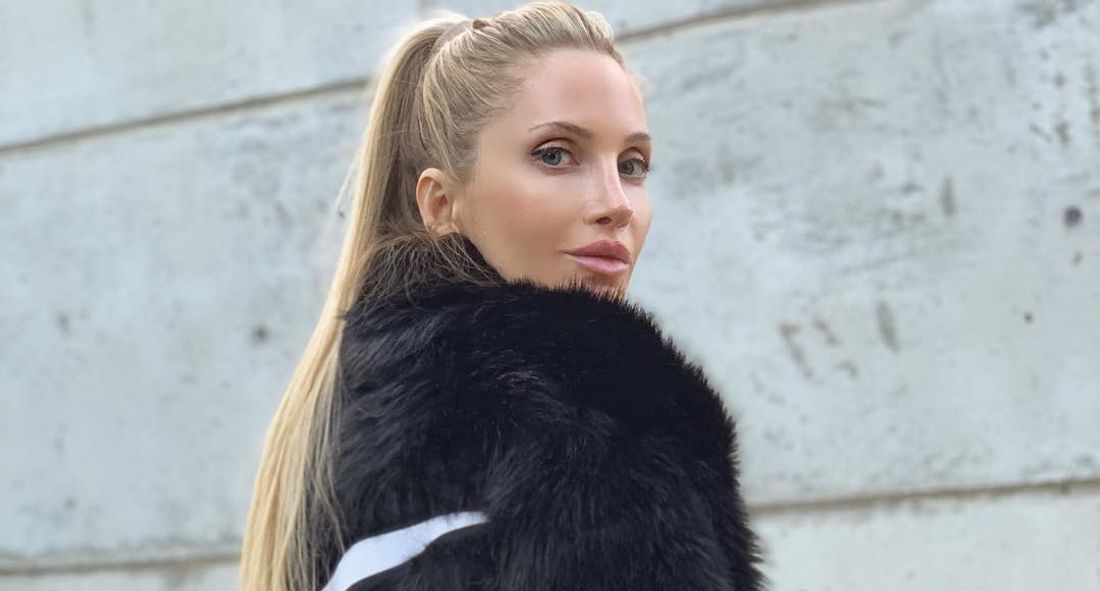 Amanda's content mainly involves looking sexy and promoting various brands. She doesn't mind posting such content, but she wants her social media pages to have more substance. Amanda wants to have posts with friends, and photos that don't necessarily align with her brand. She said:
"I don't look down on Instagram modeling, but I've done that. I want to have a bit more substance than posting sponsored posts for other brands… I want to post more with friends, wearing outfits that I like even if they don't photograph well."
Amanda also wants to help people with her content, and it's one of the main reasons why she posts fitness videos. She wants to help people achieve her fitness goals.
She is attracted to confident and aggressive men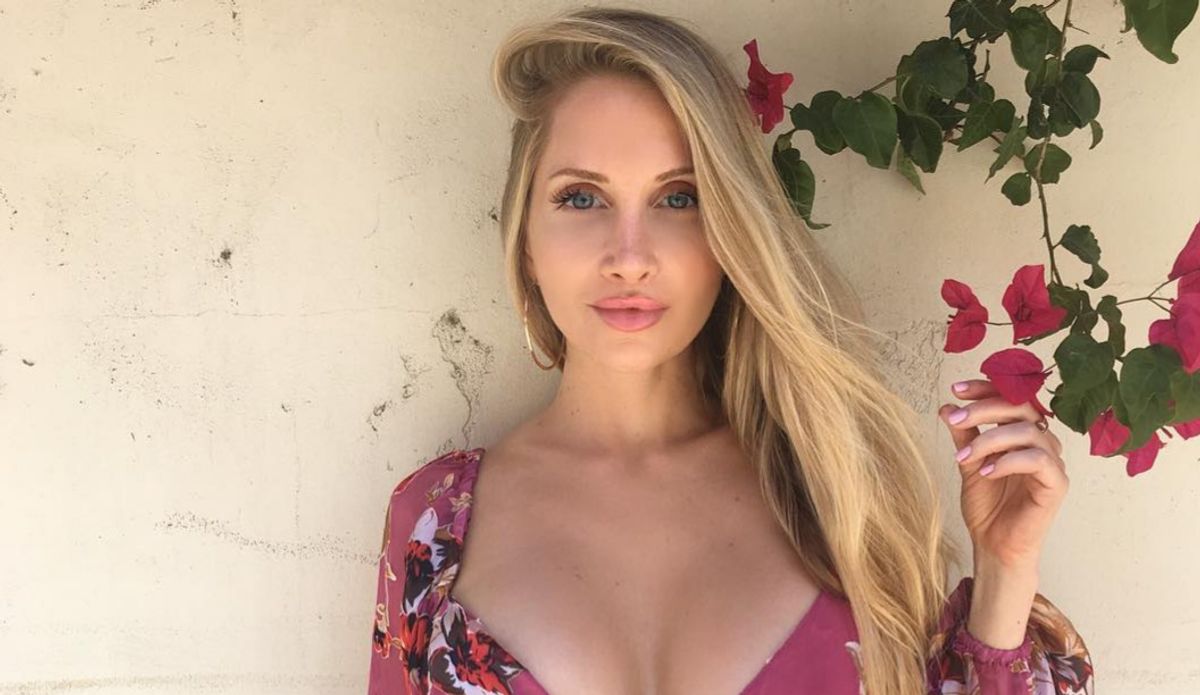 Amanda has been quite secretive about her love life, but she has revealed the type of men she is attracted to. She told Beyond the Interview:
"I've just always been more attracted to guys who have been very open, very forward, very aggressive. That's a turn on to me. I want someone who's going to be obsessed with me. I think it's a combination of confidence and an aggressive personality. You know what you want, and I like that."