Amanda Elise Lee
Biography
Statistics
Age:

33 years old

Date of Birth:

December 13, 1986

Birth Place:

Canada

Horoscope:

Sagittarius

Full Name:

Amanda Elise Lee

Occupation:

Instagram star, model, certified fitness trainer

Height:

5 feet 6 inches

Nationality:

Canadian

Ethnicity:

White
About Amanda Elise Lee
Amanda Lee is a Canadian born social media star, a certified fitness trainer and a fitness model. She is best known from the glamorous photos and butt-sculpting workout videos she shares with millions of fans on her Instagram profile.
Amanda reportedly rose to prominence after a famous dancer tagged her post on Instagram with the caption that her body was 'Inspirational.' She knew she had made it when her followers count on Instagram topped 100k.
Today, Amanda is a fully qualified Pilates instructor, personal trainer, and a swimsuit model who inspires millions of fans on Instagram.
Working in Los Angeles has enabled her to attract the attention of some of the world's most popular magazines. She was featured in a Cosmopolitan article titled '6 Moves to Get the Best B**t Ever' alongside another Fitness Model named Jen Selter.
She has also been featured in other popular magazines including the Esquire and Maxim.
Read on to know more interesting facts relating to her professional life, dating life, net worth and much more!
Amanda Lee's Bio & Early Life
Amanda was born on 13th December 1986 in Canada. Although there's not much information revealing about her parents, we do know that she is the second eldest of her five siblings.
Her mother, who she sometimes features in her posts was also a fitness enthusiast. She worked as a personal trainer and instructor, and so keeping fit and healthy has always been a key factor in Amanda's life.
Initially, the fitness world did not always intrigue her. But after joining high school, Amanda developed a keen interest and started hitting the gym. As she says, she used to be skinny and scrawny – which always made her shy about her appearance.
Therefore, keeping fit and working out played a major role in maintaining her confidence during her teen years.
After completing high school, Amanda proceeded to college to study modern dance. Her activities in college ensured that she remained fit, but she still felt that she needed more. So, with her mother's encouragement, Amanda took more interest in fitness and started working out seriously with weights.
Little did she know that she had just embarked on what would become a professional career.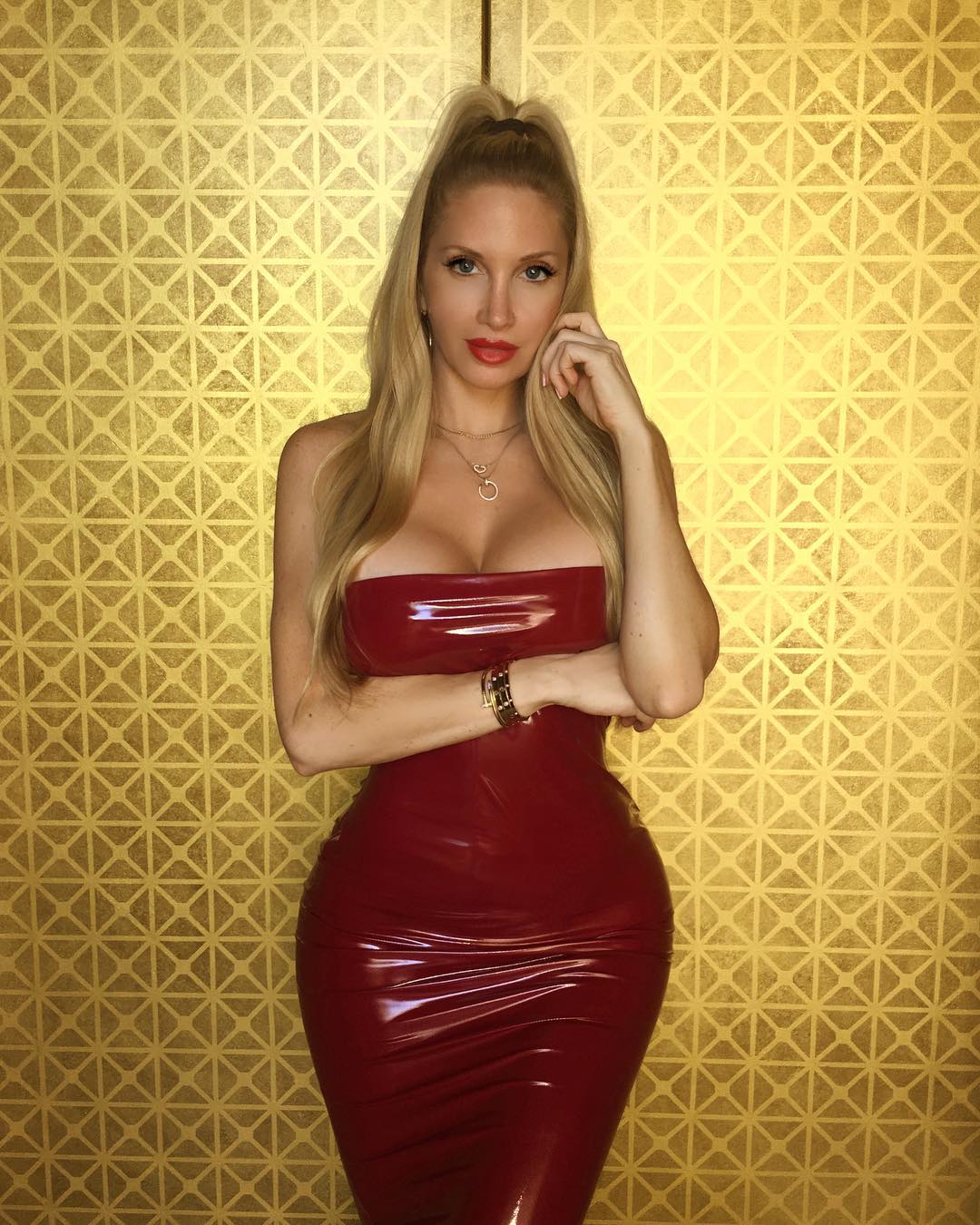 Amanda Lee's Career
With time, Amanda was eventually able to craft her dream body from the vigorous workout sessions. She became active on social media and started posting photos and videos on her Instagram and Facebook pages. She also opened her YouTube channel where she would share her workout sessions with her fans.
The real breakthrough in her career was after she was tagged in a famous dancers Instagram account. Soon after, her account 'flooded with followers' and the demand for her glamorous photos and workout sessions rose, consecutively.
In response to her fast-growing popularity, Amanda said, 'Once I got all the followers, I reevaluated things – like, is this really me…?' she explained that with the new popularity, she was now faced with the pressure of looking perfect 24/7.
To most of her fans, Amanda stands out because of her belfies (butt selfies) and gorgeous body looks. But according to her, she did not start posting the belfies recently. Like she says, 'I was obsessed with the whole butt thing before it became popular.'
She insists that even though she has had breast implants, her butt is all natural. Amanda explains that this is as a result of hitting the gym five days a week – 90 minutes a session.
After a shoot, she spends at least 10 minutes choosing the perfect photo, and another 10 minutes editing and filtering. She says, 'It is funny how you can really enhance the way your butt looks with certain angles of lighting… I will take hundreds of photos just to get the perfect one."
She trains her thighs by doing squats, lunges, leg raises and step-ups in order to maintain the toned muscles she has built.
On a 'heavy day' (like she refers them), her routine involves squats, leg presses, walking lunges, and using weights. Her typical 'lighter day' involves a centered workout for her lower body such as frog jumps, step-ups, side-to-side steps, and jumping lunges.
Her fast growing fame led to her being noticed by well-known magazines. Besides being featured in popular magazines, Amanda is also an ambassador for various sports companies including Ephlabs.
She does modeling shoots with seductive swimwear and short curve-hugging dresses. Speaking to the Cosmopolitan, she revealed that she earns up to $20k per sponsored post. Well, that explains why she puts up all the effort in maintaining a perfect body.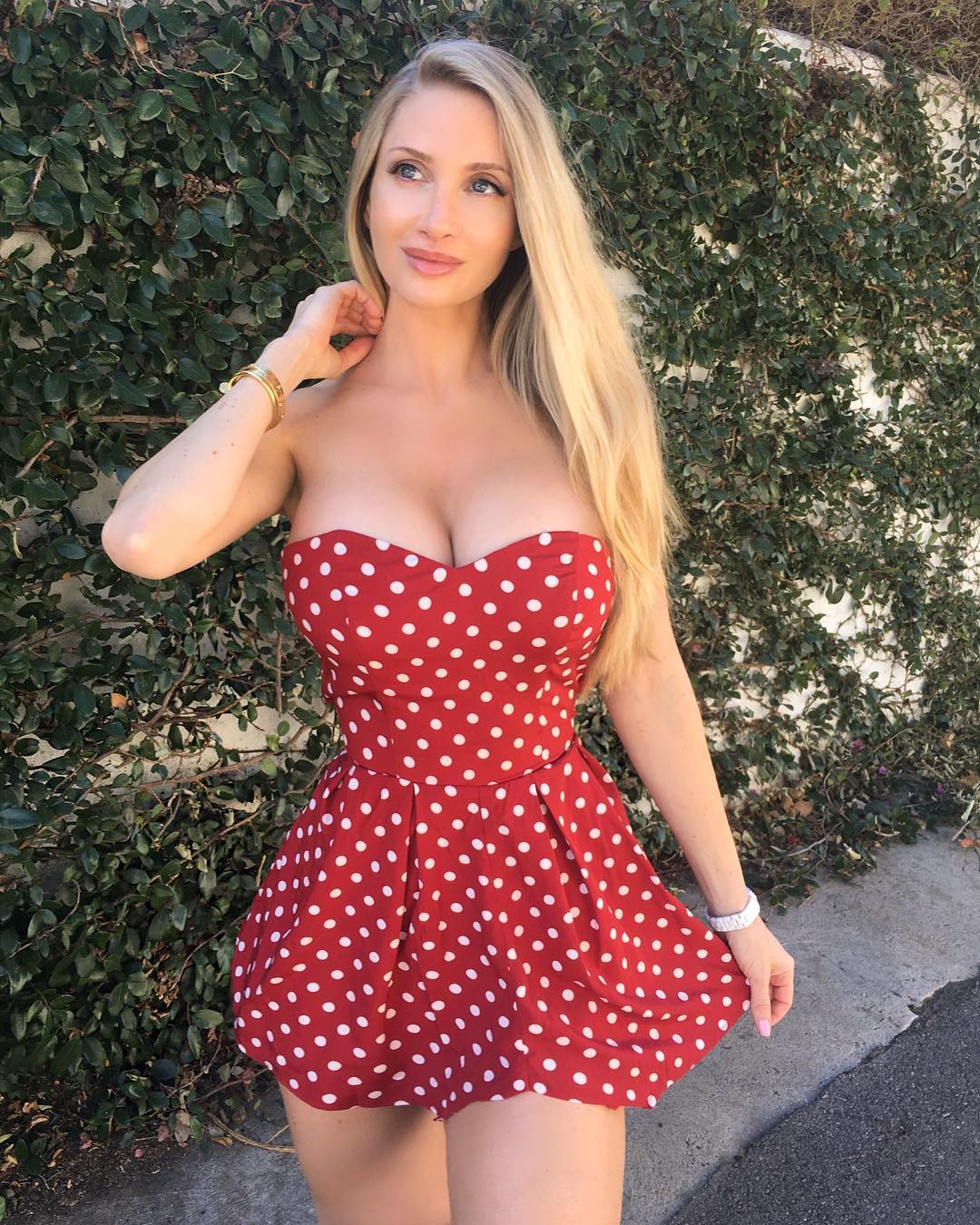 Amanda Lee's Personal Life – is she dating anyone?
Amanda is the typical 'everyday crush' to a majority of her fans, especially of the male category. As you can guess, that has everything with her alluring body features and gorgeous looks. It is, therefore, not uncommon to come across men confessing about their undying love for her on the various online platforms.
Now at the age of 32, most of her fans are always curious about her dating life – with most of them inquiring about the presence of a man in her life. Amanda is yet to be married and prefers focusing on her career rather than being involved in any serious relationship.
She is very secretive of her personal life since she has never been spotted in public with anyone on a date. She has never introduced any boyfriend to her fans either. But we do hope that Amanda will soon break the suspense about her love life.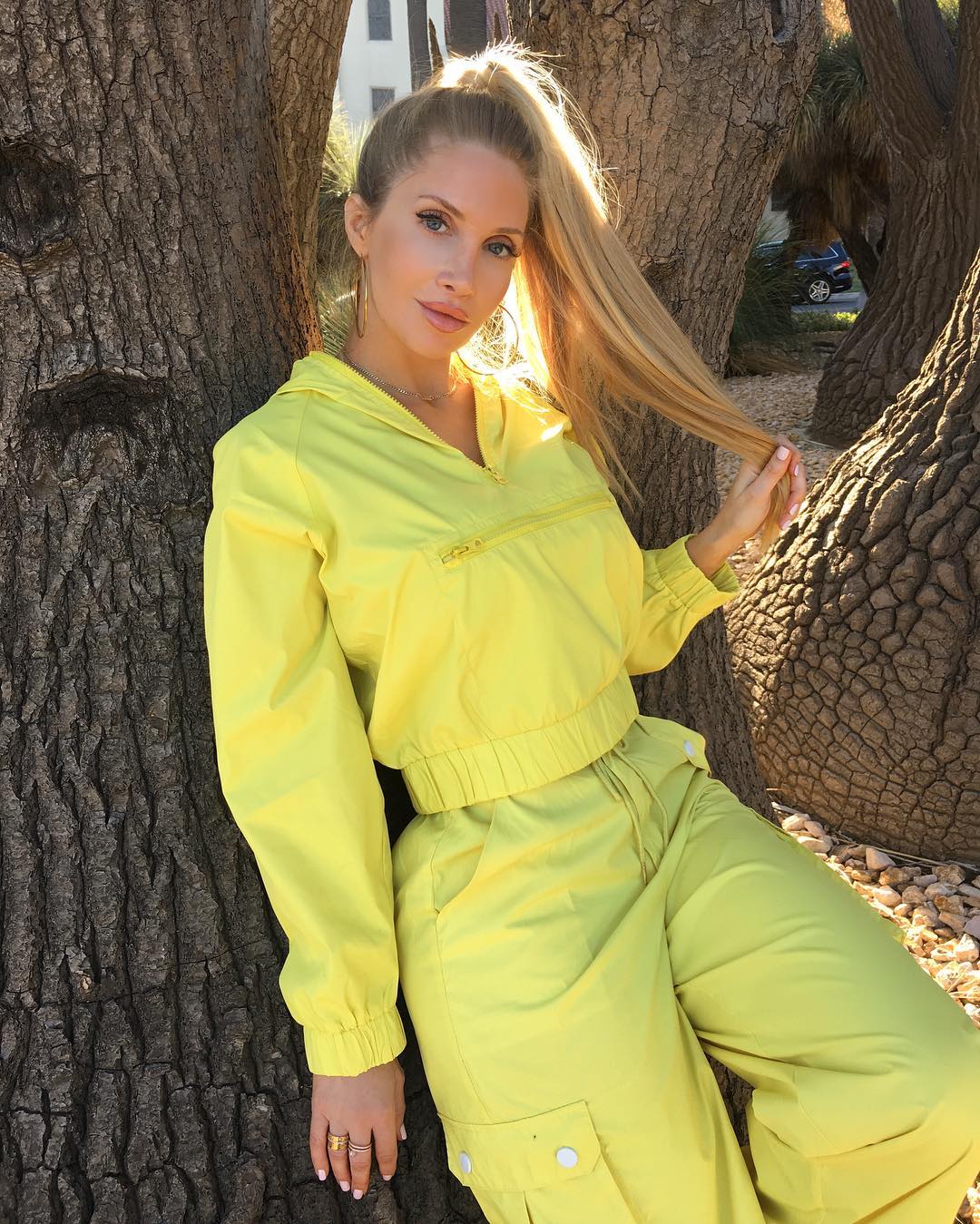 Amanda Elise Lee net worth
Over the years, Amanda has managed to build her debut career around her seductive body. She earns handsomely from her Instagram posts where she is reported to pocket up to $21k per single sponsored post.
She is also an entrepreneur with her own line of businesses. As of her lifestyle, Amanda maintains a very lucrative and flashy one indeed. Among her collection of cars is a Bentley and Range Rover.
As of 2019, Amanda's net worth has been estimated to be over $1 million. The figure will, however, be official once she reveals her real net worth.
Amanda Lee's Body Measurement
She stands at a height of 5 feet 6 inches, weighs approximately 56 kg, and has body measurements of 34-22-38 inches. To complete the beauty package is her blonde hair, enhanced breasts, and curvy body. It is no wonder why she drives her fans crazy.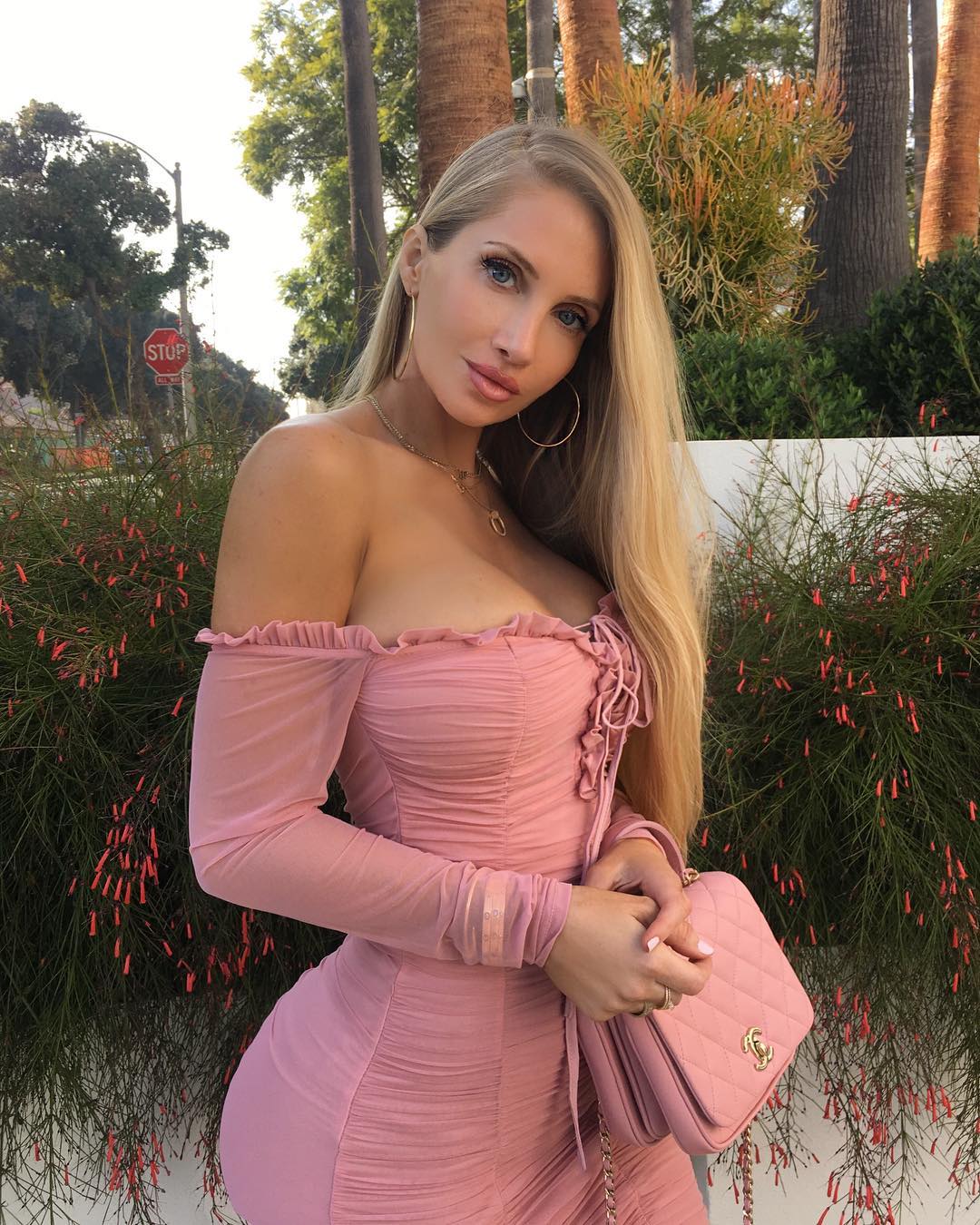 Also Read: Sommer Ray – Bio, Is She Dating Anyone?, Net Worth, Family & Early Life