Monica Lewinsky is a woman reinvented. Following news of her affair with former US President Bill Clinton, the world vilified Monica: Late-night hosts made her the subject of crude jokes, rappers name-dropped her over 100 times, and tabloids published every detail of her life, making sure to link it to the sex scandal.
Clinton got off scot-free with his presidency and marriage intact. The affair and subsequent impeachment would forever blot his tenure in the Oval Office, but that repercussion pales in comparison to the nightmare endure by Monica.
Thankfully, Monica Lewinsky now stands proud as a survivor of unfair global shame and an advocate for change.
Monica Lewinsky is an anti-bullying advocate who's working to eradicate cyberbullying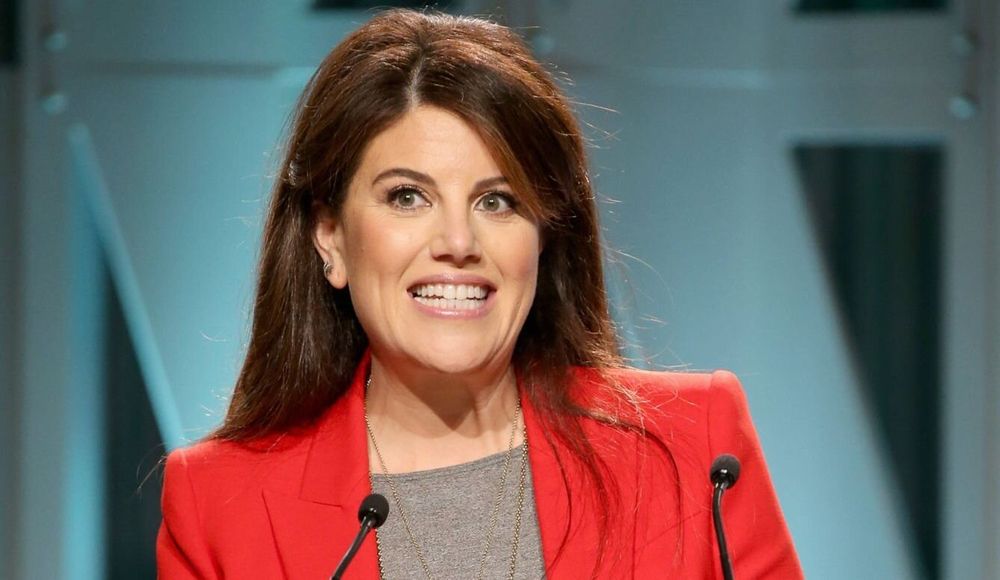 Monica Lewinsky's initial attempts at taking control over her narrative failed miserably. She signed a lucrative book deal but didn't profit from it as she used the proceeds to settle her legal bills. Jenny Craig canceled its contract with Lewinsky following public discontent over her association with the company.
Lewinsky launched a handbag line that failed to get off the ground. Employers binned her job applications due to her notoriety, and a brief stint as a reality TV host ended in disappointment. Lewinsky crossed The Atlantic to start over in London, where she pursued a master's degree in psychology.
"I wanted a job, I wanted a husband, I wanted kids," she told The New York Times. "I wanted to be treated normally." Unfortunately, Monica Lewinsky couldn't escape the shadow cast by the Clinton scandal.
More than a decade after becoming an international sensation, Monica was broke, still living off of her parents, and unwilling to cash in on her story, despite the myriad of offers from publishers and production houses.
Lewinsky found her route to redemption as the embodiment of the consequences of online bullying. She followed up an eye-opening essay on Vanity Fair with a TED Talk that detailed the damaging effects of bullying. Monica used her experiences to focus the world's attention on the growing epidemic of cyberbullying.
"In 1998, I lost my reputation and my dignity," Monica said. "I lost my sense of self. When this happened to me, 17 years ago, there was no name for it. Now we call it cyber-bullying."
Monica Lewinsky is now an outspoken advocate against bullying of all sorts and is involved with multiple anti-bullying campaigns. As part of Bullying Prevention Month 2021, Monica has started an awareness campaign to direct people to organizations dealing with online abuse.
"I'm doing an awareness campaign, and each day I'll highlight an org that can be helpful to shifting this social pandemic of online abuse, cyber-bullying and harassment."
Monica might have a successful Hollywood career ahead of her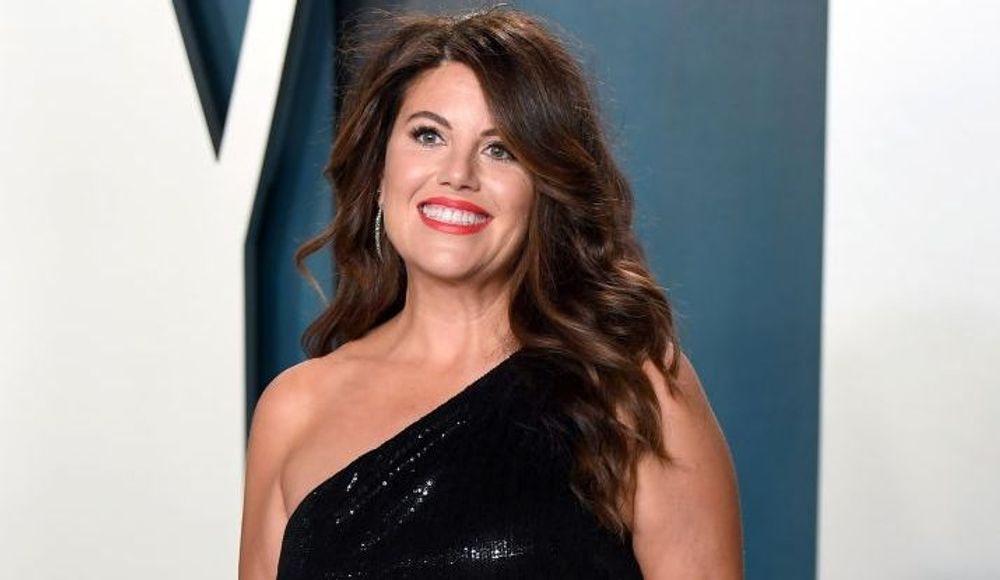 Following Monica's triumphant return to the public limelight, Hollywood predictably re-cast an envious gaze at her, eager to profit from her story. Producer Ryan Murphy ran into Monica Lewinsky at a party and convinced her to produce a series about the scandal.
"I told her, 'Nobody should tell your story but you, and it's kind of gross if they do,'" Ryan told The Hollywood Reporter. "If you want to produce it with me, I would love that; but you should be the producer and you should make all the goddamn money."
Lewinsky figured that even if she turned Murphy down, someone else would tell the story. Murphy offered her the opportunity to control the narrative. She collaborated with the famed producer to create the FX series Impeachment: American Crime Story.
As a producer, Monica could steer the series whichever way she wanted, and she chose to tell the truth, even when it didn't favor her. She insisted that the series portray her relationship with President Bill Clinton as consensual and advocated for the inclusion of a scene where she flashes her underwear at Clinton.
"More than that, it was really, 'I shouldn't get a pass,'" Monica told Savannah Guthrie. "I thought that was important. I think truth and context were really missing in the beginning of 1998 throughout the process, and I hope those are all things that we brought to the show. People are going to be very surprised when they watch it, at the things they didn't know happened."
Monica has also executive produced a documentary on HBO Max titled 15 Minutes of Shame. In the documentary, she partners with Max Joseph to detail the harmful effects of society's impulse to criticize without adequately examining the facts. Lewinsky talked to People about what she wishes to achieve with the series:
"The larger goal is how to move the conversation forward, a collective shift around the kind of blame that was put on a young person. And so if part of that footnote is that I am the last young person [who has] a presidential scandal sit on her shoulders, that's okay. Then I feel like I've accomplished something."
At 48, Monica looks set to have a prosperous future in Hollywood. Through her production company Alt Ending, Lewinsky penned a first-look production deal with 20th Television. Karey Burke, the president of 20th TV, said that Monica had impressed the company with 'her instincts as a producer, and her desire to bring provocative, untold stories to the screen.'
Monica is dating but is unsure whether she'll get married
Most would agree that Monica Lewinsky has earned the right to keep her relationships private. She did reveal in her 2014 Vanity Fair essay that she dates, but every relationship stirs memories of her 1998 love affair. She added that she'd learned how to identify men who approach her for selfish reasons:
"I've become adept at figuring out when men are interested in me for the wrong reason. Thankfully, those have been few and far between. But every man that has been special to me over the past 16 years has helped me find another piece of myself – the self that was shattered in 1998. And so, no matter the heartbreak, tears, or disenchantment, I'll always be grateful to them."
In September 2021, Monica told People that she wouldn't publicize her relationships, but she appreciated her experiences with past lovers. "Those relationships are very precious to me, even the one or two who turned out to be putzes," she said.
Lewinsky is still dating, but unlike before, she feels no pressure to marry. "I do date," Monica told the publication. "I'm not married yet. I don't know if that will happen or not, and I'm more okay with that than I used to be."
Monica has a strong support system consisting of friends and family. "My connections to friends and family are what's most important to me," she added. "People who can make me laugh are golden." Lewinsky's mom, Marcia Lewis Straus, remains a central figure in Monica's life. She continued:
"Her ability to say, 'It will get better. You'll be able to go outside one day and not wear a hat. You'll be able to walk down the street one day' – she was right."
Monica doesn't need an apology from President Clinton but feels that he should offer one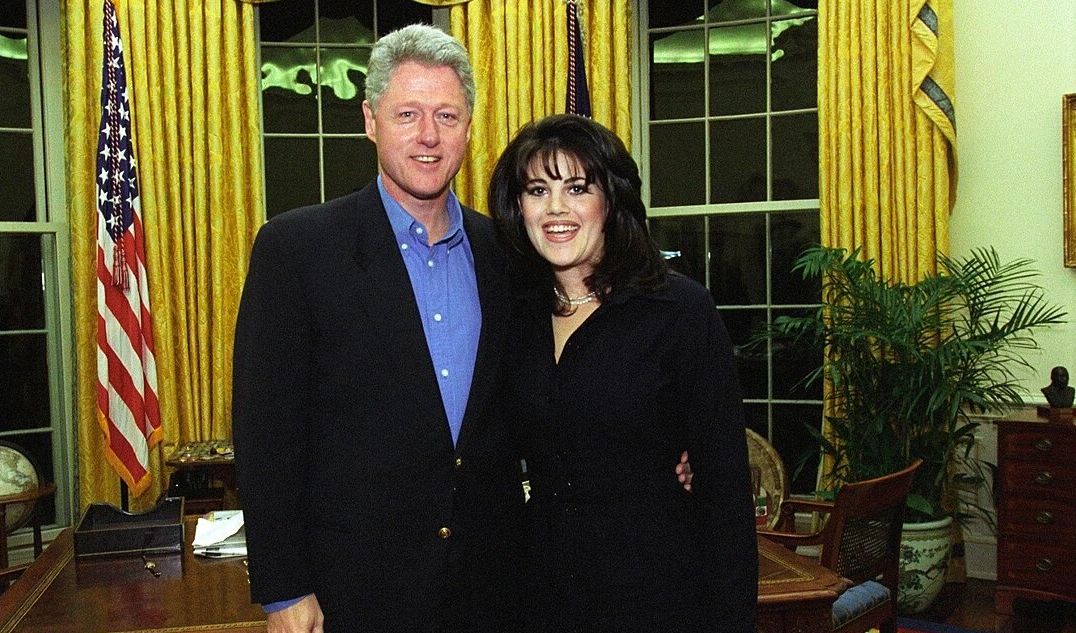 In 2018, Bill Clinton told Craig Melvin on Today that he doesn't think Monica Lewinsky deserves an apology. "I never talked to her," Clinton said. "But I did say, publicly, on more than one occasion, that I was sorry. That's very different. The apology was public."
Clinton faced criticism over his statements and did little to redeem himself in a subsequent appearance on The Late Show with Stephen Colbert. "Here's what I want to day: It wasn't my finest hour, but the important thing is that was a very painful thing that happened 20 years ago and I apologized to my family, to Monica Lewinsky and her family, to the American people," Clinton said.
In the Hulu documentary Hillary, Bill finally appeared to acknowledge that the world wrongly vilified Monica. "I feel terrible that her life has been defined by it, unfairly I think," Bill said. "Over the years, I watched her trying to get a normal life back again. But you gotta decide how to define normal."
Clinton and Monica did have a consensual relationship, but we cannot ignore the power dynamic between a President and an intern. Furthermore, the President's refusal to own up to his mistake as the White House's spin doctors tried to rescue a dire situation contributed to Monica's denigration. She told Today that she doesn't need an apology from Bill, but he should offer it:
"There was a long period, before my life changed in the last six or seven years, where I felt a lot in terms of there not being this resolution. I'm very grateful that I don't have that feeling anymore. I don't need it. He should want to apologize in the same way I want to apologize any chance I get to people my actions have hurt."
Would Monica's situation have been different if the scandal had happened now? Some opine that she would have had it worse due to social media, but she believes she would have had more support. She added:
"I don't know that it would be as different as people want to think it would be. But we are having conversations about power differentials in different ways. I might have had a little bit of support."
---