Melanie Gonzalez thought she was dead after the father of her two children, Ivan Manuel Villasenor, stabbed her 37 times and started hitting her with a wooden club. By that time, Gonzalez had lost a lot of blood and had no vision in her left eye.
"I remember looking at the ambulance guy and I'm like, 'I'm gonna die right?'" Gonzalez told Unfiltered Stories. "He's like, 'You're not gonna die. We're gonna help you. We're gonna make sure you don't die.'"
The first responder was right: Melanie didn't die, but she bears the scars of that brutal and senseless attack. This is her story.
Ivan Manuel Villasenor was sweet and persuasive when he first met Melanie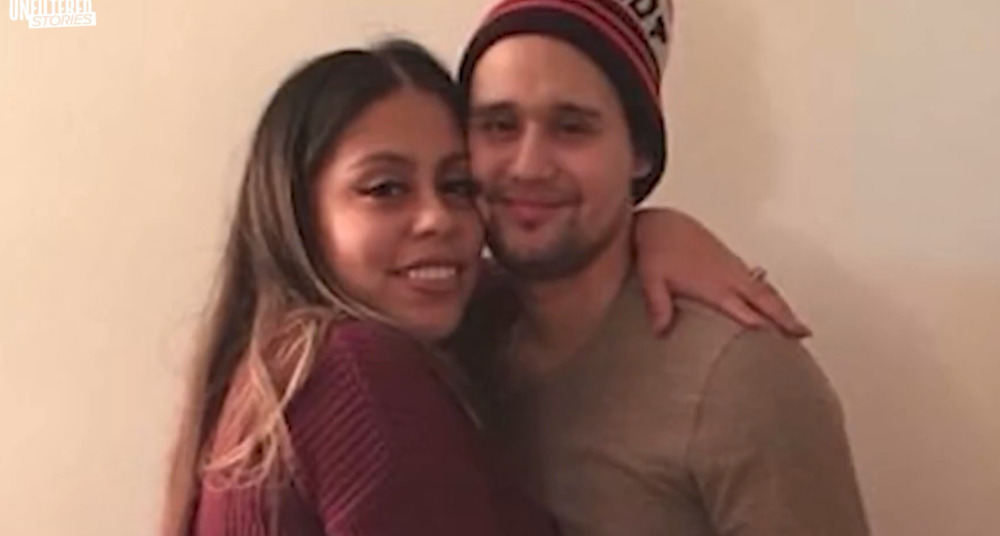 Melanie Gonzalez grew up in Humble Park, Chicago. She met Ivan Manuel Villasenor through his sister, her best friend and roommate. Melanie said she resisted Ivan's advances for a while before caving in. 
"He would come spend the night – me and his sister were roommates," Melanie said. "He would like bother me. He would like, you know, try to watch Netflix with me. And finally one night I was like, fine. What made me like him was he was so sweet."
Melanie started seeing a different side to Ivan when they moved in together. She said that frequent calls from Ivan's ex-girlfriend caused the couple's first big argument. Ivan made a scene, but he didn't assault her; he apologized, and life moved on. 
Melanie thought that through love, Ivan could change for the better. "I felt like he never really got the love, so maybe if I love him, I can get him to be a better person," She said. Melanie would forgive Ivan every time he acted violently and apologized. 
"The pattern of him snapping and then acting like he was sorry and me being like, 'Okay. Just one step at a time. We could work through this together," Melanie revealed.
Melanie stated that Ivan destroyed property, but he didn't assault her. The first time he assaulted her was at his mother's house – She claimed Ivan put her in a chokehold and body-slammed her. "That was the first time that he actually like put his hands on me,"
Ivan apologized, begging Melanie not to give up on him because he had bipolar disorder. "I took him back,". Despite Ivan's continued violence, Melanie agreed to marry him, convinced marriage would solve their issues. 
"If we get married things are going to be different," Melanie said. "We got married in church; we had this whole reception – it was a beautiful wedding."
Melanie and Ivan had agreed to separate hours before he attacked her
Shortly after the wedding, Melanie discovered that Ivan had cheated on her. She considered infidelity the final straw, but Ivan begged her to let him raise his children. Melanie said:
"[He said], 'I can't live without you. I want to be a father to my kids. I want to see them grow up, being a child who didn't grow up with both parents. The one thing I want for my kids is both parents.'"
Melanie acknowledged that Ivan had improved his life and allowed him to stay. COVID-19 hit after the couple relocated to Florida. Melanie said Ivan accused her of cheating despite the couple spending all their time together. 
After the couple moved to Port Richey, Florida, Melanie got the job of her dreams, a management position that could support her and her three children. Melanie said she realized the only thing stifling her progress was Ivan.
An attorney then informed Gonzalez that she wasn't legally married to Ivan as the pastor failed to adhere to the formalities. On Mother's Day in 2022, Ivan threatened to leave the family; to his surprise, Melanie agreed with his decision. "That day, I said, 'Okay.' It was the first time he shut up and walked away from me,'" she said.
The brave actions of Melanie's son prevented Ivan from killing her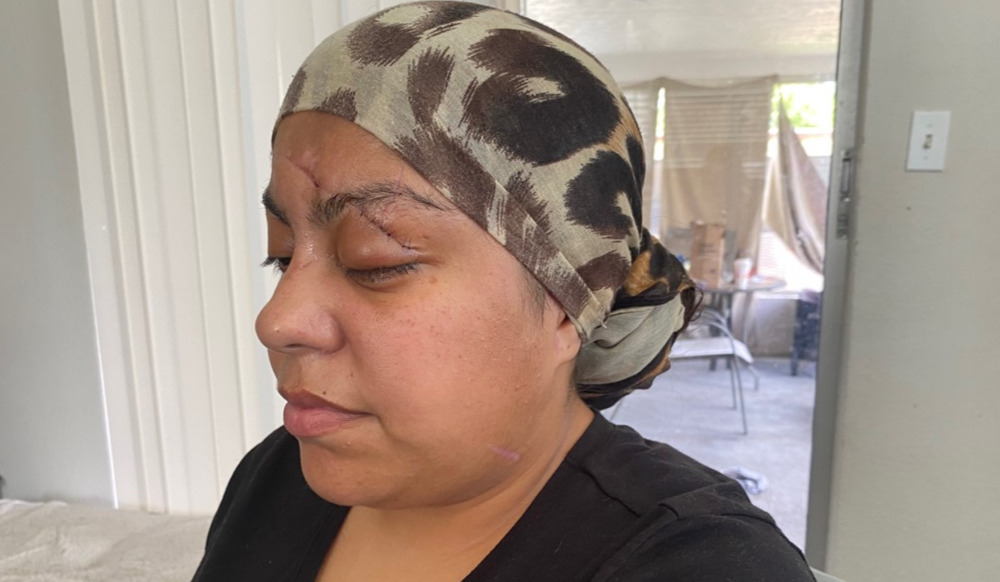 The following day, Melanie found Ivan seated on their daughter's bed. "I remember the way his foot was hanging off the bed, shaking, this isn't gonna end well," Melanie said. "Something is gonna happen."
Melanie revealed that Ivan was to drive the kids to her mother's residence in Tampa. Melanie's mother would drive Ivan to the airport, where he would board a plane to Chicago. "I remember the night before I told my mom, 'I can't wait for him to leave because either he is gonna kill me or I'm gonna kill him,".
Gonzalez, who was preparing for work, requested Ivan to stick around until she got home so she could say goodbye to the kids before they left. "He was like, 'No, I'm not gonna make anything easy for you,'" Melanie narrated. 
As Melanie walked past him on her way out, Ivan hit her in the face. She told 13WMAZ: "When I went to walk out, I just remember seeing him looking dead at me and seeing him full force put his whole hand back and punch me in the face."
She thought Ivan had punched her; in reality, he had stabbed her in the face with a knife. Melanie said she tried to run away but slipped on her blood, allowing Ivan to catch up. Melanie had opportunities to flee, but she couldn't leave her children in the house. 
"I can't run away because what if he turns to the kids?" Melanie said. During the struggle, Melanie's young son, Andre, pushed Ivan away from her. Melanie told Andre to lock his sisters and their room before calling for help. "I kept telling him, 'Don't kill me, don't kill me, don't kill me in front of my kids,'" 
After Ivan slashed Gonzalez across the face, the knife broke, prompting him to switch his weapon to a wooden club. "I told him, 'That's it. You win. I'm dead,'" Melanie said.
As Ivan continued hitting her, Andre entered the house with a neighbor, who ran out screaming to his wife to call the police. Upon realizing he was in trouble, Ivan became preoccupied with his escape plan. Melanie and the kids slipped out of the house as he searched for Melanie's car keys. 
Melanie refused to get into her neighbor's house as she didn't want to stain it with blood. Ivan drove off as the ambulance arrived. 
Melanie advises women to leave as soon as they spot signs of domestic violence
Melanie's message for anyone in an abusive relationship: "Don't wait until it's too late until you're like me."
Melanie's wounds included a stab wound on her right shoulder, five stab wounds on her back, a deep cut to the left side of her neck, a 10 cm cut on the left side of her forehead, and a cut on her right middle finger. Furthermore, Melanie has no vision in her left eye. 
"Don't be afraid to get up and go," Melanie told WFLA. "Your life, your kids' life have to come first. You can't be a mom if you're dead."
Melanie, despite being the victim of a vicious attack, lost custody of her children to DCFS. "That's when they tell my stepmom that they [DCFS] are taking my kids away and that I failed my kids because I knew I was in a domestic violence situation," Gonzalez said. "I remember being so angry."
Melanie's children stayed with family members as she endeavored to regain custody. "The day I got my kids back – when I moved into the new house – was the best day of my life," Melanie said. 
Melanie has started a GoFundMe page to raise money for her children and her upcoming surgeries. "I am here cause God isn't done with me," Melanie writes. "By God's grace I'm alive for my children who need me more than ever. I have a long road ahead of me to recover. Anything will help me and my children. Thank you all."
Ivan Villasenor faces attempted felony murder charges. According to WFLA, Ivan confessed to the assault, saying he attacked Melanie 'because he did not want to end their six-year relationship'. "I will get justice," Melanie writes on her GoFundMe page. 
---