The Johnny Depp and Amber Heard defamation trial has revealed the innermost details of the couple's troubled relationship. Depp's suit in the UK was revealing, but the US trial has brought up some extreme revelations. The parties have called on people acquainted with the pair to provide testimony, including Kate James, Amber's assistant from 2012 to 2015.
James' testimony centered on a text sent to her by Depp in which he expressed an intention to fix somebody's 'flabby ass.' In the UK, Amber said that Depp's text referred to Amber, but in the US, Kate said it wasn't for her to speculate.
Kate described Amber as a bad boss while showering praise on Depp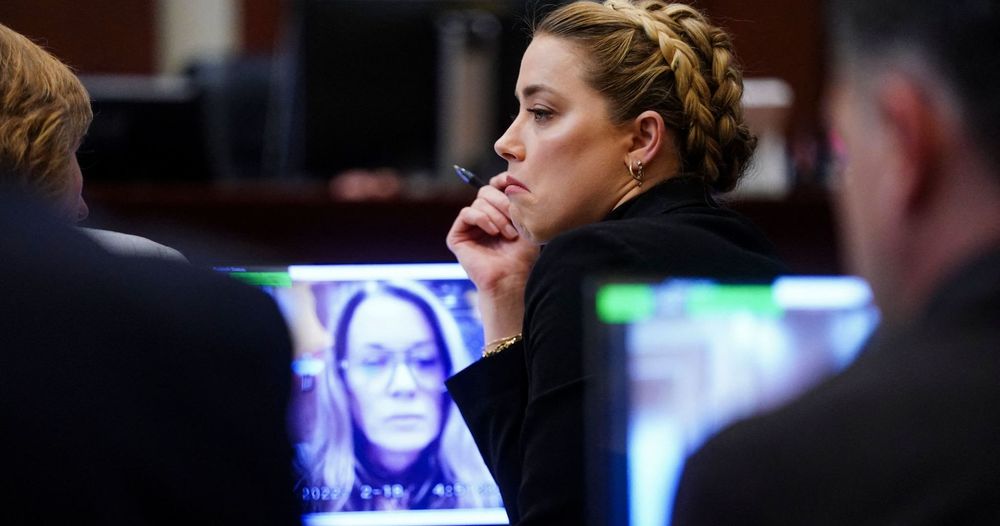 James had a decade worth of experience when Heard hired her in 2012. It was a temporary position, to begin with, paying $25 an hour. Her responsibilities included picking up shopping and dry cleaning, talking with her Hollywood agents, and overseeing workflow.
The position became permanent six months later, James said, and she took a pay cut to work for the actress. Kate noted that Amber reacted angrily when she protested the $50,000 salary Heard offered.
"She leaped out of her chair and put her face approximately four inches from my face, spitting in my face," James said. "How dare I ask for the salary I'm asking for?" 
Kate accepted the 'very insulting' salary because it allowed her to pick up her son from school in the afternoons. James described Heard as a flawed and angry boss who often flew into a blind rage.
She added that Heard often screamed at her and sent abusive messages in the early morning hours. "Between 2 and 4 a.m., the barrage would start, all incoherent, not really making sense," she said.
On the other hand, she described Depp as 'a total Southern gentleman.' "He was always completely passive," James said. Kate added that Depp bonded with her son, giving him guitar lessons and bringing him gifts from vacations. "He gave my son a little guitar pick that he cherishes to this day," she said.
Kate testified that she didn't see evidence of domestic violence but described the relationship as unstable. "It did not seem like a perfect relationship to me based on a lot of insecurity on her behalf," James said.
"Occasionally, she would send a text message about her 'mental state,' but it was never clear what was going on," James said but didn't elaborate on those personal issues.
Kate said she witnessed a 'conspiratorial' meeting between Heard and her friends
James testified that Heard called her in distress following a private flight with Depp from Los Angeles in May 2014. Amber testified that during that flight, Depp assaulted and threw objects at her in anger due to a romantic scene Heard filmed with James Franco.
Kate stated that she found Amber's behavior strange and expressed disbelief at her story. She found it odd that Heard went to the Chateau Marmont hotel rather than her West Hollywood home.
James claimed that Amber met with her friends at the hotel in a meeting she described as 'a little conspiratorial.' Kate said:
"It's hard to describe. It was very confusing. Originally I thought I was going over for some major emergency but then something else completely different was going on that day."
Amber's team sought to portray James as a spiteful ex-assistant who held a grudge against Heard. James confessed that she felt 'blindsided' by Amber's sudden decision to let her go and felt the actress didn't give her adequate termination notice.
James admitted that she met with Depp after her dismissal but couldn't recall what the pair discussed. Amber described Kate as 'difficult, troubled, and inconsistent.' The actress also added that James drank heavily. "Her behavior was horrible," Amber said. 
James alleged that Amber stole her rape experience and used it in her complaint
Kate James said that she opened up to Amber about a sexual assualt experience in Brazil, only for Heard to use it to support her complaint. James said:
"Ms. Heard referred to a conversation we had about me being violently raped at machete point in Brazil and she used it as her own story. She referred directly to a violent rape that occurred to me 26 years ago and she twisted it into her own story and she used it for her own use."
James said that the attack lasted for about 6 hours, and she barely escaped with her life. "This tortuous experience of such extreme sexual violence has haunted me ever since," she said.
Kate said she was shocked after learning that Amber had twisted her story to support her narrative. James continued:
"This of course caused me extreme distress and outrage that she would dare to attempt to use the most harrowing experience of my life as her own narrative. I'm a sexual violence survivor and that's very, very serious to take that stance if you are not one and I am one. That's the reason I'm here, because I take offense."
---