In July 2013, a jury acquitted George Zimmerman of any wrongdoing in the fatal shooting of unarmed black man Trayvon Martin in Sanford, Florida. Martin and Zimmerman crossed paths in a gated community in South Florida, where George worked as a crime-watch volunteer. Against the advice of a 911 operator, George followed Trayvon into the compound because he looked suspicious.
An altercation between Trayvon and George ensued in which Zimmerman fatally shot the 17-year-old. Zimmerman's acquittal sparked outrage across the country and partially contributed to the start of the Black Lives Matter movement.
George is still fascinated by the case that made him famous
George Zimmerman can't outrun the Trayvon Martin shooting simply because he doesn't want to. Zimmerman claims that the media won't let him live a normal life, yet he's the one that keeps resurrecting the case. George told The Daily Beast:
"If I have to live my life and if I have to go about my business as a normal person, then I would do that. However, I'm not afforded that luxury anymore. You guys. The media. The masses. The Fulton-Martin family. They took that from me."
In a canceled November 2021 gathering dubbed the Lethal Force Gun Laws 2021 Tactics & Strategies Conference, Zimmerman was due to give a 'step-by-step narrative' of the events that led to Trayvon's shooting.
The organizers had booked The Riverside Hotel in Boise for a weekend, but the hotelier canceled the event after learning that George would speak. A statement by the Garden City hotel's ownership group said:
"We recognize the immense pain that George Zimmerman has inflicted on many of our guests, team-members and community. With their respect and safety as our priority, we have canceled the event. We are unequivocally opposed to providing George Zimmerman a platform and he is not welcome at The Riverside Hotel."
George seems intent on earning from the infamous case. In December 2019, he filed a $100 million suit against Trayvon's family, their lawyer, and prosecutors. He demanded payment for malicious prosecution by prosecutors and defamation by Trayvon's family and their attorney, Benjamin Crump.
"I have every confidence that this unfounded and reckless lawsuit will be revealed for what it is, another failed attempt the defend the indefensible and a shameless attempt to profit off the lives and grief of others," said a statement by Crump.
In February 2020, George filed a suit against politicians Pete Buttigieg and Elizabeth Warren for allegedly defaming him on Twitter. Pete and Warren tweeted against gun violence, but they didn't mention Zimmerman by name.
Nevertheless, George claimed that the duo defamed him because 'the name George Zimmerman is 100% synonymous with the incident that resulted in the death of Trayvon Martin.' In this case, Zimmerman asked the court to grant $265 million in damages.
Zimmerman courted controversy by auctioning off the gun that killed Trayvon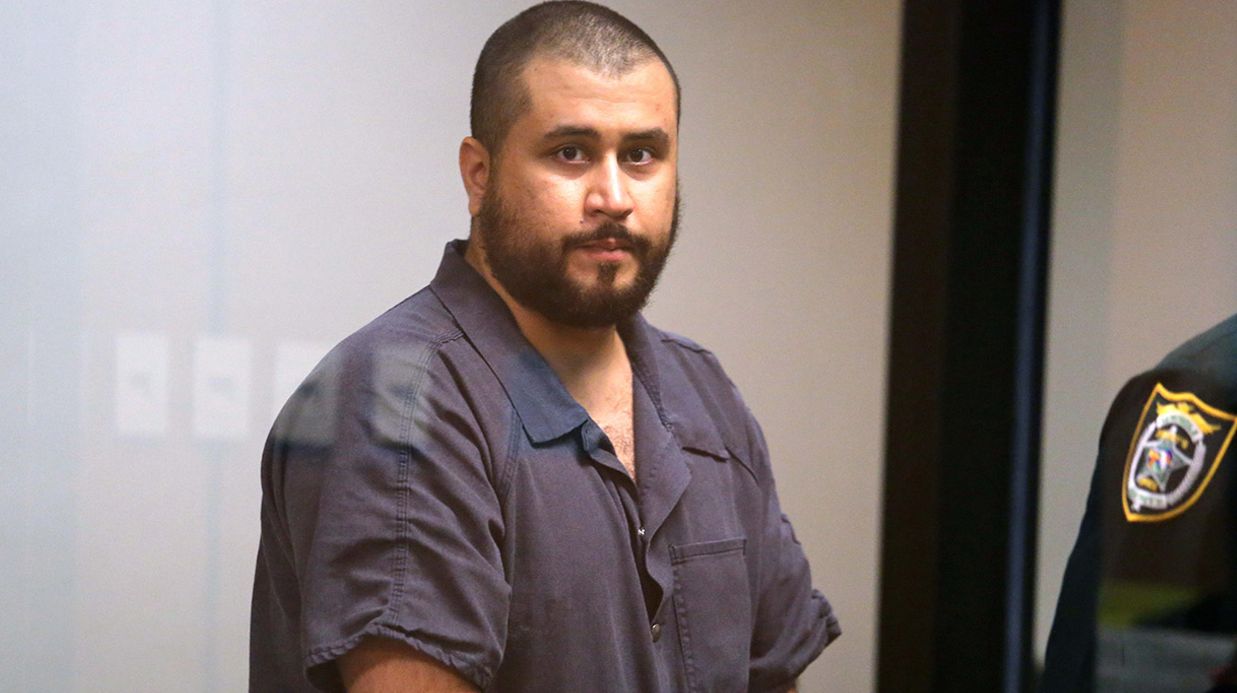 Zimmerman tried to adopt a private life in the months after his acquittal. However, a domestic violence accusation by his girlfriend brought him back to the limelight.
A public altercation with a motorist a year later gave George Zimmerman another spell in the headlines. George welcomed the attention as it gave him a platform to auction American flag paintings on eBay.
He tried to remain relevant by insulting President Obama and retweeting photos of Trayvon's dead body. Zimmerman then marketed his gun as 'an American Firearm icon' – as a symbol of American patriotism.
The firearm sold for $138,900 to an anonymous buyer. Zimmerman's actions attracted criticism, but he defended himself by blaming Trayvon's parents for alleged poor parenting. George told The Daily Beast:
"Sybrina Fulton and Tracy Martin did everything they could to capitalize on her son's death. She was never a mother figure to him. Tracy Martin couldn't have cared less about their son. He treated him like a dog without a leash."
Zimmerman alleged that he prayed on the matter before deciding to auction the gun. Leonard Pitts of the Miami Herald viewed George's actions as extremely distasteful:
"The marketing of the gun that killed him by the man who pulled the trigger does not feel like simply another example of flagrantly bad taste. No, it feels like a victory lap on a dead boy's grave. So when this thing is sold it really won't matter who writes the check. We all will pay the price."
To Zimmerman, the worst thing to come out of Trayvon's shooting was the Black Lives Matter movement. He believes that the actual victims aren't Black people but the men and women in blue.
George said he'd be willing to make any officer combating BLM protests 'richer than they ever dreamed of being.' He added:
"I would take that money and I would make sure that every law enforcement officer and every single civilian who is affected by the Black Lives Matter fraudulent, violent campaign – those officers, those civilians, their entire families – were made wealthy beyond their wildest imaginations."
---