In May 2012, the disappearance of Asian businessman Marcos Matsunaga, days before a business deal that would make him immeasurably wealthy, shocked Brazil. His wife, Elize Matsunaga, explained: Marcos fled because he feared for his life. However, Elize hid a more sinister truth, one in which she shot and dismembered her husband.
Upon the discovery of Marcos' decapitated head and parts of his body along a remote road in Cotia, Brazil, Elize confessed to the murder. Due to Marcos' wealth and status, the case garnered international attention, as prosecutors tried to prove that Elize was a cold-blooded murderer, while the defense painted Elize as a victim of an abusive and unfaithful husband.
Elize is set to spend the next decade in the Tremembe Women's Penitentiary
As Elize Matsunaga appeared before the court, one fact remained undisputed: Elize Matsunaga fired the bullet that killed her husband. The issue before the court was whether she intended to kill her husband or, as she argued, she fired the shot in self-defense.
Matsunaga had met Marcos via an escort service, which she engaged in to pay for her school fees and rent. At the time, Marcos was a married man with a wife and child. He promptly ended that marriage and wed Elize.
Elize and Marcos had a troubled union, but before either party could walk away, Elize got pregnant. Unfortunately, the pregnancy seemed to intensify the rift between Elize and Marcos. To confirm her suspicions that Marcos was cheating, Elize hired a private investigator, who gathered the evidence she needed.
Per the prosecution, the cheating gave her motive. The defense, however, argued that Marcos' cheating pointed to him being an abusive and controlling husband. Upon hearing both arguments, the judge sentenced Elize to nineteen years in prison.
If Elize behaved well in prison, she would qualify for periods of unsupervised breaks from prison. It was during one such break in 2019 that she participated in the interview depicted in Netflix's Elize Matsunaga: Once Upon a Crime.
In 2019, a court reduced her sentence to sixteen years and three months due to her corporation during the investigation and trial. Matsunaga hopes to get out of prison as soon as possible. If she serves her full sentence, she will get out of prison around 2032.
Elize is a model prisoner: she is well behaved and coordinates the sewing workshop of the Professor Doctor Manoel Pedro Pimentel Foundation. Per multiple reports, she hasn't seen her daughter since her incarceration.
Elize still claims that she shot her husband in self-defense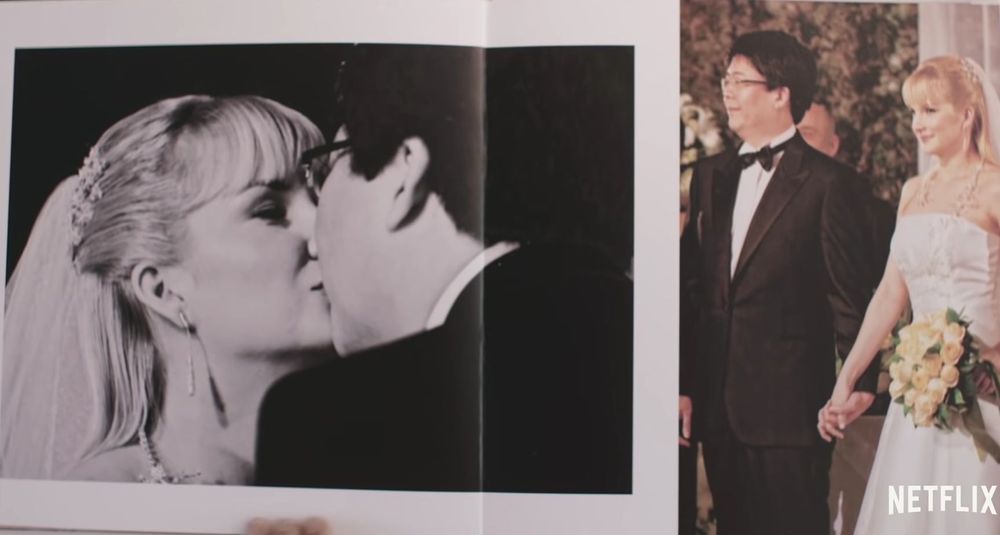 "I still don't know what kind of emotion made me pull that trigger," Elize says amid sobs in Elize Matsunaga: Once Upon a Crime. The series details Marcos' murder from Elize's perspective.
It paints Elize as a victim of abuse, not only from her husband but from her stepfather. It uses interviews from lawyers, investigators, journalists, and Elize to reenact the crime in Elize's apartment. It's easy to sympathize with Elize while watching the series. You are tempted to believe that circumstances led her to murder.
The series brushes off the dismemberment as a footnote – Elize was a skilled hunter and was merely following her instincts.
Elize's story and its depiction in Elize Matsunaga: Once Upon a Crime would be much more believable if it aligned with the evidence. Forensics concluded that Marcos' was most likely shot from a high rear angle from close range, not from a distance as Elize alleged. Elize's claims that Marcos was abusive were uncorroborated as people close to Marcos gave differing accounts.
Damningly, Elize had motives: she wanted to avenge Marcos' cheating and keep Marcos' riches to herself. Whichever side you believe, there is no denying that Elize Matsunaga: Once Upon a Crime is an intriguing watch. The show's director, Eliza Capai, talked to Yahoo! News about the motivation behind it:
"I felt a great moral responsibility to direct this series. Not only for Marcos' family and friends who suffered with this tragedy, but also for Elize's family, people who knew nothing about it, but also suffer the consequences to this day."
---