Elizabeth Knapp's 1997 murder has hit the headlines following the death of James Dale, the man convicted and sentenced for her rape and murder. Dale died in a Northern New Hampshire Correctional Facility following a 'resident-on-resident assault.' The Department of Corrections stated that Dale suffered serious injuries and was pronounced dead at a trauma center.
DOC records revealed that Dale had at least 20 years left on his sentence. "That monster got what was coming to him," Elizabeth's mother, Ruth Knapp, told WMUR. "Now he can't hurt anyone else."
Elizabeth's mother said that she saw her boyfriend, Richard Buchanan, rape and kill Elizabeth
On 3rd July 1997, Elizabeth Knapp, 6, was found dead in a small apartment she shared with her sister, mother, and her mother's boyfriend, Richard Buchanan. The medical examiner determined that she'd been raped and had died from asphyxiation.
The police arrested Richard Buchanan based on Ruth's claim that she saw Buchanan raping and killing Elizabeth. Prosecutors inducted Buchanan for murder in September. Meanwhile, James Dale, a neighbor, left New Hampshire for Arizona.
Prosecutors could have upgraded Buchanan's first-degree murder charges to capital murder because Elizabeth's killing happened during a sexual assault. If found guilty of capital murder, Buchanan faced the death penalty.
Buchanan claimed he was innocent, but the evidence against him seemed overwhelming. It seemed unlikely that a stranger could have accessed the small apartment without waking anyone and raped Elizabeth within earshot of her sister and mother. Furthermore, there were no signs of forced entry.
Ruth's claim that she saw Buchanan commit the crimes was seemingly the final nail in his coffin. Fortunately, the semen found on the crime scene didn't match Buchanan. On the strength of DNA evidence, prosecutors dropped the charges against Buchanan.
In December 1997, James Dale was arrested in Arizona for probation violations. DNA testing matched the semen collected at Elizabeth's murder scene to Dale.
New Hampshire prosecutors charged Dale with second-degree murder and two counts of rape. A jury convicted Dale and sentenced him to 60 to 120 years in state prison.
Dale filed many unsuccessful appeals against his conviction and sentence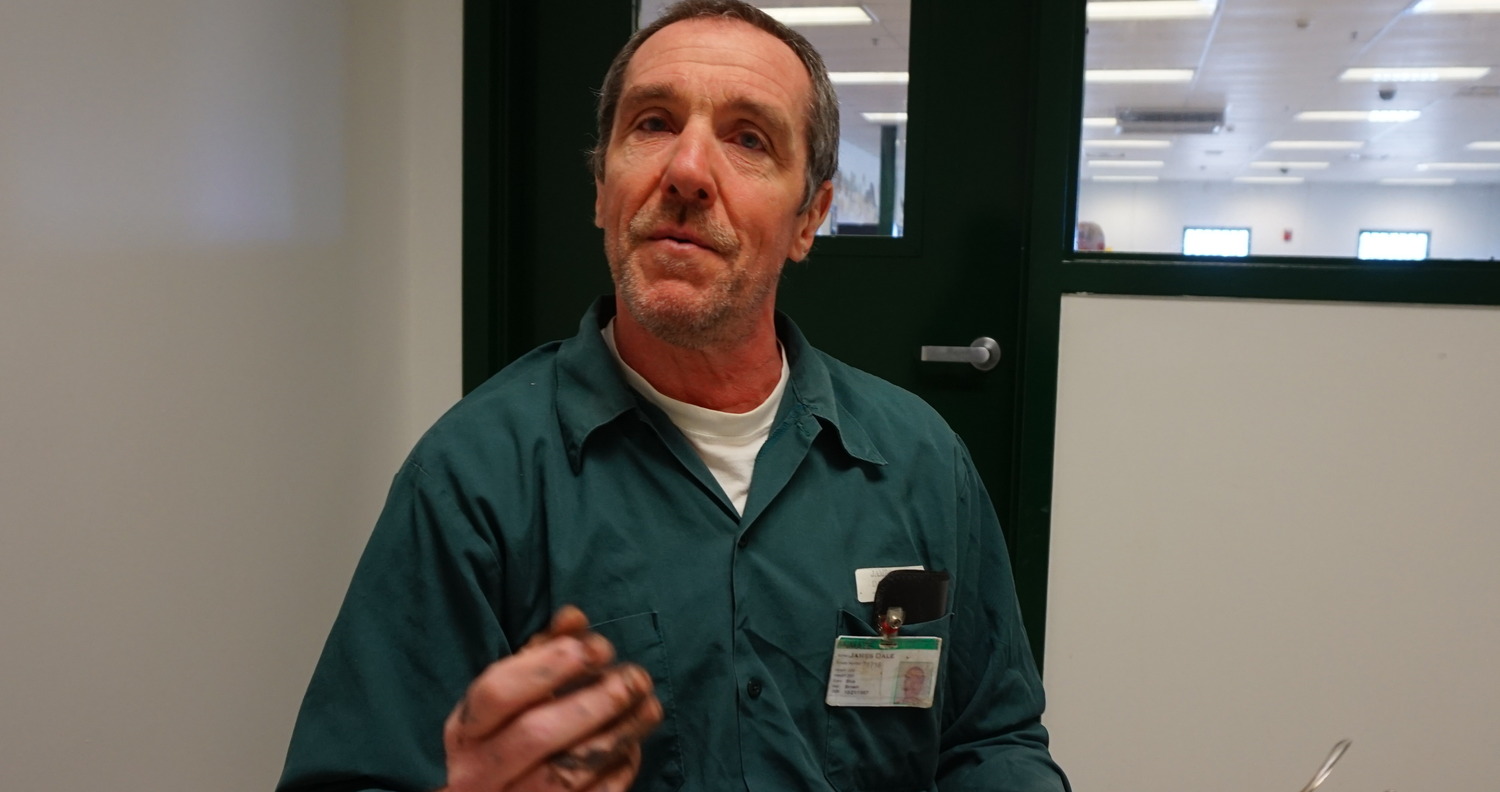 James Dale perpetually asserted his innocence, filing countless appeals against his conviction and sentence. Dale told InDepthNH.org that he deserved to be in prison, but not for Elizabeth's rape and murder. He said:
"I didn't do it. Yes, it's the honest-to-God truth. I've done a lot of things. I should have been doing life years ago, but not for this."
In his first appeal, Dale argued that the trial court erred by failing to instruct the jury to consider his alibi and excluding comments made by Buchanan. The Supreme Court of New Hampshire dismissed his appeal.
In later filings, Dale claimed that a romantic relationship between the prosecutor, Kelly Ayotte, and his attorney, Nicholas Brodich, impacted the quality of his defense. Spokesperson Jeff Grapone told Valley News that Ayotte and Brodich's romance started after Dale's conviction.
However, Ayotte and Brodich admitted that their relationship started weeks before Dale's sentencing. Judge Kathleen McGuire acknowledged this fact but asserted that Dale didn't prove that the dalliance impacted his case.
Dale's federal appeal failed because he didn't 'show a credible claim of actual innocence.' U.S. District Court Judge Steven McAuliffe stated that since Dale filed his appeal late, he needed to convince the court that he was innocent. Per Judge McAuliffe, Dale's appeal didn't clear the legal threshold. He said:
"That a witness may have been called that may have reiterated earlier testimony in a different proceeding to the effect that she saw a different person commit the rape and murder at issue in this case, does not amount to a credible claim of petitioner's actual innocence."
"What is required is not evidence upon which a jury might have found reasonable doubt, but evidence credibly supporting a claim of actual innocence of the crimes charged."
Dale told InDepthNH.org that he would continue fighting his conviction. He'd admitted that he drank too much and assaulted people without provocation for most of his life but insisted that wouldn't have hurt a child.
Dale had sought help from Barry Scheck's innocence project and filed an appeal with the First Circuit Court of Appeals in Boston.
Dale had a history of prison violence and was sentenced to 21.5 years for assaulting an inmate
Even if Dale had succeeded in setting aside his conviction for Elizabeth Knapp's rape and murder, he wouldn't have left prison.
In 2000, he slashed the throat of Jason Selders, a suspected snitch, in a Pennsylvania prison. In 2002, he was sentenced to 21.5 years in prison for the assault.
Dale said prison had rehabilitated him, shaping him into a mentor and advisor. It's unclear why Dale was attacked by his fellow inmate. State officials said they'd launched an investigation into Dale's murder.  
---