You can never tire of hearing Cliff Devries' story. Cliff's story gains extra attention every late October as he prepares for his birthday dive into a pool. Cliff's is no ordinary dive – it's a dive from a person who's seen his Olympic dream cruelly snatched away by circumstance but refused to let his broken aspirations define him.
In a feature for nightline, Cliff said that you'd probably think that he's had it rough if you met him on the streets. Indeed, he's had it rough. However, his superhuman self-belief has helped him rise from the ashes as a reinvented and perhaps better version of himself.
Cliff became paralyzed on his right side following spinal surgery complications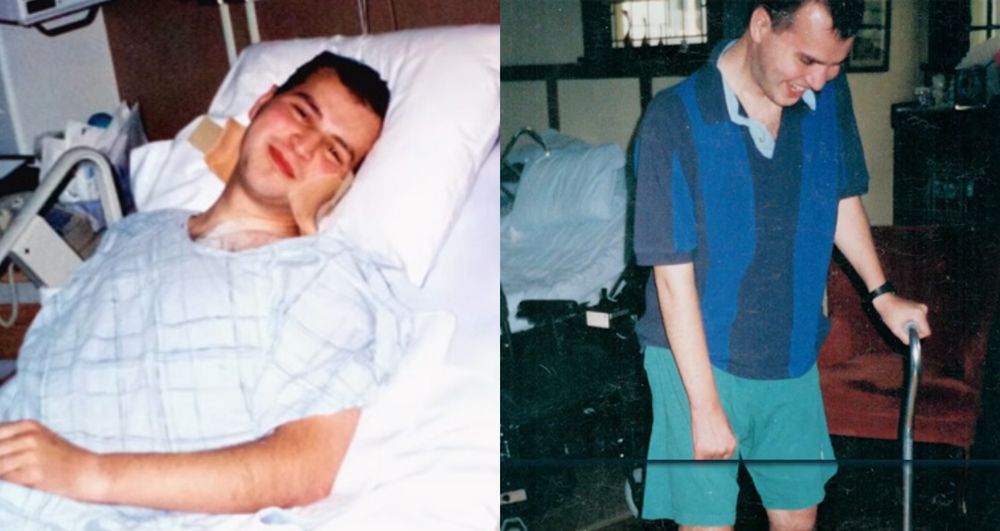 Cliff Devries was born on 30th October 1973. In high school, he established himself as a swimming prodigy.
Devries eclipsed the competition during his stint at Rush-Henrietta Senior High School. He possessed the athletic build of a swimmer and the constant desire to keep improving. Devries earned All American honors during his junior and senior years.
The University of Kentucky rewarded him with a scholarship. He hit the ground running at Kentucky, eager to improve his skills and gain national attention. By then, he saw the Olympics as an achievable target. "With my increasing skills and the rate at which I was improving, I thought I had a chance," Devries said.
However, his shoulder stopped cooperating with the rest of his body. It let him down whenever he tried a difficult move. "I started to lose movement in my shoulder," Cliff explained. "My shoulder was becoming noticeably more and more weak. I was struggling."
Devries consulted doctors thinking that he didn't have a severe injury. However, an MRI revealed a 6-inch tumor pressing onto Cliff's spinal cord, thus impacting movement on his shoulder and arm. Cliff talked to Reporter about the gut-wrenching moment he received the news from his parents:
"They said, 'Cliff, you're going to die. You've got a large tumor in your spinal cord. It took the breath out me. All these plans of a future, a family – everything was wiped away."
Cliff faced a 13-hour surgery rife on a sensitive spine. Surgeons lost Cliff at some time during the operation, but they got most of the tumor out. "They don't know whether I died or whether it was equipment failure, but for a short time they didn't have any life signs on me," Cliff explained.
The procedure saved Cliff's life, but it paralyzed him from the neck down. The tumor wrecked his Olympic dreams, nearly destroyed his mobility, and sucked all the energy from the previously effervescent diver. "There were times where, yeah, I wanted to die," Devries added.
Devries is an award-winning coach at Rochester Institute of Technology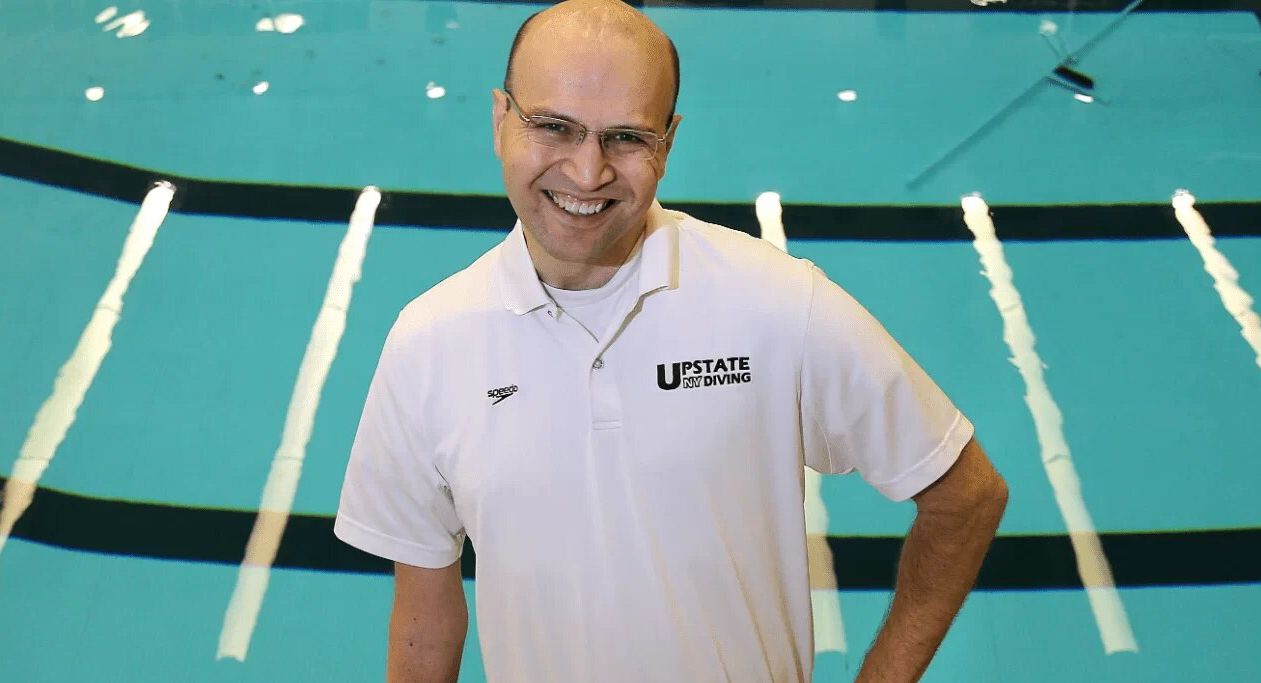 "They were basically planning for me to be in a wheelchair for the rest of my life," Cliff opines. However, the surgery didn't take away his mental fortitude, which he used as fuel to get back on his feet.
Cliff's self-belief, coupled with community support, helped him through therapy. However, it took a while before Cliff's body responded to therapy. It was, therefore, such a relief for Devries when he saw his efforts start to pay off:
"When I really started to see progress was when they took me off the medications, of the painkillers, the antidepressants, the blood thinners – all that stuff… My muscles started feeling better; I started feeling better."
In two years, Cliff could move around with a cane. "Not only am I going to walk again, I'm going to make something of my life," Devries resolved.
His move into coaching started when his former high school offered him a job. Cliff later applied for an opening at Rochester Institute of Technology, and the institution hired him. "They took a chance on a guy who couldn't walk very well to come in and lead the diving program here at RIT," he said.
Cliff left after a couple of years to pursue accounting. He returned to RIT in 2005, and in 2006, he founded Upstate New York Diving. It is currently the largest diving program in New York.
Devries is an award-winning diving coach. He's won the Upper New York State Athletic Conference Diving Coach of the year six times. In 2018, the College Swimming and Diving Coaches Association of America made him the first diving coach to win the Richard E. Steadman Award.
Cliff's family and students help him through his annual birthday dive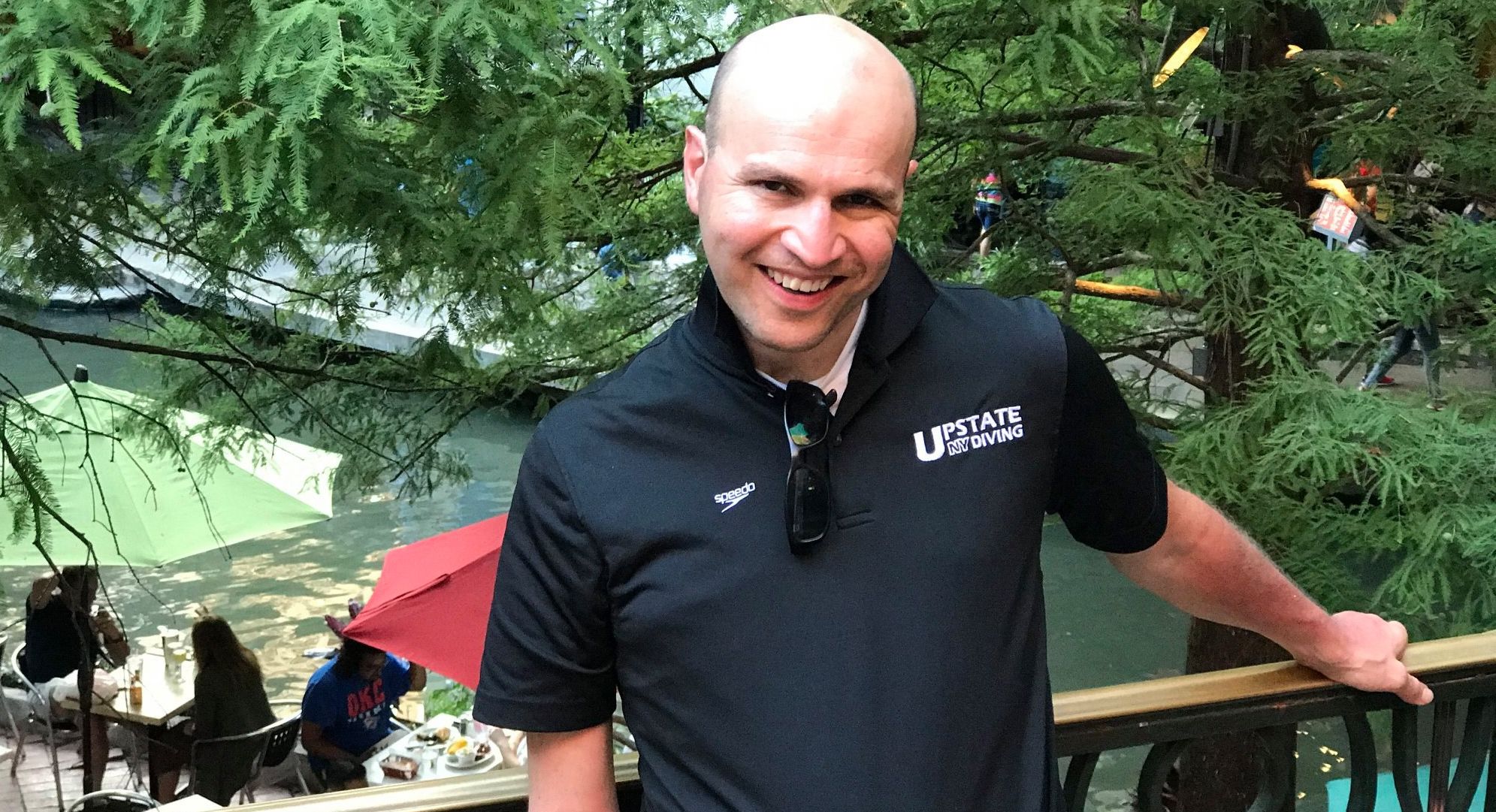 Cliff thought that his aspiration of having a family died following his life-changing surgery. However, he married his lovely wife, Stephanie, and together, they share four children.
Devries' son Corey assisted him in climbing the stars as he took his first viral dive; family and friends sang happy birthday as cliff rolled back the years; his youngest daughter, Grace, embraced him as he rose out of the water – a truly inspirational sequence.
Cliff couldn't help but feel left out whenever other coaches stepped onto the diving boards. "You want to feel what is like to be bouncing, to be flying, and then to go through that water," Cliff said on nightline. "I'm going to do a dive – I'm going to do a dive on my birthday."
The dive proved Cliff's assertion that he can live a full life despite his perceived limitations. He said: "You're not going to find a lot of beauty in what I do. But it's a lot of hard work. It's a lot of emotion that's all balled up into a little half-second fall into the water."
Devries hopes that you can draw inspiration from his achievements: "When you see my dive, what else can you do? What can you find in yourself? What can you find in others? When you look in the mirror, what else is there? What else do you have? What more can you bring out? Which is a little bit beyond what you think right now."
---