For seventeen years, Anthony Templet lived shackled under his abusive father, Burt Templet. On the night of 3rd June 2019, Anthony set himself free by fatally shooting Burt. The older Templet had put his son through so much suffering that Anthony felt he had no other choice. In the Netflix documentary I Just Killed My Dad, Anthony says:
"I want people to know that I'm not crazy, and I'm not a murderer, and I'm innocent. I felt terrible [after the murder], but I didn't see any other way."
Anthony Templet's mother, Teresa Thompson, had long lost contact with her son when the murder happened.
Teresa has reconnected with Anthony and lives in Texas with her family
After Burt's death, a genealogy expert tracked down Teresa and informed her Anthony was alive. Teresa said in the Netflix documentary that the circumstances of her son's case dampened the elation she felt after hearing he'd been found:
"I was just so happy. I was jumping up and down and screaming, 'They found him.' It didn't turn out that happy by the end of the conversation."
Anthony and Teresa spoke for the first time in years while he was in jail. Teresa told WAFB:
"I talked to him by phone yesterday for about 15 minutes. It was great. He's really sweet. We talked about things we did when he was younger."
Thankfully, prosecutors agreed with Anthony's claim that he felt no one could save him from Burt's constant surveillance and violence – the only way out was by killing Burt. Anthony pleaded guilty to negligent homicide and received a sentence of five years under probation.
Jarrett Ambeau, Anthony's attorney, told WAFB after the sentencing: "When I saw this injustice, I said, 'Absolutely, no way should this kid be in jail.' Well, that's the outcome we have. It may not be the thing we have hoped, but this is an imperfect system."
With Burt gone, Anthony and Teresa reunited. Teresa currently lives in Texas with her family, including her grandchildren.
Teresa gave up Anthony's custody after a sustained effort by Burt to acquire the child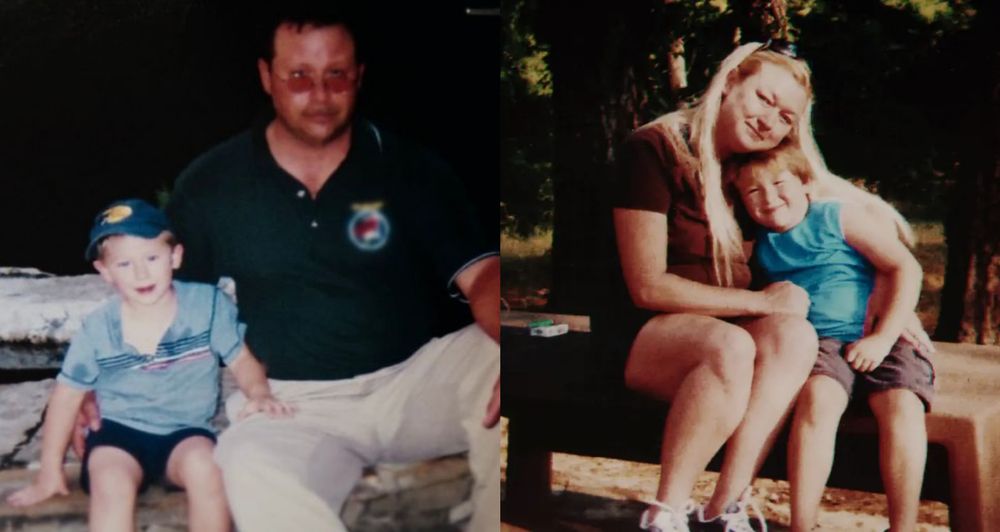 Teresa said in I Just Killed My Dad that her romance with Burt was fun until they moved in together in Houston, Texas. Burt demanded constant attention and punished misbehavior through severe beatings. One time, he beat Teresa so bad she spent a week in bed.
"I still don't know why I stayed after that. More out of fear, I think, from then on," Teresa said. The beatings continued even after Anthony's birth, leading to genuine concern that Burt would kill Anthony. Teresa left without Anthony, fearing that Burt would kill her and her family if she took the boy.
She sued for custody, but Burt didn't show up for the hearing – Burt had disappeared with Anthony to Baton Rouge. Teresa eventually traveled to Baton Rouge and gained Anthony's custody through the courts. She said:
"I really thought that I would never see Burt again, but I forgot what an evil man he was. Retaliation is something he's good at."
Burt didn't give up, regaining custody through the court process in Louisiana. Teresa wanted to keep fighting but didn't have the resources to file another lawsuit. Anthony said he wished things went differently but didn't blame Teresa for failing to fight Burt.
The next time Teresa heard from Anthony, he was in jail awaiting charges for the murder of his father.
---