For 11 years, Amore Joveah Wiggins was known as Opelika Jane Doe. Not anymore. Amore's skeletal remains were found on 28th January 2012 at Brook Haven Trailer Park in Opelika, Alabama. An examination of the skull at the FBI Laboratory in Quantico revealed that it belonged to a black female aged between 4 and 7.
The bones showed evidence of 15 fractures 'attributed to blunt force trauma'. Investigators ruled her death a homicide, suspected to have occurred in 2010 or 2011. In the following decade, the police followed and reviewed thousands of leads and case files.
Investigators used DNA technology to identify Amore Wiggins
In January 2012, Yvonne Johnson's son found a human skull in their backyard. "He ran across it when he was picking up pecans, and cleaning up like he usually does, and he came back in and said, 'Yvonne, it's something out there that look like a human skull,'" Johnson told WTVM.
Eleven years later, Johnson told the outlet that it hurt knowing she couldn't do more to help the investigation.
The case went cold until 2016, when the police received a tip that she may have attended Vacation Bible School at Greater Peace Church, a short distance from where they discovered her remains. The church provided grainy photographs of Amore, which investigators enhanced and published.
A teacher said that Amore preferred to stay by herself and struggled to communicate with other children. Unfortunately, the teacher couldn't remember her name, and the church didn't keep records of children's names.
"We won't stop until we can give this child her name back," Opelika Police Sergeant Alfred White said in 2021. In January 2022, the police enlisted Othram laboratories and Astrea Forensics to build DNA profiles of the missing girl.
The department enlisted the help of genealogist Dr. Barbara Rae-Venter, who helped identify the Golden State Killer. The investigators identified Amore' father, Lamar Vickerstaff, in October 2022. Lamar, an Opelika native, was a long-term U.S. Navy officer.
In December 2022, Opelika police questioned Lamar, but he didn't give any information about Amore. Lamar's wife of nearly two decades, Ruth, said she didn't know Lamar's daughter. Undeterred, the police found Amore's mother, Sherry Wiggins, in Maryland.
Amore Joveah Wiggins was born on 1st January 2006 to Sherry Wiggins and Lamar Vickerstaff Jr. In 2009, Lamar and Ruth acquired legal and physical custody of the three-year-old. National Center for Missing & Exploited Children Communications Director Angeline Hartmann talked to Oxygen about the effort to identify Amore:
"After more than a decade, we finally know that this beautiful little girl was Amore Wiggins. Her case is another example of how answers are always possible, even years later, and why it is so important to never give up hope."
Sherry Wiggins kept paying child support, hoping to meet Amore when she turned 18
Investigators were shocked to learn that Sherry thought her daughter was alive. "She [Sherry] had no idea that she was missing," Opelika Police Chief Shane Healey told the press. "She thought that she was with her father. She didn't know she was missing until we contacted her in December."
Sherry was 20 when she gave birth to Amore in Virginia. "She was smart and she was special and that's why I named her Amore which in Spanish means love," Sherry told News19. She added that Lamar was upset because his family objected to having children out of wedlock.
Sherry moved out and went to court to get child support. Eventually, Sherry felt Amore needed a stable environment to grow, so she relinquished custody to Lamar and Ruth. Sherry revealed that Lamar denied her access to Amore:
"I reached out and he said why the hell are you calling me on the phone, I am not making no special arrangements for you to see your child. He said you don't care about her and she is okay here with us."
Sherry petitioned for her daughter's custody or an order to force Lamar to resume visitations, but her legal challenges failed. She told the outlet that the only thing she could do was pay child support and hope to meet Amore when she turned 18:
"I felt like they made me feel so bad about myself. Kept trying and the doors kept being closed. I felt like the best I could do was live out my financial obligation, that which I never stopped. I felt like one day I could tell her, 'I never gave up on you,' and I all I could do was take care of you financially."
Sherry thought the worst Lamar and Ruth had done was turn Amore against her biological mother; she never imagined that they'd harmed Amore, let alone killed her.
"I wish that his wife would have reached out, I wish he would have just called me and said Sherry we need to bring her home if things weren't working," Sherry told 12WSFA. "She still had a little voice and his wife could have done that if things were getting hard."
Lamar Vickerstaff potentially faces the death penalty if found guilty of murdering Amore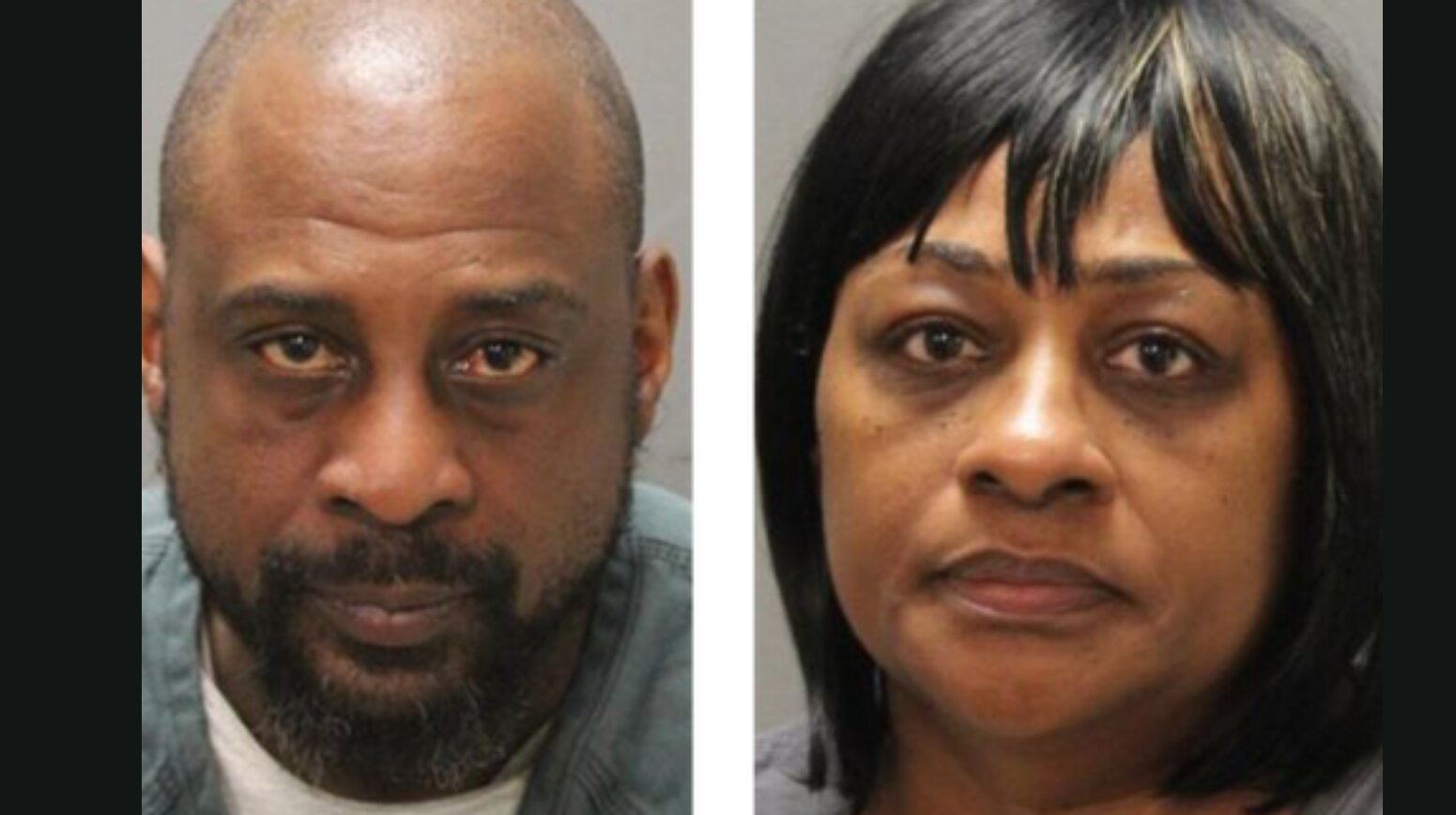 The FBI's analysis of Amore's remains concluded that she endured severe abuse. She'd suffered fractures to the ribs, shoulders, arms, skull, and legs. "In addition, the Medical Examiner suggested that Jane Doe may have been malnourished and blind in her left eye due to a fracture in her eye socket," the police said.
Opelika Police Chief Shane Healey told WTVM that, for some reason, Amore wasn't accepted into the family. Healey said Lamar and Ruth's other children didn't suffer the abuse Amore endured. He suspected that Lamar's family knew Amore's fate, but they kept it secret:
"Because we know that there was significant abuse happening to Amore over the course, potentially, the last year of her life, there was something going on in that family dynamic and she was not well received.
"Through this whole process, they never came to us and said, "Hey we had a sister, granddaughter, niece, whatever that we don't know what happened to, no one said anything.'"
The police found no evidence showing Amore visited a doctor. "The last years of her life were traumatic, to say the least," Healey said.
Lamar's attorneys argued before a Lee County court that Lamar qualified for release on bond because of his clean criminal record, a long career in the Navy, and community ties. Lee County prosecutors urged Lee County Circuit Judge Jeff Tickal to deny bond.
Judge Tickal denied Lamar's pre-trial bond, citing evidence of abuse of the child and Lamar's alleged attempt to avoid meeting Opelika investigators. Ruth, charged with failing to report a missing child, is free on bond.
Alabama's passing of Aniah's Law in November 2022 gives judges broader discretion to deny bail to defendants. Previously, all defendants except those charged with capital murder could get bond. Aniah's law empowers judges to deny bond to defendants charged with, among others, aggravated child abuse of a child six years old or younger, rape, robbery, and arson.
Sherry told WSFA that she hopes Amore gets justice. "I pray that he [Lamar] gets everything that he deserves, and I pray that he suffers the way that my child did him and Ruth because no child deserves what she went through," she said.
Also Read: Kyle Morgan's story — The truth behind the 'ritualistic and gruesome' murder
---