Lifetime's 'ripped from the headlines' film series has an exciting new addition: Swindler Seduction. Colton Hayes of Teen Wolf plays twin brothers who've mastered the art of the romantic con. Louisa, the film's victim, meets a guy named Steve at a bar, and the pair hit it off.
Steve tells Louisa that he is an entrepreneur and angel investor. After a whirlwind 48 hours of romance, Steve bails on Louisa and escapes with thousands of her dollars. Furthermore, Louisa later realizes that she's pregnant. She reports Steve to the police but receives no help from authorities.
Frustrated, Louisa decides to pursue justice alone and discovers that Steve has an identical brother named Mitch, who's also a criminal.
Swindler Seduction is based on the real-life story of the Gann brothers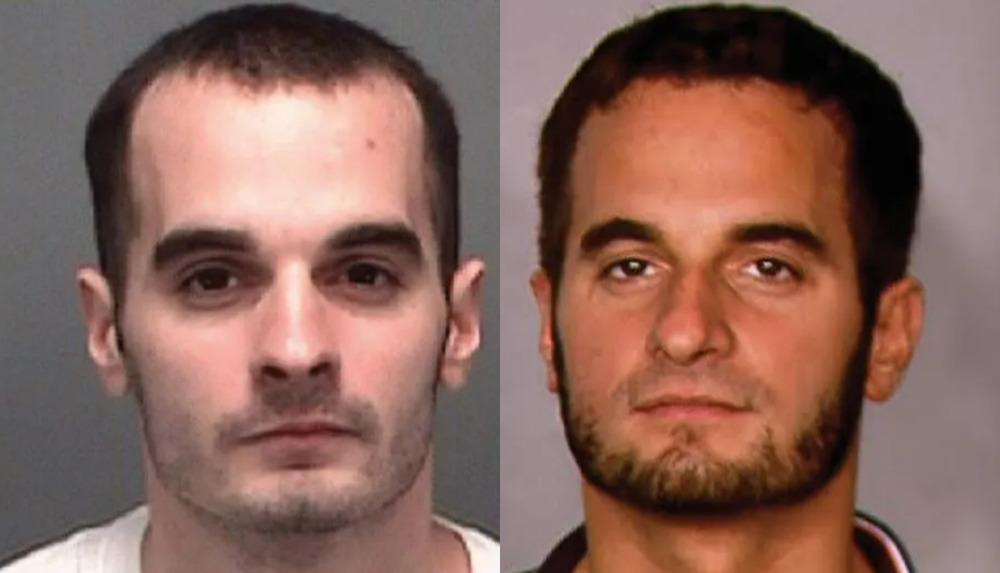 Jordan and Simon Gann were born into a wealthy family in Methuen, Massachusetts. However, they didn't benefit from their family's fortune as their father, Blaine, evicted them due to their ceaseless lying and stealing.
The pair became conmen, scamming people across the United States and Canada. In 2003, Meredith Gavin met either Jordan or Simon at a bar in Florida. He claimed to be a doctor and spent a couple of days with Meredith and her friends.
Gann left suddenly, stealing about $1,000 from Meredith and her friends and leaving her pregnant. "It's so small what he does," Meredith said. "Three hundred bucks here, a thousand bucks there. There's got to be a thousand people he's touched negatively."
Meredith reported Gann but received little help. Therefore, she gathered as much information as possible about Jordan and Simon and started a website detailing her experiences with the Gann brothers. Gavin confirmed via the website that her true story inspired Swindler Seduction.
"I am at last in a position to reveal that the events shown in this film are inspired by my own life, namely, they pertain to Jordan and Simon Gann, the two clowns," Gavin wrote. "For the last three years, we have been working on this project."
The website contains tons of information about the Gann brothers, including updated photos of the pair. The Gann brothers have spent time in prison, but we suspect Jordan and Simon are free despite not knowing their exact whereabouts. 
---