Statistics
Age:

48 years old

Date of Birth:

August 22, 1970

Birth Place:

USA

Horoscope:

Leo

Full Name:

Laurel Coppock

Occupation:

Actor, Director

Height:

5 feet 6 inches

Nationality:

American

Ethnicity:

Caucasian

Marital Status:

Married (Bobby Mort)

Children:

One

Education:

Weston High school, Colby College, Square Acting Conservatory
&nbsp
About Laurel Coppock
Laurel Coppock became a star overnight by portraying fun and aspiring employee, Jan, in a Toyota commercial. Moreover, she became famous as Toyota Jan. She also took part in a second Toyota commercial, "Science project". While the commercial paved the way to her success, she has also landed small but significant roles in comedic series such as "Curb your enthusiasm", "Modern Family" and "The Office".
She debuted as a movie actor in the not very popular movie "Food Chain" in 2008. It's worth nothing for her small acting role in the very popular movie "Crazy, Stupid, Love" beside popular actors such as Ryan Gosling and Steve Carell.
She continued her comedic portrayal in series such as "Arrested Development", "Hot in Cleveland", "Modern Family". She also appeared in popular TV series "Mike Tyson Mysteries".
Laurel Cappock: Pregnancy
Laurel Cappock made herself famous when she appeared in the new Toyota commercial noticeably pregnant. She announced her pregnancy in 2014, and didn't hide it, even in front of cameras. The ad agency Saatchi & Saatchi, the maker of the Toyota commercial, embraced her pregnancy, and with the Mother's day around the corner, the campaign "Saatchi & Saatchi LA" for the carmaker Toyota marked the occasion with the new commercial.
They also created a new campaign, which portrayed her as pregnant mom. Besides the commercials and campaign, Laurel Cappock became instantly popular on the social media, and created a lot of buzz, followed by name suggestions for the baby. However, the actress would not reveal the baby's name once it was born.
Birth
Laurel Cappock was born on August 22, 1970 in the United States of America. She is a daughter of a dancer and Broadway actress Susan Cappock. She has two sisters, Selena and Emily. Selena is a standup comedian and author whereas Emily is an art dealer and appraiser. Laura spent her childhood on the East coast with her two sisters. She studied at Weston High school and attended Colby College and Square Acting Conservatory in New York City. She also studied and played comedy in Chicago at Second City and ImprovOlympic.
Laurel Cappock's Interests And Other Projects
Laurel Cappock keeps herself busy. She is a part of a non-profit improvisation and sketch comedy theater group, The Groundlings. The other notable members of this group are former Saturday Night Live former cast members Kirsten Wiig and Will Ferrell, and the talk show host Conan O'Brien and Jimmy Fallon. She is also co-creator of The BreakWomb, which is written and performed by three beautiful and talented mothers: Meghan Grano, Molly Erdman, and herself. These tree mothers act is charming as it is their appearance. The series are available on Youtube.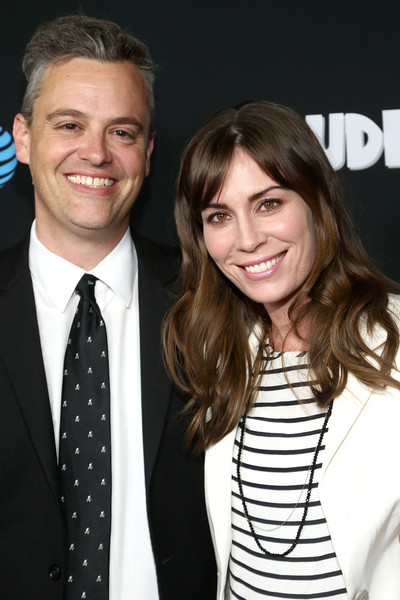 Laurel Cappock's Husband And Child
Laurel Cappock is happily married to actor Bobby Mort for a long time. Before they tied the knot, they were dating steady for a long time. He is famous for his roles in the films Locked Down and Beatdown. He was also a writer and producer of the TV series John Laudermilk.
Laura Cappock Net Worth
While gaining her fame from the Toyota commercial, she gained her wealth from acting. However, she continued to make money by appearing in commercials and advertisements. Her net worth is estimated 1 million dollars.
Height, Weight And Body Measurements
Her appearance is stunning and besides talent she draws a lot of attention with her beauty. Her hair color is regular brown and match the color of her eyes. She is relatively tall with 168 cm and weights 58 kilos. She is not a smoker and keeps herself in good health.
Also Read: Betsy Woodruff – Bio, Married, Husband, Net Worth, Height