Statistics
Age:

53 years old

Date of Birth:

August 22, 1970

Birth Place:

USA

Horoscope:

Leo

Full Name:

Laurel Coppock

Occupation:

Actor, Director

Height:

5 feet 6 inches

Nationality:

American

Ethnicity:

Caucasian

Marital Status:

Married (Bobby Mort)

Education:

Weston High school, Colby College, Square Acting Conservatory
About Laurel Coppock
Conversations about on-screen celebrities mostly revolve around film and TV series stars. Commercial advertisement actors rarely come to mind, and yet they play a more crucial role in our lives compared to film stars. Let's face it; commercials can be a bore. However, some actors have perfected the art of providing information while being entertaining within a period that usually lasts less than 30 seconds.
One of those stars is Laurel Coppock, famously known as Toyota Jan. Laurel has appeared in countless Toyota commercials over the past decade and is one of the most recognizable commercial stars in the world. This piece will look at Laurel's career and her family.
Toyota picked her for Jan's role after interviewing 500 people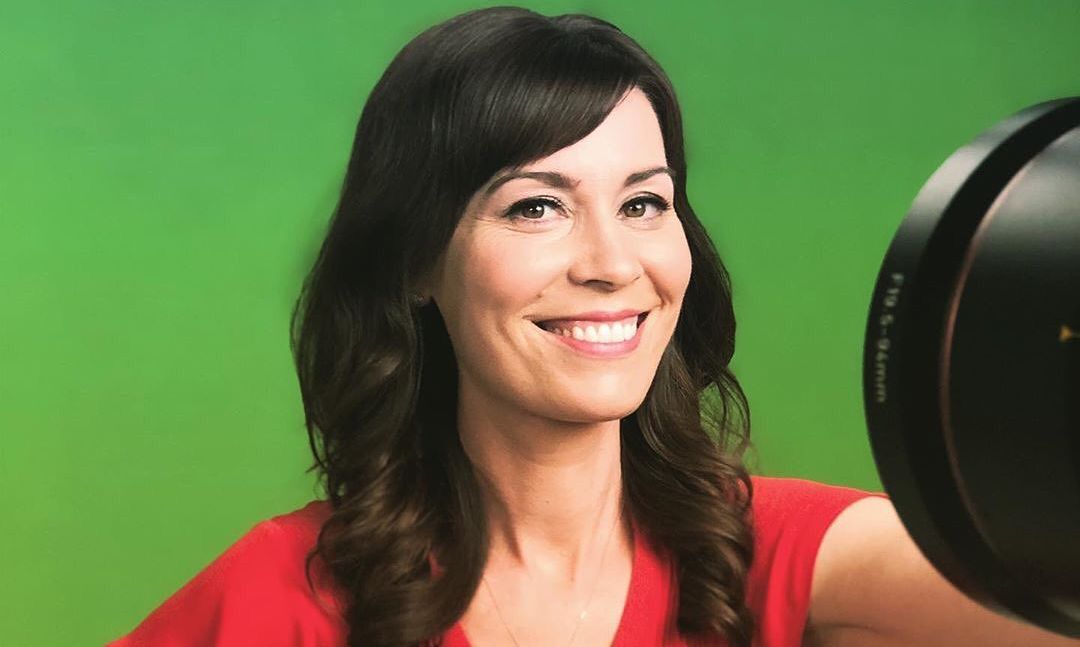 Laurel was born on 22nd August 1970 and raised in Massachusetts. After graduating from Weston High School, she attended Colby College in Maine and Square Acting Conservatory in New York City. Laurel also schooled for a short period in Amsterdam before moving to Los Angeles to pursue acting opportunities.
She hired two commercial agents, but getting a role proved to be complicated. She explained in an interview with Commercial Break:
"I was sort of always the bridesmaid, which I auditioned for incidentally and also didn't get. If you have good agents they'll really encourage you. I took a hiatus because I was kind of losing my mind."
The break helped Jan regroup, and with the help of her agents, she got back into it. The first campaign she auditioned for was for Toyota, and she finally landed a role. Initially, Laurel didn't appear in ads for Toyota as 'Jan.' Toyota's main office came up with the 'Jan' character later, and a total of 500 women auditioned for the role.
Laurel was among the four women who did demo spots, and after a three-month wait, she got the role. She told The Fresno Bee that she enjoys playing 'Jan':
"I feel really lucky to have that job. She feels very well rounded and thought out. They have a long bio and back story for Jan. When the crew comes together it feels like we are back shooting our show… There is a recognizability from being part of something like the commercials. There's good will for that character."
She gained further recognition after appearing in ads when pregnant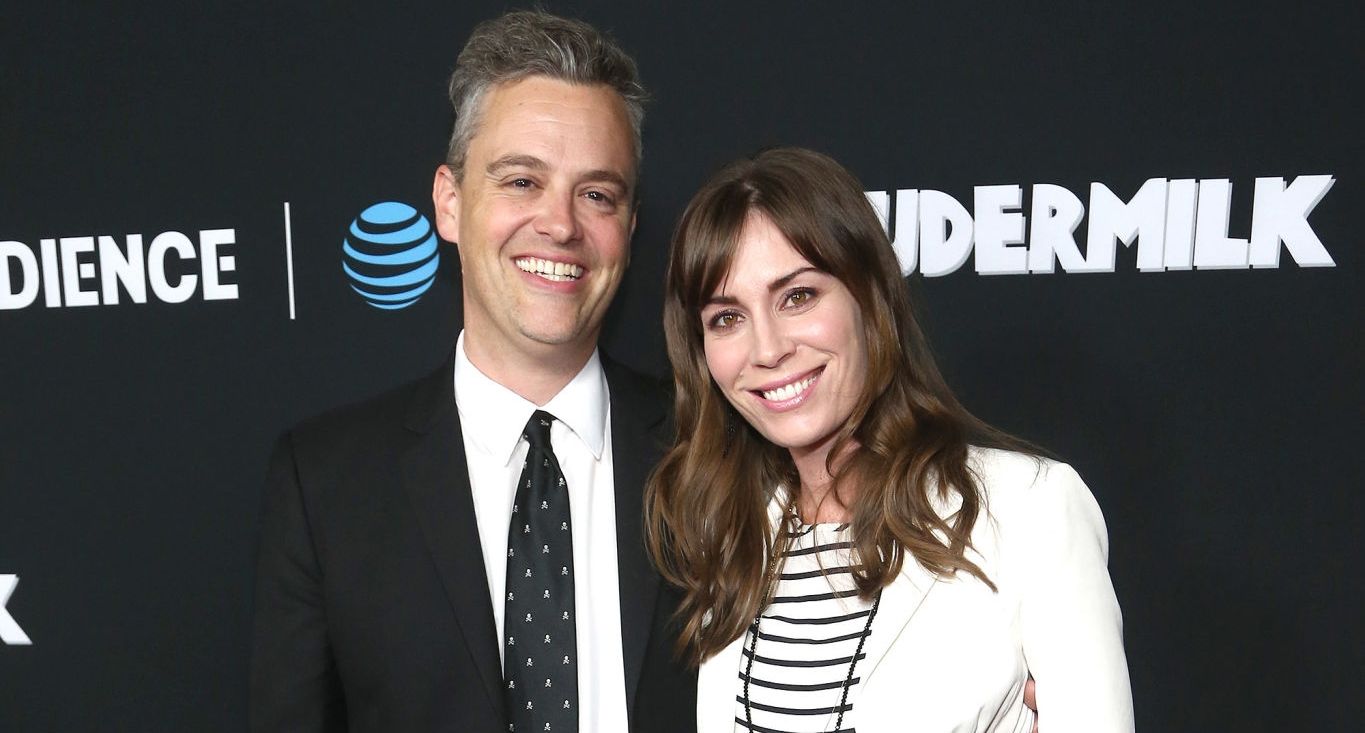 In 2014, Laurel and her husband Bobby Mort announced that they were expecting a baby. Instead of taking Jan out of their ads during the duration of Laurel's pregnancy, they decided to incorporate the pregnancy into Jan's character. The decision by Toyota made Laurel more popular, and she attracted all sorts of questions about her pregnancy.
Some fans hilariously asked whether Laurel got pregnant as part of Jan's script. After the birth of her child, Laurel created a YouTube channel in which she and two other mothers discussed the ups and downs of raising a child. Laurel and her fellow moms uploaded their last video on the channel on 23rd August 2017.
It's unclear why the moms stopped posting, but shortly after that last post, Laurel announced that she was pregnant again. Laurel appeared in commercials while pregnant, but this time, the pregnancy didn't form a significant part of Jan's storyline. Coppock's family has played a considerable role in developing Jan's character, but she is super secretive about her kids in real life.
Recently, Laurel and Bobby filmed an ad for Toyota while quarantined in their home. The world has been affected by COVID-19, and so Toyota decided to use a recognizable face to comfort and reassure their customers. One of Toyota's marketing executives told Adweek:
"[Having Coppock in the ads] gives it instant credibility and recognizability. She's the trusted face of Toyota."
She comes from a talented and creative family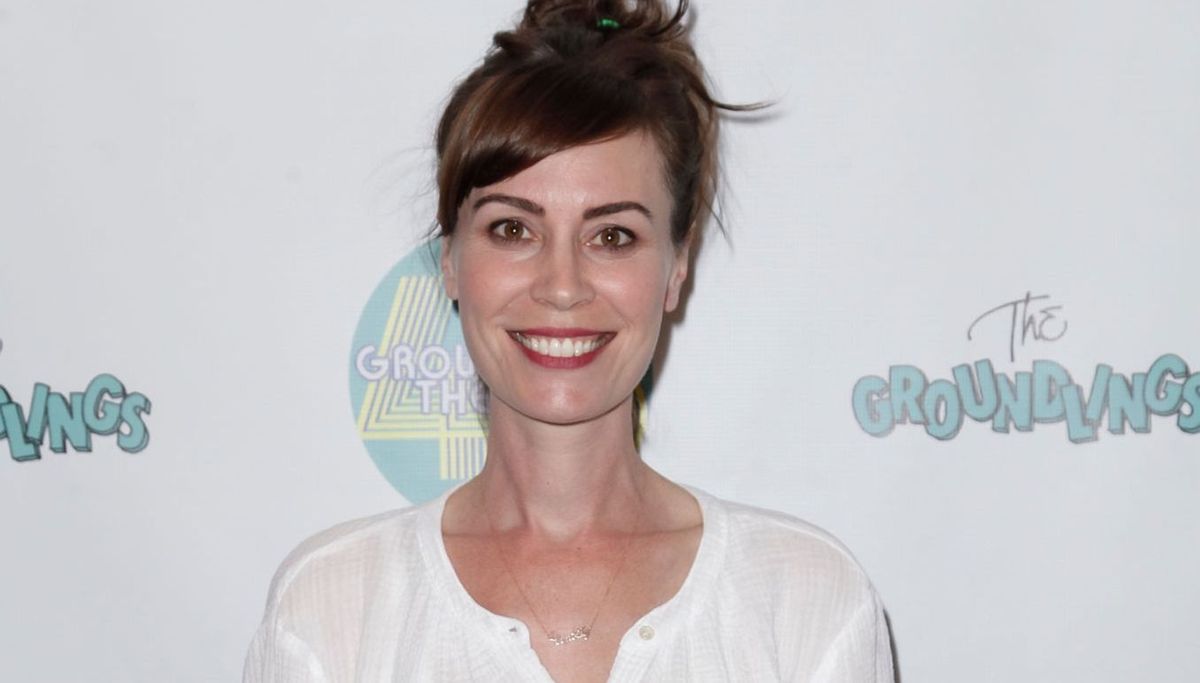 Laurel has a multitude of TV series appearances, including roles in Arrested Development, 2 Broke Girls, The Office, Modern Family, and Crazy, Stupid, Love. She was also a member of The Grouplings comedy group, which helped her build confidence and boost her creativity. Laurel's mother, Susan Coppock, fostered Laurel's love for acting. Susan was an actor and a dancer, and according to her memoir review on Amazon, she had a tough childhood.
The book, Fly Away Home: A coming of Age Memoir, has the following review:
"Sad as her early years were, Susan Coppock brings humor to her story that will make you smile through heartbreak. As an adult, she managed to overcome the challenges faced as a child, to succeed as a teacher, a wife, a mother, and then an author."
Susan raised Laurel alongside her sisters, Emily and Selena. Emily is a dealer and appraiser of fine art while Selena is an author, a comedian, and professional story-teller.