David Beckham was always close to the headlines during his playing career. One of the most
famous names ever to play professional soccer, Becks burst onto the scene as a fresh-faced
attacker in the Sir Alex Ferguson golden era at Manchester United. The England captain
spoke frequently of his desire for a one-club career, spending his playing days at Old
Trafford, as described in his captivating Netflix documentary. But professional sport rarely
follows a script.
Beckham was to become the face of global soccer, playing for Real Madrid in Spain, LA
Galaxy in the United States, AC Milan in Italy, and PSG in France. He won multiple honors
across several divisions, including the English Premier League title, FA Cup, Champions
League, and La Liga. But could Mr. Worldwide be about to make his long-awaited return to
the United Kingdom?
Traders working at the top sportsbooks offer odds on Beckham returning to Old Trafford as
an owner with the club up for sale. That caught the attention of everyone, from soccer lovers
to those more accustomed to NFL betting online. Sports fans pay attention when Beckham's
involved. The 48-year-old is enjoying life as president of Major League Soccer team Inter
Miami, but he's a man who struggles to stay in one place for too long. The call of Old
Trafford could prove too much.
Parisian farewell
Beckham played for some of the world's biggest teams, but fans expected him to return to
Manchester United, finishing his career at the Theatre of Dreams. Those loyal to the Red
Devils imagined the retirement of Sir Alex would pave the way for Becks to re-sign, scoring
showreel freekicks and driving the team back towards major championships. His time in
Manchester produced six Premier League gongs, two FA Cups, a pair of Charity Shields, the
Champions League, and the Intercontinental Cup.
David played five years at LA Galaxy but spent 2009 and 2010 on loan at Italian Serie A
giants AC Milan. His move to Italian soccer helped secure his place in the England team,
bringing him back up to speed in a highly competitive division. He left Galaxy in 2012, the
year of the London Olympic Games, and many soccer fans then predicted retirement. But he's
a man of surprises. Beckham squeezed one final championship from the dying embers of his
playing career.
His final trophy was French Ligue 1 silverware won during a short-stint at PSG in Paris.
Becks was the main man for a club that spent big to attract the best players and has since
signed Neymar, Kylian Mbappe, and Lionel Messi from Barcelona. Many soccer enthusiasts
forget that title win in France, but it was an emotional farewell for the England superstar and
a memorable period. Let's reflect on that 2012/13 Ligue 1 title.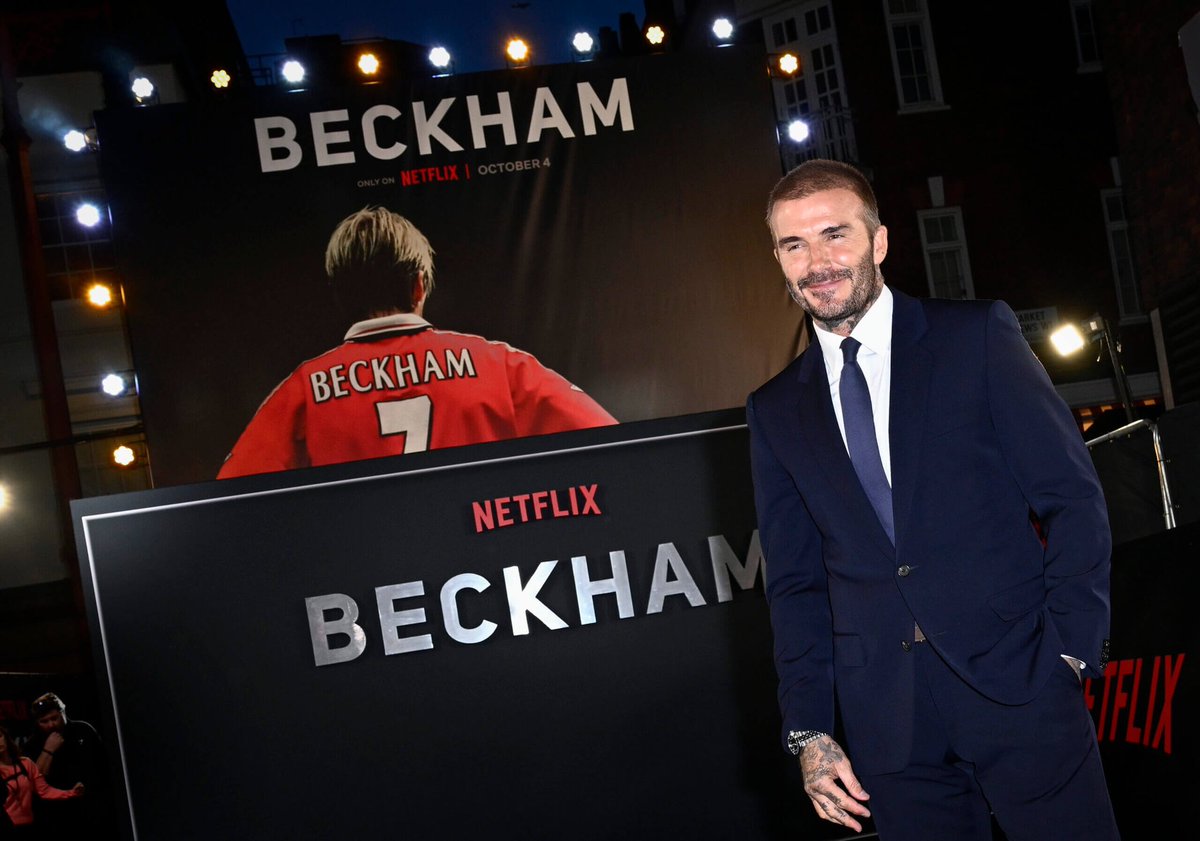 Memorable chapter
David Beckham, one of modern history's most iconic players, experienced a momentous
chapter in his illustrious career during the 2012-2013 season with Paris Saint-Germain in the
French Ligue 1.
Beckham, known for his precision passing, crossing ability, and dead-ball expertise, added
another feather to his cap by contributing significantly to PSG's triumph in the French league.
This season marked Beckham's successful foray into French soccer and symbolized his
enduring impact on global soccer.
David Beckham's signing with Paris Saint-Germain in January 2013 generated significant
excitement within the soccer fraternity. Despite being in the twilight of his career at 37,
Beckham's name still commanded reverence and enthusiasm. His decision to join PSG on a five-month contract was met with eager anticipation from fans worldwide, as they awaited his
impact in the rigorous and competitive French Ligue 1.
Beckham's arrival at PSG brought a surge of media attention, a testament to his enduring
popularity and influence. However, beyond the glitz and glamour of his celebrity status,
Beckham also proved to be an asset on the pitch. His wealth of experience and tactical
prowess enabled him to seamlessly integrate into the team dynamics, fostering a sense of
camaraderie and determination amongst the players.
Accuracy and intelligence
Throughout the season, Beckham's on-field contributions included his trademark accurate
long balls, intelligent playmaking, and unwavering work ethic. Despite occasional challenges
due to his age, Beckham demonstrated remarkable resilience and adaptability, strengthening
his place in PSG fans' hearts. His precise deliveries from set-pieces and pinpoint crosses into
the penalty area consistently threatened opposing defenses, often leading to crucial goals for
PSG.
Under the stewardship of the experienced manager Carlo Ancelotti, PSG found its stride with
a cohesive blend of tactical understanding and individual brilliance. Beckham's
professionalism and leadership qualities were pivotal in nurturing a winning mentality within
the team. His influence extended beyond the playing field, as his mentorship of younger
players and his commitment to the club's ethos left an indelible mark on his teammates,
including more youthful players.
As the season progressed, PSG's title aspirations gained momentum, propelled by impressive
victories and commanding performances. Beckham's composure and tactical astuteness in
midfield served as an anchor for the team, contributing to their overall stability and control in
crucial encounters. His timely interceptions and accurate passing further bolstered PSG's
dominance in the midfield battles, earning him widespread acclaim from pundits and fans.
Defining moment
The season's defining moment arrived when PSG clinched the French Ligue 1 title, ending a
19-year drought. The community acknowledged Beckham's instrumental role in this historic
triumph, further solidifying his legacy as one of the sport's all-time greats. His dedication and
perseverance throughout the season exemplified his unwavering commitment to excellence,
inspiring a generation of aspiring stars and captivating the hearts of fans across the globe.
Beyond the accolades and titles, Beckham's time at PSG highlighted the enduring impact of
his humanitarian efforts. A dedicated philanthropist, his charitable endeavors resonated
deeply with the club's ethos, emphasizing the importance of giving back to society and
supporting noble causes. His commitment to philanthropic initiatives at PSG underscored his
role as a global ambassador for soccer and social causes. His time in Paris certainly deserves
more recognition.
---